New Jersey Mesothelioma Lawyer
This article has been fact checked by an experienced mesothelioma attorney. Sources of information are listed at the bottom of the article.
We make every attempt to keep our information accurate and up-to-date.
Please Contact Us with any questions or comments.
New Jersey mesothelioma lawyers help victims of asbestos exposure seek justice from negligent companies. Between 1999 and 2017, over 11,000 people died because of asbestos exposure and resulting illnesses, including 2,037 deaths caused by mesothelioma.[1] Most of the deaths resulted from asbestos exposure in industrial workplaces.
Get Financial Help Now
Get Help from the Top Mesothelioma Law Firms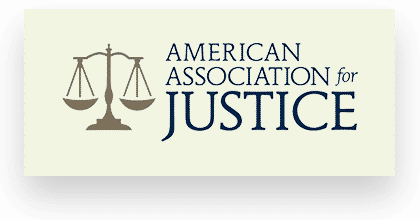 Free Consultation
Brochures from Top Law Firms
Testimonials
Facts About Mesothelioma in New Jersey
Thousands of workers and residents in New Jersey have died from asbestos diseases, including mesothelioma, lung cancer, and asbestosis.
Mesothelioma is rare but almost always caused by negligent asbestos exposure.
Mesothelioma takes decades to develop and be diagnosed, so your exposure could have occurred many years ago on the job.
Mesothelioma is a terminal cancer that generates extensive medical costs.
Asbestos victims in New Jersey have legal rights to seek compensation, make claims, and hold responsible companies accountable.
How to File a Mesothelioma Claim in New Jersey
Your legal rights as a mesothelioma patient vary depending on individual circumstances. An experienced lawyer can explain your options and help you make the best choice:
File a personal injury lawsuit. Because most asbestos exposure is negligent, you can sue the asbestos companies responsible for your past exposure. You can recover damages for medical and other expenses.
File a wrongful death lawsuit. If your family member died from mesothelioma, you can file a wrongful death claim for damages.
Make an asbestos trust fund claim. If the company that exposed you to asbestos is now bankrupt, you might qualify to claim for compensation from an asbestos trust.
File for VA benefits. You can access VA benefits at many locations in New Jersey. If your asbestos exposure occurred during military service, you could be eligible for healthcare and compensation.
How Much Compensation Can I Get for Mesothelioma in New Jersey?
An experienced lawyer gives you the best chance of recovering damages and maximizing your compensation. Every case is different and no lawyer can guarantee your result. Some past cases from New Jersey illustrate the possibilities when you exercise your legal rights after asbestos exposure.
$750 Million for Asbestos in Talcum Powder
In a landmark case in the fight against Johnson & Johnson's asbestos-contaminated talcum powder, a jury awarded $750 million to four plaintiffs in a 2020 New Jersey lawsuit. Their lawyers successfully argued that the company knew about asbestos in their products and failed to warn consumers.
Also liable was Imerys, the company that supplied the talc to J & J. Because of New Jersey's limits on punitive damages, the total was lowered to $185 million.[2]
$90.5 Million to Families of Johns Manville Workers
In 2014 a judge awarded eleven families of deceased workers over $90 million in damages. The judge held liable Anova Holding, AG and Becon, AG, companies that supplied Johns Manville with asbestos. Total awards to individuals varied.[3]
$2.38 Million Against Union Carbide
Willis Edenfield worked in an adhesive factory for decades and died from mesothelioma in 2010. He worked with asbestos fibers supplied by Union Carbide. A jury awarded his family nearly $2.4 million in compensation. Union Carbide tried to get the verdict dismissed but was unsuccessful.[4]
Where Was I Exposed to Asbestos in New Jersey?
The most common way people are exposed to asbestos anywhere is on the job. From working in a power plant to a factory line, nearly every industrial job puts workers at risk for asbestos exposure.
New Jersey has a long history of industry, which made it an economic powerhouse, but it also sickened thousands of people. New Jersey's many ports and shipyards have been yet another source of asbestos exposure.
Although no asbestos mining took place in the state, naturally occurring asbestos may have put residents at risk of exposure.
According to the U.S. Geological Survey, there are thirty-eight recorded natural asbestos occurrences in New Jersey, more than any other state on the east coast.[5] This asbestos can cause harm if it is disturbed during construction projects or road building.
Johns Manville, Manville New Jersey
The Johns Manville Corporation used asbestos in many of its products, including insulation and construction materials. The company had factories around the country, and for decades workers in all of them worked with and around asbestos and were put at risk of becoming sick.
New Jersey was a hot spot for the company and even has a town named Manville. A large factory there employed many residents. The facility, which shut in 1986, exposed workers years ago.
The site had to be carefully cleaned up, during which some of the buildings were remodeled and reopened as new facilities, like movie theaters.[6] Today, the factory's legacy can be seen in the many residents who now live with asbestosis, mesothelioma, and lung cancer.
In 2014, several families won a lawsuit over the wrongful deaths of loved ones who worked for Johns Manville in New Jersey or whose family members worked for the company and brought asbestos contamination home.
The families won over $90 million to be paid by the companies that provided Johns Manville with asbestos between the 1950s and the 1980s.
W.R. Grace Vermiculite Processing
Another big industry in New Jersey that led to significant asbestos exposure was vermiculite processing. This natural mineral can be used in many of the same ways as asbestos, and it often contains contaminating asbestos.
From the 1950s to the 1990s, the W.R. Grace mine in Libby, Montana, produced vermiculite containing asbestos. The company shipped it around the country to processing facilities, including seven in New Jersey, where workers were exposed to asbestos.
Hundreds of thousands of tons of this contaminated vermiculite made its way to these plants. Some of them were named Environmental Protection Agency Superfund sites, including the site at Wayne, New Jersey. It took nearly three decades to clean this site, and now it is being redeveloped into park space and public lands.[7]
Other Sites of Asbestos Exposure in New Jersey
New Jersey is a major region for industry and manufacturing. Sites like the vermiculite facilities and Johns Manville factories were among the worst for asbestos exposure.
Still, many other industrial workplaces and even public buildings in the state are known to have contained asbestos, used asbestos, and exposed people to asbestos. Some of these are:
Bethlehem Steel Corporation, Hoboken
Federal Shipbuilding and Dry Dock, Kearney
McGuire Air Force Base, Wrightstown
Toms River Chemical Corporation, Toms
U.S. Naval Air Station, Lakehurst
New York Shipbuilding Corporation, Camden
New Milford High School, New Milford
New Jersey Training School, Totowa
Ridgewood High School, East Orange
New Jersey State Reformatory, Bordentown
Hercules Powder Company, Gibbstown
Asbestos Laws in New Jersey
Asbestos laws include protections for workers and residents today as well as laws that affect how past asbestos exposure victims seek compensation.
Asbestos Safety Regulations
Several state departments and agencies enforce both federal and state asbestos laws in New Jersey. The Department of Labor licenses asbestos abatement professionals. The Department of Community Affairs certifies asbestos safety technicians and regulates the remediation of asbestos.
The Department of Health administers the federal Asbestos Hazard Emergency Response Act. State laws include guidelines for certifying asbestos professionals, surveying and removing asbestos from schools, and the proper and safe disposal of asbestos.[8]
Take Home Duty for Secondhand Asbestos Exposure
While most people with mesothelioma came into contact with asbestos on the job, some encountered it at home. These people had a parent or spouse who worked around asbestos, brought fibers home on their clothing, and unknowingly exposed them. This is called secondhand exposure.
A case in New Jersey from 2006 affirmed that secondhand exposure victims can sue asbestos companies for damages. Anthony Olivo worked as a steamfitter in various locations in the state and brought work clothing home with asbestos fibers. His wife washed the clothing and eventually died of mesothelioma.
The New Jersey Supreme Court ruled that Exxon Mobil, the employer, had a duty to warn Olivo's family about asbestos. It set a precedent that asbestos companies in New Jersey have a take-home duty to warn potential victims of secondhand exposure.[9]
Statute of Limitations
In New Jersey, plaintiffs have two years from the time of an asbestos-related diagnosis to file a lawsuit. This statute of limitations puts pressure on victims of asbestos exposure to act quickly. The statute of limitations is the same for those grieving the loss of a loved one to an asbestos illness.
There is a time limit of two years from the time of death to file a lawsuit. The statutes mean that victims must act quickly and carefully to seek justice for asbestos exposure.
Asbestos Cancer Care in New Jersey
Residents who were exposed to asbestos may get cancer. Regular screening is crucial to diagnose mesothelioma or lung cancer early, as is expert cancer treatment.
The Rutgers Cancer Institute of New Jersey is designated a comprehensive cancer center by the National Cancer Institute — it provides cutting-edge treatments. It researches all types of cancer and treatments.[10]
How to Find a New Jersey Mesothelioma Lawyer
If you have been a victim of asbestos exposure in New Jersey, or if you lost a loved one because of asbestos, you have a right to file a lawsuit against the responsible parties.
To find a good lawyer, look for a firm or attorney with relevant experience. They should have years of experience working with asbestos exposure victims and helping them recover damages.
Asbestos firms are personal injury specialists, but they should also have New Jersey asbestos resources and knowledge. They should be able to investigate and track down the source of your exposure. Don't settle for anyone without this experience and history.
The right New Jersey mesothelioma lawyer will guide you through the process, give you advice, do the difficult legwork, and advocate for you to help you win compensation.
Get Your FREE Mesothelioma Packet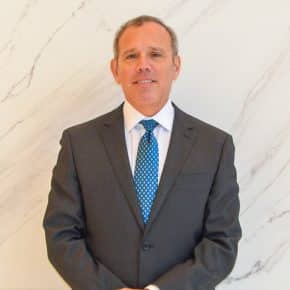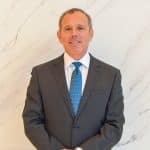 Rod De Llano was born and raised in Laredo, Texas. He graduated from Princeton University with a B.A. in Economics, and earned a law degree from the University of Texas. After working for an international law firm for several years, Rod formed a law firm dedicated to representing persons injured by exposure to asbestos products. For over 20 years, Rod has fought for persons diagnosed with asbestos-related diseases such as mesothelioma, lung cancer, and asbestosis. His clients have recovered over $1 billion over the years.