This page has been fact-checked by a Doctor of nursing practice specializing in Oncology and has experience working with mesothelioma patients.
Sources of information are listed at the bottom of the article. We make every attempt to keep our information accurate and up-to-date.
Please Contact Us with any questions or comments.
Living with mesothelioma presents many challenges. From coping with a poor prognosis to the stress of financial decisions and the uncomfortable symptoms and treatments of this cancer, quality of life tends to decrease. Patients and their loved ones can take action and use resources to make this time a little easier.
What Is it Like to Live with Mesothelioma?
A mesothelioma diagnosis comes with many practical questions about life expectancy, treatment, and costs. It is also important for patients to understand what their lives will be like coping with this cancer.
A review of studies that investigated the impact of mesothelioma on patients' lives found several ways people are affected day-to-day:[1]
Physical symptoms – coughing, pain, fatigue, difficulty sleeping, loss of appetite
Social changes – changes in responsibilities and roles at home or work, changes in relationships, social isolation
Mental health challenges – fear, uncertainty, anxiety, stress, loneliness, anger, depression
Treatment burden – time spend on treatments and appointments, traveling, treatment side effects, like hair loss, pain, and fatigue.
Tips for Coping with Mesothelioma
The experience of living with mesothelioma is unique to each patient, but many will go through some version of these challenges. Taking tips and advice from experts, caregivers, and other patients can help relieve some of the discomfort and stress of mesothelioma.
Find a Way to Accept Your Diagnosis
Denial is a common reaction to such bad news as a mesothelioma diagnosis, but you cannot begin to move forward without acceptance. This type of cancer is a fight. It requires aggressive treatments, financial decisions, and essential planning. The sooner you accept a mesothelioma diagnosis, the sooner you can get the help you need to make the most of this challenging part of your life.
Rely on Support from Family and Friends
A cancer diagnosis is tough to accept for many reasons, but an important one is how it changes your relationships with those you love. It's hard to be vulnerable, ask for help, and realize and accept that you can't do this alone.
The burden of going through this alone is too much for anyone. But it would help if you had support and practical assistance from family now more than ever. It will be lighter if you can rely on even just a couple of your closest loved ones. Let them be there to listen, to drive you to appointments, to make dinner, and to help you make big decisions.
Talk to Your Medical Team About Palliative Care
One of the most challenging things about living with mesothelioma is the physical discomfort. Palliative care is not just end-of-life treatment. It is a treatment that focuses on helping you feel better rather than on treating the cancer.
If your medical team gives you the best treatment for cancer but neglect your comfort and symptoms, speak up. Palliative care may include:[2]
Pain management
Symptom management
Reducing treatment side effects
Counseling and therapy
Spiritual care
Even if aggressively treating the cancer is your number one goal, there is room for palliative care. It will improve your quality of life and help you better withstand those difficult treatments.
Try Complementary and Alternative Medicine (CAM)
CAM does not replace traditional cancer treatments, but it can help you feel better as you fight cancer. Several strategies may improve your quality of life and your overall physical and mental health, and many are provided by cancer centers and hospitals:[3]
Working with a nutritionist for a healthier diet
Massage therapy
Acupuncture
Meditation
Yoga and gentle exercise
Creative therapies, such as music or art therapy
Energy therapies
Holistic medicine
Manage Your Mental Health
With any cancer diagnosis, the emphasis is primarily on physical health and medical care, but don't neglect your mental health. Your medical team can help you find a therapist or a counselor experienced with cancer patients.
Therapy helps you process difficult emotions, manage stress and anxiety, and find healthy ways to deal with your mental and emotional struggles. Also, consider joining a support group for cancer patients to bond with and learn from others.
Take Advantage of Mesothelioma Resources and Support
There are all kinds of organizations and resources that can help you during this difficult time. These take the pressure off in several ways.
Your health insurance or Medicare, Medicaid, or the Veterans Administration for paying medical bills
Non-profit groups that provide financial and other resources for cancer patients, like CancerCare and Cancer Financial Assistance Coalition[4][5]
Mesothelioma lawyers, who can help guide legal actions for getting justice from those responsible for asbestos exposure, provide access to asbestos trust funds to make a claim, and prepare important documents like wills and medical power of attorney
Understanding Mesothelioma Life Expectancy
Although it is difficult to face, living with mesothelioma means facing the end of your life. There is still time to live and enjoy loved ones, but it helps to understand what to expect.
Life expectancy is an estimate and it varies significantly by individual. In general, and on average, mesothelioma patients live 12 to 21 months after a diagnosis.[6]
Living with Advanced Mesothelioma
Late-stage mesothelioma is the most difficult part of this disease. It is terminal at this point, and the symptoms become more severe. There are still things you can do to live better at this stage.
Know What to Expect in End Stage Mesothelioma
For most people, the scariest thing about a mesothelioma diagnosis is thinking about end of life. There are so many unknowns and uncertainties. It can ease your anxiety to learn more about end-stage mesothelioma and what will happen.
Mesothelioma symptoms get significantly worse in stage 4, but palliative care is available and effective. Talk to your doctors about what you can expect as you enter this stage and what your options are for relief. The typical symptoms of advanced mesothelioma include:
Severe shortness of breath and breathlessness
Coughing with blood
Fever
Night sweats
Weight loss and muscle wasting
Extreme fatigue
General malaise
Pain
Get Support at Home
During late-stage mesothelioma, you will need day-to-day help. In-home support will make you more comfortable. Family members might be able to provide some care, but being their 24 hours a day is often impossible.
Home healthcare workers can provide a lot of relief, taking some of the care burdens from your loved ones and helping you be more comfortable at home.
Make Practical End-of-Life Decisions
Another source of anxiety for patients with advanced mesothelioma is dealing with practicalities like finances and legal matters.
The best way to cope with these worries is to deal with them head on. Enlist a trusted family member and a lawyer and make the important decisions. It will make you feel better and more settled.
Keep Your Loved Ones Close
Support from loved ones is more important than ever during this time. Resist the urge to isolate or to avoid being a burden. People who love you want to spend time with you, and their support will make your transition easier.
Living as a Mesothelioma Survivor
Even for patients able to survive mesothelioma, with remission or a few extra years of progression-free cancer, there are struggles and challenges. You may still have medical bills to pay, be unable to work, have lost friends, or have some physical limitations.
Being in cancer remission is wonderful, but it doesn't mean your difficulties are over or that you can rest easy. There are still important things to do or consider:[7]
Keep up with cancer screenings. Mesothelioma most often recurs, even after remission. Make sure you can catch it early by staying up to date with your oncologist's recommendations for screenings.
Continue with medical care that manages the side effects of treatments and the ongoing physical limitations that resulted from the cancer.
Maintain healthy lifestyle practices to reduce the risk of the cancer returning and to minimize the difficult side effects from the cancer and its treatments.
Continue getting therapy and support. Cancer survivors often have mixed emotions and can still benefit from good mental health care, from support groups and therapy.
Life with mesothelioma is difficult. It is scary and unsettling to face such a serious diagnosis and live with the physical reality of cancer and its treatments. Keep these tips in mind as you go through this journey, and keep your loved ones close for support.
Get Your FREE Mesothelioma Packet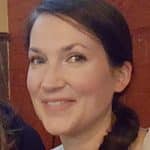 Mary Ellen Ellis has been the head writer for Mesothelioma.net since 2016. With hundreds of mesothelioma and asbestos articles to her credit, she is one of the most experienced writers on these topics. Her degrees and background in science and education help her explain complicated medical topics for a wider audience. Mary Ellen takes pride in providing her readers with the critical information they need following a diagnosis of an asbestos-related illness.
Get Your FREE Mesothelioma Packet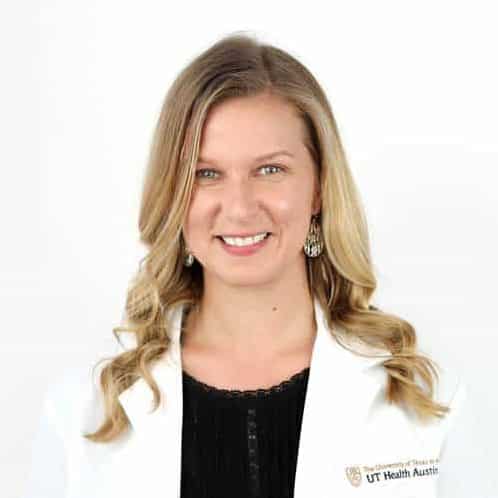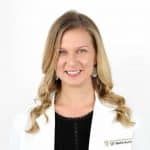 Anne Courtney has a Doctor of Nursing Practice degree and is an Advanced Oncology Certified Nurse Practitioner. She has years of oncology experience working with patients with malignant mesothelioma, as well as other types of cancer. Dr. Courtney currently works at University of Texas LIVESTRONG Cancer Institutes.