This page has been fact checked by a PhD who specializes in cancer research. Sources of information are listed at the bottom of the article.
We make every attempt to keep our information accurate and up-to-date.
Please Contact Us with any questions or comments.
Adenomatoid mesothelioma is a subtype of epithelial mesothelioma, also known as glandular mesothelioma.[1] The affected cells arise from tissue in the body's glands. Adenomatoid tumors are often benign and commonly originate in the genital glands, but they can become malignant and may be difficult to diagnose.[2]
About Adenomatoid Mesothelioma
Adenomatoid mesothelioma occurs when mesothelioma cells have a growth pattern described as adenomatoid, a specific type of cell found in glands.
Cancer can arise directly in the gland's cells, but when the cancer cells begin in the mesothelium and resemble adenomatoid, it is called adenomatoid mesothelioma.
The growth pattern of this type of mesothelioma is tubular spaces that are lined with epithelial cells. This looks similar to the pattern seen in benign adenomas and malignant adenocarcinomas.[3]
What Are Adenomas?
An adenoma, or adenomatoid tumor, is a benign tumor that arises in the epithelial cells of a gland. These tumors may also develop in non-glandular tissues. However, in these cases, they will show signs of gland-like cell patterns.
Some common body areas adenomas originate in include the genital tracts of both men and women. Many of these tumors seem to include tissue from the mesothelium, yet others do not. Some adenomas are classified as mesothelioma.[4]
What Is Adenocarcinoma?
When an adenomatoid tumor transitions from benign to malignant, it is called an adenocarcinoma. This type of tumor can spread or metastasize to other organs, including the pleura.
Mesothelioma in the pleura that has adenomatoid cells may be the result of metastasized adenocarcinoma. In other words, the cancer originated elsewhere, eventually spreading to the pleura.[4]
Differences Between Mesothelioma and Adenocarcinoma
Although similar in many ways, these are two different types of cancer:
Adenomatoid mesothelioma originates in mesothelial cells.
Adenocarcinoma cells originate in adenoid, or gland, cells.
Adenocarcinoma cells are malignant.
Adenomatoid mesothelioma cells arising in the peritoneum are nearly always benign.
Pleural adenomatoid mesothelioma cells can be malignant or benign.
What makes adenocarcinoma and adenomatoid mesothelioma similar are the shape and growth pattern of the cells. They are bland and either flat or cube-shaped. They grow in a uniform pattern and can sometimes create microcystic structures.
How Do Doctors Diagnose Adenomatoid Mesothelioma?
Because adenomatoid cells in mesothelioma can have a variety of origins, diagnosis can be problematic. The malignant cells mimic benign cells. This makes it difficult to tell if the cells originated as adenocarcinoma and spread to the mesothelium or if they originated in the pleura or other parts of the mesothelium.
Diagnosis begins with a physical exam, description of the typical symptoms, imaging scans, and biopsies. These procedures help doctors diagnose mesothelioma; however, histological study, or examination of the tumor and fluid cells under the microscope, is crucial to diagnose the specific type of mesothelioma.
Since cell structure and growth patterns of adenomatoid mesothelioma mimic other types of tumors, a basic histological study of biopsied samples may not be sufficient.
Research has shown immunohistochemical staining and examination can distinguish between cells originating in the mesothelium and those that metastasized from elsewhere, as well as those that are benign.
Immunohistochemical staining uses specific antibodies to target cellular components characteristic of a cell type. This diagnostic tool helps doctors identify cell types more accurately.[4] Pathologists look for markers characteristic of mesothelioma to distinguish it from adenocarcinoma.
What Is the Treatment for Adenomatoid Mesothelioma?
If adenomatoid cells found in the tumors of the pleura or other parts of the mesothelium are determined to be benign, treatment is clear. Surgery is generally used for tumor removal and to prevent further growth of the abnormal cells.
If it is true malignant mesothelioma, the treatment is similar to treatments for other types of this cancer, including surgery, chemotherapy, and radiation.
What Is the Prognosis?
Unfortunately, the prognosis is not usually good for most cases of adenomatoid mesothelioma. Most are found to be malignant. In one study, participants being studied for adenomatoid mesothelioma tumors received treatment but only lived an average of ten months after the initial diagnosis.
Asbestos exposure is the leading risk factor for mesothelioma. If you believe you might have been exposed in the past, talk to your doctor about cancer screenings.
Get Your FREE Mesothelioma Packet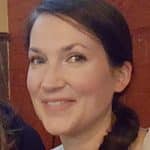 Mary Ellen Ellis has been the head writer for Mesothelioma.net since 2016. With hundreds of mesothelioma and asbestos articles to her credit, she is one of the most experienced writers on these topics. Her degrees and background in science and education help her explain complicated medical topics for a wider audience. Mary Ellen takes pride in providing her readers with the critical information they need following a diagnosis of an asbestos-related illness.
Get Your FREE Mesothelioma Packet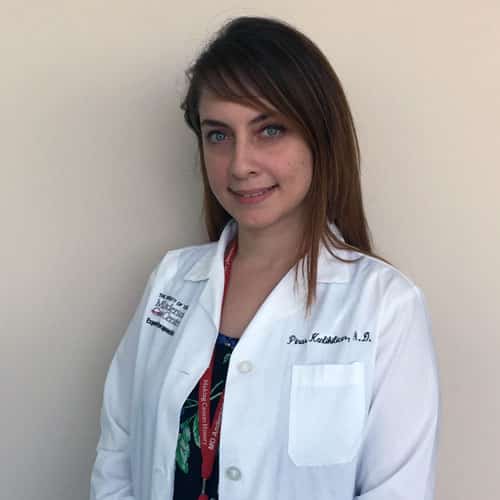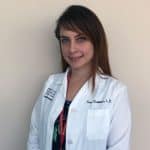 Dr. Pinar Kanlikilicer has a PhD in Biomedical Engineering. She completed her 5-years of postdoctoral training in the Department of Experimental Therapeutics at MD Anderson Cancer Center. She is currently working in the field of cancer as a research scientist.