Find Mesothelioma Treatment and Doctors Near You
This page has been fact checked by an experienced mesothelioma Patient Advocate. Sources of information are listed at the bottom of the article.
We make every attempt to keep our information accurate and up-to-date.
Please Contact Us with any questions or comments.
If you have mesothelioma, it is essential to find the best possible treatment and specialists. To find mesothelioma treatment near you, check out the nation's top cancer centers and the leading mesothelioma experts.
Find Mesothelioma Specialists and Treatment Centers Near You
No matter where you live in the U.S., good cancer treatment is not far. If you do live in a more remote area, you may need to travel to another state, but the best treatment centers, staffed by mesothelioma specialists, are in all regions:
Types of Treatment Facilities for Mesothelioma
When it comes to treating mesothelioma, getting care from specialists and cancer centers is important. A typical hospital is not equipped to provide the best possible care for this difficult and rare cancer. Look for these types of treatment facilities and don't settle for less.
Cancer Centers
A cancer center is a medical facility that specializes in diagnosing and treating cancers of all types. They staff oncologists and a range of other types of doctors, nurses, and technicians to provide the best care for patients with cancer. Some of these facilities may have mesothelioma specialists.
Comprehensive Cancer Centers
A comprehensive cancer center is a facility that has received special recognition from the National Cancer Institute. Founded in 1971, the designation from the NCI means that a facility has met certain rigorous standards for both patient care and research. The network of comprehensive cancer centers is essential for advancing the prevention, diagnosis, and treatment of all types of cancer.[1]
You are more likely to find a mesothelioma specialist at one of these facilities than at a non-designated cancer center. Not every state has a comprehensive cancer center, but there are 51 across the country and in most states.[1]
Veterans Administration Hospitals
Veterans with mesothelioma can get free healthcare through the VA. Any hospital in the system can provide cancer care. Still, there are a couple of VA locations staffed by mesothelioma specialists and with related research and clinical trials: Boston, Los Angeles, Miami, and Houston.
Research Centers and Clinical Trials
A clinical trial is a study conducted with real patients to research the safety and effectiveness of a novel treatment, procedure, diagnostic technique, or prevention measure. By the time a new drug or treatment makes it to a clinical trial, it has already been through extensive laboratory testing.[2]
To get treatment through a clinical trial, you must first discuss it with your medical team and determine if you meet eligibility requirements. Trials are run all over the country, so you may need to travel to participate, or you may be able to find an appropriate study near you.
The Benefits of Getting Treatment from Specialists
Mesothelioma is a rare condition, which means most doctors will never work with a patient with this diagnosis. Even oncologists, who specialize in cancer, rarely see mesothelioma patients. Specialists in mesothelioma offer patients more:
Mesothelioma expertise. These doctors have trained under other mesothelioma specialists, have worked with mesothelioma patients, and may even have conducted related research. They have a deep understanding of this cancer and how to treat it.
Ongoing training and education. Mesothelioma specialists have spent their careers learning more about mesothelioma, and they continue to learn from mentors, coworkers, other types of specialists, and research.
Multidisciplinary care at top cancer centers. Most experts in mesothelioma work in the top cancer centers in the U.S. They team with other specialists, including oncologists, radiologists, pathologists, cancer nurses, and more, to provide patients with the best care.
Access to clinical trials. Only specialists in this type of cancer run or have access to related clinical trials. They can help patients find emerging treatments to try through these trials.
Can a Treatment Center Improve My Prognosis or Help Me Live Longer?
Another important benefit of working with experts at a specialist treatment center is that it may improve your prognosis. Mesothelioma always comes with a difficult prognosis. It is a rare, aggressive cancer that doesn't respond well to treatment.
Extending life expectancy with this disease requires early, effective treatment. To start treatment early, and to get the most effective treatment plan, you need specialists. They work in multidisciplinary teams of experts and have access to the most advanced equipment, medications, and procedures.
Can the Right Treatment Center Cure My Mesothelioma?
Most experts in mesothelioma consider it incurable. Although it is terminal, a handful of patients have achieved long-term remission with the right treatment.
It is highly unlikely that you will receive possibly curative treatment anywhere other than a specialty cancer treatment center.
Is There Any Hope if I Have Late-State Mesothelioma?
Late-stage mesothelioma is not curable and has a poor prognosis. But, there is still hope if you have stage III or IV mesothelioma. You may not achieve remission, but the right treatment center can extend your life and improve your quality of life for the time you have left with loved ones. It's worth seeking specialty care, even in the late stages of mesothelioma.
Factors to Consider When Choosing Treatment and Doctors
Your journey with a mesothelioma diagnosis will likely begin with your regular doctor. They can refer you to an oncologist, but you will probably need a more expert specialist with experience in mesothelioma. Consider all these factors when making treatment choices:
Work with specialists with proven mesothelioma experience and training.
Choose a specialist for your type of mesothelioma, for instance pleural or peritoneal.
Choose doctors who work together in multidisciplinary teams to provide well-rounded patient care.
Select an NCI facility if possible.
Choose a facility or specialists who can recommend and give access to appropriate clinical trials.
Look for a doctor and specialist who makes you feel comfortable, gives you time to ask questions, and provides thorough answers.
Work with a medical team that values your input and preferences in treatments.
Consider location and choose the best facility the closest to home so that travel is minimal.
Understand pricing and costs, and how you will cover them, before choosing treatment facilities.
Choosing your treatment team is the most important thing you can do after receiving a mesothelioma diagnosis. Getting care soon is essential, but take some time to research and find the right treatment center and doctors for your needs.
Get Your FREE Mesothelioma Packet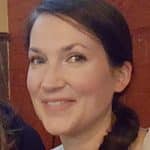 Mary Ellen Ellis has been the head writer for Mesothelioma.net since 2016. With hundreds of mesothelioma and asbestos articles to her credit, she is one of the most experienced writers on these topics. Her degrees and background in science and education help her explain complicated medical topics for a wider audience. Mary Ellen takes pride in providing her readers with the critical information they need following a diagnosis of an asbestos-related illness.
Get Your FREE Mesothelioma Packet
Page Edited by Patient Advocate Dave Foster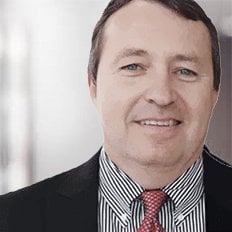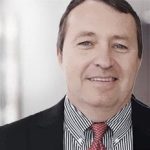 Dave has been a mesothelioma Patient Advocate for over 10 years. He consistently attends all major national and international mesothelioma meetings. In doing so, he is able to stay on top of the latest treatments, clinical trials, and research results. He also personally meets with mesothelioma patients and their families and connects them with the best medical specialists and legal representatives available.