Iowa Mesothelioma Treatment and Doctors
This page has been fact checked by an experienced mesothelioma Patient Advocate. Sources of information are listed at the bottom of the article.
We make every attempt to keep our information accurate and up-to-date.
Please Contact Us with any questions or comments.
Iowa residents who received a mesothelioma diagnosis after asbestos exposure face a difficult illness. Finding the best treatment is essential for this rare cancer. Iowa is home to one of the nation's best cancer centers and a great treatment option for residents with mesothelioma.
Iowa Cancer Treatment Centers
If you live in Iowa, you do not have to travel far to access excellent cancer care. In addition to one facility recognized by the National Cancer Institute (NCI), there are other cancer centers with specialists and multidisciplinary teams prepared to take on mesothelioma.
Holden Comprehensive Cancer Center
The University of Iowa Holden Comprehensive Cancer Center received an NCI designation in 2001. It is considered a comprehensive cancer center because it offers specialist treatment and conducts important cancer research. For mesothelioma patients, there are many benefits of choosing Holden for care:[1]
The Cancer Surgery Clinic brings together surgeons and other specialists to treat cancer with surgical procedures. Thoracic surgeons work in this clinic and can perform important surgeries for pleural mesothelioma patients.
Holden offers the most extensive and advanced radiation treatments in the state.
Holden has a Stem Cell Transplant and Cellular Therapy Program to provide advanced genetic therapies.
Patients with mesothelioma may benefit from immunotherapies, which are available here.
The Lung Cancer Program excels at treating patients with a multidisciplinary approach.
Genetic counseling is available to help patients and their relatives understand family history and cancer.
Supportive services at Holden include side effect treatment, physical and occupational therapy, pulmonary rehabilitation, and speech and swallowing therapy.
Another option for cancer care in Iowa is the John Stoddard Cancer Center in Des Moines. It offers multidisciplinary care for a range of cancers along with support services and advanced treatment technologies. The lung cancer program is outstanding and can help anyone with asbestos-related cancer.[2]
Physicians Treating Mesothelioma in Iowa
Patients in Iowa living with cancer are in good hands with the treatment specialists in the state. True specialists in mesothelioma are difficult to find, but several cancer specialists can treat patients with peritoneal or pleural mesothelioma.
James Howe, M.D.
Dr. Howe is a surgical oncologist and part of the Cancer Surgery Clinic at Holden. He specializes in treating gastrointestinal cancers, which includes peritoneal mesothelioma. Dr. Howe works as part of a multidisciplinary team of experts to give patients the best options for comprehensive care.[3]
James M. Levett, M.D.
Dr. Levett is a cardiothoracic surgeon, a necessary part of any pleural mesothelioma treatment team. He is a part of the Physicians' Clinic of Iowa Department of Surgical Specialties and the Helen G. Nassif Community Cancer Center, both in Cedar Rapids.[4]
Accessing Clinical Trials in Iowa
If you have a difficult cancer like mesothelioma, chances are your prognosis is not good. You may find hope in participating in a clinical trial. These are studies of new treatments that are not yet approved or available to most people.
Your medical team can help determine if you qualify to enroll in any clinical trials. There are currently two trials in Iowa looking for participants with mesothelioma:
Nivolumab and Ipilimumab in Treating Patients With Rare Tumors. This is a large trial with nearly 1,000 locations around the country. Researchers are recruiting patients with many types of cancer, including peritoneal mesothelioma, to try a combination of these two immunotherapy drugs. Locations for this study in Iowa include Ames, Boone, Cedar Rapids, Clive, Council Bluffs, Creston, Des Moines, Fort Dodge, Jefferson, Marshalltown, and West Des Moines.[5]
Integrated Cancer Repository for Cancer Research (iCaRe2). Researchers conducting this study need participants with a wide range of cancers. They are collecting data and tissue samples from patients to help make advancements in screening, early diagnosis, prevention, and personalized treatment of cancer. While this is not a trial to test a treatment, it is an important way to contribute to the development of cancer care.[6]
If you live in Iowa and have been diagnosed with mesothelioma, make finding the best treatment a priority. This rare cancer requires a team of specialists for the excellent care and a better prognosis. Iowa's Holden Cancer Center is a great choice where you will receive cutting-edge treatments and be able to access clinical trials.
Get Your FREE Mesothelioma Packet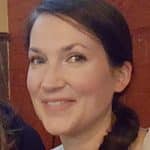 Mary Ellen Ellis has been the head writer for Mesothelioma.net since 2016. With hundreds of mesothelioma and asbestos articles to her credit, she is one of the most experienced writers on these topics. Her degrees and background in science and education help her explain complicated medical topics for a wider audience. Mary Ellen takes pride in providing her readers with the critical information they need following a diagnosis of an asbestos-related illness.
Get Your FREE Mesothelioma Packet
Page Edited by Patient Advocate Dave Foster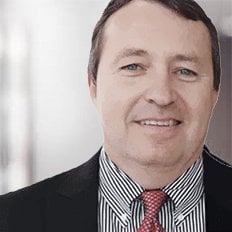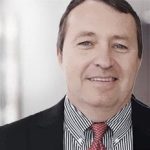 Dave has been a mesothelioma Patient Advocate for over 10 years. He consistently attends all major national and international mesothelioma meetings. In doing so, he is able to stay on top of the latest treatments, clinical trials, and research results. He also personally meets with mesothelioma patients and their families and connects them with the best medical specialists and legal representatives available.