Pleural Effusion and Mesothelioma
This page has been fact-checked by a Doctor of nursing practice specializing in Oncology and has experience working with mesothelioma patients.
Sources of information are listed at the bottom of the article. We make every attempt to keep our information accurate and up-to-date.
Please Contact Us with any questions or comments.
Pleural effusion is a build-up of fluid between the two layers of the pleura, the thin tissue surrounding the lungs and chest cavity.[1] Pleural effusion is a common symptom and complication of pleural mesothelioma and is uncomfortable or even painful. Treatment involves draining the fluid, but more permanent procedures may be required if it continues to accumulate.
About Pleural Effusion
Effusion refers to an unnatural buildup of fluid. Pleural effusion is fluid buildup in the pleural cavity around the lungs. The fluid collects between the two layers of the pleura, the visceral (inner) and parietal (outer) layers.
Nearly 1.5 million people in the U.S. are diagnosed with pleural effusion every year.[2] Causes range from infections to heart failure to cancer.
Transudative pleural effusion occurs when pressure on organs and their blood vessels causes them to leak fluid into the pleural space. Exudative pleural effusion results from infections, inflammation, or tumors. This is the type that mesothelioma causes.
Fluid in the lungs is uncomfortable. It can be painful and restrict breathing. In some cases, it causes mild or no symptoms. The severity often depends on the underlying cause.
What Causes Pleural Effusion?
Pleural effusion may be malignant or benign. The most common causes of pleural effusion are not malignant:
Congestive heart failure
Cirrhosis
Pulmonary embolism
Pneumonia
Kidney disease
Malignancy, cancers like mesothelioma, can also cause malignant pleural effusions.[3] Whether or not a pleural effusion is a serious medical concern depends on the underlying cause.
Mesothelioma is a rare cancer, but pleural effusion is a common complication. It occurs in 90 percent of mesothelioma patients.[4] Lung cancer caused by asbestos exposure may also cause malignant pleural effusions.
The standard treatment for mesothelioma and lung cancer can also cause effusion. Peritoneal mesothelioma (cancer of the abdominal mesothelium) and pericardial mesothelioma (cancer of the mesothelium surrounding the heart) may also cause effusions in those areas.
How Are Asbestos and Mesothelioma Related to Pleural Effusion?
There are many potential causes of pleural effusion, but it is a common complication of mesothelioma caused by asbestos exposure.
Asbestos fibers in the airways trigger inflammation, which can cause both cancer and fluid accumulation. Asbestos might cause effusion without ever progressing to cancer. For patients with mesothelioma, effusion is an earlier sign that occurs less often as the cancer progresses.
How Serious Is Pleural Effusion?
Pleural effusion is serious because it indicates an underlying condition. By itself, fluid around the lungs is uncomfortable but manageable.
The underlying cause of pleural effusion could be a serious illness like mesothelioma or congestive heart failure. Diagnosis of pleural effusion should lead to more diagnostic tests to find the cause.
Pleural Effusion Symptoms
Pleural effusion is much more common than pericardial or peritoneal effusion. This is mainly because pleural mesothelioma is the most common form of this rare cancer. Symptoms of pleural effusion include:[3]
Shortness of breath
Cough
Chest pain
Difficulty breathing when not standing or sitting upright
Pericardial effusion may cause similar symptoms, especially pain in the chest.
Diagnosing Pleural Effusion
If the cause of this fluid buildup is related to asbestos exposure, the likely cause is malignant mesothelioma. If you have been diagnosed with mesothelioma and experience any of these uncomfortable symptoms, you may have a pleural effusion.
This condition is more likely to develop as your asbestos-related condition progresses. Any symptoms of pleural effusion warrant a visit to the doctor.
If you have been diagnosed with mesothelioma, a chest X-ray may be enough for your doctor to detect fluid in the pleural cavity. X-rays are a simple way to diagnose pleural effusion; however, if you have not been diagnosed with mesothelioma, your doctor will need to find the underlying cause of the effusion.
If this is the case, you may need more advanced imaging tests, like an MRI or CT scan. These more detailed images allow your doctor to detect abnormal tissue or tumors in your chest cavity.
Doctors may use a thoracentesis to remove fluid for further examination. A thin needle or tube is inserted into the pleural cavity to draw fluid that has accumulated there. The fluid is then examined. Pleural fluid analysis in mesothelioma doesn't provide a definite diagnosis, but it can lead to further examination.
If there is the possibility of malignancy, your doctor may perform a biopsy to remove a tissue sample. A pathologist will then examine this sample for cancer cells.
Will Pleural Effusion Go Away on its Own?
A very minor buildup of fluid can go away with time, especially if caused by an infection or inflammation that resolves on its own.
Chronic conditions that cause more extensive effusions will continue to trigger fluid buildup. For someone with mesothelioma, for instance, the effusion is not likely to just go away. It must be managed with treatments.
What Are the Treatment Options for Pleural Effusion?
The treatment goals for pleural effusion are to drain fluid in the lungs and make the patient more comfortable.[5]
Effusion becomes more common and frequent when mesothelioma is advanced. Draining the fluid buildup will allow the patient to breathe more easily and comfortably.
There are several possible treatments for pleural effusion. The choice depends on the severity of symptoms and the patient's overall health and preferences.
Thoracentesis
The simplest treatment is thoracentesis, the same procedure used to remove fluid for testing. A thin needle draws fluid from the pleural cavity. This procedure provides temporary relief. The fluid will come back over time.
Indwelling Catheter
A more long-term treatment is an indwelling pleural catheter. An indwelling catheter is a small tube inserted into the pleural cavity. This tube remains in place to continuously drain fluid.
The tube connects the cavity to the outside of the body. Although it provides constant relief from pleural effusion, it also carries the risk of infection at the catheter site.[5]
Another option is to place an indwelling catheter that can be permanent so patients can drain fluid on their own at home. This can be done in both the pleural or abdominal cavities.
Pleurodesis
Another long-term solution is pleurodesis. This is a procedure that closes the gap between the layers of the pleura to prevent any future fluid buildup.
To perform a pleurodesis, doctors insert a tube into the pleural space. They use the tube to inject a drug that seals the pleural space. If a patient is undergoing another procedure, the doctors can perform the pleurodesis at the same time, while the patient is under anesthesia.[5]
Pleurectomy
Pleurectomy is a surgical procedure that removes some or all of the pleura. Surgery to remove pleural tissue will permanently stop fluid accumulation; however, this surgery is invasive. There are potential complications, including excessive bleeding and infection.
Can I Get Compensation for Asbestos Pleural Effusion?
Pleural effusion and some of its underlying causes are asbestos-related pleural diseases. This means you can seek compensation if you were exposed to asbestos on the job or during military service.
If you worked for a company that used asbestos, you might be able to sue the company or the asbestos supplier for damages. If the company filed for bankruptcy, there may be an asbestos trust. A lawyer can help you take the next step and file a lawsuit or claim.
If you encountered asbestos during military service, the Veterans Administration offers benefits. Pleural effusion is a recognized asbestos illness. You can file a claim for disability and other benefits if you can prove you were exposed to asbestos while on duty.
If the effusion is caused by mesothelioma, treatment is primarily palliative but still important. If you have been exposed to asbestos and experience any symptoms of pleural effusion, see your doctor immediately. Diagnosis is essential to pinpoint the underlying cause of this condition and give more treatment options.
Get Your FREE Mesothelioma Packet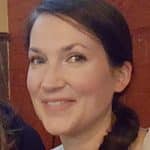 Mary Ellen Ellis has been the head writer for Mesothelioma.net since 2016. With hundreds of mesothelioma and asbestos articles to her credit, she is one of the most experienced writers on these topics. Her degrees and background in science and education help her explain complicated medical topics for a wider audience. Mary Ellen takes pride in providing her readers with the critical information they need following a diagnosis of an asbestos-related illness.
Get Your FREE Mesothelioma Packet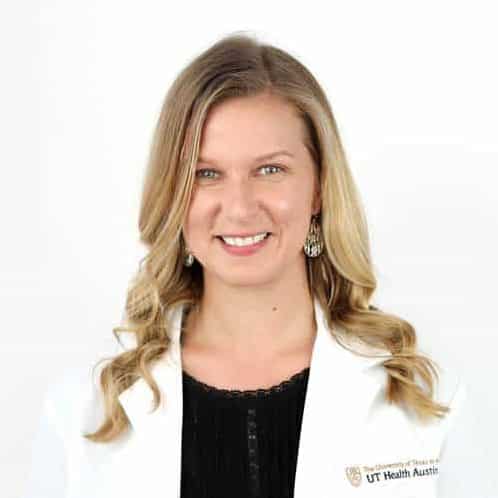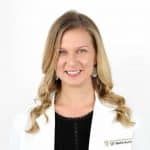 Anne Courtney has a Doctor of Nursing Practice degree and is an Advanced Oncology Certified Nurse Practitioner. She has years of oncology experience working with patients with malignant mesothelioma, as well as other types of cancer. Dr. Courtney currently works at University of Texas LIVESTRONG Cancer Institutes.