Mesothelioma Lawyers
This article has been fact checked by an experienced mesothelioma attorney. Sources of information are listed at the bottom of the article.
We make every attempt to keep our information accurate and up-to-date.
Please Contact Us with any questions or comments.
A mesothelioma lawyer is a legal professional you need on your side if you have been diagnosed with mesothelioma. Your illness probably resulted from negligent, workplace asbestos exposure, and someone should be held accountable.[1] The right attorney has the knowledge and experience to help you make the best choices as you take legal action.
Call us at 1-800-692-8608 to get matched up with an experienced mesothelioma lawyer in your city. We work with mesothelioma lawyers who come to you–there is no need to travel. We have helped hundreds of mesothelioma patients connect with the best mesothelioma lawyers in the country.
You can also fill out our form to receive your FREE Mesothelioma Packet with information on leading lawyers and compensation options.
Who Are the Top National Mesothelioma Lawyers?
Joseph D. Satterley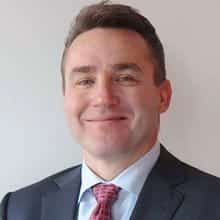 Joseph D. Satterley is a highly accomplished plaintiff's attorney who has dedicated his legal career to representing those harmed by exposure to asbestos. His own grandfather's asbestosis diagnosis drove his commitment to getting justice for these victims. His advocacy on behalf of his clients reflects his compassion and empathy, with a strong sense of justice and outrage over the wrongs done by asbestos companies.
Mr. Satterley has been representing victims of mesothelioma and other asbestos-related diseases for nearly two decades. During that time, he has earned a reputation for extremely high quality, aggressive litigation.
He has won several headline-making mesothelioma jury verdicts, including a recent case against Johnson & Johnson that resulted in a $29 million verdict for a client who blamed asbestos in the company's talcum powder product for their mesothelioma and another against both Johnson & Johnson and Colgate-Palmolive which won nearly $10 million for another mesothelioma victim.
Mr. Satterley earned his law degree from Temple University's James E. Beasley School of Law. He holds bar admissions from the states of Kentucky, Pennsylvania, and California and for the U.S. Supreme Court, the U.S. District Court Eastern District of Kentucky, the U.S. District Court Western District of Kentucky, and the U.S. Court of Appeals 6th Circuit.[2]
Justin Shrader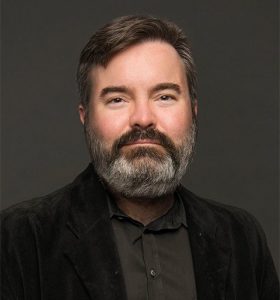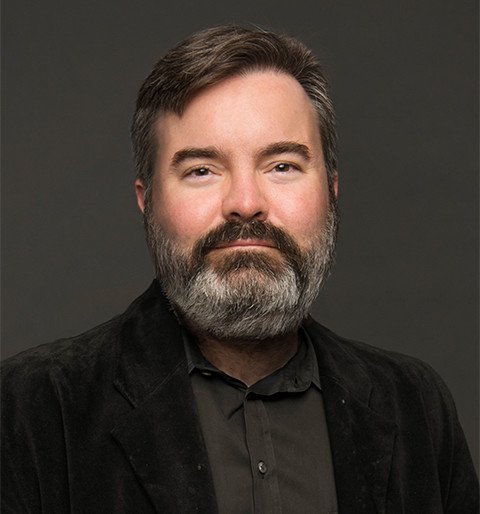 Justin Shrader is a nationally acclaimed attorney. His dedication to fighting for the rights of those harmed by toxic substances has led to him winning over $500 million in settlements and verdicts for his clients.
Mr. Shrader started his career working on behalf of victims of asbestos exposure. That experience led to the founding of Shrader & Associates LLP with his father, Bill Shrader. Since that time, they have become one of the top mesothelioma law firms in the country.
Mr. Shrader has a highly personal approach to representing mesothelioma victims. He developed his law firm into a highly knowledgeable and engaged team of attorneys who provide high-quality legal advocacy to their clients. This has allowed him to focus his attention on his clients while feeling assured that everybody who comes to his firm for legal help will receive the guidance and commitment to justice they deserve.
Mr. Shrader earned his law degree from Baylor University School of Law. He has successfully represented clients in all fifty states. He has been selected to a highly exclusive forum called The Million Dollar Advocates Forum®, which is restricted to lawyers who have won million-dollar verdicts and settlements.[3]
Jessica Dean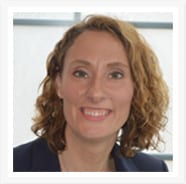 Jessica Dean is one of the top mesothelioma attorneys in the country and a partner at Dean, Omar, Branham, and Shirley in Dallas, Texas. Since she began practicing law in 2003, she has dedicated herself to using the justice system to hold those responsible for harming people accountable. Her dedication to victims led her to represent those sickened by exposure to asbestos. She uses her considerable legal skills to ensure that those who break the rules are held responsible.
Ms. Dean has a successful record of winning significant verdicts and settlements on behalf of our clients. She recently represented a former power plant employee in a lawsuit against Fisher Controls International LLC, winning $5.1 million in damages for the man's widow. In a landmark case, Ms. Dean represented a woman diagnosed with peritoneal mesothelioma, whose case against Johnson & Johnson was one of only a few that resolved with the consumer giant agreeing to a settlement.
Jessica Dean is a graduate of the University of Texas School of Law. She is a member of the American Board of Trial Advocates and the International Academy of Dispute Resolution. She was also named a Texas Super Lawyer Rising Star several years in a row.[4]
Chris J. Panatier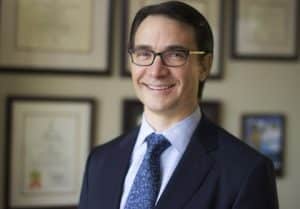 Chris Panatier is widely recognized as one of the top mesothelioma attorneys in the country. He strongly believes in holding asbestos companies responsible for the harm they have done negligently and knowingly exposing people to the deadly carcinogen. His commitment to that goal resulted in verdicts totaling more than $150 million, including top verdicts in Texas and California.
Mr. Panatier and his partner David Greenstone have won some of the country's most significant and groundbreaking mesothelioma verdicts, including the very first verdict against Colgate-Palmolive. In that case, the company was accused of exposing a woman to asbestos in their popular Cashmere Bouquet cosmetic talcum. The case ended with the jury awarding the woman $13 million, followed by both parties agreeing to a confidential settlement.
Chris earned his law degree from the University of Texas School of Law. He has been admitted to the state bars of California and Pennsylvania and the U.S. District Court of the Northern District of Texas, and the U.S. Court of Appeals 7th Circuit. He was repeatedly named to the Texas Rising Stars List and the Texas Super Lawyers list by Thomson Reuters and Texas Monthly. His peers recognized him as one of Dallas' "Top Lawyers Under 40" in 2006. He was named to the Texas Lawyer's $10 Million Club in 2014.[5]
Why Hire a Mesothelioma Lawyer?
Choosing an asbestos or mesothelioma attorney is an important first step in winning justice and getting compensation. They specialize in legal actions related to negligence in asbestos exposure and illness.[6]
Here are just some of the reasons to hire this legal specialist:
Mesothelioma lawyers specialize in these types of cases and understand the important details of relevant laws.
They can provide you with information about the options and guidance needed to make the best decisions.
The right lawyer has ample experience to give you the best possible chance of winning a lawsuit or making a successful compensation claim.
Mesothelioma lawyers have access to databases and experts to investigate your asbestos exposure.
Your lawyer will represent you from beginning to end, filing your claim, investigating, taking depositions, arguing on your behalf in front of a jury, and negotiating a settlement.
Your legal team plays an essential role in your future and that of your family.
Choosing a Mesothelioma Lawyer
There are several important factors to consider when hiring a lawyer.[7] Start with a mesothelioma law firm or an individual lawyer specializing in asbestos cases. You'll need to get started with your case quickly, but you also want the right professional.
Some mesothelioma lawyers have more experience than others and have won more cases, but wins aren't everything. A good mesothelioma attorney should have the following qualities:
Expertise in mesothelioma and asbestos laws
Compassion and empathy
Experience working with and helping asbestos victims
Proof of successful outcomes for past clients
The ability to do all the research necessary to build a case
Willingness to spend time with clients
What to Avoid in a Mesothelioma Lawyer
It also helps to know what to avoid when looking for a mesothelioma lawyer. Be cautious of any attorney promising to win a specific amount of money. Not even the best lawyers can predict a settlement outcome or jury verdict. This kind of promise is unethical and unfair.
You shouldn't have to worry about being able to afford a good lawyer. Only hire an asbestos attorney who will work on contingency. A contingency-based fee means you don't pay until they win for you.[8]
A Mesothelioma Lawyer Can Help You Get Compensation
Filing a mesothelioma lawsuit with the guidance of the right lawyer can lead to compensation for the harm caused to you by asbestos exposure. You may be entitled to compensation for:
Current and ongoing medical expenses
Future expected expenses related to your illness
Travel costs for getting treatment
Lost wages if you can no longer work
Caregiver costs
Compensation for partners and dependents
Although no amount can be guaranteed, an experienced mesothelioma lawyer can give you the best chance of winning a fair amount. Your lawyer may even be able to get punitive damages.
Types of Lawsuits
There are two types of cases you can file over mesothelioma and asbestos exposure:
Personal injury claims are filed by the individual diagnosed with mesothelioma seeking compensation for ongoing related expenses.[9]
Wrongful death lawsuits are filed by the surviving family members of a loved one. Wrongful death lawsuits generally include compensation for funeral expenses, medical bills, and loss of companionship.
Both types of lawsuits may lead to compensation for expenses but are governed by different rules. You need a lawyer who understands the differences.
Victims of secondary asbestos exposure can also file a mesothelioma lawsuit. Workers may have inadvertently brought asbestos fibers home on their clothing and in their hair, causing exposure in family members. Mesothelioma lawyers can help these victims as well, as these cases are considered to be personal injuries.
Can a Lawyer Help with Mesothelioma Trust Funds?
Since thousands of victims have filed mesothelioma and asbestos lawsuits over the years, many negligent companies have sought bankruptcy protection. A lot of companies went out of business because of the costs of lawsuits.
Companies that filed for bankruptcy protection had to establish asbestos trust funds as part of the process. These were set up to provide compensation to victims. The value of asbestos trust funds is currently estimated to be around $30 billion.[10]
An experienced mesothelioma attorney will help you determine your eligibility for trust funds. This process is often less challenging and less time-consuming than going through a lawsuit.
Mesothelioma Lawyers Can Also Help Veterans
Many mesothelioma lawyers are also experienced at helping veterans get compensation and benefits through the VA. Military veterans have been disproportionately affected by asbestos and have higher rates of mesothelioma.[11]
Numerous law firms have experts in military rights and claims. They can help veterans decide which benefits or compensation types they are entitled to receive and help them fight for those benefits if necessary.
Get in Touch with a Leading Mesothelioma Lawyer Today
Please fill out our contact form above or call us at 1-800-692-8608, and we will put you in touch with a leading mesothelioma lawyer in your area today.
It is important to keep in mind that if you or a loved one is suffering from mesothelioma, asbestos-related lung cancer, or asbestosis, you may be eligible for significant financial compensation. We'll help you recover the money you're owed quickly and easily.
Frequently Asked Questions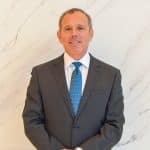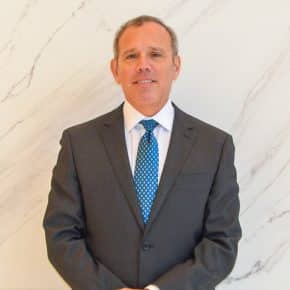 Rod De Llano was born and raised in Laredo, Texas. He graduated from Princeton University with a B.A. in Economics, and earned a law degree from the University of Texas. After working for an international law firm for several years, Rod formed a law firm dedicated to representing persons injured by exposure to asbestos products. For over 20 years, Rod has fought for persons diagnosed with asbestos-related diseases such as mesothelioma, lung cancer, and asbestosis. His clients have recovered over $1 billion over the years.