If you have been diagnosed with mesothelioma, hire an expert in asbestos law and personal injury cases. The sooner you can get a good lawyer on your side, the better. Choose a lawyer or law firm with specific experience working with and winning justice for victims of asbestos exposure. An asbestos or mesothelioma lawyer specializes in lawsuits involving asbestos-related illnesses and can help you understand your legal options and make the right choice.
These expert attorneys are highly qualified and knowledgeable. They understand the specific needs of mesothelioma patients. Success in an asbestos or mesothelioma lawsuit depends on working with a lawyer who has a full understanding of your case, as well as the intricacies of related laws in your state.
WE ARE HERE TO HELP YOU
Call us at 1-800-692-8608 to get matched up with an experienced mesothelioma lawyer in your city. We have helped hundreds of mesothelioma patients connect with the best mesothelioma lawyers in the country. You can also fill out the form to the right to receive your FREE Mesothelioma Legal Packet.
Choosing an asbestos or mesothelioma attorney is an important first step in winning justice and getting compensation. Your lawyer will represent you from beginning to end, filing your claim, investigating, taking depositions, arguing on your behalf in front of a jury, and negotiating a settlement.
It's important to act quickly, but you should also take care in selecting your lawyer. Your legal team plays an essential role in your future and that of your family. It is your lawyer who will provide legal guidance to help you hold accountable the companies that caused you harm and give you the best chance of getting compensation.
Choosing a Mesothelioma Lawyer
Consider several important factors when hiring a mesothelioma law firm or an individual lawyer for your asbestos case. You'll need to get started with your case quickly, but you also want the right professional. Choose an individual or firm that is trustworthy and experienced. They should also make you feel comfortable.
Some mesothelioma lawyers have more experience than others and have won more cases, but wins aren't everything. A good mesothelioma attorney should have the following qualities:
Expertise in mesothelioma and asbestos laws
Compassion and empathy
Experience working with and helping asbestos victims
Proof of successful outcomes for past clients
The ability to do all the research necessary to build a case
Spends time with clients
It also helps to know what to avoid when looking for a mesothelioma lawyer. Be cautious of any attorney promising to win a specific amount of money. Not even the best lawyers can predict a settlement outcome or jury verdict. This kind of promise is unethical and unfair.
Only hire an asbestos attorney who will work on contingency. This means you don't pay for any of the services that you receive unless they win for you. They will get paid as a percentage of the award that they get on your behalf. This percentage may vary from attorney to attorney, and should be discussed before making a decision on who to work with.
How an Asbestos Attorney Can Help
An asbestos lawyer can help you make sense of your options while also providing expert guidance. The laws that govern mesothelioma and asbestos cases are different than those for general personal injury cases. They also vary by state. An experienced mesothelioma attorney understands this and can help you decide in which state to file.
Another benefit of having an experienced mesothelioma attorney on your side is their knowledge of the history of asbestos exposure. They can dig up previous cases involving exposure to asbestos to help pin down where and when you experienced exposure. Asbestos lawyers can figure out who to hold responsible and whether there is a specific asbestos trust fund for you.
Remember that every mesothelioma case is different. Sometimes certain types of claims are better for you than others. This is why it is so important to work with a mesothelioma law firm with asbestos experience. They will be able to put together a strong case on your behalf and win you the maximum compensation to which you are entitled.
Why File an Asbestos Claim?
There are practical reasons to file a claim in addition to seeking justice for the negligent harm caused. Your illness will probably prevent you from going back to work and earning a living. It will be expensive: medical bills, travel costs for treatment, home health care and aids, and other costs.
Holding companies accountable for exposure is an important reason to file a lawsuit too. This action can prevent asbestos exposure in the future and make workplaces safer. Mesothelioma is a largely preventable disease, and the companies that exposed their employees to asbestos have been found to be liable and negligent.
Compensation
Filing a mesothelioma lawsuit is one way you can seek compensation for to help with current expenses. It can also cover any future expected expenses. It is important to reduce the financial hardship that your family faces as a result of your illness and provide them with financial security in the future.
Although no amount can be guaranteed, an experienced mesothelioma lawyer can give you the best chance of winning a fair amount. Your lawyer may even be able to get punitive damages.
Types of Mesothelioma Lawsuits
There are two types of cases you can file over mesothelioma and asbestos exposure:
Personal injury claims – These are filed by the individual diagnosed with mesothelioma seeking compensation for ongoing related expenses.
Wrongful death lawsuits – These are filed by the surviving family members of a loved one, including compensation for funeral expenses, medical bills, and loss of companionship.
Both types of lawsuits may lead to compensation for expenses but are governed by different rules. You need a lawyer who understands the differences.
Victims of secondary asbestos exposure can also file a mesothelioma lawsuit. Workers may have inadvertently brought asbestos fibers home on their clothing and in their hair, causing exposure in family members. Mesothelioma lawyers can help these victims as well, as these cases are considered to be personal injury.
Mesothelioma Trust Funds
Because thousands of victims have filed mesothelioma and asbestos lawsuits over the years, many negligent companies have sought bankruptcy protection. A lot of companies went out of business because of the costs of lawsuits.
Companies that filed for bankruptcy protection had to establish asbestos trust funds as part of the process. These were set up to provide compensation to victims. The value of asbestos trust funds is currently estimated to be around $32 billion dollars.
An experienced mesothelioma attorney will be able to help you determine your eligibility for trust funds. This process is often less challenging and less time consuming than going through a lawsuit.
Need Legal Help?
It is important to keep in mind that if you or a loved one is suffering from mesothelioma, asbestos-related lung cancer, or asbestosis you may be eligible for financial compensation. Contact our experienced legal advocates to help you find the top mesothelioma lawyer in your area. Call us at 1-800-692-8608 or contact us here. 
Page Written by
Rod De Llano, Esquire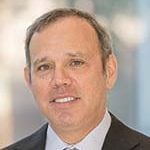 Page edited by Dave Foster
Get Help from the Top Mesothelioma Law Firms
Free Consultation
Brochures from Top Law Firms
Testimonials
FREE Case Value Calculator
For over 20 years we've provided the best FREE resources to mesothelioma patients and loved ones. Our resources include information on the leading treatment options and best doctors in your area; lessons learned from survivors; claims and benefits specifically for Veterans; and how to access your share of billions of dollars in trust fund money.
FREE Mesothelioma Packet includes:
New Treatment Options
Veteran's Benefits & Claims
$30 Billion Asbestos Trust Fund Information