New York Mesothelioma Lawyer
New York has one of the highest death counts related to asbestos of all the 50 states. Between 1999 and 2013 more than 12,000 people died because of illnesses associated with asbestos exposure, including 2,253 people who died from mesothelioma, 935 from asbestosis, and more than 9,000 people who died because of lung cancer.
Most of the exposure to asbestos that has occurred in New York happened on the job. The state has a lot of industrial workplaces, and nearly every one of them used asbestos at some point. Many workers who were exposed in the past are suffering now. New York mesothelioma lawyers are helping these people file lawsuits over their illnesses and helping them win settlements and compensation from asbestos trust funds.
Asbestos in New York
New York is a large and populous state with a long history of heavy industry, both of which help to explain the Empire State's many deaths from asbestos illnesses. For more than 100 years asbestos was heavily used in the U.S. because of properties like fire and heat resistance, low cost, strength, and resistance to electricity. Many people worked with it directly in facilities that produced asbestos materials or installed it on ships in shipyards, while others worked in industries that used asbestos in insulation, machinery, equipment, and other areas and also caused workers to be exposed.
While workplaces are the major sources of asbestos exposure, they are not the only ways New Yorkers became sick from asbestos. Buildings constructed before 1970s asbestos regulations used a lot of asbestos.Any renovation or maintenance on these buildings can lead to exposure. New York also has natural deposits of asbestos, and while it was never mined in the state, it has the potential to put people at risk of exposure.
Naturally-Occurring Asbestos
New York has several deposits of natural asbestos, many of which are in New York City. Two upstate locations were former mining prospects, but none of these locations were actually mined for the mineral. Even without mining, naturally-occurring asbestos can cause harm. If it is left undisturbed, it does not pose a problem. However, if any project, such as building a new road, disturbs the deposit, it can cause the fibers of the asbestos to become loose and to contaminate soil, air, or water.
Shipyards
There are many major industries in New York, but with its extensive coastline and rivers, shipping is one of the most important. Shipyards have also been major sources of asbestos exposure. Beginning in the 1940s and through the 1970s, shipbuilding used asbestos more extensively than any other industry. Ships were built with asbestos in nearly every component because it added strength to materials without adding weight and because it could prevent the spread of fires. Workers in and around ships were at a high risk for exposure, and this use of asbestos is why so many U.S. Navy veterans have gotten sick with mesothelioma and lung cancer.
The World Trade Center and Asbestos Exposure
Many buildings throughout New York contain asbestos and as long as it remains contained, it poses no threat. If, however, the asbestos materials in a building deteriorate or are damaged, the fibers can get into the air and cause exposure. Nowhere did that happen more spectacularly than in downtown Manhattan on September 11, 2001, when the twin towers of the World Trade Center collapsed, sending clouds of dust into the sky.
That dust contained a number of toxic materials from the buildings, including asbestos. Testing indicated that about 1 percent of that dust was asbestos, which amounted to tons of harmful fibers. Anyone around the area that day and subsequent days, but especially the first responders and workers who cleaned up the debris were likely to have inhaled asbestos. Most of these workers developed respiratory symptoms and many of them could be at risk for developing mesothelioma, asbestosis, or other types of cancer.
Other Sites in New York with Asbestos Exposure
The number of job sites, factories, shipyards, buildings, and industries that have used asbestos in New York and that have put workers and residents at risk is too high to list. However, there are many notable sites that have been known to cause asbestos exposure:
U.S. Naval Shipyard, New York City
New York Naval Shipyard, New York City
Bethlehem Steel Shipyard, New York City
Brooklyn Naval Shipyard, New York City
Brooklyn Coastal Dry Dock, New York City
Indian Point Energy Center, Peekskill
Danskammer Generating Station, Newburgh
Penn Station, New York City
International Paper Company, Ticonderoga
Niagara Mohawk Power Corporation, Syracuse
Alcoa Aluminum, Rochester
Schenectady Chemical Plant, Schenectady
New York Asbestos Laws
New York administers state and federal asbestos laws through the state Department of Health, Department of Environmental Conservation, and Department of Labor. The health department is responsible for training workers who handle and abate asbestos. The labor department regulates how asbestos is to be removed and encapsulated and how damaged asbestos materials are repaired. The Department of Environmental Conservation directs the transportation and disposal of asbestos. New York City also has its own laws regarding asbestos abatement, administered through the city's Department of Environmental Protection.
New York Cancer Care
If you were exposed to asbestos in New York and became sick, you are likely to have been diagnosed with cancer. Getting the most experienced and advanced treatment as early as possible is crucial. Fortunately New York is home to several medical facilities that have been designated by the National Cancer Institute as comprehensive cancer centers with the most cutting edge cancer treatment options:
Albert Einstein Cancer Center, Bronx
Memorial Sloan-Kettering Cancer Center, New York City
Cold Spring Harbor Laboratory Cancer Center, Cold Spring Harbor
Roswell Park Cancer Institute, Buffalo
Herbert Irving Comprehensive Cancer Center, New York City
The Tisch Cancer Institute at Mount Sinai, New York City
Laura and Isaac Perlmutter Cancer Center at NYU Langone, New York City
Statute of Limitations
To file a lawsuit over asbestos exposure and subsequent illness requires that you act quickly. According to the state's statute of limitations on these cases, you have just three years from the time of a diagnosis to file a lawsuit and seek compensation. There is also a statute of limitations in New York for wrongful death lawsuits over asbestos exposure and illness. You have two years from the time of death of a family member to file a lawsuit to seek justice for the death.
Finding a New York Mesothelioma Lawyer
When the time comes to file one of these two types of lawsuits, it is important that you rely on the expert guidance of a professional who has done this before. The laws regarding asbestos and litigation are complex, so there are many ways in which you can make mistake and lose your opportunity to collect damages. An experienced New York mesothelioma lawyer knows the laws and understands what needs to be done to make a strong case. This professional can advise you and take all the necessary steps to ensure you have the best possible chance of a successful case.
Page Written by
Rod De Llano, Esquire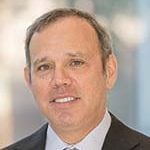 Page edited by Dave Foster
Get Help from the Top Mesothelioma Law Firms
Free Consultation
Brochures from Top Law Firms
Testimonials
FREE Case Value Calculator
For over 20 years we've provided the best FREE resources to mesothelioma patients and loved ones. Our resources include information on the leading treatment options and best doctors in your area; lessons learned from survivors; claims and benefits specifically for Veterans; and how to access your share of billions of dollars in trust fund money.
Get Your FREE Resources Sent Overnight
New treatment options
Veterans benefits & claims
$30 Billion asbestos trust fund information