New York Mesothelioma Lawyer
This article has been fact checked by an experienced mesothelioma attorney. Sources of information are listed at the bottom of the article.
We make every attempt to keep our information accurate and up-to-date.
Please Contact Us with any questions or comments.
Experienced New York mesothelioma lawyers help victims file lawsuits, win settlements, and get compensation from asbestos trust funds. New York has one of the highest death counts in the nation related to asbestos, with more than 15,000 between 1999 and 2017.[1] Most asbestos exposure occurred on the job, often in industrial workplaces.
Get Financial Help Now
Get Help from the Top Mesothelioma Law Firms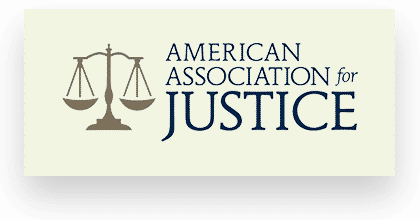 Free Consultation
Brochures from Top Law Firms
Testimonials
Belluck & Fox Law Firm – Leading New York Mesothelioma Attorneys
Belluck & Fox has been fighting for New York asbestos victims and mesothelioma patients across the nation for decades, holding negligent manufacturers accountable for the hardworking people they exposed to asbestos. Their reputation for compassionate service and successful litigation has led to them securing more than $1 billion for their clients over the years.
Examples of Belluck & Fox Settlements and Verdicts
$32 million verdict won for a Navy veteran whose mesothelioma was caused by exposure to asbestos while working as a boiler tender.
$22 million verdict won for a construction worker whose mesothelioma was caused by exposure to asbestos dust from boilers being removed by other workers in the building where he was working.
$19.5 million verdict won for a construction worker whose asbestos-related disease came from exposure to asbestos in joint-sealing compounds released while he was working on a job in a Manhattan high rise.
$16 million verdicts for two widows who lost their husbands to mesothelioma after years of on-the-job exposure to cancer-causing asbestos. One widow received $8 million after her Navy veteran husband's exposure while repairing valves aboard Navy ships, while the other received $8 million after her construction worker husband's exposure while working on a Manhattan high rise.
Client Reviews
"Whether I last another six months or six years, I've done what I can to provide for my family, and Belluck & Fox was the instrument I used to do that." – Belluck & Fox client with mesothelioma
"It must be so rewarding to know that someone was compensated for the negligence and deceit in knowingly allowing asbestos products to be sold and used." – Belluck & Fox client with mesothelioma
Get to Know the Attorneys
Joseph W. Belluck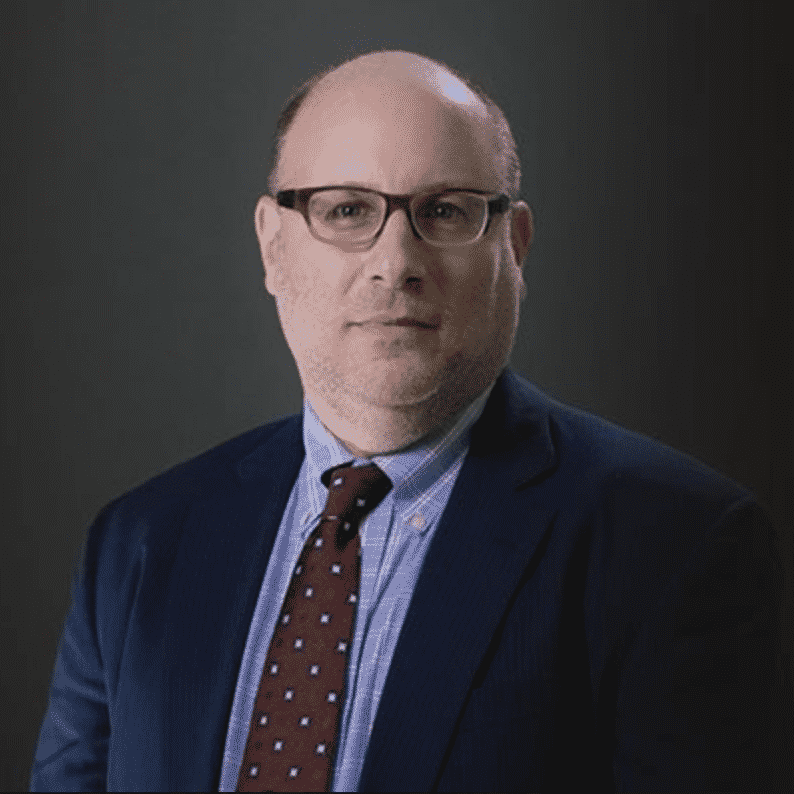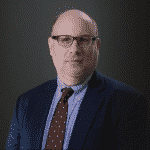 Found founding partner Joseph W. Belluck has a well-earned reputation for excellence in his representation of asbestos victims and his high ethical standards and dedication to public service.
He has personally navigated over $1 billion in settlements for asbestos injuries and other personal injuries, as well as having served as a judicial law clerk for the Texas Supreme Court and as a staff attorney and lobbyist for Public Citizen, a consumer group in Washington, D.C.
Notably, he also represented New York State in landmark tobacco litigation and volunteered at Trial Lawyers Care for six months following the 9/11 terrorist attack.
Mr. Belluck was appointed to the New York State Commission on Judicial Conduct in 2008 and now serves as Chair of the Commission. He was appointed as a trustee of the State University of New York and asked to be on the New York State Rockefeller Institute Center for Law and Policy Solutions advisory committee.
He is also an active board member for the Woodstock Byrdcliffe Guild, Children's Rights, Precious Dreams, and CMind. He has won multiple awards and honors, including:
AV rating by Martindale-Hubbell (highest rating possible for legal ability and ethical standards) 2007-present
New York SuperLawyers, 2007-present
New York Best Lawyers, 2007-present
US News and World Report Best Law Firms, 2010-present
Co-Chair of Mealey/HB Litigation's 2007, 2009, 2010 National Asbestos Litigation Super-conferences
Speaker at Perrin National Asbestos Conferences and ACI National Asbestos Conference, 2010-present
Bar Admissions: New York, Vermont, Colorado, Washington
Mr. Belluck is married and has two children.
Jordan Fox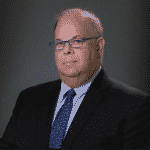 As one of the founding partners of Belluck & Fox, LLP, Jordan Fox is known as one of New York's most experienced and successful mesothelioma and asbestos attorneys.
He has successfully won multi-million dollar verdicts for his clients exposed to asbestos, including winning the first major case against a retail giant, Sears Roebuck, and a major win for the citizens of Baltimore, Maryland who were damaged by the asbestos industry.
Before establishing the firm, Mr. Fox was a prosecutor in the Brooklyn District Attorney's Office of Special Victims Bureau. He has won numerous awards and honors, including:
The Best Lawyers' 2013 New York City Mass Tort Litigation / Class Actions – Plaintiffs "Lawyer of the Year."
US News and World Report Best Law Firms, 2010-2013
Best Lawyers in America, 2006-2013
New York Best Lawyers, 2006-2013
New York SuperLawyers, 2007-2011
New York Best Lawyers, 2014
Bar Admissions: New York State
New York Office Locations
New York City Mesothelioma Law Office
546 5th Ave, 5th Floor
New York, NY 10036
Phone: (646) 974-9909
Albany Mesothelioma Law Office
646 Plank Rd #105
Clifton Park, NY 12065
Phone: (518) 240-1785
Rochester Mesothelioma Law Office
160 Linden Oaks Drive Suite B
Rochester, NY 14625
Phone: (585) 286-5070
Woodstock Mesothelioma Law Office
52 Laura Lane
Woodstock, NY 12498
Phone: (845) 203-3688
Do I Need a New York Mesothelioma Lawyer?
If you have mesothelioma, you need an asbestos lawyer. Nearly all cases of mesothelioma resulted from negligent exposure, and someone can be held accountable.
New York mesothelioma lawyers help victims of asbestos exposure in New York City, Long Island, upstate, and throughout the entire state of New York.
Experienced New York asbestos firms give you several advantages in your fight against asbestos companies:
Expertise. They know New York and asbestos. An experienced lawyer will find out where, when, and how you got exposed and who is responsible.
Litigation. These are experienced litigators. They are aggressive against negligent asbestos companies, fighting to get justice for their clients.
Negotiation. Most asbestos lawsuits never make it to trial, but experienced attorneys know how to negotiate strategically to get their clients more compensation in a settlement.
Compassion. Asbestos lawyers work with mesothelioma patients. They understand the disease and are compassionate and sensitive during difficult times.
What Types of Mesothelioma Claims Can I File in New York?
There are three main types of claims for mesothelioma patients:
Personal Injury Claims. You can sue the companies responsible for exposing you to asbestos in the past. This gives you a chance to recover damages through a negotiated settlement or a jury verdict.
Wrongful Death Claim. You can also sue companies responsible for the death of certain loved ones from mesothelioma.
Asbestos Trust Fund Claim. Bankrupt asbestos companies funded trusts to compensate future claimants. If the company that exposed you is now bankrupt, you might qualify for a trust claim for compensation.
Your expert asbestos attorney will explain your legal options and give you the best advice about which to pursue.
How Could I Have Been Exposed to Asbestos in New York?
New York is a large and populous state with a long history of heavy industry, both of which help to explain the Empire State's many deaths from asbestos illnesses.
Many people worked with it directly in facilities that produced asbestos materials or installed it on ships in shipyards. Others worked in industries that used asbestos in insulation, machinery, equipment, and other areas and also caused workers to be exposed.
While workplaces are the significant sources of asbestos exposure, they are not the only ways New Yorkers became sick from asbestos. Buildings constructed before the 1970s asbestos regulations used a lot of asbestos. Any renovation or maintenance of these buildings can lead to exposure.
New York also has natural asbestos deposits, and while it was never mined in the state, it can put people at risk of exposure.
Naturally-Occurring Asbestos
New York has several deposits of natural asbestos, many of which are in New York City. Two upstate locations were former mining prospects, but none of these locations had operating asbestos mines.[2]
Even without mining, naturally occurring asbestos can cause harm. If it is left undisturbed, it does not pose a problem; however, if any project, such as building a new road, disturbs the deposit, it can cause the asbestos fibers to become loose and contaminate soil, air, or water.
Shipyards
There are many major industries in New York, but with its extensive coastline and rivers, shipping is one of the most important. Shipyards have also been major sources of asbestos exposure. Beginning in the 1940s and through the 1970s, shipbuilding used asbestos more extensively than any other industry.
Ships were built with asbestos in nearly every component because it added strength to materials without adding weight and could prevent the spread of fires. Workers in and around ships were at high risk for exposure, and this use of asbestos is why so many U.S. Navy veterans have gotten sick with mesothelioma and lung cancer.
The World Trade Center and Asbestos Exposure
Many buildings throughout New York contain asbestos, and as long as it remains contained, it poses no threat. If however, the asbestos materials in a building deteriorate or are damaged, the fibers can get into the air and cause exposure.
Nowhere did that happen more spectacularly than in downtown Manhattan on September 11, 2001, when the twin towers of the World Trade Center collapsed, sending clouds of dust into the sky.
That dust contained several toxic materials from the buildings, including asbestos. Testing indicated that about 1% of that dust was asbestos, which amounted to tons of harmful fibers.[3]
Anyone around the area that day and on subsequent days, especially the first responders and workers who cleaned up the debris were likely to have inhaled asbestos. Most of these workers developed respiratory symptoms, and many of them could be at risk for developing mesothelioma, asbestosis, or other types of cancer.
Other Sites in New York with Asbestos Exposure
There are numerous job sites, factories, shipyards, buildings, and industries that used asbestos in New York. The following are some of the more notable sites:
U.S. Naval Shipyard, New York City
New York Naval Shipyard, New York City
Bethlehem Steel Shipyard, New York City
Brooklyn Naval Shipyard, New York City
Brooklyn Coastal Dry Dock, New York City
Indian Point Energy Center, Peekskill
Danskammer Generating Station, Newburgh
Penn Station, New York City
International Paper Company, Ticonderoga
Niagara Mohawk Power Corporation, Syracuse
Alcoa Aluminum, Rochester
Schenectady Chemical Plant, Schenectady
Asbestos in New York Today
Asbestos lingers in older buildings throughout New York. Many construction materials contained asbestos in the past and much of it remains in place, putting residents and workers at risk of ongoing exposure.
Homeowners can be at risk of disturbing asbestos during renovations. Workers can also be exposed at their jobs if employers do not abate or encapsulate asbestos appropriately.
A recent example of lingering and mishandled asbestos comes from Tech City in Ulster County, the site of a former IBM manufacturing facility. The site contains asbestos piles, which will be removed under an agreement with the U.S. Environmental Protection Agency.[]
The U.S. Department of Justice fined and sentenced the owners of an asbestos abatement company over the site. The owners conspired to violate asbestos regulations and the Clean Air Act while cleaning up the site. This could have put workers and residents at risk of exposure.[5]
What Are New York's Asbestos Laws?
New York laws regulate how people handle asbestos to prevent exposure. Other laws regulate negligence lawsuits and affect how asbestos victims recover damages.
Asbestos Safety Regulations
New York administers state and federal asbestos laws through the state Department of Health, Department of Environmental Conservation, and Department of Labor. The health department is responsible for training workers who handle and abate asbestos.
The labor department regulates how asbestos is removed and encapsulated and how damaged asbestos materials are repaired. The Department of Environmental Conservation directs the transportation and disposal of asbestos.
New York City also has its own laws regarding asbestos abatement, administered through the city's Department of Environmental Protection.[6]
Statute of Limitations
To file a lawsuit over asbestos exposure and subsequent illness requires that you act quickly. According to the state's statute of limitations on these cases, you have just three years from the time of diagnosis to file a lawsuit and seek compensation.
There is also a statute of limitations in New York for wrongful death lawsuits over asbestos exposure and illness. You have two years from the time of death of a family member to file a lawsuit to seek justice for the death.
No Take-Home Duty for Secondhand Asbestos Exposure
Secondhand asbestos exposure occurs when someone who works around asbestos brings the fiber home on their clothing and other items. Those fibers can then expose other members of the household.
While direct exposure is the source of most cases of mesothelioma, many people receive a diagnosis after secondhand exposure. This includes many wives who shook out and washed their husbands' work clothes each day.
Some states hold that asbestos companies had a take-home duty. This means their duty to warn of the risks of asbestos extends to family members of workers. New York does not recognize take-home duty.
New York set this precedent in a 2005 case in which a woman developed mesothelioma after her husband worked around asbestos at the Port Authority of New York for decades. The court dismissed her lawsuit because it denied asbestos companies had a duty to warn her. This limits the ability of secondhand asbestos victims to recover damages.[7]
This precedent is another reason it is so important to work with experienced mesothelioma lawyers.
New York Cancer Care
If you were exposed to asbestos in New York and became sick, you are likely to have been diagnosed with cancer. Getting the most experienced and advanced treatment as early as possible is crucial.
Fortunately, New York is home to several medical facilities that the National Cancer Institute has designated as comprehensive cancer centers with the most cutting-edge cancer treatment options:[8]
Albert Einstein Cancer Center, Bronx
Memorial Sloan-Kettering Cancer Center, New York City
Cold Spring Harbor Laboratory Cancer Center, Cold Spring Harbor
Roswell Park Cancer Institute, Buffalo
Herbert Irving Comprehensive Cancer Center, New York City
The Tisch Cancer Institute at Mount Sinai, New York City
Laura and Isaac Perlmutter Cancer Center at NYU Langone, New York City
Finding a New York Mesothelioma Lawyer
Rely on the expert guidance of a professional mesothelioma attorney. The laws regarding asbestos and litigation are complex, so there are many ways in which you can make mistakes and lose your opportunity to collect damages.
The experienced mesothelioma lawyers at Belluck & Fox know the laws and understand what needs to be done to make a strong case. These expert attorneys can advise you and take all the necessary steps to ensure you have the best possible chance of a successful case.

Get Your FREE Mesothelioma Packet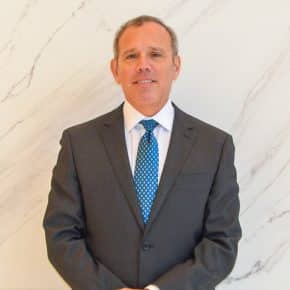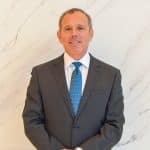 Rod De Llano was born and raised in Laredo, Texas. He graduated from Princeton University with a B.A. in Economics, and earned a law degree from the University of Texas. After working for an international law firm for several years, Rod formed a law firm dedicated to representing persons injured by exposure to asbestos products. For over 20 years, Rod has fought for persons diagnosed with asbestos-related diseases such as mesothelioma, lung cancer, and asbestosis. His clients have recovered over $1 billion over the years.