About Us and Contact Information
Our Mission
Our mission at Mesothelioma.net is to provide people living with mesothelioma cancer and their families with top-quality free information and resources via our website, as well as the best medical and financial assistance to those who request our help.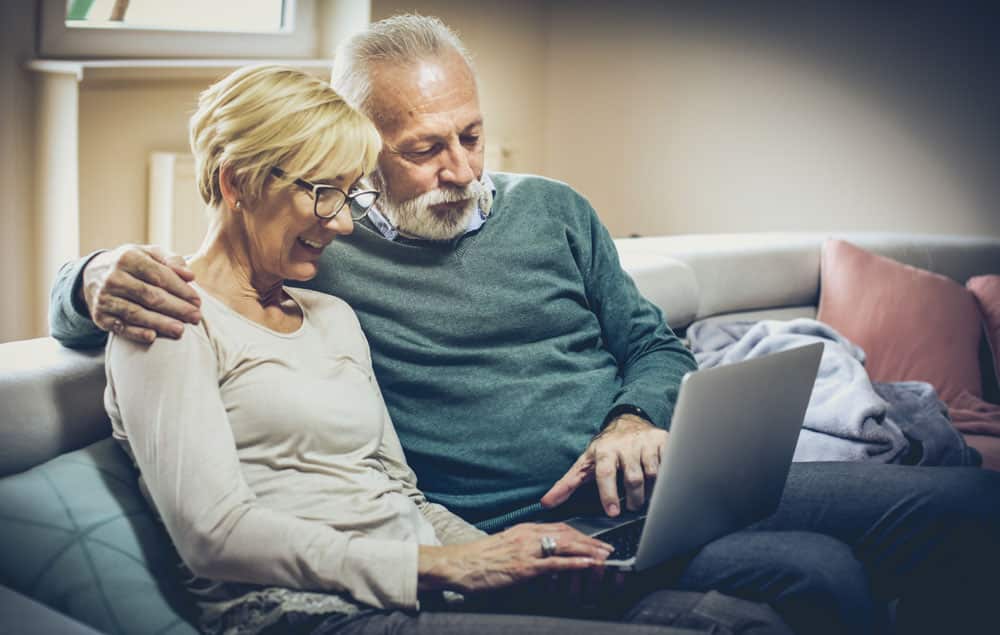 Decades of Experience
Over the past 20+ years, we have helped more than 1,000 mesothelioma patients and families.
Leading Experts
The expert help we provide our visitors is a testament to the hard work and determination of our team of patient advocates, medical professionals, and legal experts.
Standing by to Help You and Your Family
If you or a loved one has been diagnosed with mesothelioma or an asbestos-related disease, we are here for you.
We are here to listen and understand your situation, and we will get you the medical or legal help you need–fast.
Please call us at 1-800-692-8608 or fill out our Free Resources form to get in contact with us now.
Our assistance is offered nationwide and we can set up appointments to come to you.

Review of Our Services
"My wife was diagnosed with peritoneal mesothelioma. She is only forty-eight and we had no idea where to go or what to do.
David and Anna were great. In less than a week we went from being lost and overwhelmed to getting the best treatment in the country. We have also filed for compensation and it looks like we will have some funds for treatment by the end of the year.
Overall I would rate the people at Mesothelioma.net a 10/10."
Leo N
Meet Your Team
Medical Experts
Luis Argote-Greene, M.D.Medical Reviewer and Editor
Key pages of our site have been medically reviewed and edited by Luis Argote-Greene, M.D. Dr. Luis Argote-Greene is an internationally recognized thoracic surgeon. He has trained and worked with some of the most prominently known thoracic surgeons in the world.
Paul Sugarbaker, M.D.Medical Reviewer and Editor
Dr. Paul Sugarbaker has reviewed and edited select pages on our site for accuracy. An international leader in the surgical treatment of peritoneal mesothelioma and metastases, Dr. Sugarbaker developed the innovative HIPEC procedure that helps more patients live longer with these difficult cancers. He currently holds positions at the Washington Hospital Center and sees patients through a private practice in Washington D.C.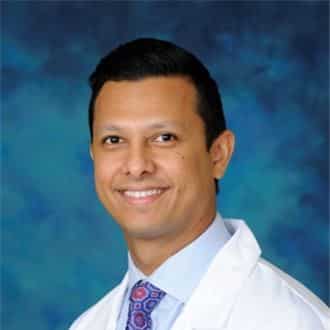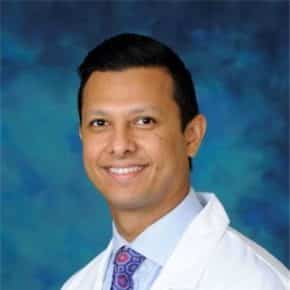 Shanel Bhagwandin, DO, MPHMedical Reviewer and Editor
Select pages on our site have been medically reviewed and edited by Dr. Shanel Bhagwandin, an expert in gastrointestinal surgical oncology. He is a director at the Jupiter Medical Center in Florida and trained under leading specialists at Mount Sinai in New York. Dr. Bhagwandin is one of the few providers in the U.S. of the innovative HIPEC treatment for peritoneal mesothelioma.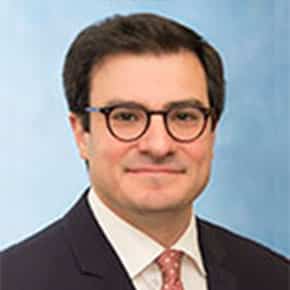 Elliot Wakeam, M.D.Medical Reviewer and Editor
Select pages of our site have been reviewed by Elliot Wakeam, M.D. Dr. Wakeam is a board-certified thoracic surgeon who has helped develop the SMART protocol – "surgery for mesothelioma after radiation therapy." He is a member of the American Association of Thoracic Surgery and other renowned medical associations. Dr. Wakeam is currently an assistant professor in thoracic surgery and a surgeon-investigator at the University of Toronto and Toronto General Hospital.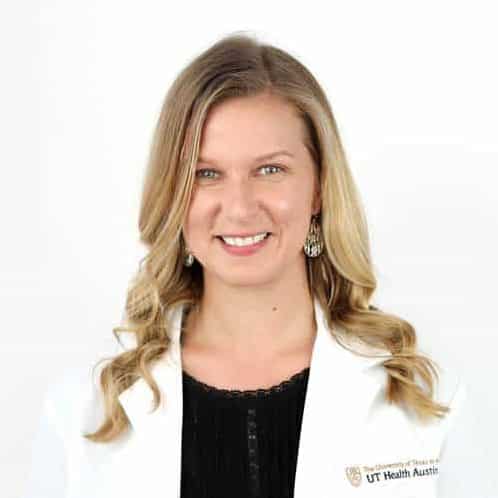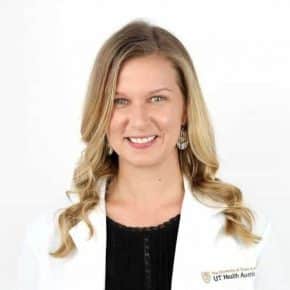 Anne Courtney, AOCNP, DNPMedical Reviewer and Editor
Doctor of Nursing Practice Anne Courtney reviews and edits many of our articles. She is an Advanced Oncology Certified Nurse Practitioner and has worked in UCLA's Division of Thoracic Surgery where she worked with mesothelioma patients. Anne currently works at University of Texas LIVESTRONG Cancer Institutes.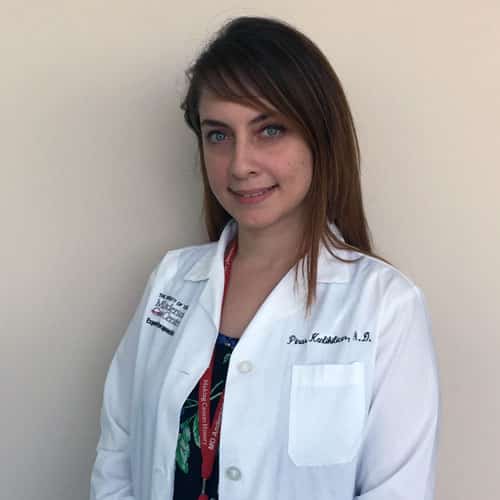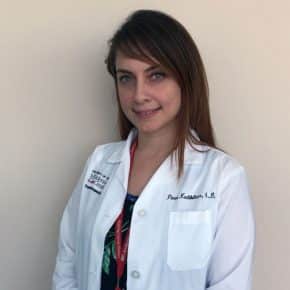 Pinar Kanlikilicer, PhDMedical Reviewer and Editor
Pinar Kanlikilicer, PhD is one of our website content editors. Her PhD is in Biomedical Engineering and she completed her fellowship at the Experimental Therapeutics Department at MD Anderson Cancer Center. Dr. Kanlikilicer has been published and cited extensively in peer-reviewed journals.
Kyle J. Becker, PharmD, MBA, BCOPMedical Reviewer and Editor
The mesothelioma medication articles on our site have been medically reviewed and edited by Doctor of Pharmacy Kyle J. Becker. Dr. Becker earned his pharmacy degree from Shenandoah University. He is also certified by the Board of Pharmacy Specialties in Oncology Pharmacy.
Patient Advocates
Military Asbestos Exposure Expert
R. Bruce Woodruff, Captain, U.S. Navy (Ret)Military Content Reviewer and Editor
Bruce Woodruff reviews and edits our military-related content. Bruce is a retired Navy Captain and was educated at the U.S. Naval Academy with a B.S. in Naval Science and Engineering. He holds a Master's degree in Mechanical Engineering and Ocean Engineering from MIT. He has been an expert witness for more than 75 cases of ship asbestos exposure and mesothelioma.
Legal Experts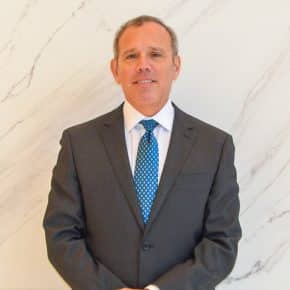 Rod De LlanoMesothelioma Attorney and Director of Legal Services
Rod De Llano is the founder of Mesothelioma.net and has over 21 years of experience fighting for the legal rights of mesothelioma victims and their families. He finds tremendous satisfaction in fighting for those in need of representation and has recovered over $1 billion for his clients.
Michelle WhitmanMesothelioma Attorney and Manager of Legal Services
Michelle Whitman is an experienced mesothelioma and asbestos attorney. She takes pride in sharing her extensive knowledge on asbestos exposure and legal options with her clients and helping provide them with some relief.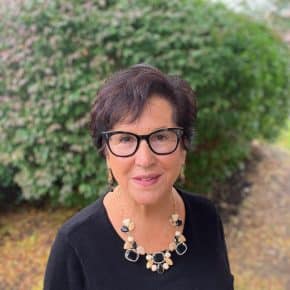 Marcia BrancaLegal Services Advocate
Marcia Branca has been working with Mesothelioma.net for over 12 years. She specializes in introducing mesothelioma victims and their families to the legal process and offering them the opportunity to hold corporations accountable and receive significant compensation.
Experienced Writers and Researchers
Mary Ellen EllisHead Writer, Mesothelioma.net
Mary Ellen Ellis is our head writer at Mesothelioma.net. She has been writing for the site since 2016. Her vast mesothelioma and asbestos knowledge and writing experience is foundational to the information we provide. Her science degees and background in education help her simplify complex topics and educate our readers.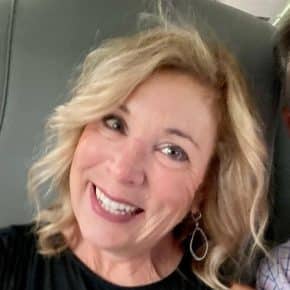 Terri Heimann OppenheimerWriter, Mesothelioma.net News Blog
Terri Heimann Oppenheimer is the writer of our Mesothelioma.net news blog. She is committed to sharing the latest mesothelioma news, research, and medical breakthroughs with our audience. Terri graduated from the College of William and Mary with a degree in English.
We are proud to sponsor the following organizations
We're headquartered in Dallas, Texas but provide assistance nationwide.
Mesothelioma.net
5430 LBJ Freeway Suite 1200
Dallas, Texas 75240
Phone: 1-800-692-8608
Email – use contact form on https://mesothelioma.net/dave-foster/