Mesothelioma Life Expectancy and Survival Rate by Stage
This page has been fact checked by a Medical Doctor who specializes in mesothelioma. Sources of information are listed at the bottom of the article.
We make every attempt to keep our information accurate and up-to-date.
Please Contact Us with any questions or comments.
Life expectancy is an estimate of how long a patient will survive after a diagnosis, and it depends on the stage of the disease. For patients with stage I mesothelioma, life expectancy is around 20 months. Unfortunately most people are diagnosed later, at an older age and at stage III or IV, which reduces life expectancy to about 15 months or less.[1]
Free Mesothelioma Packet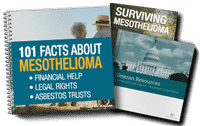 New treatment options
Learn from survivors
Veterans benefits & claims
File for your share of $30 billion in trust funds
Factors Affecting Life Expectancy
Life expectancy is a general estimate of how long you may live with your cancer. Medical specialists make this estimate by taking into account both the specifics of your disease and averages based on past patients.
While no one can make an exact prediction, several individual factors provide a fair estimate:[2]
The kind of mesothelioma diagnosed (pleural, peritoneal, or pericardial) and the stage of the cancer at diagnosis
The type of cells that became cancerous
Whether the cancer has spread to other areas of the body
Overall health, which includes age, fitness, smoking status, and the presence of other illnesses or diseases
Location of the Primary Tumor
An important variable in estimating life expectancy is the location of the original tumor:
Pleural mesothelioma is the most common form and affects the pleural tissue lining the lungs.
Peritoneal mesothelioma is the next most common, originating in the lining in the abdominal cavity.
Pericardial mesothelioma affects the lining of the heart and is rare.
Testicular mesothelioma affects the lining of the testes and is extremely rare.
Peritoneal mesothelioma usually has the longest life expectancy, followed by pleural mesothelioma.[3] Because the peritoneal form is in the abdomen, patients can usually tolerate more aggressive treatments. For example, surgery followed by heated chemotherapy instilled directly into the peritoneal cavity, or HIPEC, is effective but not available for other types of mesothelioma.
Although more common, the life expectancy of pleural mesothelioma is shorter than for peritoneal mesothelioma. One reason for this is the difficulty of providing treatment to the chest cavity. Both surgery and radiation are risky and can potentially cause damage to the lungs and heart.
Pericardial mesothelioma is incredibly rare, and the prognosis is poor. Because there are so few patients diagnosed, it can be difficult to provide specific information on estimated survival.
A recent review of 103 published cases found that the overall median survival time for pericardial mesothelioma is six months.[4] However, those who received chemotherapy had a median survival of thirteen months.
Testicular mesothelioma is the rarest subtype, making survival time estimates impossible. The first documented case was in 1957, and only about 250 cases have been reported since then. Overall prognosis varies but is poor if the cancer has spread to lymph nodes. If surgery is possible, it may be curable.[5]
Median Life Expectancy by Stage
The stage of the cancer is often even more important than primary tumor location in estimating life expectancy. Stage designation describes the extent of the cancer's local, regional, and distant spread in the body.
The earlier the stage, the longer the life expectancy; although, other factors must also be taken into account.[6]
Mesothelioma is typically staged from one to four:
Cell Type and Life Expectancy
Another important factor in determining mesothelioma life expectancy is the cell type, or pathology. There are three main categories of cell type:
Epithelioid
Sarcomatoid
Biphasic, a mixture of epithelioid and sarcomatoid
Sarcomatoid cells are more loosely attached to each other, making it easier for them to spread to other areas of the body. Sarcomatoid mesothelioma metastasizes more rapidly and has a lower life expectancy than the epithelioid type.[3]
Biphasic mesothelioma contains a mixture of epithelioid and sarcomatoid cells. The ratio of these cells will determine how the cancer tends to act. For example, if you have more sarcomatoid cells, then the cancer will spread more aggressively.
Lifestyle Factors
The stage, cell type, and location are most useful in estimating life expectancy. Several individual factors also impact survival time. Some are things the patient can control, like smoking. Others are beyond the patient's control, including their age. Younger patients and non-smokers have a better life expectancy.
Doctors often use something called a performance status to help gauge a patient's overall health. This is an not an evaluation of medical status or age; instead, it looks at how functional and active a person is.
Higher performance status generally means a patient has a longer life expectancy.
For example, a person who is able to perform all of their daily functions independently is considered to have a higher performance status. This includes things such as taking a shower, dressing themselves, and walking around independently.
Patients who spend most of their time in bed and need people to help them with routine functions are has a poor performance status. This factors into what treatment options may be most appropriate for a patient.
Several lifestyle factors affect performance status. Staying active both mentally and physically is beneficial to overall health and may allow a person to receive more aggressive treatment for a better life expectancy.
Maximizing Mesothelioma Life Expectancy
So much of what goes into life expectancy estimates is out of a patient's control. There are always some things you can do to improve this metric:
Seek medical treatment from a qualified mesothelioma specialist. They have access to the latest and most successful treatment options.
Quitting smoking helps extend life expectancy.
Staying as active as possible and eating well also help.
Social and spiritual support to keep up spirits may improve treatment tolerance.
Survival Rates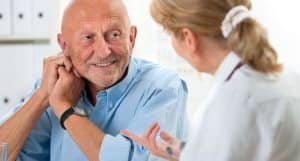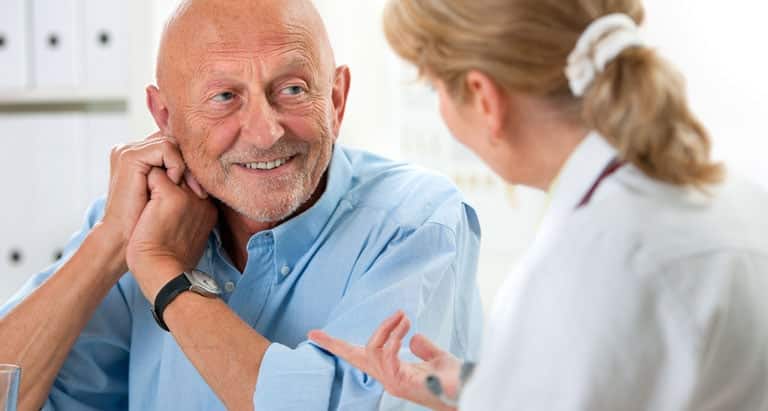 Doctors use a statistic called survival rate as another way to estimate life expectancy. Five-year survival rate is the percentage of patients who live five years or more after receiving a cancer diagnosis.[7]
Five-year survival rate takes into account large populations of cancer patients. For mesothelioma survival rates, only mesothelioma patients are measured. Although these numbers are useful, a prognosis is still only an estimate.
Five-year survival rates for mesothelioma are generally low compared to many other types of cancers. Patients diagnosed with mesothelioma at age forty-five or older have a five-year survival rate of only 20%. For younger patients, the survival rate goes up to 37%.[8]
Treatment and Survival Rate
When looking at average statistics and survival rates, there are clear patterns in how treatment impacts patient survival. Multi-modality treatment, meaning a combination of aggressive surgery, radiation, and chemotherapy, improves survival rates:
Pleural mesothelioma patients who received only chemotherapy have survival rates of 20% after two years and 4% after five years.[8]
Survival rates increased significantly when surgical treatments were added to chemotherapy.
However, in some cases the risks of very aggressive surgeries, like an extrapleural pneumonectomy, reduced survival time.[9]
Patients with peritoneal mesothelioma can extend survival time by combining surgery with heated chemotherapy, a procedure known as HIPEC. Studies have shown that this treatment significantly improves survival rates.[10]
Living with a Difficult Prognosis
Being diagnosed with mesothelioma is difficult and frightening. Receiving a poor prognosis can be shocking, but these steps can help you cope and even improve life expectancy:
Rely on the love and support of family and friends. Let them help you by listening and providing practical assistance, like rides to appointments.
Choose the treatments that are best for you. Aggressive treatments can extend your life, but they may also decrease quality of life.
Include palliative care. Palliative services help relieve symptoms and address emotional and spiritual needs.
Join support groups. Support from others in a similar situation is beneficial and comforting.
As a final step in coming to grips with your prognosis, you may consider starting a lawsuit to seek justice for the illness you are facing. If you were exposed to asbestos, a company can probably be held liable. A lawsuit can give you a sense of justice and closure but can also provide financial assistance for medical care. These funds can also help loved ones after you are gone.
Even without a lawsuit you will be facing difficult legal decisions that you and your family will want to discuss. This includes identifying a legal representative to speak on your behalf for medical and financial decisions if you are not capable of doing so.

Luis Argote-Greene is an internationally recognized thoracic surgeon. He has trained and worked with some of the most prominently known thoracic surgeons in the United States and Mexico, including pioneering mesothelioma surgeon Dr. David Sugarbaker. He is professionally affiliated with University Hospitals (UH). His areas of interest and expertise are mesothelioma, mediastinal tumors, thoracic malignancies, lung cancer, lung transplantation, esophageal cancer, experimental surgery, and lung volume reduction. Dr. Argote-Greene has also done pioneering work with video-assisted thoracoscopic surgery (VATS), as well as robotic assisted minimally invasive surgery. He has taught the procedures to other surgeons both nationally and internationally.