This page has been fact-checked by a Doctor of nursing practice specializing in Oncology and has experience working with mesothelioma patients.
Sources of information are listed at the bottom of the article. We make every attempt to keep our information accurate and up-to-date.
Please Contact Us with any questions or comments.
Mesothelioma awareness is low compared to other cancers because of how rare it is. Awareness continues to grow due to grassroots efforts to educate the public about asbestos and mesothelioma. As with all rare or orphan diseases, mesothelioma awareness is important because it increases funding for research and helps prevent illness.
Mesothelioma and Asbestos
Asbestos exposure is the leading risk factor for mesothelioma. This rare and aggressive cancer affects the mesothelium, a double layer of tissue that surrounds internal organs.
The most common type of this cancer is pleural mesothelioma which affects the tissue around the lungs. Although asbestos use is now restricted, construction, shipbuilding, and other industries used it heavily for decades.
People who spent their careers inhaling asbestos fibers are now at the greatest risk for developing pleural mesothelioma. Once inhaled, asbestos fibers become lodged in tissues and cause damage over time. This tissue damage can lead to illnesses like asbestosis, lung cancer, or mesothelioma.
It wasn't until the 1970s that the connection between asbestos and mesothelioma resulted in regulations on its use. Since then, awareness has grown exponentially.
Now more people know about mesothelioma and the dangers of asbestos; however, there is more work to be done.
Mesothelioma Awareness Day
Assigning a day to a disease is one way to raise awareness. Groups and individuals around the country and around the world use these days to educate the public about a particular disease.
Awareness days are an excellent way to provide information about how a disease develops and how to prevent it. Awareness Days also allow groups to raise increased funds for research. In 2004, the Mesothelioma Applied Research Foundation established Mesothelioma Awareness Day to achieve all of these goals.
The organization holds its Mesothelioma Awareness Day on September 26th every year. The color blue helps identify those who support mesothelioma research and awareness. This national research foundation can offer ideas for local groups to use for their own communities.
Events include community fundraisers, online awareness campaigns, and conferences on mesothelioma research. Mesothelioma Awareness Day has been officially recognized by the U.S. House of Representatives, the U.S. Senate, and numerous local governments and municipalities.
Global Asbestos Awareness Week
The U.S. is not the only country affected by mesothelioma and other asbestos-related diseases. The Asbestos Disease Awareness Organization (ADAO) promotes Global Asbestos Awareness Week the first week of April. In 2016, the theme was "Hear Asbestos. Think Prevention."
The event focused on preventing asbestos exposure and related illnesses. The ADAO is based in the United States but strives to bring awareness of the dangers of asbestos to the entire world.[1]
In 2004, the ADAO used Global Asbestos Awareness Week to get twelve resolutions passed in the U.S. Senate. The ADAO also succeeded in having four official asbestos warnings announced by the U.S. Surgeon General.
These moves helped to spread awareness about asbestos and its dangers. The group also uses the week to spearhead efforts to ban mining, manufacturing, and asbestos use.
Miles for Meso
Another organization supports mesothelioma awareness with a fun run and walk each year. Miles for Meso events take place in Washington, Missouri, Illinois, Ohio, Virginia, and Florida.
Organizers of the event hope to spread the event to other locations in the future. A run like the Miles for Meso event is a popular way to raise both money and awareness while also promoting healthy activity.
Runs are especially great for raising local awareness and present an opportunity for local individuals to get involved in a cause they care about.
International Mesothelioma Interest Group
Organizations focused on mesothelioma awareness are not restricted to activists and individuals. Professionals and academics are also involved in these awareness groups and campaigns. The International Mesothelioma Interest Group consists of physicians, medical specialists, and scientists interested in furthering their understanding of this cancer.
This group also seeks to understand how the disease develops and how to prevent and treat it. The group meets every two years to discuss research and raise awareness among medical professionals and researchers.[2]
Ban Asbestos Canada
Some mesothelioma awareness groups focus on educating the public and influencing policymakers to ban asbestos. There are several Ban Asbestos groups, including Ban Asbestos Canada, which raises awareness about asbestos, where it is used, and how exposure can cause harm.
Ban Asbestos uses awareness and educational campaigns to recruit people and change or push policy toward a total asbestos ban.
All of these groups are increasing awareness of asbestos and the diseases it causes. Mesothelioma awareness helps prevent this cancer in people at risk. It also promotes early detection. Awareness groups also influence public policy and fund research and public education campaigns. Awareness is powerful and can be cultivated by large international groups as well as individuals and local organizations.
Get Your FREE Mesothelioma Packet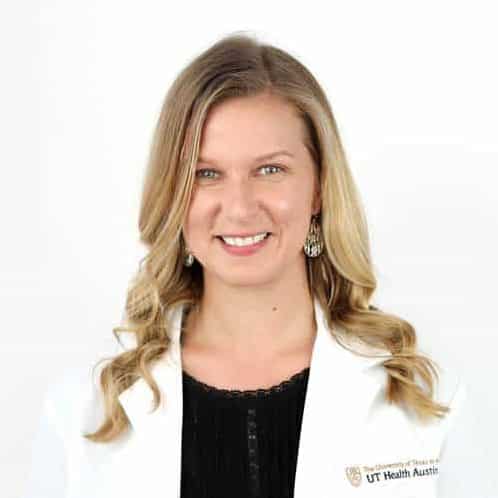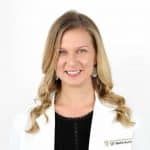 Anne Courtney has a Doctor of Nursing Practice degree and is an Advanced Oncology Certified Nurse Practitioner. She has years of oncology experience working with patients with malignant mesothelioma, as well as other types of cancer. Dr. Courtney currently works at University of Texas LIVESTRONG Cancer Institutes.