How to Survive Mesothelioma
This page has been fact-checked by a Doctor of nursing practice specializing in Oncology and has experience working with mesothelioma patients.
Sources of information are listed at the bottom of the article. We make every attempt to keep our information accurate and up-to-date.
Please Contact Us with any questions or comments.
Mesothelioma, a rare and aggressive cancer caused by asbestos exposure, is usually a terminal diagnosis. Knowing how to survive mesothelioma means using best practices to extend life as much as possible: getting an early diagnosis and undergoing aggressive treatments.[1] Not everyone will survive this cancer, but victims of asbestos exposure can find hope and inspiration in the stories of those who have.
Get a Diagnosis Early
Given the relationship between asbestos exposure and developing mesothelioma, education and screening can help diagnose this cancer at an earlier stage. If you or a loved one has been exposed to asbestos, speak with your medical care team to determine the best steps for screening.[1]
Speak up about any persistent symptoms you may have, especially if doctors have not clearly identified a diagnosis. Symptoms of mesothelioma typically present decades after the exposure. The earlier you receive a diagnosis, the better the chances of survival.[2]
To receive an earlier diagnosis, it is important to be aware of asbestos exposure. Be proactive if you think you may have been exposed to asbestos in the past. Talk to your doctor about regular cancer screenings and watch carefully for symptoms.
Find the Right Medical Team
Mesothelioma is a rare cancer. Not many physicians specialize in it. If you receive a diagnosis of mesothelioma, start searching immediately for a specialist.
A mesothelioma treatment team should include oncologists, surgeons, and radiologists, as well as other types of support staff. For the best outcome, find a cancer treatment center in your area with mesothelioma specialists on staff.
Identify Your Care Team
Learning about your cancer diagnosis can be scary. It can be helpful to identify your support team, such as family members or close friends who may be able to help. Share with them your upcoming doctor's appointments and bring them with you whenever possible.
They can help take notes, ask questions you may have forgotten, and simply be a support person for comfort. Your support team can also help advocate for you to make sure your treatment plan makes sense for you as an individual.
Since mesothelioma is a relatively rare cancer, it is helpful to pick a medical team that has experience understanding and treating mesothelioma. This can help ensure you are being offered the most appropriate treatment for your disease. Advocate for yourself and ask questions; second opinions are also within your rights as a patient.
Start Treatment
Regardless of when the diagnosis is made, it is important to begin treatment as soon as possible. Early treatment helps slow tumor growth, can prevent them from spreading, and can even eliminate tumors entirely in some cases.
More aggressive cancer treatments also give patients better chances of survival. For instance, patients with pleural mesothelioma may choose to have an extrapleural pneumonectomy.
This specialized surgery removes an entire lung as well as the pleura surrounding it and any other cancerous tissue.[3] Not everyone is eligible for such an aggressive treatment. Speak with your doctors about the most appropriate plan based on your specific type of mesothelioma.
Ask About HIPEC
If your diagnosis is peritoneal mesothelioma, your odds of survival are greater than if you were diagnosed with the pleural form of the cancer. One reason is the treatment option HIPEC, heated intraperitoneal chemotherapy. This procedure increased survival rates for many patients.
HIPEC is usually preceded by surgery to remove as much of the cancerous tissue as possible. Then a solution of chemotherapy drugs is heated and circulated through the abdominal cavity.
The area is essentially bathed in drugs, creating a more targeted treatment than traditional chemotherapy.[4] If you were diagnosed with peritoneal mesothelioma, ask your doctors if HIPEC is an option.
Join a Clinical Trial
Medical researchers set up clinical trials to test the safety and efficacy of new therapies, treatments, and medications. There are usually several trials being conducted at any given time requiring participants with mesothelioma.
All forms of cancer treatments must pass through the clinical trial process at some point before they can be approved for all patients. You may consider joining a clinical trial at any point after your diagnosis, and your doctors can help guide you to determine when is most appropriate.[5]
Clinical trials have strict rules and regulations to keep patients safe. The trial coordinators are required to inform you of all known potential side effects and potential risks of enrolling in the study. You may also stop your participation in the trial at any given time.
Stay Healthy and Active
It is not unusual for those with mesothelioma to have other chronic health conditions. It's best to keep those all conditions well managed. Here are some other things you can do to stay as healthy as possible as you fight cancer:
If you are smoking, quit smoking as soon as possible. Ask your care team for resources if you need help.
For other conditions like diabetes, COPD, or heart disease, stay on top of these and make sure you take all prescribed medications and follow medical advice. This will help decrease complications as you receive treatments.
Work with a nutritionist to develop a healthy eating plan.
Stay active and try to maintain a healthy weight. Learn healthy and productive ways to manage negative emotions and stress.
All of these steps will increase your chances of successful treatment and possible survival.[6]
Look for Other Types of Support
Emotional support is important too. Facing mesothelioma is scary and difficult, even with a loving family on your side. Find outside support from other people living with cancer. This can help you cope emotionally while going through physically-draining treatment.
Other important types of support include government and charity organizations that provide financial assistance or home health equipment. A good lawyer can also support you in getting compensation for negligent asbestos exposure.
A Survivor's Story
While mesothelioma is difficult to beat, there are survivors living years and even decades after a diagnosis. Their stories are inspiring to those battling cancer and can help individuals learn strategies for longer survival.
Katherine Keys is a mesothelioma success story. Katherine was diagnosed with mesothelioma more than twelve years ago. At age forty-nine, she was diagnosed with pleural mesothelioma.
After experiencing uncomfortable symptoms, Katherine went to the emergency room, assuming she had a bad case of the flu. Though doctors prescribed medication, Katherine's health did not improve. She returned for more tests which discovered this devastating cancer.
Katherine's diagnosis was stage I pleural mesothelioma. Stage I indicates the cancer had not spread far. She had hope, with aggressive treatment, of significantly extending her life expectancy. Katherine chose to undergo a risky and aggressive surgical procedure known as extrapleural pneumonectomy.
The surgery completely removed one lung along with the pleural tissue surrounding it. She knew her activity would be limited with only a single lung, and there were risks; however, Katherine didn't hesitate to take this bold step. Following successful surgery, she received radiation therapy to clean up any remaining cancer cells.
Follow-ups showed Katherine's cancer was gone. Her medical team had cured her mesothelioma, which is a rare accomplishment. Receiving an early diagnosis and an aggressive treatment were two important factors that helped her beat this terrible cancer. Katherine remains cancer-free more than a decade later.
Mesothelioma continues to have a poor prognosis, but things are changing. With advances in treatment and diagnosis, patients are living longer or even beating their cancer altogether. For the best odds, be sure to get an early diagnosis and begin treatment as soon as possible. You can also improve your odds of success by choosing aggressive treatments and participating in appropriate clinical trials.
Get Your FREE Mesothelioma Packet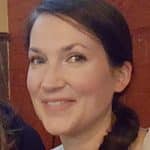 Mary Ellen Ellis has been the head writer for Mesothelioma.net since 2016. With hundreds of mesothelioma and asbestos articles to her credit, she is one of the most experienced writers on these topics. Her degrees and background in science and education help her explain complicated medical topics for a wider audience. Mary Ellen takes pride in providing her readers with the critical information they need following a diagnosis of an asbestos-related illness.
Get Your FREE Mesothelioma Packet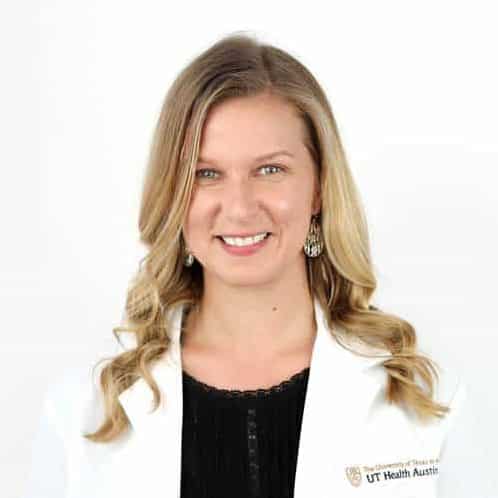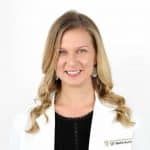 Anne Courtney has a Doctor of Nursing Practice degree and is an Advanced Oncology Certified Nurse Practitioner. She has years of oncology experience working with patients with malignant mesothelioma, as well as other types of cancer. Dr. Courtney currently works at University of Texas LIVESTRONG Cancer Institutes.