Alabama Mesothelioma Lawyer
This article has been fact checked by an experienced mesothelioma attorney. Sources of information are listed at the bottom of the article.
We make every attempt to keep our information accurate and up-to-date.
Please Contact Us with any questions or comments.
Alabama ranks 19th for the number of deaths related to asbestos out of all fifty states.[1] For a long time in Alabama's history, the state relied mainly on agriculture, but from the 1940s, the economy industrialized, leading to asbestos exposure in many workers.[2] If you were exposed to asbestos and became ill as a result, find an Alabama mesothelioma lawyer to help you seek justice.
Get Financial Help Now
Get Help from the Top Mesothelioma Law Firms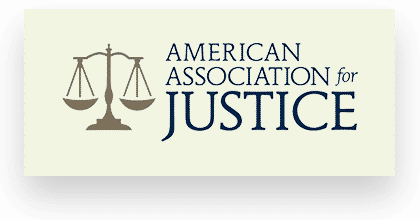 Free Consultation
Brochures from Top Law Firms
Testimonials
Attorney Lawrence Holcomb – Leading Alabama Mesothelioma Lawyer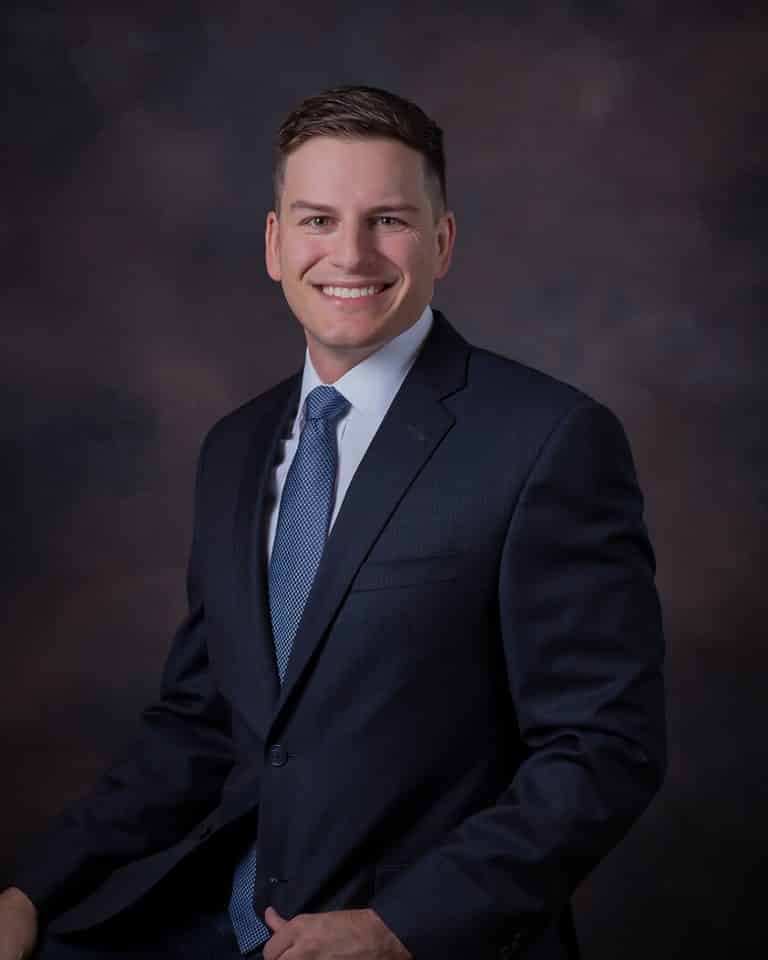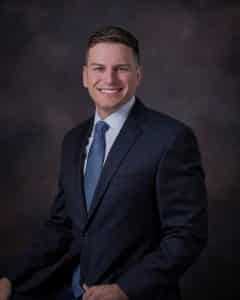 Lawrence Holcomb's dedication to protecting the rights of mesothelioma victims has deep roots. He first learned of the dangers of asbestos as a young man when his family founded a company specializing in the safe removal of carcinogenic material. After years of working as a licensed asbestos abatement supervisor, a licensed RRP (Renovation, Repair, and Painting) instructor, and a NIOSH 582 microscopist, he pursued his law degree to use his extensive expertise to help those harmed by the toxic material. Today, he helps people diagnosed with mesothelioma, asbestosis, and other asbestos-related diseases. He also helps maximize the compensation victims receive from those responsible for their asbestos exposure.[3]

BAR ADMISSIONS
Alabama
U.S. District Court Southern District of Alabama
U.S. District Court Middle District of Alabama
U.S. District Court Northern District of Alabama
EDUCATION
Cumberland School of Law, Juris Doctor
University of Alabama, B.S.
PROFESSIONAL ASSOCIATIONS & MEMBERSHIPS
American Bar Association
Alabama State Bar Association
Birmingham Bar Association
Alabama Office Location:
Mobile Mesothelioma Law Office
11 N. Water Street, 10th Floor
Mobile, AL 36602
Phone: (251) 237-8340
Where Could I Have Been Exposed to Asbestos in Alabama?
There are many locations in the state in which asbestos is known to have been present. Asbestos was often used in older homes and construction sites, any industrial site, and any workplace within a shipyard or on a ship, even automotive workplaces.
Any of these could have put workers at risk of asbestos exposure. Several locations have been identified that exposed workers. These workplaces caused many illnesses and eventually were targeted in lawsuits brought by workers to seek compensation:
McClellan U.S. Army base
Maxwell Air Force Base, Montgomery
Rucker U.S. Army Aviation Base
S. Army Depot, Anniston
Redstone Army Arsenal, Huntsville
Gulf States Steel Mill, Gadsden
Steiner Shipyard, Bayou La Batre
Alabama Dry Dock and Shipbuilding, Mobile
Gulf Shipbuilding, Chickasaw
Hunt Refining Company, Tuscaloosa
Republic Steel Corporation, Alabama, City
S. Pipe and Foundry Co., Birmingham
Watermans Shipyard, Mobile
International Paper, Selma and Mobile
How Alabama Industries Used Asbestos
For many years, Alabama relied almost entirely on agriculture. As the U.S. entered World War II, though, the state became an important location for manufacturing materials and shipbuilding for the U.S. Navy.[4]
After the war, the industrializing boom kept growing in the state, and oil refineries, shipyards, and factories making all kinds of materials continued to operate in the state.
During this time, asbestos was in heavy use in all kinds of industries in the U.S., thanks to its ability to resist fire, heat, electricity, and most chemicals, as well as being lightweight. Asbestos was useful in many different applications. Asbestos was used as insulation in refineries and factories, as fireproofing in ships, and even in cars and airplanes.
Many workers in Alabama were at increased risk of being exposed to asbestos as industrialization grew. Pipefitters, sailors and other military workers, shipyard workers, electricians, plumbers, firefighters faced high risks of exposure.
Even the people who did not perform these jobs, but worked in the same industrial settings, were all at risk of asbestos exposure and developing mesothelioma or other illnesses.
Mobile and Asbestos in Shipyards
One of the most significant sources of asbestos exposure in Alabama is the shipping industry. Mobile is the principal port and is situated on the Gulf of Mexico. It's of the biggest and most important ports in the U.S.
Beginning with World War I, Mobile became a crucial port for building ships for the military. This activity continued during and after World War II as it became an important industrial port.[4]
Ships have been a significant source of asbestos exposure over the years because the mineral was used so extensively in nearly all of a ship's materials and parts. Asbestos was particularly well suited for vessels because it is light in weight and because it resists fire.
Materials used on ships need to add minimal weight, and preventing fires is essential for crew safety and the integrity of a vessel.[5] Both private shipbuilding and repair companies and military installations in Mobile put workers at risk. They were heavily involved in the use of asbestos and represent a major source of asbestos exposure for the state of Alabama.
Alabama Asbestos and Mesothelioma Deaths
The Environmental Working Group has ranked Alabama 19th out of all fifty states for the number of fatalities related to asbestos. As many as 3,845 people in the state died between 1999 and 2017 because of an asbestos illness.[6]
Statistics collected for the 2000s have shown that the number of fatalities related to asbestos in Alabama is not going down. The number of deaths may be reaching a peak. Still, because mesothelioma is an illness with a long latency period, more people are expected to be diagnosed before that number is reached.
What Are Alabama's Asbestos Laws?
If you lived and worked in the state and need an Alabama mesothelioma lawyer, it is important to act quickly. Alabama laws regarding the statute of limitations for asbestos cases are complicated, with definite time limitations.
The state's statute of limitations indicates that a plaintiff must file a lawsuit within two years of experiencing signs of manifest injury.[7] The law is problematic because the symptoms of mesothelioma are not necessarily troubling until they have become severe.
They can be mistaken for symptoms of another illness, so a diagnosis of an asbestos-related disease can easily be delayed two years or more. An Alabama mesothelioma lawyer may use the strategy of getting a case tried out of state to get around this problem.
Current regulations on asbestos use and workplace practices are in line with federal regulations to help keep workers safe. For instance, Alabama requires that before any asbestos is removed from an old building, a form must be sent to the state to describe what kind of asbestos it is and how it will be removed. Anyone removing the asbestos must also be certified by the state.
Working with an Alabama Mesothelioma Lawyer
In spite of changes made over the years to help protect people from asbestos, the material has not been banned. It's still in use in some applications and still has the potential to cause harm. If you became sick because of asbestos in Alabama, a lawyer experienced with the state's asbestos laws could help you file a lawsuit.
The right asbestos attorney will take all the necessary steps to get you the compensation you deserve. This professional can navigate the legal system for you, make sure you submit within the statute of limitations, and help you make your argument while also ensuring you get the medical care you need.
Get Your FREE Mesothelioma Packet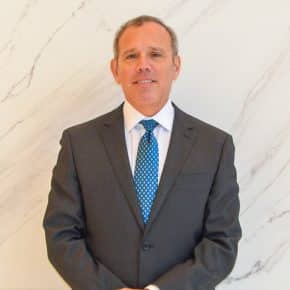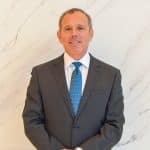 Rod De Llano was born and raised in Laredo, Texas. He graduated from Princeton University with a B.A. in Economics, and earned a law degree from the University of Texas. After working for an international law firm for several years, Rod formed a law firm dedicated to representing persons injured by exposure to asbestos products. For over 20 years, Rod has fought for persons diagnosed with asbestos-related diseases such as mesothelioma, lung cancer, and asbestosis. His clients have recovered over $1 billion over the years.