Rheumatrex (methotrexate)
This page has been fact checked by a Doctor of Pharmacy who specializes in Oncology. Sources of information are listed at the bottom of the article.
We make every attempt to keep our information accurate and up-to-date.
Please Contact Us with any questions or comments.
Rheumatrex (methotrexate) suppresses the immune system and is often used to treat autoimmune disorders. It shows promise as a chemotherapeutic agent for mesothelioma. More research is needed to determine how effective methotrexate may be for mesothelioma treatment and if it is safe to put patients at risk for more infections.
What Is Methotrexate?
Methotrexate is a drug with dual functions. It suppresses the immune system and treats autoimmune disorders like rheumatoid arthritis, in which the immune system mistakenly attacks the joints.
Methotrexate is also a chemotherapeutic drug and can slow the growth of cancer cells and tumors.[1]
FDA Approval for Methotrexate
First approved by the U.S. Food and Drug Administration (FDA) in 1953, methotrexate has been tested and used for many indications. The FDA approved methotrexate to treat:[2]
Acute lymphoblastic leukemia
Non-Hodgkin lymphoma
Mycosis fungoides
Rheumatoid arthritis
Polyarticular juvenile idiopathic arthritis
Psoriasis
While it may not be approved for additional uses, doctors may sometimes prescribe methotrexate for off-label uses:[1]
Crohn's disease
Multiple sclerosis
Other autoimmune disorders and cancers
Is Methotrexate a Steroid?
Methotrexate is not a steroid, but it is a steroid-sparing drug. This means that it suppresses the immune system, which allows steroids to work better. This in turn allows a patient who needs steroids to take lower doses.
Methotrexate and Mesothelioma
Treating mesothelioma is one potential off-label use for methotrexate. It has been tested in patients with mesothelioma and has so far been proven effective. Still, more research is needed to ensure effectiveness and safety.[3]
How Does Methotrexate Work?
Methotrexate is an antimetabolite, which means that it inhibits the action of an enzyme by binding to that enzyme more effectively than the substance that normally binds to it — in this case, folic acid.
This antifolate action interrupts a reaction or chemical pathway in a cell and disrupts normal growth there. Methotrexate prevents DNA from being made in cancer cells, which stops cells from dividing and creating new cells, slowing the growth of a tumor.
What Are the Potential Side Effects of Methotrexate?
The most common side effects reported by patients treated with methotrexate are:[1]
Ulcerative stomatitis
Reduced white blood cell count
Abdominal upset
Nausea
Fatigue and malaise
Fever
Chills
Dizziness
Increased risk of infection
These symptoms are not serious or life-threatening, but other potential side effects can be more serious health concerns for patients:[1]
Liver toxicity
Hepatitis
Increased liver enzymes
Liver failure
Low blood pressure
Pericarditis or pericardial effusion
Anemia
Anorexia
Gastrointestinal ulcers
Blurred vision
Blindness
Speech impairment
Mood changes
Severe infections
Kidney damage, or failure
Skin damage
Stress fractures
Respiratory fibrosis
Respiratory failure
Chronic interstitial obstructive pulmonary disease
With so many potential side effects, although they are not commonly seen, doctors must carefully weigh the benefits of methotrexate with the many risks.
Severe Complications of Methotrexate
The FDA warns that methotrexate should only be used to treat severe conditions, like cancer, and those not responding to other drugs.[1] This is because it can potentially cause severe and serious complications.
Severe Infections
Methotrexate may suppress white blood cell production in the bone marrow. Suppressing these immune system cells could lead to serious and life-threatening infections. Patients must be monitored carefully for white blood cell count and infections while on methotrexate.
Does Methotrexate Cause Malignancy?
Secondary cancer occurs when a cancer treatment causes an additional type of cancer. Methotrexate may cause secondary cancers.
Neurotoxicity
Methotrexate can be neurotoxic, meaning it can interfere with, damage, or kill nerve cells. Symptoms include weak or numb limbs, memory loss, vision loss, headaches, and cognitive dysfunction.
Organ Damage and Death
Methotrexate can be damaging to numerous organs, so patients with existing organ damage might not be good candidates for it. Methotrexate can harm the kidneys, liver, lungs, gastrointestinal tract, skin, and bone marrow. It can even cause death in some cases.
Who Should Not Use Methotrexate?
Because there are serious potential side effects and complications associated with it, the use of methotrexate is limited. Your medical team can discuss whether or not you are eligible for this treatment. In general, it is only used for people with severe illness that has not responded to other treatments.
According to the FDA, methotrexate should never be used in women who are pregnant. Women who could become pregnant while on methotrexate should use contraceptives.
Can Methotrexate Treat Mesothelioma?
Despite the risks, methotrexate can help some patients. The risks may be acceptable for patients with life-threatening diseases and difficult to treat, like mesothelioma. Clinical trials and case studies that include mesothelioma patients show methotrexate may be a useful treatment.
Mesothelioma and Rheumatoid Arthritis
One man with rheumatoid arthritis was also diagnosed with mesothelioma. The patient decided against traditional chemotherapy after his surgery but remained on oral methotrexate (similar to the first-line treatment medication pemetrexed). The patient's cancer didn't worsen for many years, leading his medical team to believe that perhaps the methotrexate was helpful.[4]
Methotrexate and Vinblastine
In a study with seventeen mesothelioma patients, methotrexate and vinblastine were given, with some patients also receiving cisplatin or carboplatin. These patients were not candidates for surgery, so chemotherapy was their only option.
Nine of the patients responded well to the treatment, and two achieved complete remission. The average survival time was fourteen months; results were better than those seen with standard treatments.[5]
Methotrexate and Gemcitabine
In another study, twenty-one patients with mesothelioma received methotrexate in combination with gemcitabine. Nearly 40% of the patients showed a partial response to the treatment, while nearly half experienced stable disease, meaning the tumor did not grow any larger. Only three patients failed to respond to the treatment.
The median survival time for these patients was nineteen months, much longer than is typical for similar patients. The researchers suggest that the combination of gemcitabine and methotrexate should be considered an effective treatment and potentially as an alternative to using a platinum-based drug to which some patients respond poorly.[3]
Transarterial Chemoperfusion
A recent clinical trial, which is still recruiting patients, is testing a novel therapy for pleural mesothelioma. Transarterial chemoperfusion involves injecting the chemotherapy drugs directly into the artery that feeds pleural tissue. The combination includes methotrexate with cisplatin and gemcitabine. The therapy shows promise in improving quality of life for patients.[6]
Methotrexate comes with some serious and concerning possible side effects; however, many patients respond well to the treatment, and doctors can often manage side effects through careful monitoring.
For patients with mesothelioma, treatment options are limited, so even with the possible side effects and all the risks, trying methotrexate with a combination of other drugs could be a reasonable option. These small studies have shown that it could extend patients' lives, but more studies should continue with larger groups to determine how serious the risks really are.
Get Your FREE Mesothelioma Packet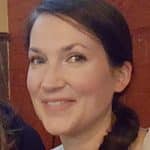 Mary Ellen Ellis has been the head writer for Mesothelioma.net since 2016. With hundreds of mesothelioma and asbestos articles to her credit, she is one of the most experienced writers on these topics. Her degrees and background in science and education help her explain complicated medical topics for a wider audience. Mary Ellen takes pride in providing her readers with the critical information they need following a diagnosis of an asbestos-related illness.
Get Your FREE Mesothelioma Packet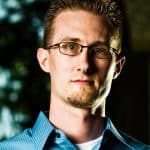 Kyle J. Becker, PharmD is certified by the Board of Pharmacy Specialties in Oncology Pharmacy. Dr. Becker earned his pharmacy degree from Shenandoah University and he currently serves as an oncology pharmacist at Parkview Cancer Institute.