This page has been fact-checked by a Doctor of nursing practice specializing in Oncology and has experience working with mesothelioma patients.
Sources of information are listed at the bottom of the article. We make every attempt to keep our information accurate and up-to-date.
Please Contact Us with any questions or comments.
Mesothelioma caregivers may be family members or professional healthcare workers, who provide valuable services for people who are ill. The duties often fall to children or spouses with other people providing support. Caregivers work hard and often need their own support.
What Is a Caregiver?
A mesothelioma caregiver assists someone with cancer who cannot fully care for himself. Caregivers are one part of a complete cancer care team. They usually provide basic daily care, such as helping the patient bathe and take the right medications but their duties might be even more involved.
A caregiver may also help make decisions about care and treatment. As a part of the whole team, caregivers must also communicate with doctors and other medical professionals about the patient's symptoms, treatment reactions, and other issues.[1]
How Do You Care for Someone with Mesothelioma?
The role of a caregiver is varied. It can be different in every situation, so there is no single way to do it correctly.
Before Deciding to Become a Cancer Caregiver
In general, if you find yourself in a caregiver position, there are several things to consider:
You may or may not enjoy the role. Some people find satisfaction and rewards in caring for someone, especially a loved one. It isn't for everyone. You might find it a burden or an added stress in your life. This is especially likely if you feel pressured into the job.
Define your role and adjust as needed. There is no single model for a family caregiver. Decide what you can do. This might mean coming in an hour per day to clean or cook or spending every day with your loved one. If what you take on is too much, consider options to reduce your role.
You can't do it all. No single person can provide all the care a mesothelioma patient needs. You will need a team around you, which might include a professional caregiver or other family members.
You will need support and self-care. Whether you find caregiving rewarding or not, and even if you do it willingly, it is a tough job. You will be tired and emotionally drained. Caregivers need support, good self-care, and time off from their duties.
What Mesothelioma Caregivers Do
The role of a caregiver is crucial and also varied. The primary function is to provide care and assistance to the sick patient in whatever form that takes.
Typically, necessary care will change daily and could range from normal day-to-day activities to helping manage symptoms. A caregiver may clean the house, shop, cook, do laundry, or pay bills.
The caregiver might also perform these duties and functions:
Track and administer medications
Communicate with doctors
Coordinate appointments
Track medical bills
Help the patient with personal hygiene
Provide emotional support to the patient and the family
Can Family Members Get Mesothelioma?
Like other kinds of cancer, mesothelioma is not contagious. You cannot get it from working with a patient or helping a family member. They likely developed mesothelioma from being exposed to asbestos decades ago.
When the Mesothelioma Caregiver is Family
For many people struggling with an illness, the primary caregivers are family members and friends. There may be one primary caregiver, such as a spouse or adult child, or there may be many hands caring for an ailing loved one.
Many people rely on family for caregiving for a variety of reasons:
It may feel more comfortable to have loved ones providing basic care.
The caregivers themselves may choose to assist because of a sense of duty and love.
Sometimes, financial concerns make hiring a professional caregiver impossible.
It allows the family opportunity to spend valuable time together. This can be very important when a patient has a limited life expectancy.
Having care provided by strangers, no matter how qualified, can also make some patients feel uncomfortable, there are also downsides to having family caregivers:
Most often, family members are not trained professionals.
Family members may feel anxious or stressed about their changing role.
Few family members truly understand the crushing workload of caring for a loved one with a progressive illness.
Stress and busy schedules can lead to resentment and tension among family members, even ones who love each other dearly.
This additional stress can also impact the health of family caregivers who neglect their own basic needs to help the sick person.
Hiring Professional Cancer Caregivers
While most mesothelioma patients rely on family members as primary caregivers, some hire professionals. A professional caregiver is usually paid for out of pocket by the family.
This could be a home health aide or someone who helps with basic tasks such as bathing, dressing, or helping around the house. For more medically complex assistance, a patient may need a nurse.
Depending on the situation, you may be able to get some coverage from your insurance company to hire a professional. This type of coverage is usually a few times a week for a few hours – not 24/7 care.[2]
Professional caregivers have specific duties outlined, and their roles may be less involved than those of family caregivers. For example, a professional caregiver may not be involved in treatment decisions. However, they do communicate with family members and doctors to notify them of changes or concerns.
How Does Cancer Affect Caregivers? When Caregivers Need Support
Caregivers take on a very important role in the care of a mesothelioma patient. They do a lot of physical, mental, and emotional work, which can take a toll. Caregivers often suffer from isolation, depression, anxiety, and fatigue.[1] Before burning out, caregivers should take time to care for themselves in important ways:
Accept Help. When family members can split the job of patient care, the burden on each is less. It even helps when another family member can step in to help with cleaning or grocery shopping. These small jobs pile up, and help can make a big difference to the caregiver.
Join a Support Group. Caregivers with few other family members or friends can turn to support groups for help. In these groups, caregivers can commiserate, share stories, and provide emotional support.
Make Time for Self Care. You cannot care for a loved one if you don't care for yourself. Make time to eat well, get exercise, sleep enough, and do things you enjoy for relaxation and stress relief.
Take Time Off. Although taking time for personal care can feel like abandoning the patient, a caregiver cannot give their best if they are emotionally drained and physically exhausted. Respite care is a service that provides temporary care for the patient while the caregiver gets a break. Contact organizations like Family Caregiver Alliance for more information and assistance.
Manage Your Grief. While caring for someone with mesothelioma, you are preparing to lose a loved one. The grieving will likely begin immediately. Support groups can help with this, but consider working with a therapist to help manage your own mental help throughout this process.
Financial Assistance for In-Home Care
Even when a mesothelioma patient relies on a family caregiver, professional help is often necessary. A paid caregiver may be needed for advanced medical care or to provide much-needed breaks for family members.
Not everyone can easily afford this type of care, but there are avenues for assistance. Medicare and Medicaid may be options for some.[3] Veterans can check with the VA to see if they are eligible for home care services.
Mesothelioma caregivers, whether paid or unpaid, do an important job caring for vulnerable patients. They must be compassionate, caring, and prepared to help in whatever way necessary. This job is essential, but it is rarely easy. Caregivers also need breaks, support, and help from others to do the best job possible.
Get Your FREE Mesothelioma Packet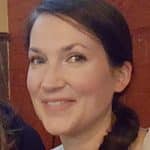 Mary Ellen Ellis has been the head writer for Mesothelioma.net since 2016. With hundreds of mesothelioma and asbestos articles to her credit, she is one of the most experienced writers on these topics. Her degrees and background in science and education help her explain complicated medical topics for a wider audience. Mary Ellen takes pride in providing her readers with the critical information they need following a diagnosis of an asbestos-related illness.
Get Your FREE Mesothelioma Packet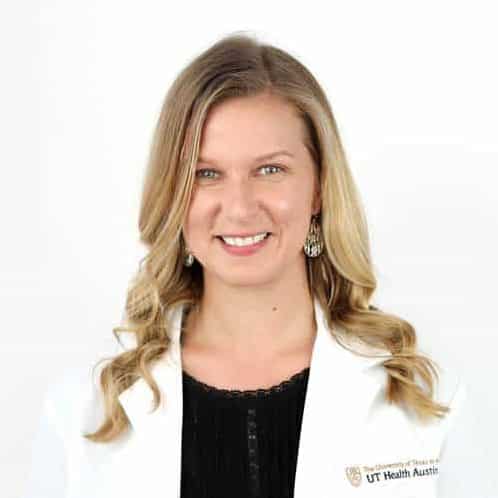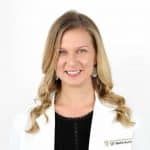 Anne Courtney has a Doctor of Nursing Practice degree and is an Advanced Oncology Certified Nurse Practitioner. She has years of oncology experience working with patients with malignant mesothelioma, as well as other types of cancer. Dr. Courtney currently works at University of Texas LIVESTRONG Cancer Institutes.