Asbestos and Mesothelioma in the United Kingdom
This page has been fact checked by an experienced mesothelioma Patient Advocate. Sources of information are listed at the bottom of the article.
We make every attempt to keep our information accurate and up-to-date.
Please Contact Us with any questions or comments.
Asbestos and mesothelioma in the United Kingdom have been even bigger problems for workers than in the United States.[1] Many major manufacturers in the country, including big names like Turner & Newall, contributed to high rates of asbestos-related illnesses. At the same time, laws protecting workers did not exist until the 1980s.[2] Laws are now in place, and lawsuits have helped those affected get the financial help they need.
Facts about Asbestos in the UK
The U.S. began regulating asbestos use and banning certain products containing this potentially dangerous mineral in the 1970s; however, the UK did not begin regulating asbestos for almost another decade. The result is some of the highest mesothelioma rates in the world. Here are some other facts about asbestos and related illnesses in the UK:[3]
Every week in the UK, an average of twenty trade workers die because of asbestos-related illness.
Any building constructed before the year 2000 may contain asbestos.
Millions of homes and other buildings currently are known to have asbestos in them.
Nearly every person working in a trade in the UK has been in contact with asbestos in the workplace.
Mesothelioma deaths have finally reached a peak and begun to level out with approximately 2,500 deaths per year since 2015.
The number of mesothelioma deaths is not expected to start declining until 2020 or later.
The number of women diagnosed with mesothelioma continues to increase every year; however, men are still more likely to be affected.
Where Was Asbestos Used in the UK?
Asbestos was heavily used throughout the UK in various industries due to its low weight, flexibility, and ability to insulate and resist heat and fire. Certain areas in the UK saw particularly heavy use, including:
Glasgow
Newcastle-upon-Tyne
Portsmouth
North and South Tyneside
Barrow-in-Furness
Plymouth
Southampton
Eastleigh
Sunderland
Some examples of the industries that used asbestos include factories of all types, chemical plants, oil refineries, power plants, construction, and shipbuilding.[4]
Several large companies, including Turner & Newall and Johns Manville, were responsible for creating many of the country's products that contained asbestos. Examples of products made and used in the UK with asbestos are:
Insulation
Cement sheets
Asbestos cloth
Fireproofing materials
Siding
Roofing shingles
Flooring tiles
Wallboard
Clutches and brakes in cars
Ovens, stoves, and other kitchen appliances
Furnaces and wood-burning stoves
Many materials that went into ships
Who Was at Risk of Asbestos Exposure?
Before the 1980s, nearly every type of trade in the UK put workers at risk of being exposed to asbestos; however, some were more at risk than others, including workers in shipbuilding and ship repair. As in the U.S., asbestos was heavily used throughout both civilian and military ships in boilers, insulation, fireproofing, protective gear, and more.
Other types of UK workers who were and still are at increased risk include construction workers, carpenters, plasterers, roofers, demolition workers, HVAC repairers and installers, and painters.
Maintenance workers, teachers, pipefitters, plumbers, electricians, joiners, and boilermakers also experienced an increased risk of asbestos exposure.[4]
Because so many buildings in the UK contain asbestos, it is not just workers who may be exposed. Anyone who works in an older building or lives in a home built before 2000 could be exposed to asbestos. Exposure risks increase when repair, maintenance, and renovation work is being done on one of these buildings.[3]
UK Asbestos Regulations and Laws
Early UK laws relating to asbestos did not ban or limit use but did aim to protect workers. In 1969, the Asbestos Regulations were designed to control asbestos exposure on job sites.[5]
Unfortunately, many of these laws had only limited impact. The law was changed in 1993 and 2002 to require companies to use safer substitutes for asbestos where available and that workplaces identify where asbestos is located.
The first laws regulating and limiting asbestos in the UK were not written until the mid-1980s:
The first law, in 1985, banned the use and the import of blue and brown asbestos.
In 1992, most white asbestos was banned, and in 1999 all white, or chrysotile, asbestos was banned.
In the 1990s, a new law stated that asbestos insulation work had to be done by licensed and trained asbestos professionals.
In 2006, the Control of Asbestos Regulations Act was passed.[6] This law combined all previous regulations into one, placing an effective ban on the import and use of asbestos. Existing asbestos can remain in place if it is undisturbed, but no new uses of asbestos are allowed, thanks to this law.
In 2012 the Control of Asbestos Regulations 2012 went into effect and updated earlier regulations related to asbestos based on criticisms from the European Commission that the UK was not implementing all necessary safety rules. It included the requirement that non-licensed asbestos work must include a notification, record keeping, and medical surveillance by a doctor.[7]
Asbestos and Mesothelioma Compensation and Lawsuits
Workers and others affected by asbestos in the UK have had to fight for justice and compensation. Civil lawsuits brought by victims and families are sometimes successful, but many victims struggle to make their case.
The latency period for mesothelioma is decades-long, and once symptoms of illness begin to present, remembering details of workplace exposure is challenging. It is also hard to trace an insurer from so long ago.
In 2012, the government tried to compensate victims by establishing a new payment scheme. Insurers contribute to a pool of money, and victims can draw from that.
The only issue is that the payments are usually only 80% of what the victim would get if they had gone through a civil lawsuit. In 2014, the compensation amount increased from £115,000 to £123,000.[8]
There have been several successful lawsuits for those victims who chose to go through the courts to get compensation. In one notable and large recent case, more than 6,000 families fought four large insurance companies trying to minimize asbestos compensation. The families won, and the companies may have to pay as much as £600 million.[9]
Mesothelioma Treatment Centers in the UK
Due to the relatively large number of mesothelioma diagnoses in the UK, there are several places patients can receive specialty care.
One of the most reputable cancer treatments in the country is the Royal Marsden Hospital. This hospital has facilities in Surrey and London. Royal Marsden is one of the oldest cancer hospitals in the world, offering specialty and multi-disciplinary care for mesothelioma patients.
Other locations victims can receive specialty care include:
The London Lung Cancer Center at London Bridge Hospital
London Chest Hospital
Christie Hospital in Manchester
Glenfield Hospital in Leicester
Papworth Hospital in Cambridge
St. Bartholomew's and Guy's Hospital, both in London
Workers and residents in the United Kingdom have been victims of asbestos exposure. For UK citizens, however, the laws designed to protect and compensate came several years later. Victims of asbestos exposure in the UK now face serious illness, and there is an increased need for specialty care and compensation. Because many UK citizens are still at risk of exposure, they need to know where asbestos is and how to stay protected from exposure.
Get Your FREE Mesothelioma Packet
Page Edited by Patient Advocate Dave Foster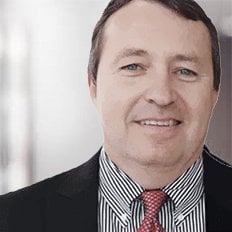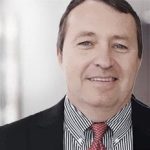 Dave has been a mesothelioma Patient Advocate for over 10 years. He consistently attends all major national and international mesothelioma meetings. In doing so, he is able to stay on top of the latest treatments, clinical trials, and research results. He also personally meets with mesothelioma patients and their families and connects them with the best medical specialists and legal representatives available.