This page has been fact checked by an experienced mesothelioma Patient Advocate. Sources of information are listed at the bottom of the article.
We make every attempt to keep our information accurate and up-to-date.
Free Mesothelioma Packet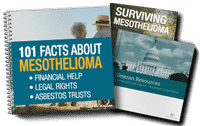 New treatment options
Learn from survivors
Veterans benefits & claims
File for your share of $30 billion in trust funds
Please Contact Us with any questions or comments.
At one time, Turner & Newall was the largest company making products with asbestos and also mined the mineral. Ultimately Turner & Newall was liable in thousands of cases of asbestos illness lawsuits. The company, then a subsidiary of Federal Mogul, went into bankruptcy in 2001.
Company History
The history of Turner & Newall dates back to 1871 when it was founded as a company called Turner Brothers in Rochdale in the United Kingdom. Founders Samuel, Robert, and John Turner were brothers and they manufactured packaging made out of cotton cloth. The company was one of the earliest in the world to start using asbestos in its manufacturing, adding the mineral to its cotton fabrics in 1879. At this time the company name changed to Turner Brothers Asbestos Company, reflecting a time when asbestos was not yet known to cause harm.
Free Mesothelioma Packet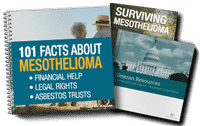 New treatment options
Learn from survivors
Veterans benefits & claims
File for your share of $30 billion in trust funds
The asbestos fabric the company made in its early years was just the beginning of decades of using asbestos and making a wide range of products with it. In the early 1900s the company began making asbestos cement in a newly opened factory. At the time, the asbestos cement sheet was one of its biggest products. By the 1920s the company began merging with other companies and acquiring even more. Merging with Newalls Insulation Company and Washington Chemical Company it became Turner & Newall in 1920. Later the company would acquire more asbestos related companies including Bells' United Asbestos Companies, which would provide Turner & Newall with its own asbestos mines.[1]
In 1959, Turner & Newall experienced its first asbestos-related catastrophe when it was forced to close a factory in Armley, near Leeds in the UK. About 1,000 homes in the area had become contaminated with asbestos dust, putting thousands of people at risk of getting sick. A peak in cancer deaths in the area have been blamed on Turner & Newall's factory.[2]
In 1949 Turner & Newall moved its headquarters to the large city of Manchester, and after World War II it began making automotive parts, including gaskets that were made with asbestos. The company also began expanding around the world with factories and distribution, as well as with asbestos mines in Africa and Canada.
In 1998 Turner & Newall was bought by Federal Mogul, a large, Michigan-based company. Federal Mogul took on liability for the decades of asbestos use that caused so many people to get sick. Overwhelmed by the cases and the costs, the company put Turner & Newall into bankruptcy. Turner & Newall never recovered and is now defunct; although, there is an asbestos trust providing compensation for victims.
Asbestos Use by Turner & Newall
Turner & Newall used asbestos in nearly every type of product it manufactured. The companies it acquired over the years were similar and also used asbestos in their products. Before the risks to human health were known, Turner & Newall and other similar companies actually advertised that they used asbestos. This was because the mineral was widely known to have properties that made materials and products stronger, more durable, more flexible, more insulating, and more fireproof.
While Turner & Newall was just one of many companies to use asbestos in industrial manufacturing, it was one of the first and one of the largest. It made asbestos products on a scale that few other companies could match. The earliest products the company made with asbestos were textiles, but eventually it used asbestos in a wide range of insulating materials and insulation products, cement and cement sheets and tiles, and magnesia. One of the products the company made with asbestos, Limpet spray, was a spray-on insulation that was used for fireproofing structures and for adding insulation to ceilings and walls, and to equipment that generated a lot of heat.
Asbestos Exposure
Because of Turner & Newall, many people were exposed to asbestos. Asbestos exposure occurs when the small, crystalline fibers of the mineral break apart and become part of the dust in the air or on surfaces. Anyone in the area of this kind of contamination is likely to unknowingly inhale the fibers. It is also possible to accidentally ingest the fibers. These little fibers do not always pass easily through the body. Tiny and sharp they tend to lodge in tissue where they cause damage that can lead to serious illnesses many years later: lung cancer, mesothelioma, and asbestosis.
People who worked in Turner & Newall's manufacturing facilities had some of the greatest risks of exposure. Without appropriate safety gear, working with and handling asbestos almost always causes the small fibers to break apart, leading to inhalation. As the Armley factory incident showed, people who lived near one of these facilities were also at risk. Workers in the factories could also have brought fibers of asbestos home on their clothing, exposing family members.
The workers and people who lived or near Turner & Newall factories had some of the most serious risks of being exposed to asbestos, but workers in other industries were also harmed. Construction workers, laborers, boiler and furnace workers, drywall installers, insulation installers, and many other kinds of workers were likely to have been exposed because Turner & Newall products were used in the workplace. Workers that used the Limpet spray were at particular risk. Spray-on asbestos insulation has since been found to be one of the most harmful forms of asbestos.
Asbestos Litigation and Bankruptcy
The heavy and prolonged use of asbestos led to hundreds of thousands of mesothelioma and lung cancer lawsuits filed against Turner & Newall and the parent company that bought it in 1998, Federal Mogul. Although Turner & Newall was a British company, the purchase by Federal Mogul brought many of the cases to the U.S. When Federal Mogul filed for bankruptcy in 2001, it put victims in a difficult position and a lot of those who suffered from mesothelioma illnesses were unable to get compensation.
One of these victims was a man named Derek Philips who lived for nearly twenty years near the company's Rochdale factory. He died of mesothelioma, yet never received any compensation.[2] He and others were also victims of Turner & Newall's unethical and possibly illegal actions. Recent documents have shown that the company spied on and actively tried to discredit reporters and activists in the 1980s and 1990s who were trying to gain attention for the dangers of asbestos.
Federal Mogul did start an asbestos trust as part of its bankruptcy and reorganization. It was created in 2007 and was funded with $635 million.[3] It was just one of several sub-funds created by Federal Mogul, a huge conglomerate that had multiple subsidiaries, many of which were answering for asbestos liability by the 1980s.
Today Turner & Newall is no longer a real company manufacturing products, but Federal Mogul survived bankruptcy and is still operating. It is also settling claims through its asbestos trusts, which can be accessed by victims of Turner & Newall asbestos exposure. If you believe you have such a claim, let a mesothelioma lawyer help you take the next step.
Page Edited by Patient Advocate Dave Foster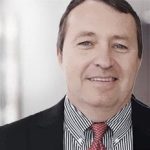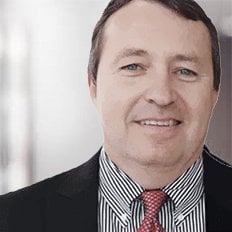 Dave has been a mesothelioma Patient Advocate for over 10 years. He consistently attends all major national and international mesothelioma meetings. In doing so, he is able to stay on top of the latest treatments, clinical trials, and research results. He also personally meets with mesothelioma patients and their families and connects them with the best medical specialists and legal representatives available.