How Best to Help a Loved One with Mesothelioma
This page has been fact-checked by a Doctor of nursing practice specializing in Oncology and has experience working with mesothelioma patients.
Sources of information are listed at the bottom of the article. We make every attempt to keep our information accurate and up-to-date.
Please Contact Us with any questions or comments.
Knowing how best to help a loved one with mesothelioma is difficult. Treatments are expensive and uncomfortable, the prognosis is poor, and symptoms limit mobility. Loved ones can help by providing practical support as well as kindness and compassion.
About Mesothelioma – What to Expect When a Loved One Is Diagnosed
If you or a family member has been diagnosed with mesothelioma, you probably have a lot of questions. Even as a friend, you want to know what has happened, why, and what to expect.
What Is Mesothelioma? Causes and Symptoms
Mesothelioma is a rare and aggressive cancer caused by past asbestos exposure. It most commonly develops in the tissue around the lungs and less often in the abdomen.
Symptoms include chest pains, difficulty breathing, and a persistent cough. For those with the abdominal form, mesothelioma causes digestive issues and abdominal pain and swelling.
How Fast Does Mesothelioma Progress?
Initially, mesothelioma progresses slowly. Some people don't get a diagnosis until 50 years or more after asbestos exposure.[1] Once it begins, though, mesothelioma spreads rapidly. It is aggressive and forms numerous small tumors throughout the loca area before metastasizing.
What Is the Average Lifespan for Someone with Mesothelioma?
The mean life expectancy for someone diagnosed with mesothelioma is just 15 months.[2] It is important to have hope, though. The mean is based on many different patients in different circumstances.
A patient's actual life expectancy is highly individualized. The earlier the diagnosis and the younger and healthier the patient, the longer they can live with mesothelioma.
How Do I Talk to and Support Someone with Mesothelioma?
Learning more about mesothelioma and what your friend will go through is the first step in supporting them. There are several other ways those who care about the person with mesothelioma can respond and react that will be appreciated.
Though it is often difficult to know exactly what to say or do, support and kindness go a long way in helping patients better adjust to new circumstances.[3]
How to Offer Support and Assistance
Whether the patient has been newly diagnosed or has been struggling for some time, there are things they need. Patients often feel guilty asking for what they need because they don't want to be a burden.
Cancer patients also struggle with enough decisions in the course of their illness that it may be exhausting coming up with ways for you to assist them.
Be helpful by asking your friend or family member what they need. You can make it even easier from them by coming up with ideas and offer them.
How to Talk to Someone with Cancer
Talking to someone diagnosed with cancer—especially a deadly cancer like mesothelioma—is difficult for everyone.
Don't feel bad if it makes you uncomfortable at first. The important thing is to make an effort. That simple act shows your loved one that you care. That being said, there are some things you should avoid saying to a cancer patient:
I know how you feel.
Everything happens for a reason.
Let me give you some advice.
I'm sure you'll survive this and be fine.
How long will you live?
The truth is that you don't know how they feel. You also don't know more than the patient and their medical team. Better things to say include:
I'm so sorry about your diagnosis.
I care about you and I'm thinking about you.
You can talk to me about anything. I'm happy to listen.
What can I do to help you?
I don't know what you're going through, but I'll be here for you.
Listening is more important than anything, but never push them if they don't want to talk about it. Remember that although you feel devastated, this isn't about you. Put yourself in your loved one's shoes and imagine what you would want from friends and family.
Practical Ways to Help a Mesothelioma Patient
It's always important to ask your loved one before doing something for them. Give them that courtesy and the chance to say no. Here are some ideas for things you can do or provide someone living with mesothelioma:
Food
Food is something everyone needs. Your friend might not feel up to going grocery shopping or cooking, so this is an area in which help is often welcome.
Being diagnosed with mesothelioma and undergoing treatment will almost certainly change their appetite. Be flexible with expectations and don't force food on them. Gently offer to bring a variety of foods that they can have on hand to choose from.
If you like to organize, you can set up a meal calendar that others in the community can sign up for. Meal Train is an example of an organization that helps organize food delivery during times of medical needs.[4]
Gift Cards
Following the same thought process, give the patient or their family gift cards to local restaurants, pharmacies, and grocery stores, to help buy essentials. A gift card allows them to purchase things they would enjoy while reducing their financial burden.
Transportation
Mesothelioma requires several appointments for doctor visits, chemotherapy, medical tests, radiation, or invasive procedures. Many of those require a ride as they are not able to drive themselves home.
Offer to take your friend or family member wherever they need to go. You can stay or drop them off and return or share the duty with another friend who will pick them up.
Household Chores
There are a number of home services you can provide for the patient and their family. It's possible family members do not have the time to complete some tasks.
Whether it is handyman chores around the house or a cleaning service to do the dusting and vacuuming, providing the family with a service is actually a gift of time. The most valuable thing you can give to a mesothelioma patient and their family is time.[5]
Subscriptions
Whether to a magazine, Netflix, or Audible.com, purchasing a monthly subscription is extremely inexpensive, but these can provide unlimited hours of entertainment and distraction. Sometimes distraction is a valuable gift for a mesothelioma patient.
Vacations
Maybe you are a frequent flier who has racked up lots of airline miles, or maybe you can donate a condo in an appealing resort area. If so, you can help by providing a much-needed vacation to the patient and his or her family. Just be sure they are physically able to go before offering.
A vacation gives the patient and loved ones the opportunity to get away from their cancer treatment. This gesture is extremely considerate and will be very much appreciated.
How Do You Care for Someone with Mesothelioma?
Providing support and being a caregiver are two different things. Caregiving for a patient with terminal cancer is a big job. It requires a major time commitment and can affect you in ways you never realized. Caregivers often need their own support.
If you are considering offering more than just support to a loved one with mesothelioma, first learn more about what it entails. Caregivers play many roles:
Coordinating and driving to medical appointments
Doing household chores, like cooking and cleaning
Providing assistance with hygiene
Managing medical bills and finances
Administering medications
Communicating with the medical team
Being a caregiver is a big job, even if you share it with other people. It takes a physical and emotional toll, so consider it carefully before making that commitment.
As a loved one of someone struggling with this terrible disease, you want to help. Provide support in any way they find useful, including practical tasks. Sometimes, just being there for a friend or family member is enough.
If you or a family member has been diagnosed with mesothelioma, contact an asbestos lawyer. They can explain legal options and help you seek compensation for medical expenses.
Get Your FREE Mesothelioma Packet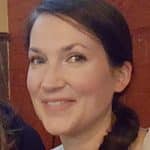 Mary Ellen Ellis has been the head writer for Mesothelioma.net since 2016. With hundreds of mesothelioma and asbestos articles to her credit, she is one of the most experienced writers on these topics. Her degrees and background in science and education help her explain complicated medical topics for a wider audience. Mary Ellen takes pride in providing her readers with the critical information they need following a diagnosis of an asbestos-related illness.
Get Your FREE Mesothelioma Packet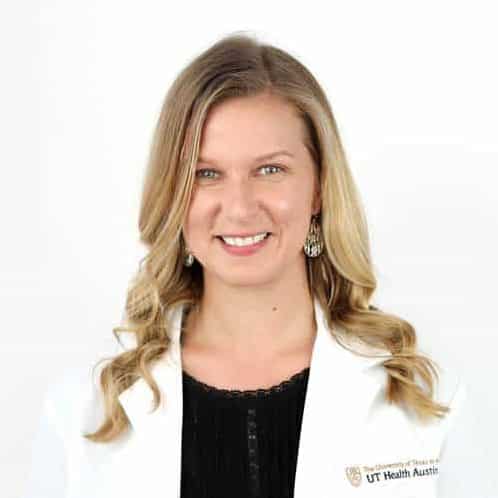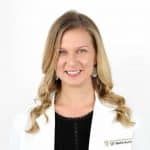 Anne Courtney has a Doctor of Nursing Practice degree and is an Advanced Oncology Certified Nurse Practitioner. She has years of oncology experience working with patients with malignant mesothelioma, as well as other types of cancer. Dr. Courtney currently works at University of Texas LIVESTRONG Cancer Institutes.