Genetic Components of Malignant Mesothelioma
This page has been fact-checked by a Doctor of nursing practice specializing in Oncology and has experience working with mesothelioma patients.
Sources of information are listed at the bottom of the article. We make every attempt to keep our information accurate and up-to-date.
Please Contact Us with any questions or comments.
The genetic components of malignant mesothelioma are not well understood. Asbestos is the most important risk factor and cause of this cancer, but individual genetics likely also play a role.
Can Mesothelioma Be Genetic and Hereditary?
Although genes do not necessarily cause malignant mesothelioma, genetic factors influence cancer development after carcinogen exposure. Some people seem more likely to develop mesothelioma after exposure to asbestos fibers than others. Their genes may be the reason.[1]
Are Some People Genetically Predisposed to Mesothelioma?
Mesothelioma is not caused by any specific gene. However, recent research into populations of people where mesothelioma is prevalent suggests some individuals may be genetically prone to mesothelioma and other cancers. These groups of populations may be geographic groups or groups of relatives.
What Other Genetic Factors Influence the Development of Mesothelioma?
Recent research seeks to better understand genetic factors that may influence the development of mesothelioma. Since only a fraction of people who experience long-term asbestos exposure develop mesothelioma, researchers suggest a person's genetics may be involved in the process.
In people with mesothelioma, certain tumor-suppressing genes appear to be mutated when compared to those who have been exposed but did not develop the disease.
Tumor Suppressor Genes: An In-Depth Look
Tumor suppressing genes are bits of DNA that suppress the growth and spread of malignant tumors, including mesothelioma. Recent studies of these genes and their expression in mesothelioma patients suggest some people with mesothelioma risk factors do not develop cancer, but others in the same occupational or environmental conditions do because of mutations in tumor suppressor genes.
BAP1 Gene
BRCA-associated protein 1 (BAP1) is a tumor suppressor gene that is mutated in many malignant mesothelioma patients. Alterations to this gene prohibit the body's ability to self-regulate and destroy precancerous cells. This mutation is often found in mesothelioma tissue. Having this mutation in the cancer tissue is associated with improved survival.
Those with germline mutations, or inherited mutations, might be seen in earlier onset mesothelioma and it also tends to be less aggressive. A Japanese study of patients with mesothelioma found the BAP1 gene is often inactivated, leading to improper modification of histones in the body.
This improper modification may facilitate the growth and spread of mesothelioma and other cancers. BAP1 is thought to be partially responsible for the prevalence of mesothelioma in certain families.[2]
NF2 Gene
Another tumor suppressor linked to mesothelioma development is neurofibromatosis type 2 (NF2). This gene, when functioning properly, regulates the proliferation of cancer cells.
When mutated, NF2 allows malignant tumors to grow and spread unchecked. Approximately 35-40% of patients with mesothelioma carry inactivating mutations.[3]
LATS2 Gene
Large tumor suppressor homolog 2 (LATS2) is another gene often mutated in mesothelioma patients. When working correctly, LATS2 inhibits cancer cell growth. LATS2 is often altered or even deleted in those with malignant mesothelioma.
This gene is also associated with the Hippo pathway, by which a fetus' internal organs are generated. This same pathway may malfunction to create tumor cells in mesothelioma patients.[4] This has also been found to be co-occurring with a mutation in the NF2 gene.
Genetic Cause of Peritoneal Mesothelioma
Researchers at Brigham and Women's Hospital found a genetic similarity in three women with peritoneal mesothelioma. Each patient had mutations in the ALK gene. It is a rare potential cause of the cancer but one that could lead to targeted treatments.[5]
How Does Asbestos Cause Genetic Damage?
Much of the research into the genetics of mesothelioma investigates existing mutations people have that contribute to the disease. Also important to consider is how exposure to asbestos affects DNA, leading to the development of mesothelioma.
Studies have found that asbestos fibers damage DNA in a few ways:[6]
Breaks double strands of DNA
Aberrations in chromosomes
Abnormal segregation of chromosomes
Researchers have determined that fibers of asbestos directly interact with chromosomes and DNA molecules to cause this damage. They also indirectly damage DNA by producing reactive oxygen compounds that in turn interact with DNA. Accumulated damage to DNA can lead to mesothelioma or other cancers.
Genetics and Mesothelioma Treatment
Understanding the role of genes in mesothelioma is important for developing more effective treatments. For example, researchers discovered that the BAP1 mutation causes people to develop resistance to chemotherapy, limiting its effectiveness.[7]
Restoring the protein associated with the gene and correcting other issues associated with the mutation makes patients more responsive to chemotherapy.
Unfortunately, other types of gene therapy used to treat mesothelioma have been limited in effectiveness. It is an ongoing area of research.
Do Genetics Affect Mesothelioma Prognosis?
Genetic mutations contribute to the development of mesothelioma and also impact the outcomes. Ironically, it seems that mutations that predispose someone to mesothelioma could also help them live longer.
Studies show that certain DNA tumor suppressor mutations, like BAP1, improve survival time in patients with mesothelioma as compared to patients without the mutation.[8]
The role of genetic testing is continually expanding as researchers learn more. Be sure to share your family history with your physician to see if you should be tested for genetic mutations. There is also current research being done on also testing the tissue itself that may be unique to the cancer. This would allow for more targeted treatments and diagnostic testing in the future.
Get Your FREE Mesothelioma Packet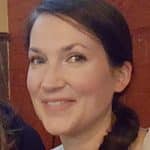 Mary Ellen Ellis has been the head writer for Mesothelioma.net since 2016. With hundreds of mesothelioma and asbestos articles to her credit, she is one of the most experienced writers on these topics. Her degrees and background in science and education help her explain complicated medical topics for a wider audience. Mary Ellen takes pride in providing her readers with the critical information they need following a diagnosis of an asbestos-related illness.
Get Your FREE Mesothelioma Packet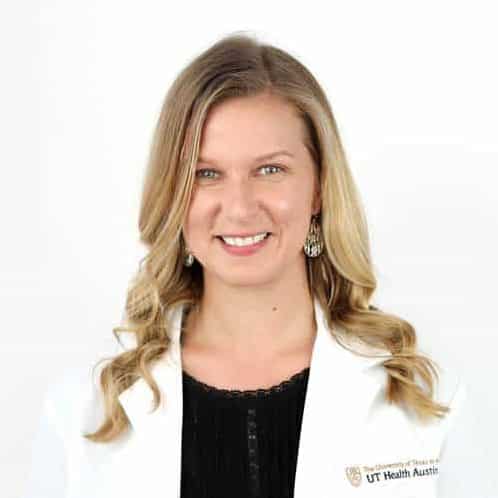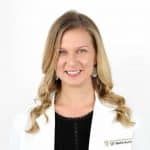 Anne Courtney has a Doctor of Nursing Practice degree and is an Advanced Oncology Certified Nurse Practitioner. She has years of oncology experience working with patients with malignant mesothelioma, as well as other types of cancer. Dr. Courtney currently works at University of Texas LIVESTRONG Cancer Institutes.