Mesothelioma End-of-Life Decisions
This page has been fact checked by an experienced mesothelioma Patient Advocate. Sources of information are listed at the bottom of the article.
We make every attempt to keep our information accurate and up-to-date.
Please Contact Us with any questions or comments.
Patients with mesothelioma have little hope of a cure or remission. Mesothelioma is a highly aggressive cancer and is often not diagnosed until it has progressed to later stages. This often makes treatment difficult. Because mesothelioma often comes with a poor prognosis, most patients will face some very difficult end of life decisions.
It is important to include your loved ones in making these tough decisions. Continuing with medical care, choosing hospice care, and financial and legal decisions will impact not only you, but also the loved ones you leave behind. In addition to family, professionals like doctors, lawyers, and financial experts can assist you in making these tough decisions.
End-of-Life Medical Decisions
As you mesothelioma progresses, the most important choices you will make involve your medical care. Often, patients choose to forgo painful treatments and live out their remaining days at home. Others choose to fight the cancer as aggressively as possible, staying in hospitals up until the very end.
These are personal choices, and only the patient can make the final decision. However, relying on loved ones to help you weigh options can be helpful. Because these people love you and have your best interests in mind, their advice can help clarify your decisions.
In addition to choosing whether to continue with treatment, there are other important decisions to make about medical care. For example, if you pass on aggressive treatments in favor of living your last days in relative comfort, you will need to choose what kind of care you will receive. You may decide to hire home care workers to help you be comfortable at home. Instead, you may choose a dedicated hospice facility to receive round-the-clock care.
You will also want to decide the extent of life support you will want in your final days. You can make specific choices about ventilators, feeding tubes, and respirators. Deciding when to take away these life support mechanisms is very difficult for loved ones, so making these decision now will help your family later. Put the decision in writing so your family is not forced to make the choice for you when the time comes to do so.
Legal End-of-Life Decisions
While you can tell trusted family members about your life support decisions, but your choice is more likely to be carried out if you make it legal. An advance directive is a legal document a lawyer can help you draft. This document will outline your choices for care options and life support when you no longer can.
A living will is another important legal document for end-of-life decisions. This document may include advance directives, but also includes information about the care you want for yourself. It should also indicate who can communicate your wishes. A living will does not designate someone to make medical decisions for you. That can only be done by someone you have given durable power of attorney for health care. You should complete this legal step to ensure someone you trust can make decisions for you.
Legal documents regarding end-of-life care should be crafted by a lawyer and distributed to doctors, family members, and others involved in your care. Being thorough provides the best assurance your wishes will be followed. You may want to discuss the contents of your living will and advance directives with loved ones so they know what to expect.
Financial End-of-Life Decisions for Mesothelioma Patients
A will is an important legal document for making end-of-life decisions about your finances. The more detail you provide concerning your money and assets, the easier it will be for your family. A will outlines what to do with your money, your home, any accounts you have, and also makes financial and care arrangements for children or pets.
You can also designate a loved one to have power of attorney for financial issues. This could be the same person you chose to make health care choices, but it doesn't have to be. This person will make choices about your estate after you have passed, although decisions should be limited if your will outlines your wishes in detail.
Making End-of-Life Decisions Now Keeps the Peace
For many people this is a tough time to be making such important decisions. To face the end of your life is difficult enough, but to face these practical decisions can present even more of a challenge. However, facing these important and emotional decision will make your loss a little easier for your family. When patients have not created legal documents, families must make these choices. Your family will be suffering through your illness, too. Knowing exactly what you would want when you are no longer able to communicate can ease their suffering. These legal documents will also make it easier to take care of your estate after your passing. In some states intestate cases can be drawn out for months or years, which can be very difficult for grieving family members.
Many families suffer serious, sometimes irreparable conflicts over medical, legal and financial decisions for a dying loved one. Rely on those loved ones now and include them in your end-of-life decisions. Then when you are gone, they can grieve and remember you with love.
Page Edited by Patient Advocate Dave Foster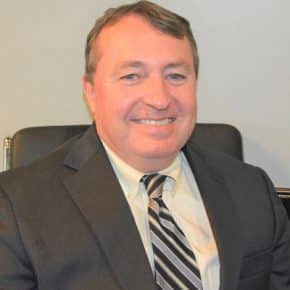 Dave has been a mesothelioma Patient Advocate for over 10 years. He consistently attends all major national and international mesothelioma meetings. In doing so, he is able to stay on top of the latest treatments, clinical trials, and research results. He also personally meets with mesothelioma patients and their families and connects them with the best medical specialists and legal representatives available.