Heated Intraperitoneal Chemotherapy (HIPEC) for Mesothelioma
This page has been fact checked by a Doctor of Osteopathic Medicine who specializes in mesothelioma. Sources of information are listed at the bottom of the article.
We make every attempt to keep our information accurate and up-to-date.
Please Contact Us with any questions or comments.
Heated (hyperthermic) intraperitoneal chemotherapy (HIPEC) is a type of treatment for peritoneal mesothelioma. Instead of delivering chemotherapy drugs intravenously, HIPEC involves circulating the drugs throughout the abdominal cavity.[1] HIPEC with cytoreductive surgery has proven to be one of the most effective treatments for this cancer, greatly improving survival rates.[2]
What Is HIPEC?
Typically chemotherapy is a highly effective cancer treatment that treats the whole body. Chemotherapy uses one or more drugs that target and kill fast-growing cells, like cancer cells.
For many patients, it effectively shrinks tumors. In some cases, it can even lead to remission. Traditionally, chemotherapy drugs are administered intravenously, entering the drug stream directly and then circulating throughout the body. This method kills cancer cells, but can also damage many healthy cells in the process.
HIPEC is more specific than the traditional administration of chemotherapy drugs. Instead of simply injecting drugs into the bloodstream, the drugs are administered directly into the abdomen, specifically targeting peritoneal tumors.
The drugs are heated to increase their effectiveness, and then the abdominal cavity is essentially bathed in the chemotherapy drugs while the patient is still asleep.[3]
Is HIPEC Always Used with Surgery?
HIPEC is a stand-alone therapy but it is almost always used in conjunction with cytoreductive surgery.[4] Cytoreductive surgery is a procedure to remove as much cancerous tissue as possible. The surgeon follows this with HIPEC to kill any remaining cancer cells.
What Does HIPEC Treat?
HIPEC with cytoreductive surgery treats several cancers of the abdominal cavity. For mesothelioma patients, it treats the peritoneal form. Peritoneal mesothelioma develops in the peritoneum, the tissue that lines the abdominal cavity and organs.
Other types of cancer that HIPEC might be used to treat include cancers of the liver, stomach, ovaries, pancreas, colon, and appendix.
How Is HIPEC Better Than Traditional Chemotherapy?
Traditional chemotherapy is systemic, meaning it circulates throughout the entire body. This causes many side effects as the drugs damage healthy cells and tissues. It also limits how concentrated the drugs can be during treatment.
HIPEC is more targeted, which results in less damage to healthy tissue and fewer side effects. The targeted nature of the treatment also means that doctors can use higher, more potent doses of chemotherapy drugs.
Overall, HIPEC offers a treatment that can be more effective and cause fewer painful, uncomfortable side effects as compared to traditional chemotherapy.
How Succesful Is HIPEC?
Results of HIPEC and cytoreductive surgery vary by patient and cancer type, but success rates are generally high. This is especially true when compared to standard chemotherapy.[1]
The circulation of heated drugs within the abdomen allows the medications to penetrate cancerous tissues more deeply. The targeted nature of the treatment also allows for higher, more effective doses of drugs.
What Happens During HIPEC Treatment for Mesothelioma?
HIPEC begins with cytoreductive surgery, which removes as much of the cancerous tissue as possible. This is an important step because chemotherapy drugs cannot penetrate deep into the center of tumors.
For the chemotherapy to be effective, the bulk of the tumors must first be removed with surgery. Once most of the tumor tissue is removed, the circulation of chemotherapy kills cancer cells that remain in the abdominal cavity.[3]
For some patients, tumors may be too numerous to remove with surgery. In these cases, peritoneal chemotherapy will not be as effective.
After surgery, the next step is the heated chemotherapy bath. Even if the surgery removed all visible tumors, microscopic cancer cells may still be left in the abdomen. The goal of this second step is to kill the remaining cancer cells. It follows several steps:[2]
Catheters are inserted into the abdomen. The abdominal cavity is either left open or the skin is closed.
These catheters are connected to a perfusion machine that contains and heats the solution of chemotherapy drugs.
The machine then pumps the drugs through the catheters and into the abdominal cavity.
The bath is monitored carefully to maintain a temperature of 108 degrees or a little higher. This temperature is key because cancer cells begin to die in temperatures of 108.[1] Healthy cells can tolerate temperatures up to approximately 110 degrees.
After the solution has circulated through the abdominal cavity, outflow catheters send it back to the machine. This process usually takes a couple of hours.
Which Chemotherapy Drugs Are Used for HIPEC?
There are many drug options for HIPEC. Research has shown that a combination of drugs more effectively extends life expectancy than using a single drug.
Researchers are also attempting to determine which specific drugs are most effective. The most common chemotherapy drugs used effectively in HIPEC procedures are:[5]
Cisplatin
Carboplatin
Gemcitabine
Pemetrexed
Doxorubicin
Recovering from HIPEC
Patients undergoing surgery followed by HIPEC will usually remain in the hospital for about seven to ten days; however, complete recovery from HIPEC can take several months. This period includes healed surgical incisions, an absence of infection, and an anticipated return to baseline function.
Surgery may involve the removal of multiple internal organs or bowel resections that are involved with the tumor. The risk of surgical complications, such as bleeding, infection, pneumonia, and blood clots can be heightened.[6]
The chemotherapy drugs are not absorbed in the body, which minimizes the typical side effects, the most common of which is fatigue. It can take several months to regain normal energy levels.[7]
Does HIPEC Improve Survival Times?
HIPEC has had a significant effect on the survival of patients with peritoneal mesothelioma. In some cases, patients live five or more years after the procedure. Numerous studies show how beneficial this treatment can be for peritoneal mesothelioma and other cancer patients:
HIPEC often offers a significant improvement in survival time over more traditional treatments. One large HIPEC study examined over 400 patients and found the median survival time was between four and five years.[8]
A review of more than 1500 patients treated with cytoreductive surgery and HIPEC over 30 years found positive results for many. Those who underwent more than one round of this treatment had a median survival rate of nearly 11 years. Patients with appendix cancer had the best outcomes.[9]
A study of patients with peritoneal mesothelioma added long-term NIPEC (normothermic intraperitoneal chemotherapy) to surgery with HIPEC. Normothermic means that the drugs are not heated. The researchers found that patients with additional NIPEC survived longer.[10]
Another study followed peritoneal patients undergoing surgery and HIPEC for up to 6.5 years after treatment. All of the 40 patients were still alive at the final checkup, which ranged from 4 to 6.5 years later.[11]
A study of 42 patients undergoing HIPEC and surgery for peritoneal mesothelioma calculated the five-year survival rate. This is how many patients were still living five years after treatment. Among those undergoing HIPEC and surgery, 44% were alive at five years. The survival rate improved for patients given additional chemotherapy, including NIPEC.[12]
Who Is Eligible for HIPEC?
Not all patients with peritoneal mesothelioma will be eligible for this treatment. First, the patient must be healthy enough for complex abdominal surgery. HIPEC is only effective with surgery as the first step.
Another disqualifying factor is the extensive spread of cancer. If tumors have spread outside the abdominal cavity, to the lungs, or elsewhere, the procedure will have little effect on patient survival.
Healthy patients with no serious comorbid conditions, like heart disease, are excellent candidates for HIPEC treatment.
What Are the Benefits and Risks?
The most important benefit of undergoing HIPEC is improved survival time. After this treatment, most patients will have an extended life expectancy.
When compared to traditional chemotherapy, HIPEC causes fewer, less severe side effects. It also allows for a safer delivery method of a more concentrated, higher dose of chemotherapy drugs.[3]
HIPEC also improves the quality of life for patients. Once the side effects have dissipated, patients experience reduced cancer symptoms, particularly reduced pain, bloating from fluid accumulation, and bowel obstructions.
There are risks associated with any surgery and chemotherapy:
Fifteen percent of patients will experience an infection at the incision site.
Ten percent may develop an incisional hernia.
About 15% of patients will experience intra-abdominal complications like fistulas, abscesses, or gastrointestinal leaks related to the surgery.
Systemic complications caused by the chemotherapy drugs are also possible, including infections, kidney injury, suppression of bone marrow, and pulmonary problems.
Hyperthermic Intrathoracic Chemotherapy and Pleural Mesothelioma
HIPEC has been used to treat peritoneal mesothelioma for some time. Some specialists are adapting the technique for pleural mesothelioma.[13] The procedure, called hyperthermic intrathoracic chemotherapy (HITHOC), is less common and less well studied.
While some studies show extended life expectancy, others find the outcomes related to the chest cavity procedure to be similar to intravenous chemotherapy alone.
Because there are so many blood vessels in the chest cavity, they absorb the chemotherapy drugs from the heated chemotherapy bath. These drugs then circulate with the blood, spreading them through the entire body, just as with intravenous chemotherapy.
Despite these issues, HITHOC shows promise and many experts believe it should be more available to pleural mesothelioma patients. For instance, in one study, patients either underwent surgery with or without HITHOC. The median overall survival was 22.4 with surgery alone and 42.2 months with the addition of HITHOC.[14]
Further research into improving HIPEC is necessary and expected to continue as the treatment becomes available to more patients. Experts and researchers hope to continue to advance the treatment strategy, helping more patients live longer after a mesothelioma diagnosis.
Get Your FREE Mesothelioma Packet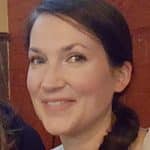 Mary Ellen Ellis has been the head writer for Mesothelioma.net since 2016. With hundreds of mesothelioma and asbestos articles to her credit, she is one of the most experienced writers on these topics. Her degrees and background in science and education help her explain complicated medical topics for a wider audience. Mary Ellen takes pride in providing her readers with the critical information they need following a diagnosis of an asbestos-related illness.
Get Your FREE Mesothelioma Packet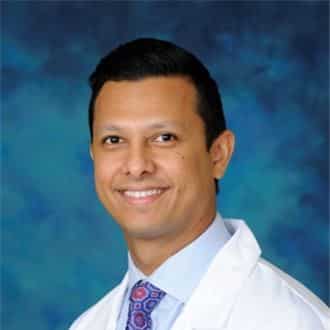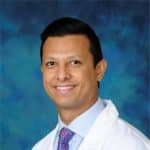 Dr. Shanel Bhagwandin is a surgeon with special training in surgical oncology. In 2019 he joined the team at Jupiter Medical Center in Palm Beach County, Florida as the Medical Director of the Gastrointestinal Surgical Oncology Program. He came to Jupiter from Mount Sinai in New York, where he still holds teaching and leadership positions and where he trained alongside experts in complex surgical oncology. Dr. Bhagwandin came to Jupiter to bring HIPEC, a treatment for peritoneal mesothelioma that is not available everywhere, to the patients in the region. He is board certified in general surgery, surgical oncology gastroenterology, and hepato-pancreato-billiary surgery.