Hawaii Mesothelioma Lawyer
This article has been fact checked by an experienced mesothelioma attorney. Sources of information are listed at the bottom of the article.
We make every attempt to keep our information accurate and up-to-date.
Please Contact Us with any questions or comments.
The leading Hawaii mesothelioma lawyers and law firms help victims of asbestos exposure in the state seek justice and compensation for their illnesses. Hundreds of people in Hawaii have died because of asbestos exposure, and the risk of exposure remains long after regulations limited its use.[1]
Get Financial Help Now
Get Help from the Top Mesothelioma Law Firms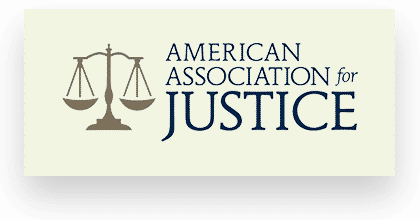 Free Consultation
Brochures from Top Law Firms
Testimonials
How to File a Mesothelioma Claim in Hawaii
The first step in filing a mesothelioma claim is finding a local Hawaii lawyer specializing in asbestos and mesothelioma cases. They can explain your legal options and advise you on the best way to get the compensation you deserve.
Hawaii mesothelioma lawyers help clients throughout the state, including in Aiea, Honolulu, Hilo, Kahului, Kailua, Lahaina, Kapaa, Port Allen, and Waianae.
Filing a Mesothelioma Lawsuit
You can file a personal injury or wrongful death civil lawsuit in Hawaii if you have mesothelioma or lost a loved one to this asbestos disease. A lawyer will take all the necessary steps to hold accountable the companies that exposed you. Most of these lawsuits end in settlements rather than going to trial.
Making an Asbestos Trust Fund Claim
In the event the companies that exposed you went bankrupt, an asbestos attorney can help you file for compensation through a trust. Bankrupt asbestos companies were required to establish these trusts to compensate victims.
Claiming VA Benefits
Hawaii has a long military tradition, and unfortunately, many of the victims of asbestos and mesothelioma are veterans. If you developed mesothelioma as a result of military service, a lawyer can help you file for and get benefits.
Am I Eligible to File a Mesothelioma Claim?
Anyone exposed to asbestos who later got sick can take legal action against the companies responsible. One of the most important reasons to hire a mesothelioma lawyer in Hawaii is because they know the area and the companies that used asbestos.
You might not be sure where you were exposed, but an asbestos firm can investigate and find the companies responsible. This is often a past employer or companies that supplied asbestos products to your employer.
Where Could I Have Been Exposed to Asbestos in Hawaii?
Asbestos is a natural mineral that has been used for many applications in several industries. Shipbuilding and construction are two of the industries that used asbestos the most.
Buildings built before 1980 in Hawaii are highly likely to contain asbestos in many materials. It may be in the insulation, flooring, ceiling tiles, fireproofing materials, and even in the walls and adhesives. Included are private and residential homes, school buildings, military buildings, and government buildings.
The shipbuilding industry also used asbestos extensively. Since asbestos protects against fire and adds strength to materials without much-added weight, ships in the past were constructed using it in nearly every area. Hawaii has a long history of shipping and shipbuilding, ports, shipyards, and naval installations, where workers face asbestos.
There are many other specific locations in Hawaii that are known to have used or contained asbestos and to have exposed workers.
Vermiculite of Hawaii Plant
Buildings and ships are not the only places where asbestos has been a danger in Hawaii. Although it is a small state, it has seen its share of industrial operations and plants that used asbestos and exposed workers.
One example is the Vermiculite of Hawaii Plant in Honolulu.[2] Vermiculite is a natural mineral that, when mined, is often contaminated with asbestos mixed in with it. When workers processed vermiculite, they were unknowingly exposed to harmful asbestos.
It has since ceased operations, and it was targeted for official clean-up by the Agency for Toxic Substances and Disease Registry.
The plant received vermiculite from the asbestos-contaminated W.R. Grace mine in Libby, Montana for nearly three decades between 1954 and 1983.[2] The Libby mine shipped contaminated vermiculite to processing plants around the country, spreading asbestos to every location.
Thousands of people, both in Libby and at distant processing plants, were affected by the vermiculite and many became ill with mesothelioma, asbestosis, or lung cancer.
Pearl Harbor
Naval Station Pearl Harbor on Oahu will always be infamous for the attack that occurred in 1941, but it is also an example of how military men and women were exposed to asbestos. Because of all the toxic chemicals, including asbestos, the Environmental Protection Agency designated the entire harbor complex as a Superfund site.
Many buildings there have been targeted for abatement and clean-up, including an Army barracks and buildings in the shipyard. Veterans of the U.S. military have faced many dangers and risks from active service, and those include being exposed to asbestos.
Asbestos Exposure in Schools
Among the many buildings in Hawaii that contain asbestos are older school buildings. Specific schools in the state have made the news for containing asbestos, for violating asbestos laws, and for putting children and school employees at risk.
In 2005, the state targeted nine school buildings for abatement of asbestos known to be in the ceilings, but forty-five more were thought to also have issues with ceiling tiles. Asbestos in the ceiling tiles was left to deteriorate. Disintegrated asbestos fibers can be released into the air when materials are not maintained.[3]
Other Hawaiian Sites with Asbestos
In addition to Pearl Harbor, numerous schools, and old plants like the Vermiculite of Hawaii Plant, there are other known workplaces in the state that have asbestos and have likely exposed workers:
Paauhau Sugar Plantation Company, Hilo
Standard American Dredging Company, Honolulu
Honolulu Shipyard, Honolulu
Kaiser Cement and Gypsum, Nanakuli
Hawaii Electric Light Company, Hilo
Hickam Air Force Base
Pioneer Mill Company, Lahaina
Standard Oil, Barbers Point
Hawaii Veterans and Asbestos Claims
Many veterans were exposed to asbestos at military installations in Hawaii or in the U.S. Navy. If you were a veteran, a mesothelioma lawyer or Veterans Service Officer (VSO) can represent your interests in seeking VA benefits.
VSOs are available to work with veterans through offices in Honolulu and Hilo. The Veterans Benefits Administration Regional Office is in Honolulu. Veterans can access resources at Veterans Centers throughout the state and on most of the islands.
What Are the Asbestos Laws in Hawaii?
Hawaii has strict rules about asbestos use today; however, it has not been made illegal and asbestos can still be used in many modern applications, despite the dangers. The state also has laws in place that affect how victims take legal action.
Asbestos Saftey Regulations
The state restricts the use of asbestos for road building. Materials used to build a road must either be asbestos-free or must be fully encapsulated within the road material. Any plant working with asbestos must do routine maintenance and take strict precautions to ensure asbestos fibers do not get into the air.
The Hawaii Department of Health administers rules related to doing work on older buildings that are designed to protect workers and the environment. The inspection of schools for asbestos is rigorous.
Regular inspections must be done to ensure the asbestos in the buildings is contained and not deteriorating. Regular reports are required to be sent to the state government along with plans for managing or abating asbestos in schools.[4]
Statute of Limitations on Asbestos Lawsuits
In the state of Hawaii, people who were exposed to asbestos and became ill as a result have two years from the time of diagnosis to file a lawsuit. This is the statute of limitations, and it starts the clock at the time of diagnosis because so many people were exposed to asbestos unknowingly and only found out about it years or decades later.
The statute of limitations on wrongful death lawsuits related to asbestos is also two years: a loved one has just two years from the time of death to file a lawsuit against the defendant.
Working With Hawaii Mesothelioma Lawyers
If you live in Hawaii and you or someone you care about has been exposed to asbestos, contact a Hawaii mesothelioma lawyer. Exposure does not always lead to illness, but it could result in mesothelioma, asbestosis, or even lung cancer or other types of cancer. An experienced lawyer who is knowledgeable about Hawaii asbestos laws can guide your next steps and help you make a case for justice and compensation.
Get Your FREE Mesothelioma Packet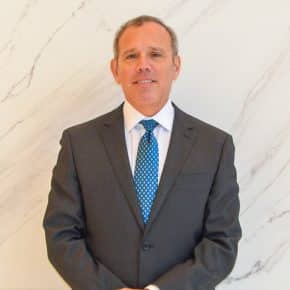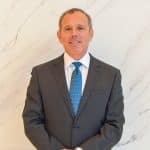 Rod De Llano was born and raised in Laredo, Texas. He graduated from Princeton University with a B.A. in Economics, and earned a law degree from the University of Texas. After working for an international law firm for several years, Rod formed a law firm dedicated to representing persons injured by exposure to asbestos products. For over 20 years, Rod has fought for persons diagnosed with asbestos-related diseases such as mesothelioma, lung cancer, and asbestosis. His clients have recovered over $1 billion over the years.