Washington Mesothelioma Lawyer
The state of Washington ranks high in the U.S. for the number of deaths caused by asbestos exposure. From 1999 to 2013, more than 7,000 residents died as a result of asbestos-related illnesses, including mesothelioma, lung cancer, and asbestosis. These illnesses are progressive, difficult to treat, and almost always fatal.
Many Washington residents affected by asbestos are fighting back against the companies responsible for their exposure. They are relying on Washington mesothelioma lawyers to help them file lawsuits, get justice, and receive compensation for medical and other expenses through settlements, jury awards, and asbestos trust funds.
Naturally-Occurring Asbestos and Asbestos Mines in Washington
Northern Washington has several natural asbestos deposits. While the state never produced significant amounts of asbestos, it does have formerly-active asbestos mines, as well as former prospects. Natural asbestos deposits pose health risks for residents whether those sites were ever mined. If natural asbestos is disturbed by construction or other activities, fibers can contaminate local air, ground, and water.
There are two mines located in the state of Washington/ Located in Skagit and Okanogan counties, these mines are now inactive. ALthough these two mines did not produce significant amounts of asbestos, they could have potentially exposed workers and area residents during the years they were active.
Libby, Montana Vermiculite in Washington
Like many other states, Washington received shipments of vermiculite from the W.R. Grace mine in Libby, Montana. Vermiculite from this mine was shipped to facilities where workers processed it to make insulation and other products. Libby vermiculite is notable because it was contaminated with asbestos. Decades of mining produced hundreds of thousands of tons of asbestos-laden vermiculite before the harm was realized. By the time the contamination was detected, thousands of residents and workers who handled the vermiculite were exposed to asbestos. Multiple processing sites in Washington received Libby vermiculite shipments, most located in and around Seattle and Spokane.
Shipping and Asbestos Use
Washington, especially Seattle and the surrounding area, has strongly contributed to the maritime industry. Shipping, shipbuilding, naval facilities, and commercial fishing are all important industries in the state. Unfortunately, ships have historically contained significant amounts of asbestos. For many decades, anyone who built or repaired ships or worked in shipyards, were put at risk for asbestos exposure.
Other Sites in Washington with Known Asbestos
Washington has also been home to other important industries that potentially exposed workers and residents to asbestos. Many industrial and manufacturing facilities used asbestos in their buildings, machinery, equipment, and protective gear. In some of these industries, employees directly handled asbestos in the manufacturing process. Some of the many sites in Washington that were known to have asbestos include:
Fairchild Air Force Base, Spokane
Crown Zellerbach Paper Mill, Camas
Alcoa-Wenatchee Aluminum Plant, Malaga
Lockheed Shipbuilding and Construction Company, Harbor Island
Puget Sound Bridge and Dredge Shipyard, Seattle
United States Naval Air Station, Seattle
Boeing Aircraft, Seattle
Vancouver Shipyard, Vancouver
Atomic Energy Plant, Pasco
Asbestos Laws in Washington
Laws relating to asbestos use, abatement, and disposal are administered by Washington's Department of Labor and Industries. The department enforces state regulations as well as those set by federal agencies. The department trains and certifies professionals who inspect buildings for asbestos as well as those who work with and abate asbestos materials. Construction projects must be inspected for dangerous asbestos before they begin. Projects involving asbestos must be disclosed to the state at least ten days in advance. Although private homeowners are exempt from many restrictions, they still must use trained professionals to remove any asbestos.
Cancer Care in Washington
Diagnosing and treating mesothelioma is challenging. This is an aggressive cancer that requires expert specialized care. If you have been diagnosed with mesothelioma, you can seek expert care and treatment by looking for a National Cancer Center-designated Comprehensive Cancer Center. These facilities are staffed by cancer experts who use cutting-edge treatments and participate in the latest research. In Washington, the Fred Hutchison/University of Washington Cancer Consortium in Seattle is one of these cancer centers.
Statute of Limitations
Like other states, taking legal action over asbestos exposure and illness has a time limit in Washington. Washington's statute of limitations is three years. If you want to file a lawsuit to seek damages for your illness, you must do so within three years of diagnosis. For wrongful death cases, the statute of limitations is also three years from the time of death.
A Major Washington Mesothelioma Lawyer Victory
Lawyers in Washington have been helping residents find justice for the harm they suffered due workplace asbestos exposure, and there have been many success stories. One of these victories occurred in 2009 when a jury awarded a plaintiff $10.2 million. The victim was a former paper mill worker who was diagnosed with mesothelioma. Although he worked for Crown Zellerbach Paper Mill, he sued the makers materials he used on the job. The jury agreed the products had design flaws that caused his asbestos exposure and resulting illness.
Work with a Washington Mesothelioma Lawyer
To increase your chances of a successful lawsuit, you need expert advice and guidance. Fortunately, the help you need can be provided by a Washington mesothelioma lawyer. Your lawyer should be someone who specializes in asbestos litigation and settlements, knows the laws related to asbestos and mesothelioma, and has a proven success record. When you work with someone like this, you are more likely  present a strong case and get the justice and the compensation that you deserve.
Page Written by
Rod De Llano, Esquire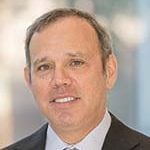 Page edited by Dave Foster
Get Help from the Top Mesothelioma Law Firms
Free Consultation
Brochures from Top Law Firms
Testimonials
FREE Case Value Calculator
For over 20 years we've provided the best FREE resources to mesothelioma patients and loved ones. Our resources include information on the leading treatment options and best doctors in your area; lessons learned from survivors; claims and benefits specifically for Veterans; and how to access your share of billions of dollars in trust fund money.
Get Your FREE Resources Sent Overnight
New treatment options
Veterans benefits & claims
$30 Billion asbestos trust fund information