Washington Mesothelioma Lawyer
This article has been fact checked by an experienced mesothelioma attorney. Sources of information are listed at the bottom of the article.
We make every attempt to keep our information accurate and up-to-date.
Please Contact Us with any questions or comments.
Washington mesothelioma lawyers help asbestos exposure victims file lawsuits, get justice, and receive compensation for medical and other expenses through settlements, jury awards, and asbestos trust funds. The state of Washington ranks high in the U.S. for the number of deaths caused by asbestos exposure, with more than 9,000 deaths from diseases like mesothelioma between 1999 and 2017.[1]
Get Financial Help Now
Get Help from the Top Mesothelioma Law Firms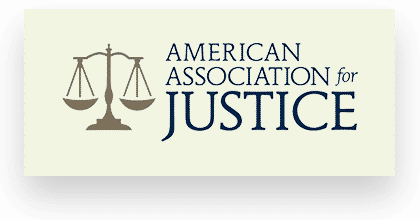 Free Consultation
Brochures from Top Law Firms
Testimonials
Schroeter Goldmark & Bender – Leading Washington Mesothelioma Lawyers
The Washington law firm of Schroeter Goldmark & Bender has a forty-year history of service and commitment to those who have been wronged by powerful interests. Nowhere is that more obvious than in their pursuit of justice for those diagnosed with malignant mesothelioma.
The firm's founding principle is that ordinary citizens need first-rate lawyers, and in living up to that ideal, they prepare for every case with the result in mind. They have an in-depth knowledge of how Washington residents were exposed to asbestos and have used that knowledge to win multi-million dollar verdicts on behalf of their clients successfully. The firm has taken more asbestos trials to verdict than any other Washington state law firm.
Examples of Schroeter Goldmark & Bender's Mesothelioma Settlements and Verdicts
Negotiated a $2.5 million settlement on behalf of an insulator diagnosed with malignant mesothelioma.
Negotiated more than $2 million on behalf of a short-term shipyard employee diagnosed with malignant mesothelioma.
Recovered $1.3 million on behalf of a pipe fitter diagnosed with malignant mesothelioma. This was the largest asbestos jury verdict in Kitsap County, Washington, and included the Washington Supreme Court affirming the verdict and striking down the legislative cap on damages.
Recovered over $1 million on behalf of a retired naval supply officer diagnosed with malignant mesothelioma following exposure to asbestos-contaminated insulation.
Recovered a $1.5 million verdict on behalf of a ship worker diagnosed with malignant mesothelioma.
Recovered a $1.3 million verdict on behalf of a sheet metal worker diagnosed with malignant mesothelioma.
Washington Office Location
Seattle Mesothelioma Law Office
810 Third Avenue
Suite 500
Seattle, Washington 98104
Phone: (206) 622-8000
Meet the Attorneys
Lucas W. H. Garrett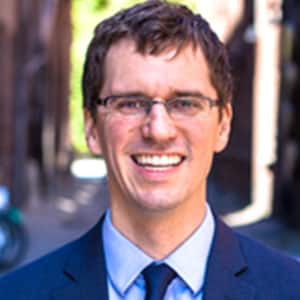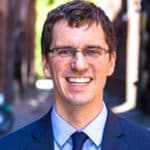 Lucas has dedicated his legal care to representing those who have been harmed by intentional or negligent wrongs. He has a successful record in the courtroom, having worked as both a public defender and in pursuit of justice for those who have been harmed physically and financially by others. His broad knowledge and reputation for creativity and diligence have led to him being asked to teach both evidence and trial advocacy to other lawyers.
Lucas is involved in several professional and civic organizations, including:
After Jasper; Real Life Applications of the Right to Confrontation, April 2012
Washington Impaired Driving Legislative Work Group, 2011-12
Bar Admissions: State of Washington; U.S. District Court, Western District of Washington
Colin Mieling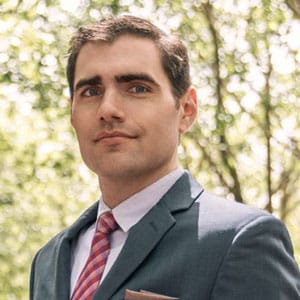 Colin's professional focus has long been on representing those harmed by exposure to industrial toxins. When pursuing justice in wrongful death or personal injury resulting from asbestos exposure, he is diligent in researching all of the information necessary to ensure that his clients get the justice they deserve from the companies that have caused them harm. He is a diligent litigator who has considerable background knowledge in the intricacies of asbestos bankruptcy trusts.
Colin is involved in several professional and civic organizations, including:
Washington State Association for Justice, EAGLE member
American Association for Justice
King County Bar Association
Member, KCBA Judiciary & Litigation Committee
Member, KCBA Judicial Candidate Evaluation Committee
Tacoma-Pierce County Bar Association
Bar Admissions: State of Washington; U.S. District Court, Western District of Washington
Thomas Breen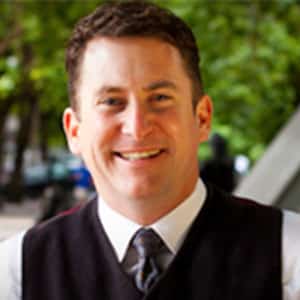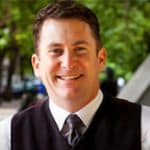 Tom focuses much of his legal representation on those harmed by exposure to asbestos, and he has successfully represented many victims of malignant mesothelioma. He is a trial attorney who began his career as a Deputy King County Prosecutor. He also served as lead counsel for the litigation team for a boutique law firm and as a trial attorney for a commercial litigation firm.
Tom is involved in several professional and civic organizations, including:
Speaker, WSBA, Evidence and Objection Skills Boot Training CLE: "How to Prepare for the Unexpected at Trial" (2011)
Speaker, WSBA, Jury Selection and Other Jury Skills CLE: "How to Avoid Having 12 Angry Jurors: The Fundamentals for Excelling In Front of a Jury" (2010)
Speaker, King County Prosecuting Attorney's Office: "Effective Cross Examination" (2011)
Member of the William L. Dwyer American Inn of Courts
Adjunct faculty, University of Washington School of Law, Trial Advocacy
Faculty member, National Institute of Trial Advocacy
Mock trial coach, University of Washington, American Association for Justice competition
Bar Admissions: State Bar of Washington; U.S. District Court, Western District of Washington; U.S. Court of Appeals, Ninth Circuit
How to File a Mesothelioma Claim in Washington
The first step is hiring the right lawyer. Washington asbestos attorneys work with clients in Seattle, Spokane, Tacoma, Vancouver, Bellevue, Everett, Olympia, Longview, and all other areas of the state.
Your lawyer will start the process by explaining your options. They will advise you as to which is your best choice:
Personal injury lawsuit. Negligent asbestos exposure is almost always the underlying cause of mesothelioma. A lawyer can help you hold the responsible companies accountable for your illness with a personal injury suit. You could recover damages for medical and other expenses.
Wrongful death claim. If your loved one died from negligent asbestos exposure, you might be eligible to file a wrongful death lawsuit.
Asbestos trust fund claim. Many companies that exposed people to asbestos eventually filed for bankruptcy. As part of the process, the courts required them to fund trusts for future claimants. Your lawyer can find any trusts you qualify for and make a claim for compensation.
VA benefits claim. If your asbestos exposure occurred during military service, you can seek benefits through the Veterans Administration. This includes disability compensation.
Where Did I Come into Contact with Asbestos in Washington?
To qualify for mesothelioma claims and lawsuits, you need to know where and when you encountered asbestos. An asbestos law firm can use your job history to track down the companies responsible.
There are several ways people in Washington came into contact with asbestos, including natural deposits, industrial jobs, and the maritime industry.
Asbestos Deposits and Mining
Northern Washington has several natural asbestos deposits.[2] While the state never produced significant amounts of asbestos, it does have formerly-active asbestos mines, as well as former prospects.
Natural asbestos deposits pose health risks for residents whether or not those sites were ever mined. Fibers can contaminate local air, ground, and water if natural asbestos is disturbed by construction or other activities.
There are two mines in the state of Washington. Located in Skagit and Okanogan counties, these mines are now inactive.[2] Although these two mines did not produce significant amounts of asbestos, they could have potentially exposed workers and area residents during the years they were active.
Libby, Montana Vermiculite in Washington
Like many other states, Washington received shipments of vermiculite from the W.R. Grace mine in Libby, Montana.[3] Vermiculite from this mine was shipped to facilities where workers processed it to make insulation and other products.
Libby vermiculite is notable because it was contaminated with asbestos. Decades of mining produced hundreds of thousands of tons of asbestos-laden vermiculite before anyone realized or warned about the risks.
By the time the contamination was detected, thousands of residents and workers who handled the vermiculite were exposed to asbestos. Multiple processing sites in Washington received Libby vermiculite shipments, most located in and around Seattle and Spokane.
Shipping and Asbestos Use
Washington, especially Seattle and the surrounding area, has enormously contributed to the maritime industry. Shipping, shipbuilding, naval facilities, and commercial fishing are all important industries in the state.
Unfortunately, ships have historically contained significant amounts of asbestos. For many decades, anyone who built or repaired ships or worked in shipyards was put at risk for asbestos exposure.
Paper Mills
Washington has been home to multiple paper mills for over 100 years. In previous decades, the mills used asbestos in much of their equipment, including digesters, pumps, boilers, storage tanks, washers, dryers, and turbines.
Workers in paper mills worked with and around asbestos and faced exposure risks daily. Some of the paper mills that used asbestos include Crown Zellerbach in Camas, Everett Pulp & Paper in Everett, and Longview Fiber and Weyerhauser in Longview.
Other Sites in Washington with Known Asbestos
Washington has also been home to other critical industries that potentially exposed workers and residents to asbestos. Many industrial and manufacturing facilities used asbestos in their buildings, machinery, equipment, and protective gear. In some of these industries, employees directly handled asbestos in the manufacturing process.
Some of the many sites in Washington that were known to have asbestos include:
Fairchild Air Force Base, Spokane
Crown Zellerbach Paper Mill, Camas
Alcoa-Wenatchee Aluminum Plant, Malaga
Lockheed Shipbuilding and Construction Company, Harbor Island
Puget Sound Bridge and Dredge Shipyard, Seattle
Lake Union Shipyard, Seattle
Sand Point Naval Air Station, Seattle
Duwamish Shipyard, Seattle
United States Naval Air Station, Seattle
Boeing Aircraft, Seattle
Vancouver Shipyard, Vancouver
Atomic Energy Plant, Pasco
Todd Shipyard, Everett
Boeing Aircraft Assembly Plant, Everett
Weyerhauser Lumber Mill, Everett
Kaiser Aluminum Plant, Tacoma
Hooker Chemical Plant, Tacoma
U.S. Oil & Refining Oil Refinery, Tacoma
Can I Still Be Exposed to Asbestos in Washington Today?
Yes, workers and residents in Washington are still at risk of asbestos exposure. Although most harmful exposure occurred in the past, lingering asbestos materials continue to put people at risk.
Most of the danger comes from asbestos construction materials that remain in older buildings. Homes, public buildings, worksites, and abandoned industrial sites all potentially contain asbestos. If those materials deteriorate or get mishandled during renovations or demolitions, they can cause exposure.
In 2022, Washington's Attorney General disciplined a fraudulent asbestos abatement professional in Bothell for violating state regulations. Derrick Boss received a sentence of 105 days in jail for leaving customers with harmful, exposed asbestos in their homes.[4]
Natural disasters can also be a source of ongoing exposure. Massive flooding in Everson in 2021 caused significant home damage. Some of the homes destroyed contained asbestos, which put local residents and cleanup workers at risk of exposure.[5]
How Much Compensation Can I Get for Mesothelioma?
An asbestos attorney is in the best position to estimate the amount of damages you might recover in a lawsuit or claim. They cannot, however, make any guarantees. Every case is different and amounts depend on individual factors. These cases that went in favor of plaintiffs in Washington can give you a good idea of what to expect:
In one of the biggest wrongful death lawsuits in Washington, a jury awarded a family $81.5 million for their loved one's death from mesothelioma. Jerry Coogan worked as a mechanic and handled brake pads and other parts made with asbestos by Genuine Parts Company (now NAPA). After appeals, the case went to the Supreme Court of the state of Washington, which upheld the large verdict.[6]
In another wrongful death suit, the family of Kevan Holdsworth received an award of $16.67 million from a King County jury. He worked at a paper mill supplied by Scapa Waycross with asbestos products. The jury agreed Scapa was liable for his mesothelioma.[7]
A Seattle jury awarded a plaintiff $10.2 million in 2009. The victim was a former paper mill worker who was diagnosed with mesothelioma. Although he worked for Crown Zellerbach Paper Mill, he sued the makers of the materials he used on the job. The jury agreed the products had design flaws that caused his asbestos exposure and resulting illness.[8]
What Are the Asbestos Laws in Washington?
Washington's asbestos laws help prevent ongoing exposure. Other laws affect how past exposure victims take legal action and recover damages.
Asbestos Safety Regulations
Laws relating to asbestos use, abatement, and disposal are administered by Washington's Department of Labor and Industries. The department enforces state regulations as well as those set by federal agencies. The department trains and certifies professionals who inspect buildings for asbestos as well as those who work with and abate asbestos materials.
Construction projects must be inspected for dangerous asbestos before they begin. Projects involving asbestos must be disclosed to the state at least ten days in advance. Although private homeowners are exempt from many restrictions, they still must use trained professionals to remove any asbestos.
Statute of Limitations
Like other states, taking legal action over asbestos exposure and illness has a time limit in Washington. Washington's statute of limitations is three years.
If you want to file a lawsuit to seek damages for your condition, you must do so within three years of diagnosis. For wrongful death cases, the statute of limitations is also three years from the time of death.
Take-Home Duty for Secondhand Asbestos Exposure
Secondhand exposure occurs when someone unknowingly brings asbestos fibers home on their clothing, exposing other members of the household.
Most people with mesothelioma encountered asbestos directly, but some victims got sick from secondhand exposure. A 2007 lawsuit from one of these victims in Washington set the precedent that companies have a duty to warn of the risks of secondhand, or take-home, exposure.
The plaintiff in the lawsuit developed mesothelioma after washing her husband's asbestos-laden work clothes. During the original trial, the court ruled that the company, Scott Paper Co., had no duty of care to her. An appellate court reversed that decision. This gives victims of secondhand exposure greater opportunities to recover damages.[9]
Cancer Care in Washington
Diagnosing and treating mesothelioma is challenging. This is an aggressive cancer that requires specialized expert care. If you have been diagnosed with mesothelioma, you can seek expert care and treatment by looking for a National Cancer Center-designated Comprehensive Cancer Center.
These facilities are staffed by cancer experts who use cutting-edge treatments and participate in the latest research. In Washington, the Fred Hutchison/University of Washington Cancer Consortium in Seattle is one of these cancer centers.[10]
Contact a Washington Mesothelioma Lawyer Today
To increase your chances of a successful lawsuit, you need expert advice and guidance. Fortunately, the help you need can be provided by the Washington mesothelioma law firm of Schroeter Goldmark & Bender.
Schroeter Goldmark & Bender specializes in asbestos litigation and settlements, know the laws related to asbestos and mesothelioma, and have a proven success record of winning many multi-million dollar verdicts for their clients.
Get Your FREE Mesothelioma Packet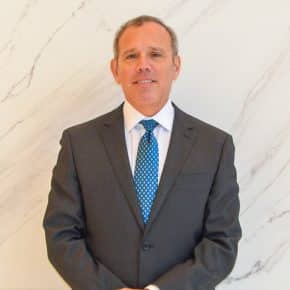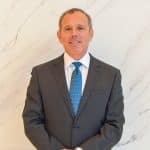 Rod De Llano was born and raised in Laredo, Texas. He graduated from Princeton University with a B.A. in Economics, and earned a law degree from the University of Texas. After working for an international law firm for several years, Rod formed a law firm dedicated to representing persons injured by exposure to asbestos products. For over 20 years, Rod has fought for persons diagnosed with asbestos-related diseases such as mesothelioma, lung cancer, and asbestosis. His clients have recovered over $1 billion over the years.