Machine Operators and Asbestos Exposure
This page has been fact checked by an experienced mesothelioma Patient Advocate. Sources of information are listed at the bottom of the article.
We make every attempt to keep our information accurate and up-to-date.
Please Contact Us with any questions or comments.
Machine operators work in a variety of industries, setting up, maintaining, repairing, and operating all kinds of machines. These workers faced asbestos exposure risks in the past and even some risks today. If you worked as a machine operator, talk to an asbestos lawyer about your options.
What Do Machine Operators Do?
A machine operator operates machinery and heavy equipment. The machinery can be varied, and the job duties include setting up equipment, operating machinery, monitoring machinery to keep it running efficiently, and performing maintenance and quality checks on machines.
These skilled workers not only know how to operate complex machinery, but they also understand how they work and can maintain or even repair equipment. Machines that require operators include:
Cranes and other lifting or loading equipment
Construction equipment
Drilling machines
Grinders
Lathes
Milling machines
Where Do Machine Operators Work?
Many types of industries and employers require machine operators, including:
Construction sites, including roadbuilding
Dredging companies
Ports and shipyards
Mines
Industrial farms
Manufacturing plants
Distribution warehouses
Airports
Railroad yards
Industrial plants
Steel mills
Machine operators may handle high-tech machines run by computers or manually-operated machines, depending on the employer and industry.
How Are Machine Operators Exposed to Asbestos?
Machine operation as a career is broad. Because these skilled workers are employed in a wide range of industries, some are more at risk for asbestos exposure than others. In general, anyone working in this field could have been exposed because of how asbestos was once used extensively in machines and heavy equipment.
Before the 1980s, and in some cases well into the 1990s, machinery included asbestos in many materials and components. Asbestos is useful in resisting heat and fire. In machines, this is particularly important where friction occurs.
For instance, many large machines use asbestos in the brakes. It prevents the brakes from overheating due to friction. This can be risky for workers, though, especially when doing maintenance. When a machine operator had to mix or replace brakes or other asbestos parts, they could have inhaled loose fibers from the mineral.
The exposure route varies from one machine job to another. For instance, a construction operator may be exposed when demolishing an old building. Any asbestos not properly remediated can release fibers into the air during demolition.
These are some of the other machine parts, components, and materials machine operators may have come into contact with asbestos through their work:
Brakes and clutches
Insulation materials
Protective gear
Gaskets
Valves
Pumps
Bearings
Electrical equipment
Conveyer belts
Machine Jobs with Asbestos Exposure Risk
Any machine operator working during the era of heavy asbestos use could have been exposed. The Department of Labor outlined specific jobs that put workers at risk before 1995:[1]
Industrial and refractory machinery mechanics
Molding and casting machine operators in metal and plastic fabrication
Extruding and drawing machine operators in metal and plastic
Separating, filtering, and clarifying machine operators
Mixing and blending machine operators
Painting and paint spraying operators
People who worked near machines could also have been exposed to asbestos, including machining engineers. Mechanics who repaired and maintained machines also faced significant risks of exposure.
Research on Machine Operators and Mesothelioma
A study from the Netherlands looked at the occupational profiles of people diagnosed with asbestos diseases, like mesothelioma.
Machine operators came up in the study, as did the field of industrial machinery more generally. Workers in these industries and positions had higher rates of asbestos disease than many others.[2]
Other studies have placed machine operators in a lower-risk category for asbestos exposure. This is compared to other industrial jobs, and it does not mean that machine operators had no exposure. They suffered less exposure than other professions, such as welders and railway workers.[3]
How to Lower the Risk of Asbestos Exposure on the Job
The Occupational Safety and Health Administration (OSHA) regulates safety in the workplace. OSHA addresses many types of hazards, including asbestos exposure. The occupational exposure limit for asbestos is just 0.1 fiber per cubic centimeter on average over an eight-hour shift.[4]
If you work in a job with asbestos exposure risk, know your rights and your employer's responsibilities. They should monitor for asbestos, communicate the risks to workers, and provide any necessary training and safety gear. If they do not, you can file a complaint with OSHA.
Make use of all safety gear provided if you will be working around asbestos. Use respirators, follow safe procedures for handling asbestos, and always change clothing before leaving work.
How to Seek Compensation if You Worked as a Machine Operator
If you worked as a machine operator in any industry, you could now be facing asbestos illnesses. It's often not your employer but companies that made the asbestos you came into contact with at work. Contact an asbestos lawyer who can investigate your exposure and find out which companies may be liable.
There are two main ways to seek compensation for occupational asbestos exposure: file a claim with an asbestos trust or file a lawsuit against the liable companies. Your lawyer will know which, or if both, options make sense.
A lawsuit is sometimes the only option, and people have sued over asbestos exposure for machine operations. In 2004, David A. DeMeyer died of mesothelioma after starting a lawsuit against several companies. He worked as a machine operator for Garlock Inc. from 1967 to 1982.[5]
His widow continued the lawsuit, alleging that workplace exposure to asbestos caused his mesothelioma resulting in wrongful death. She brought the suit against multiple manufacturers that made materials he used throughout his career as an operator and in other positions.[5]
Cases like these are important for holding responsible companies accountable. If you suffered because of asbestos exposure while working as a machine operator, you have legal rights. Contact an asbestos lawyer to find out what you can do about it.
Get Your FREE Mesothelioma Packet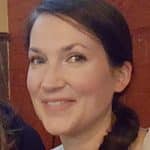 Mary Ellen Ellis has been the head writer for Mesothelioma.net since 2016. With hundreds of mesothelioma and asbestos articles to her credit, she is one of the most experienced writers on these topics. Her degrees and background in science and education help her explain complicated medical topics for a wider audience. Mary Ellen takes pride in providing her readers with the critical information they need following a diagnosis of an asbestos-related illness.
Get Your FREE Mesothelioma Packet
Page Edited by Patient Advocate Dave Foster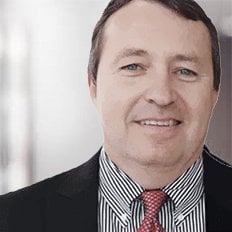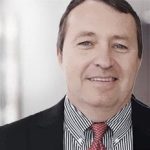 Dave has been a mesothelioma Patient Advocate for over 10 years. He consistently attends all major national and international mesothelioma meetings. In doing so, he is able to stay on top of the latest treatments, clinical trials, and research results. He also personally meets with mesothelioma patients and their families and connects them with the best medical specialists and legal representatives available.