This page has been fact-checked by a Doctor of nursing practice specializing in Oncology and has experience working with mesothelioma patients.
Sources of information are listed at the bottom of the article. We make every attempt to keep our information accurate and up-to-date.
Free Mesothelioma Packet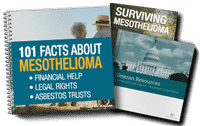 New treatment options
Learn from survivors
Veterans benefits & claims
File for your share of $30 billion in trust funds
Please Contact Us with any questions or comments.
Both pleural mesothelioma and asbestos-related lung cancer can cause a persistent, nagging cough as a common symptom. The causes of the cough may be related to cancer, its complications, or treatments. Management of coughing includes treatment of the cancer, medications, and lifestyle or home remedies.
What is a Mesothelioma Cough Like?
A cough is a common symptom of pleural mesothelioma that worsens as cancer progresses.[1] Most mesothelioma patients with a cough experience a dry, persistent cough that goes on most of the time for weeks or months.
Free Mesothelioma Packet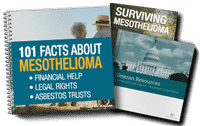 New treatment options
Learn from survivors
Veterans benefits & claims
File for your share of $30 billion in trust funds
Additionally, patients may have a wet, productive cough that brings up phlegm. Coughing up blood is also possible, especially as lung cancer or mesothelioma progresses.
What Causes Coughing?
Occasional coughing is a normal response to irritants or secretions in the airway. The mechanism of coughing helps to clear the airways to aid in breathing and prevent infection. A persistent cough, however, is triggered by an underlying condition.[2]
Mesothelioma and Its Complications
Pulmonary cancers, including pleural mesothelioma and lung cancer, can cause coughing as a symptom. Often this is indirect, through the complications triggered by the tumors or the repercussions of asbestos fibers in the airways.
The damage caused by asbestos over the years can lead to irritation that triggers a cough. Inflammation and collection of fluid in the pleural tissue may also be the underlying cause of the cough. It is also common with asbestos exposure and mesothelioma for the pleura to thicken. The pressure of the thickened tissue can cause a persistent cough.
Other complications associated with mesothelioma that can cause coughing include:[3]
Respiratory infections, like pneumonia
Pleural effusion, the build up of fluid in the pleura
Pulmonary embolism, a blood clot in the lungs
Superior vena cava syndrome, a blockage of this major vein by a tumor
Cancer Treatments
Treatments for mesothelioma may cause or worsen the cough. Commonly, radiation therapy to the chest can also cause irritation that leads to a cough. Surgical procedures may also lead to complications, such as ongoing inflammation or acute infections, worsening the cough, or generating a new cough.
Managing a Persistent Cough
A persistent cough can be uncomfortable, painful, and disruptive. It may limit mobility and activity and even cause social anxiety, leading to withdrawal and isolation.
Patients with a mesothelioma cough can benefit from several management and palliative strategies, from treating cancer itself to using medications and lifestyle changes to reduce coughing.
Treating the Cancer
Coughing itself is not a problem, but it is a symptom of the disease. In any case of persistent cough, the most effective strategy is to treat the underlying condition. In the case of mesothelioma, this means adhering to a patient's treatment plan.
Surgery, chemotherapy, radiation therapy, or any combination of these or other cancer treatments may help. They reduce tumor size and resulting complications, which in turn may reduce coughing.
Palliative Treatments
Palliative treatments aim to improve symptoms. Sometimes that includes treating underlying cancer, procedures to remove fluid around the lung, or other therapies that might consist of medications to suppress the cough.
Cough Medicines
Patients with a mesothelioma cough may take cough suppressants to reduce this symptom. Over-the-counter medications may help but are often not adequate for the persistent, worsening cough many patients experience.
Other antitussives, drugs that target cough, are prescription and may be given to mesothelioma patients opioid cough suppressants, typically with codeine, and levodropropizine, a non-opioid antitussive. These come with risks and side effects, which should be balanced against the benefits.[4]
Lifestyle Remedies
For many mesothelioma patients, lifestyle changes and home remedies bring relief to coughing:
Avoiding any respiratory irritants, like smoke, dust, aerosol sprays, and allergens
If smoking, quit. Avoid second hand smoke as well.
Maintaining good hydration
Sucking on cough drops and hard candies
Drinking a warm beverage with honey
Taking a hot shower or steam bath to moisturize the airways
Using a humidifier in the home to reduce dry air
A cough may not seem serious, but the consequences are significant when it persists day after day for weeks. Coughing interferes with sleep, talking, socializing, and being active. Talk to your medical team if you are unable to control your coughing associated with mesothelioma.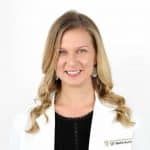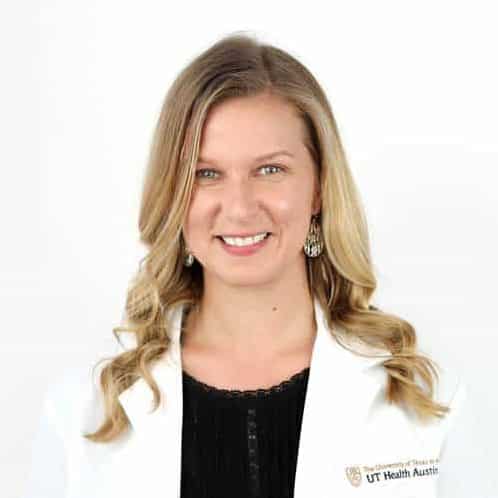 Anne Courtney has a Doctor of Nursing Practice degree and is an Advanced Oncology Certified Nurse Practitioner. She has years of oncology experience working with patients with malignant mesothelioma, as well as other types of cancer. Dr. Courtney currently works at University of Texas LIVESTRONG Cancer Institutes.