Medical Marijuana and CBD Oil for Mesothelioma
This page has been fact checked by a Doctor of Pharmacy who specializes in Oncology. Sources of information are listed at the bottom of the article.
We make every attempt to keep our information accurate and up-to-date.
Free Mesothelioma Packet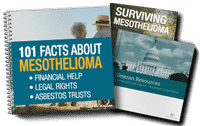 New treatment options
Learn from survivors
Veterans benefits & claims
File for your share of $30 billion in trust funds
Please Contact Us with any questions or comments.
Some patients living with mesothelioma turn to alternative therapies for relief from symptoms and to complement traditional treatments. Medical marijuana and CBD oil for mesothelioma have gained traction as treatments for symptoms and chemotherapy side effects.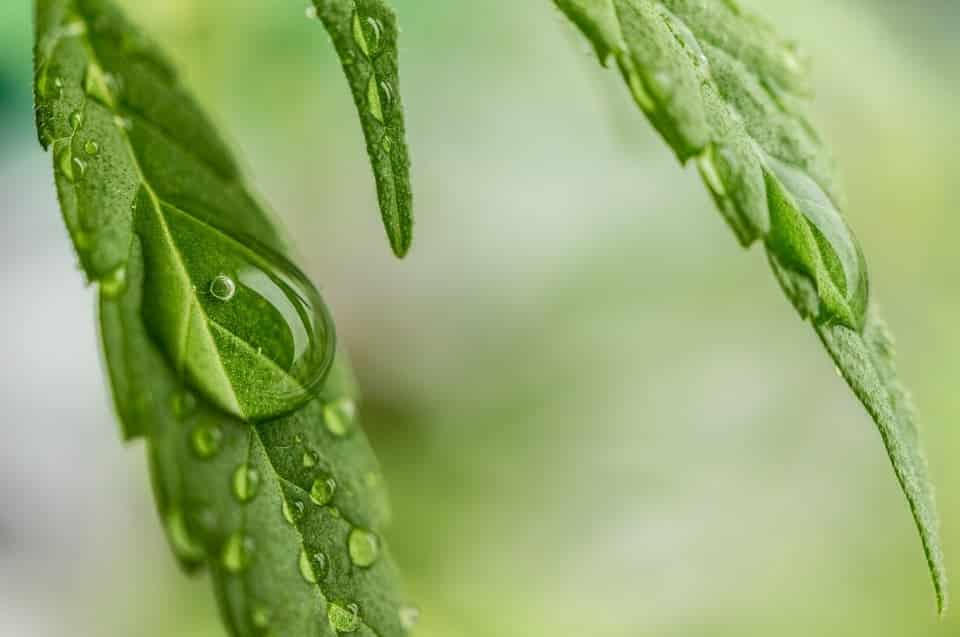 What is Marijuana?
Marijuana comes from the cannabis plant. Although cannabis is originally native to Asia, it is grown worldwide. Resin from the cannabis plant contains psychoactive compounds called cannabinoids. These compounds act on the central nervous system, affecting consciousness and mood. The cannabis plant has long been used for medicinal, spiritual, and recreational purposes. In the United States, marijuana is a schedule I controlled substance, making it illegal for use under federal law.[1] However, some states have legalized marijuana for recreational use, along with the jurisdictions that have legalized it for medical use.
Free Mesothelioma Packet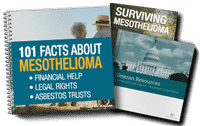 New treatment options
Learn from survivors
Veterans benefits & claims
File for your share of $30 billion in trust funds
Cannabinoids
Cannabinoids are compounds found in marijuana, many of which have medical applications. Although there has been a recent push to legalize the plant, it remains illegal under federal law. Because of these strict federal regulations, medical research into cannabinoids is limited. While these substances could help people with mesothelioma and other types of cancer, getting permission for research is difficult.
Marijuana contains over 100 different cannabinoids. The primary psychoactive cannabinoid is delta-9-tetrahydrocannabinol, or THC. THC is responsible for the drug high, but may also have medical benefits. The primary medical benefits include reducing inflammation, pain, and nausea. Another cannabinoid of interest is cannabidiol (CBD), which is used to treat seizures. Cannabidiol may also be helpful in treating anxiety without causing a high. Cannabidiol oil may also have anti-cancer properties and is known to help relieve cancer symptoms as well as the side effects caused by traditional cancer treatments. Both THC and CBD have been approved by the FDA for very limited use.[1]
Cannabinoid Drugs Available for Cancer Patients
There are three available prescription drugs that were developed based on cannabinoids. Marinol® (dronabinol) contains synthetic THC and is FDA approved to treat nausea and vomiting caused by chemotherapy. It can also be prescribed to HIV and AIDS patients to improve appetite and reverse weight loss. Cesamet® (nabilone) also contains a synthetic THC. This drug is approved to treat nausea and vomiting from chemotherapy when other drugs have failed. Finally, Epidiolex® (cannabidiol) is approved to treat some very serious and rare seizures.[1]
In Canada and many European countries, Sativex® (Nabiximols) has been approved to treat cancer pain. This medication comes in a mouth spray and contains a mixture of THC and cannabidiol. It is currently in phase III trials in the United States and could eventually be approved for pain relief.[1]
Cannabis Cancer Symptoms and Treatment Side Effects
One effective use for cannabis in cancer patients is to reduce the nausea and vomiting triggered by chemotherapy. These side effects can sometimes be so severe that they prevent patients from continuing treatment; however, cannabis-related medications have been proven in clinical trials to help relieve these symptoms, allowing patients to continue potentially life-saving treatments. Tested drugs for this use are nabilone and dronabinol. These medications could also help restore appetite and help patients maintain a healthy weight.[1]
For many patients with cancer, pain is a debilitating symptom. As the cancer grows and spreads, it can lead to severe pain that can be difficult to control with traditional medications. Limited studies have been conducted with marijuana use for pain related to cancer. One study found that combining cannabinoids with morphine brought relief.[2] In another, cannabinoids used as a mouth spray provided more pain relief for patients than narcotics.[3]
Living with mesothelioma puts patients at risk for emotional distress, including anxiety, depression, and insomnia; however, research suggests cannabinoids may help reverse these symptoms. In a few human studies, inhaled cannabis reduced anxiety in cancer patients and improved mood and overall feelings of well-being, though it was noted that the effect was different between strains of marijuana.
Cannabis and Antitumor Activity
Research regarding cannabinoids in humans with cancer has been limited, and studies that investigate how these substances affect cancer cells specifically are even more limited, but there is some evidence that compounds in cannabis could do more than treat symptoms. Small studies in laboratories and in animals have found that these substances can kill cancer cells.[4]
One study showed that cannabinoids could slow and stop tumor growth in mice and rats. In another study that used laboratory cell cultures, cannabinoids killed breast cancer cells while having no effect on healthy cells. Another laboratory study with mice found that cannabinoids given with chemotherapy may increase the effectiveness of traditional treatment.
While there are no studies on how cannabis affects tumors and cancer cells in living people, there are many anecdotal stories from people who claim marijuana cured their cancer. Included in these anecdotal stories is a handful of people with mesothelioma. These people claim to have used cannabis oil to achieve remission, living years after a diagnosis.
CBD Oil and Cancer
Cannabidiol (CBD) oil is a non-psychoactive marijuana product. CBD is just one of many cannabinoid compounds found naturally in marijuana; however, unlike THC, CBD does not cause a high. Because of this, CBD is a prime candidate for medical applications. As an oil, CBD is easily consumed and is currently used for a variety of health conditions, although there is no direct evidence of its efficacy outside of seizures.
No studies have specifically investigated CBD oil for treating mesothelioma; however, there is evidence it could have anti-tumor properties. In animal studies, CBD has slowed the growth of glioblastoma, breast cancer, lung cancer, colon cancer, and prostate cancer. A study from the UK, where CBD extracts were administered to mice with pancreatic cancer, produced longer life expectancy. This type of study is exciting for patients with challenging cancers like mesothelioma. Although this evidence comes from laboratory animals, there is hope it could also apply to humans. If so, CBD oil could be a useful tool for increasing life expectancy for aggressive cancers.
CBD oil is known to provide relief from cancer and cancer treatment symptoms. Several symptoms can be managed with CBD, even in comparison with THC. In one study, researchers compared the results of CBD and THC on patients. These researchers discovered that patients given CBD experienced greater pain relief. Other symptoms that CBD can manage include nausea and vomiting triggered by chemotherapy, stress and anxiety, and insomnia.
Side Effects of Cannabis
As with any medication, cannabis may cause several side effects. These side effects vary in type and severity, depending on dosage and method of administration. Cannabidiol (CBD oil) may produce fewer symptoms and be a safer alternative to smoking marijuana. Possible adverse side effects may include low blood pressure, bloodshot eyes, paranoia, hallucinations, rapid heartbeat, depression, and dizziness.
Like smoking cigarettes or other tobacco products, smoking marijuana can damage the lungs. Marijuana smoke contains many of the same cancer-causing compounds as cigarette smoke. Studies show that smoking marijuana can lead to chronic bronchitis, acute bronchitis, chronic cough, and damage to the cells lining the major airways.[5]
While CBD is not psychoactive, it can cause side effects for some users. The most common side effects for CBD are fatigue, changes in eating habits and weight, and diarrhea. Other potential side effects are dry mouth, dizziness, vomiting, nausea, and anxiety.[1] The potential for side effects with CBD is much lower than for THC. Most patients experience mild side effects or none at all.
The potential benefits of CBD for mesothelioma patients are important.; however, it is also important to point out that research into these compounds is limited. Despite amazing anecdotal stories, patients with mesothelioma and other cancers should not rely on cannabis products to actually treat their cancer.
If you have mesothelioma and live in a state with legal options for medical marijuana and CBD oil, talk to your medical team. You may find relief from symptoms like nausea or weight loss; however, never try a new medication or natural product without guidance from your doctor, and never use alternatives as a substitute for a physician's recommended treatment.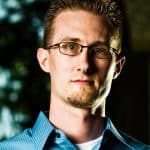 Kyle J. Becker, PharmD is certified by the Board of Pharmacy Specialties in Oncology Pharmacy. Dr. Becker earned his pharmacy degree from Shenandoah University and he currently serves as an oncology pharmacist at Parkview Cancer Institute.