This page has been fact-checked by a Doctor of nursing practice specializing in Oncology and has experience working with mesothelioma patients.
Sources of information are listed at the bottom of the article. We make every attempt to keep our information accurate and up-to-date.
Please Contact Us with any questions or comments.
A mesothelioma biopsy is an essential part of diagnosing this cancer. It involves removing a small amount of tissue from the area of concern so that a pathologist can examine the cells. This helps determine if the cells are malignant mesothelioma.
Watch Dr. James Pearle answer – "Why is a biopsy so important to diagnose patients with mesothelioma?"
What Is a Biopsy?
A biopsy is the examination of a fluid or tissue sample to diagnose a condition. Medical professionals also use biopsies to find the source of an illness and determine its extent.
A biopsy can confirm the presence of cancerous cells, reveal the types of cancer cells, and show if and how far the cancer has spread, depending on where the biopsy is taken.[1]
A tissue or fluid sample is extracted with a needle, open surgery, or endoscope. A pathologist examines the samples under a microscope to learn about the tissue, cells, and fluid.[1]
The Importance of Biopsies in Diagnosis
A biopsy is one part of a complete diagnosis for mesothelioma. It is the most accurate way to confirm if someone has cancer. An imaging test can tell a doctor that there is some type of tumor in the pleura or other area of the body.
However, imaging cannot confirm if suspected tissues are malignant or determine the specific type of cancer. Biopsies also determine the extent of the cancer. All of this information helps the patient and medical team develop the best possible treatment plan.
How Is a Mesothelioma Biopsy Done?
There are several types of biopsies. The type your oncologist chooses depends on your particular situation and needs.
Image-Guided Biopsies
Patients with suspected cancer will first undergo imaging studies, which will help guide doctors to the best location to biopsy.
Most often, this includes a biopsy guided by additional imaging to be sure the needle is going into the correct area. Doctors can do this via ultrasound or CT guidance. The doctor can use the images to see where the needle is removing a sample.[1]
Fluid and Needle Biopsies
A true cancer biopsy removes tissue, but your doctor might want to examine fluid as well. Testing the fluid that builds up during mesothelioma can be a valuable part of the diagnosis. There are several types of fluid biopsies, depending on the location in the body:[1]
Thoracentesis. This procedure removes fluid from around the lungs in patients with pleural mesothelioma.
Paracentesis. A paracentesis removes fluid from the abdomen to test for peritoneal mesothelioma.
Pericardiocentesis This procedure removes fluid from the sac around the heart to test for pericardial mesothelioma.
Doctors perform fluid biopsies by inserting a needle into the area of fluid buildup. It is a simple procedure that doesn't require anesthesia.
Your doctor might also use a needle biopsy to remove a piece of tissue. This is known as a core needle biopsy. These are often done with ultrasound or CT guidance.
Endoscope Biopsies
An endoscope is a thin, flexible tube used to examine the inside of the body. The endoscope has a light as well as a lens or a camera that allows the doctor to see deep into the body. Encdoscopies used to diagnose mesothelioma include:[1]
Thoracoscopy. A thoracoscopy uses a scope to remove tissue from the chest cavity. It allows doctors to take a sample and look within the cavity and at lymph nodes to determine if tumors have spread. Doctors can perform a thoracoscopy with local anesthesia or moderate or full sedation.[2]
Laparoscopy. Doctors perform laparoscopies to diagnose abdominal conditions, including peritoneal mesothelioma. They insert the scope into the abdominal cavity through small incisions.
Mediastinoscopy. The mediastinum is the space between the lungs. Doctors often need to look at the lymph nodes in this space to diagnose the spread of pleural mesothelioma. They insert a scope through a small incision in the neck.
Endobronchial ultrasound needle biopsy. A bronchoscopy to sample the bronchial tubes isn't often necessary for mesothelioma, as this cancer rarely spread there. A doctor might use bronchoscopy to better image the mediastinal lymph nodes. They insert a scope down the throat and can use ultrasound to image the lymph nodes or insert a needle to take a biopsy.
Although an endoscopy is relatively noninvasive and does not require a large incision or open surgery, it does need to be done in a monitored space. This can be in a diagnostic space, similar to where people have outpatient colonoscopies, for example, or in the operating room if general anesthesia is required.
Open Surgery
Less invasive and lower risk techniques for biopsies are always used first if possible. However, sometimes they are not enough to diagnose mesothelioma. As a last resort, doctors will conduct open surgery. Open surgery uses an incision to remove a significant amount of tissue.
Video-assisted thoracic surgery (VATS) is a minimally invasive approach. It uses small incisions and a camera to obtain a biopsy.[2]
A thoracotomy is a larger incision along the chest performed during complex surgeries. A laparotomy is the same procedure through the abdomen and is used for diagnosing peritoneal mesothelioma.[1]
Incisional and Excisional Biopsies
Biopsies for mesothelioma are also sometimes classified as incisional or excisional. For an incisional biopsy, only a small amount of tissue is removed from a tumor. These are done when the tumor is easily accessible.
An excisional biopsy refers to the complete removal of a tumor. If possible, doctors will remove an entire mass, both for testing and as a part of treatment. This procedure is like killing two birds with one stone. It allows for a biopsy of the tumor and negates the need for later surgical removal.
What to Expect When Getting a Mesothelioma Biopsy
It's normal to feel nervous about undergoing a biopsy, but they are simple, common procedures. You might not even need to go under general anesthesia. Some can be done with local anesthesia with or without mild sedation.
Your doctor or surgeon will tell you what to expect and what to do before and after the procedure. These are almost always outpatient procedures, which means you can go home the same day.
You might have some pain and soreness, but healing should be fast. A needle biopsy doesn't require any stitches. You will need a few stitches if you need an endoscopy, but the incision will be very small.
How Long Does it Take to Get a Diagnosis After a Biopsy?
The sample taken during a biopsy will be sent to a lab where a pathologist examines the cells. The pathologist looks at the cells under a microscope to determine if they are cancerous, and if so what type of cancer. They also describe the characteristics of the cells for a more detailed diagnosis.
The process of analyzing a biopsy sample usually takes a couple of days. It might take longer if it is a complicated diagnosis. Mesothelioma is a complex disease that might require second opinions and special staining techniques. This can add time to the process.
Keep in mind that the biopsy is just one part of a full diagnostic workup. Your oncologist needs to look at all test results to make a final diagnosis.
There are many types of biopsies. The kind you may undergo for mesothelioma diagnosis depends on individual factors. Your medical team will decide which biopsies are necessary for accurate diagnosis. From there, they will set you on a path to treatment.
Get Your FREE Mesothelioma Packet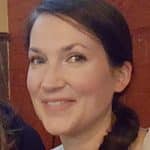 Mary Ellen Ellis has been the head writer for Mesothelioma.net since 2016. With hundreds of mesothelioma and asbestos articles to her credit, she is one of the most experienced writers on these topics. Her degrees and background in science and education help her explain complicated medical topics for a wider audience. Mary Ellen takes pride in providing her readers with the critical information they need following a diagnosis of an asbestos-related illness.
Get Your FREE Mesothelioma Packet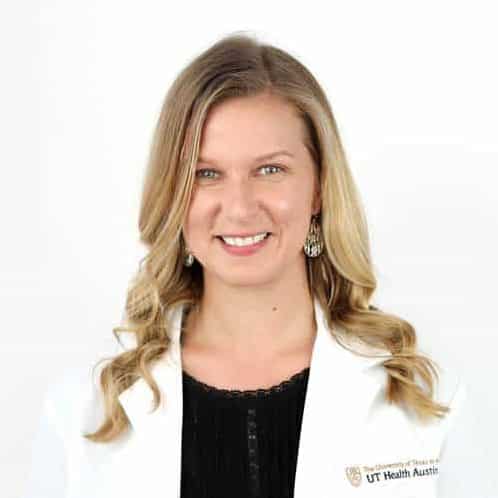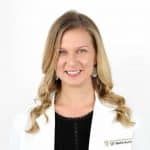 Anne Courtney has a Doctor of Nursing Practice degree and is an Advanced Oncology Certified Nurse Practitioner. She has years of oncology experience working with patients with malignant mesothelioma, as well as other types of cancer. Dr. Courtney currently works at University of Texas LIVESTRONG Cancer Institutes.