Idaho Mesothelioma Lawyer
This article has been fact checked by an experienced mesothelioma attorney. Sources of information are listed at the bottom of the article.
We make every attempt to keep our information accurate and up-to-date.
Please Contact Us with any questions or comments.
An Idaho mesothelioma lawyer can help you get compensation for asbestos-related illnesses. Asbestos exposure in Idaho caused hundreds of deaths from mesothelioma, asbestosis, and lung cancer. The state's mines contributed to this deadly exposure.
Get Financial Help Now
Get Help from the Top Mesothelioma Law Firms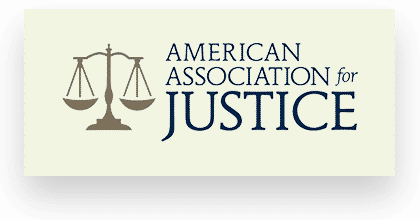 Free Consultation
Brochures from Top Law Firms
Testimonials
How Can an Idaho Mesothelioma Lawyer Help Me?
If you were exposed to asbestos and now have mesothelioma or a related illness, you have a right to seek compensation. Idaho mesothelioma lawyers are experts in this area of the law. They have the experience and knowledge you need to have the best chance of succeeding with a claim.
Idaho mesothelioma lawyers work with asbestos victims in Boise, Meridian, Nampa, Idaho Falls, Pocatello, Coeur d'Alene, and throughout the state. Asbestos attorneys can help you by:
Offering a free initial consultation
Answering all your questions and explaining your options
Providing investigators to track down the companies that exposed you to asbestos
Filing a lawsuit or claim on your behalf
Maximizing your compensation
Providing expert services with no fee until you win
How to File a Mesothelioma Claim in Idaho
The first step in filing a claim is getting the right lawyer or asbestos law firm to represent you. They will do all the work of filing lawsuits and claims to get you the compensation you deserve. There are several ways to make a mesothelioma claim in Idaho:
Personal Injury Lawsuit. If a company that exposed you to asbestos still exists, you can file a lawsuit to sue for damages. Compensation often includes medical expenses as well as damages for pain and suffering.
Wrongful Death Lawsuit. If you lose a loved one to past asbestos exposure, you can file a wrongful death suit to recover damages.
Asbestos Trust Fund. Asbestos companies that went bankrupt set up trust funds to compensate future claimants. Your lawyer can determine if you qualify for a trust and file a claim for you.
VA Benefits. Idaho veterans might qualify for benefits if they encountered asbestos during military service. A lawyer or veterans service officer can help you claim for these benefits.
Who Qualifies for an Idaho Mesothelioma Claim?
Idaho ranks in the middle of the fifty states for asbestos-related deaths. This means that many people in the state qualify to make a claim. Nearly all cases of asbestos illnesses resulted from negligent exposure, and victims can hold companies responsible.
In Idaho, thousands of people died over the last decade from diseases related to asbestos, including lung cancer, asbestosis, and mesothelioma.[1] The exposure came mostly from industrial workplaces but also natural deposits, mines, and naturally occurring asbestos.
Mineral processing plants, chemical plants, power plants, manufacturing plants, and other kinds of industrial plants in Idaho used asbestos and exposed workers to it. Many workers got sick from the exposure, and in turn, worked with Idaho mesothelioma lawyers to get compensation for medical bills and other expenses.
Naturally Occurring Asbestos and Mines
Idaho is a mountainous state with plenty of natural resources, including asbestos. The Rocky Mountain range has several sources of asbestos.
Natural deposits of asbestos, even when not mined, can cause harmful exposure. Tiny fibers are in the soil, which can lead to contaminated dust that residents in the area are exposed to and inhale.
It may have been used in road materials that are kicked up as dust in the air. It can also contaminate other mined minerals. Workers can be exposed through the mining and processing of those contaminated minerals.
One major mine in Idaho that may have significantly contributed to asbestos exposure is the Kamiah Asbestos Mine in the Maggie Creek District.[2]
The asbestos mine is no longer active but likely exposed many workers to dangerous fibers over the years. Any residents in the surrounding area may also have been exposed over the years and are at risk of getting sick.
Industrial Asbestos Exposure
While mines can be an essential source of asbestos exposure, industrial workplaces have caused the majority of exposure in Idaho.
Power plants, for instance, are work sites that often use asbestos and have a high potential for exposing workers. The hydroelectric power plant in Pocatello, Idaho is known to have used asbestos in the machinery and equipment. The site may also have put asbestos in the air and soil.
The Monsanto Chemical plant and Idaho Chemical are also known to have had asbestos in the workplace. Other companies in Idaho with a history of asbestos include:
Boise Cascade Corporation, Boise
Chandler Supply Company, Boise
The United States Atomic Energy Commission, Idaho Falls
Waters Asbestos & Supply, Idaho Falls
Western Steel, Arco
Westinghouse Electric Corporation, Scoville
Phillips Petroleum Company, Scoville
Union Pacific Railroad Company, Pocatello
Carnation Milk Products Company, Nampa
Idaho Residents Are Still at Risk of Asbestos Exposure
Most cases of mesothelioma today resulted from asbestos exposure on the job decades ago. Asbestos is used much less frequently today, although it is not completely banned.
The ongoing issue is the danger posed by asbestos that persists in older buildings and workplaces. These sites continue to put residents at risk of exposure, even with safety regulations in place.
As recently as 2021, the U.S. Environmental Protection Agency settled with several companies over violating asbestos safety rules.
The EPA penalized Wright Brothers, the Building Company and First Team Restoration Inc. for violations they made renovating a building in Boise. By violating the rules, they could have exposed their workers and others to asbestos.[3]
Western States Asbestos Trust and Lawsuits
A significant source of asbestos exposure in Idaho was through the Western States Equipment Company. The massive machinery it produced and the equipment the workers used contained substantial amounts of asbestos. The company continued to expose workers to harmful levels of asbestos even after the federal regulations on asbestos went into effect in the 1970s.
A former employee of Western States filed a lawsuit against the company after developing mesothelioma. He worked for the company for two different periods, first in a role painting parts and later as a mechanic working on asbestos-laden clutches and brakes on vehicles and machinery.[4]
The company now has an asbestos settlement trust set up to pay workers who became sick because of the asbestos exposure on the job.[5]
Idaho Asbestos Laws
Idaho asbestos laws include safety regulations to prevent exposure and laws that govern how victims file claims and sue companies.
Asbestos Regulations
Any renovation or demolition of buildings that have asbestos must be reported to the Idaho Department of Environmental Quality (DEQ) before proceeding.
Asbestos abatement from older buildings can only be done by workers who are trained and certified to work with asbestos. The state relies on the Environmental Protection Agency to certify and license asbestos abatement professionals.
The DEQ also works to clean up contaminated sites, often older buildings, which contain harmful asbestos. For instance, the DEQ sought public comment before initiating a cleanup of the Pocatello power plant.
The facilities had many toxins, including lead-based paint, but it also had a lot of asbestos in the interior spaces. The plan was to clean the site so that it could be used for a community center and other businesses.
Statute of Limitations for Asbestos Lawsuits
The statute of limitations on asbestos-related lawsuits in Idaho is two years. Victims of exposure who become ill with a related disease have just two years after the time of diagnosis to file a lawsuit that could help them get compensation.
Loved ones of victims of asbestos exposure also have only two years to file a wrongful death lawsuit. The two-year period begins at the time of death from an asbestos-related condition.
Working with an Idaho Mesothelioma Lawyer
Since plaintiffs have two years from diagnosis to begin a lawsuit, it is important to move quickly. Working with an Idaho mesothelioma lawyer is of particular importance.
With a knowledgeable professional, victims have the best possible guide to crafting a valid lawsuit and a case against a negligent employer or manufacturer of asbestos materials. If you have become sick because of asbestos exposure and you believe someone is negligent, contact an Idaho mesothelioma lawyer.
Get Your FREE Mesothelioma Packet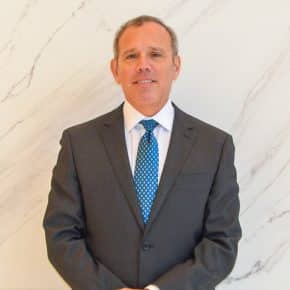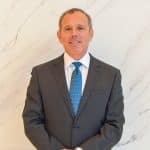 Rod De Llano was born and raised in Laredo, Texas. He graduated from Princeton University with a B.A. in Economics, and earned a law degree from the University of Texas. After working for an international law firm for several years, Rod formed a law firm dedicated to representing persons injured by exposure to asbestos products. For over 20 years, Rod has fought for persons diagnosed with asbestos-related diseases such as mesothelioma, lung cancer, and asbestosis. His clients have recovered over $1 billion over the years.