Kentucky Mesothelioma Lawyer
Kentucky falls right in the middle of the fifty states in terms of the number of people who have died because of asbestos-related illnesses. While many different kinds of job sites in the state have exposed people to asbestos, like metal working, construction, and chemical production, it is the coal mining industry that has had the biggest impact on workers and residents of Kentucky.
Those who became sick with mesothelioma, asbestosis, or lung cancer because of being exposed to asbestos face terrible symptoms and a shortened lifespan. These people and their loved ones are facing a health tragedy that is not their fault. Many have turned to the guidance of a Kentucky mesothelioma lawyer to help them file a lawsuit against the employer or company responsible for their asbestos exposure and resulting illnesses.
Asbestos Occurrence in Kentucky
Over the years between 1999 and 2013, over 2,000 people in Kentucky died because of illnesses likely related to asbestos exposure. That includes 444 people who died from mesothelioma and 172 who died from asbestosis. Asbestos is a natural mineral that is mined, and although there are no natural deposits in Kentucky, this mineral has been used in many applications in a variety of industries.
Almost anyone working in an industrial setting in the state was put at risk of being exposed to asbestos, especially before federal regulations of the 1970s put safety measures in place. Workers in manufacturing plants, chemical plants, power plants, agricultural plants, and in construction work, were at risk of being exposed. Asbestos has been used extensively in the buildings in these industries, especially for insulation, and also in many of the products workers made. One of the largest industries in Kentucky is coal mining, and this has been a major source of asbestos exposure over the years.
Coal Mining and Asbestos
Coal mining in eastern Kentucky has long been an important industry in the state and a major source of jobs. It comes with many risks to worker safety, including collapsing mines that trap workers and the inhalation of coal dust that causes lifelong respiratory problems. These workers were also put at risk for being exposed to and inhaling asbestos fibers, and mining has been one of the biggest contributors to asbestos exposure and casualties in the state.
Mining has long caused respiratory illnesses in workers, but modern studies have proven that in coal mining, asbestos is a major contaminant that contributes to illness. In addition to any asbestos that may be in the mine naturally, workers were also exposed to asbestos that was used in electrical equipment, brake linings in mobile equipment, insulation, heat-resistant gloves, and thermal blankets.
Vermiculite Processing
Another source of asbestos exposure in Kentucky is from the processing of another natural mineral: vermiculite. Wilder, Kentucky was home to a W.R. Grace vermiculite processing plant that processed over 220,000 tons of this mineral that came from a mine in Libby, Montana. The Libby mine operated for decades up until the 1990s when it shut down as it became clear that the vermiculite it produced and sent to hundreds of locations around the country was contaminated with asbestos.
The Wilder facility processed this vermiculite from 1952 through 1992, putting workers at the plant, but also nearby residents at risk of exposure to asbestos. The Wilder plant produced products like insulation, fireproofing materials, and concrete aggregate that were all contaminated with asbestos. The W.R. Grace Company also contaminated the surroundings by dumping waste material on site and nearby. Workers were encouraged to take vermiculite home for use in yards and gardens, so the contamination stretched into the surrounding neighborhoods.
Other Kentucky Sites with Asbestos
Vermiculite processing plants and coal mining are major sources of exposure to asbestos in Kentucky. There are other sites, however, that have been known to contain asbestos and to have exposed workers and others. These include both job sites and public buildings, like schools.
East Kentucky State College, Richmond
Morehead State College, Morehead
Ballard High School, Louisville
Carroll County High School, Carrollton
Northwester Railroad, Russell
Cooper Powerhouse, Burnside
Big Sandy Power Station, Louisa,
Mathieson Chemical Company, Brandenburg
Hooker Chemical Corporation, South Shore
Kentucky Asphalt Company, Louisville
Bluegrass Insulation, Louisville
Armco Steel, Ashland
Illinois Central Railroad, Louisville, Paducah
Asbestos Laws in Kentucky
The Division for Air Quality in Kentucky is responsible for managing asbestos regulations, which are set at the state level and also include federal regulations. The rules in the state include that workers handling or abating asbestos in any building must be trained and certified by the state. The state must also be notified in advance of any asbestos-related project. The state requires notification at least ten days in advance of any asbestos abatement project.
Getting Medical Help in Kentucky
If you have been exposed to asbestos, it is important to be screened regularly for related health conditions. If you get a diagnosis for mesothelioma or lung cancer, getting excellent medical care is crucial. In Kentucky there is one location—the Markey Cancer Center—that is designated by the National Cancer Institute as a facility that provides excellent care with expertise from experienced medical staff. These designated medical centers are staffed by experts in cancer care and treatment.
Statute of Limitations
If you do become sick from asbestos exposure that you feel was out of your control and that someone else is negligible for, you may want to file a lawsuit. You should know that in Kentucky, you only have one year from your time of diagnosis to file that lawsuit. If you lost a loved one to mesothelioma, you have just one year from the time of death to start a wrongful death lawsuit. This does not give you much time to make a case, so it is important to act quickly.
Working with a Kentucky Mesothelioma Lawyer
With such a short statute of limitations on these lawsuits, it is especially important that you act right away after a diagnosis and seek out a Kentucky mesothelioma lawyer to help you. With the guidance of an experienced professional, you can be sure that you make the most of the time you have to make your case. Your legal team can make sure you meet the deadline and that you have the best possible chance at a positive outcome from your lawsuit.
Page Written by
Rod De Llano, Esquire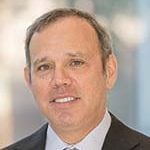 Page edited by Dave Foster
Get Help from the Top Mesothelioma Law Firms
Free Consultation
Brochures from Top Law Firms
Testimonials
FREE Case Value Calculator
For over 20 years we've provided the best FREE resources to mesothelioma patients and loved ones. Our resources include information on the leading treatment options and best doctors in your area; lessons learned from survivors; claims and benefits specifically for Veterans; and how to access your share of billions of dollars in trust fund money.
Get Your FREE Resources Sent Overnight
New treatment options
Veterans benefits & claims
$30 Billion asbestos trust fund information