Rhode Island Mesothelioma Lawyer
As a small state Rhode Island has a relatively low number of cases of people getting sick from asbestos exposure compared with more populous state. Still, the state has seen its fair share of asbestos illnesses and deaths as a proportion of its population. Exposure has largely come from workplace asbestos use, including important Rhode Island industries like shipbuilding and textile production. Old buildings, including schools, have also been an important source of exposure.
If you were exposed to asbestos in the state, and got sick with mesothelioma, you can rely on the professional experience of a Rhode Island mesothelioma lawyer. A good legal team will put you on the path to winning a settlement or benefitting from an asbestos trust fund. Without this guidance you may risk losing out on the compensation and justice you deserve for someone else's negligence.
Asbestos and Related Deaths in Rhode Island
Between 1999 and 2013 there were over 1,000 deaths in Rhode Island attributed to illnesses associated with asbestos exposure. This includes 752 people who died from lung cancer, 188 who died from mesothelioma, and 100 who died from asbestosis. The tiny state has one documented site of natural asbestos in the northeast corner. This has not posed a big risk for residents, but any natural asbestos could be stirred up by construction projects, contaminating air and soil with asbestos fibers.
Most cases of exposure and subsequent illness occurred on the job. Nearly every industrial workplace in the state has used asbestos at some point in time and put workers at risk. In Rhode Island, textile mills have historically been big business and an important source of asbestos exposure, as have shipyards. Other sources of exposure have been older buildings. At one time, asbestos was used extensively in construction and now it poses risks to anyone living or working in buildings constructed before the 1980s.
Textile Mills
As far back as the 1800s Woonsocket, Rhode Island was known as "textile city." The Blackstone River, with cascading rapids, made the perfect early site for mills, as the falling water could power them. Textiles became one of the most important industries in the state. Some of the textiles that workers in these mills produced actually contained asbestos. Workers would actually use machinery to spin out asbestos as they did other fibers and weave them into fabrics, mostly to be used for fire protection.
While the industry shrank in the last century, textiles mills never completely went away in Rhode Island. Workers over the years were exposed to asbestos through the textiles themselves, but also through the asbestos used in the machinery and equipment, and in the insulation and other materials in the buildings on site at textile mills.
Shipyards
As coastal state Rhode Island has also had an important history in shipping and shipbuilding. It may be a short coast, but the state has enough coast line to have been a big player in ports, shipping, and the making and repairing of ships. Especially beginning around the time of World War II, the construction of ships of all types involved a lot of asbestos. For a long time it was used in almost every room and component of a ship, largely to provide fire proofing and insulation, but also to add strength to materials without adding much weight
U.S. Navy veterans have some of the highest rates of mesothelioma because of working in and around ships. Shipyard workers in Rhode Island, both military and civilian, were exposed to asbestos for years. The result has been high numbers of mesothelioma and other asbestos-related diagnosis in these kinds of workers, many decades after the exposure occurred.
Schools and Public Buildings
Asbestos was also heavily used in construction and many older buildings are still laced with asbestos. This is not always a hazard; as long as the asbestos remains contained and undisturbed it will not release fibers into the air. In Rhode Island, unfortunately, there have been incidents of public buildings, including schools, in which the asbestos was not properly maintained and both children and adults were at risk of getting sick.
Once of these incidents occurred at a Department of Education building. The National Institute for Occupational Safety and Health was called in to address asbestos concerns and found friable asbestos around the boilers and insulating furnaces and pipes. There were also fibers of asbestos in the air. In 1990 three schools were found to have put teachers and students at risk of asbestos exposure for over a year. Old tiles that had been ripped up without consideration for asbestos proved to be the source and the schools had to be shut down for cleanup.
Other Sites in Rhode Island with Asbestos
In addition to these specific industries, including shipbuilding, textile mills, and older public buildings, there have been many other sources of asbestos exposure in Rhode Island. A few of those known to have had asbestos and to have put workers and others in harm's way are:
Narragansett Electric Lighting company, Narragansett and Providence
Union Railroad Company, Providence
S. Naval Air Station, Quonset Point
Allied Chemical, Providence
Armstrong Contracting and Supply Corporation, Cranston
Quincy Dye Works, Woonsocket
Newport Naval Base, Newport
Owens Corning, Aston
Rhode Island Asbestos Laws
The Department of Health in Rhode Island is responsible for administering the laws, both state and federal, that manage the handling and disposal of asbestos. The state's Asbestos Control Program is responsible for approving contractors for certification as asbestos abatement professionals. Only these certified contractors can work on asbestos projects. They must also notify the state at least ten days before beginning an asbestos project. Removal of asbestos from a work site is guided by strict rules that include the use of filters, protective gear, and wetting asbestos. The Program is also responsible for finding and removing asbestos from schools and other public buildings.
Statute of Limitations
The statute of limitations on asbestos-related lawsuits in Rhode Island is just three years. That means that if you were exposed to asbestos and you get sick, you have just three years from the time of diagnosis to decide if you want to file a lawsuit against those you believe to be responsible. It may seem like a lot of time, but it goes by quickly, so it is important to act soon after a diagnosis. Likewise, the statute of limitations on wrongful death cases related to asbestos is three years from the time of death.
Finding a Rhode Island Mesothelioma Lawyer
The most important step you can take when you do decide to take action against those responsible for your illness is to find a good Rhode Island mesothelioma lawyer to work with you. Without this expert in the law you will find your path to justice fraught with complexity and errors, and you run the risk of not getting the compensation you need. To find the right legal team, look for recommendations from your doctors or others in the mesothelioma community. Look for a lawyer who has already won settlements for other clients. This person will be your best chance for getting justice and recovering damages.
Page Written by Rod De Llano, Esquire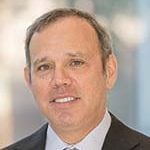 Page edited by Dave Foster
Get Help from the Top Mesothelioma Law Firms
Free Consultation
Brochures from Top Law Firms
Testimonials
FREE Case Value Calculator
For over 20 years we've provided the best FREE resources to mesothelioma patients and loved ones. Our resources include information on the leading treatment options and best doctors in your area; lessons learned from survivors; claims and benefits specifically for Veterans; and how to access your share of billions of dollars in trust fund money.
Get Your FREE Resources Sent Overnight
New treatment options
Veterans benefits & claims
$30 Billion asbestos trust fund information