The Costs of Mesothelioma Care
This page has been fact checked by a Doctor of Nursing Practice who specializes in Oncology and has experience working with mesothelioma patients.
Sources of information are listed at the bottom of the article. We make every attempt to keep our information accurate and up-to-date.
Free Mesothelioma Packet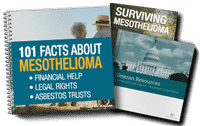 New treatment options
Learn from survivors
Veterans benefits & claims
File for your share of $30 billion in trust funds
Please Contact Us with any questions or comments.
The costs of mesothelioma care are often high. Treatments may be thousands of dollars per course. Patients can benefit from available financial resources or take legal action to help cover these costs.[1]
Typical Mesothelioma Costs
Regardless of the treatment path you choose, medical costs can affect you in several ways. The majority of these are related to the cost of care designated to co-pays for medical appointments, diagnostic testing, procedures, and treatment.[2]
Free Mesothelioma Packet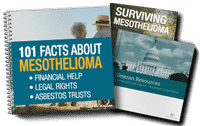 New treatment options
Learn from survivors
Veterans benefits & claims
File for your share of $30 billion in trust funds
Doctor Visits: This includes any office visit, costs of diagnostic exams, co-pays, lab fees, and any other medical costs not directly considered treatment.
Cancer Treatment: Any treatments, like radiation therapy, surgery or chemotherapy used to treat your cancer are included here. Patients involved in mesothelioma clinical trials may have other associated costs.[3]
Transportation: This includes airfare if your physician is far from your home, car, bus, or train expenses, and lodging for overnight stays. Document miles for gas expenses and keep parking and toll receipts.[5]
Living Expenses: There will be increased costs of running your household when you are sick. This may include childcare, help with caring for the family members of the mesothelioma patient, and help with shopping, cleaning, cooking or errands.[5]
Loss of Income: If you can no longer work, you are missing out on income because of your illness.[5]
Home Care: This includes any care provided in the home, including nursing or palliative care.
Financial Planning Expenses: As a mesothelioma patient you may need to travel to meet with an attorney, a financial planner, or an employment counselor in order to make plans for your future and the future of your family.
Financial Assistance for Mesothelioma Patients
There are sources of assistance for mesothelioma patients that can help you cover the costs of care. Begin with your health insurance plan to find out what treatments and costs are covered, and how much coverage it provides. The amount of coverage varies widely depending on insurers, plans, and other factors.
Government programs may also be options for financial assistance. Medicare, Medicaid, Medicare drug plans, and social security disability may provide some coverage for costs.[6] Your state may also have grant programs available.
If you are a veteran, look to the Veterans Administration (VA), for benefits and health care. If you were exposed to asbestos during military service, you can make a claim for compensation.[7]
Legal Options
One of the potential sources of financial assistance is taking legal action to recover damages or get compensation from the responsible parties. You may also benefit from the guidance of a lawyer when attempting to get compensation through the VA or other government programs.
Filing a Personal Injury Lawsuit
If you have mesothelioma and believe that negligent exposure to asbestos caused it, you can file a personal injury lawsuit.[8] Most people exposed to asbestos were harmed on the job, so you may be suing a past employer or the companies that manufactured asbestos materials you handled at work.
Filing a Wrongful Death Lawsuit
In the event that you lost a spouse or child to mesothelioma, you may want to file a wrongful death lawsuit against those responsible. Again, this is likely work related. Wrongful death cases can provide compensation for dependents and funeral expenses as well as non-economic damages such as loss of companionship.[9]
Getting a Settlement or Verdict
When you file a lawsuit you may win compensation one of two ways. A settlement is an agreement between both sides that awards the plaintiff a fair amount of damages. If a settlement cannot be reached, you can take your case to court and seek a verdict from a jury that awards compensation.
Asbestos Trust Fund
Many companies responsible for exposing workers to asbestos eventually entered bankruptcy. Most were required to set up asbestos trusts first.[10] These are designed to compensate victims for years to come. A mesothelioma lawyer can help you determine which trusts apply and assist you in filing a claim.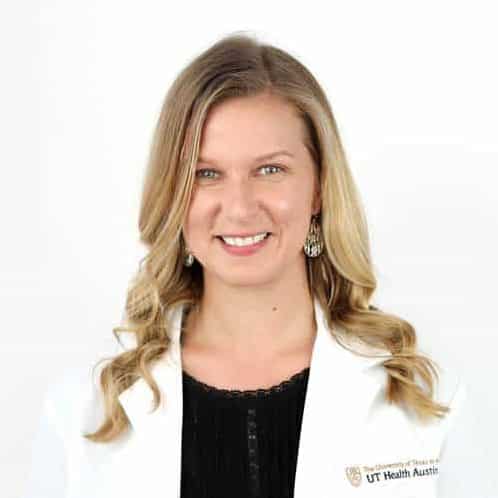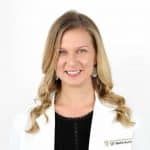 Anne Courtney has a Doctor of Nursing Practice degree and is an Advanced Oncology Certified Nurse Practitioner. She has years of oncology experience working with patients with malignant mesothelioma, as well as other types of cancer. Dr. Courtney currently works at University of Texas LIVESTRONG Cancer Institutes.