The Costs of Mesothelioma Care
This page has been fact-checked by a Doctor of nursing practice specializing in Oncology and has experience working with mesothelioma patients.
Sources of information are listed at the bottom of the article. We make every attempt to keep our information accurate and up-to-date.
Please Contact Us with any questions or comments.
The costs of mesothelioma care are often high. Treatments can cost an average of $11,000 per month and $25,000 per hospitalization. Patients can benefit from available financial resources or take legal action to help cover these costs.[1]
How Much Does Mesothelioma Treatment Cost?
Regardless of the treatment path you choose, medical costs can affect you in several ways. Most of these are related to the cost of care designated to co-pays for medical appointments, diagnostic testing, procedures, treatment, and even clinical trials.[2][3][4]
These are some examples and averages of the costs directly associated with having and treating mesothelioma or lung cancer:
The Costs of Surgical Procedures
A review of limited information on the costs of mesothelioma care found high average costs by hospitalization. The average price of treatment in the hospital for a mesothelioma patient undergoing a minor procedure is $13,493.
For a major procedure, the cost per incident is $30,734. The average length of hospitalization associated with these costs is nearly eight days.[5]
The average costs of several surgeries used to diagnose or treat mesothelioma are:[5]
Pleural biopsy: $16,575
Thoracentesis: $19,899
Pleurectomy/decortication: $53,993
Pleural drainage: $16,089
Pneumonectomy: $62,408
Thoracoscopic decortication: $46,873
Radiation therapy for mesothelioma is not as common as chemotherapy and surgery, but it is used for some patients. The median cost of one course of radiation for lung cancer is about $9,000.[5]
How Much Does Chemotherapy Cost in the U.S.?
Chemotherapy drugs are expensive. A typical course of treatment for a mesothelioma patient includes six cycles of pemetrexed and cisplatin. The estimated total cost for this treatment is $38,779. Some patients are also given bevacizumab, which adds $48,962 to the total medication cost for six cycles.[5]
Radiation Therapy Cost
According to a review of lung cancer patients with Medicare, the median cost of a course of radiation is $9,000.[6] Unlike chemotherapy, patients often cannot have more than one, or maybe two, courses of radiation.
Costs After Applying Insurance Benefits
Patients with insurance have the benefit of coverage for most of their treatment expenses. With insurance, you still have to pay premiums, deductibles, and co-pays. These numbers represent typical costs for patients with stage IV lung cancer and different types of insurance:[7]
Employer-Based Insurance. $5,654 total insurance costs, including $3,310 in co-pays, $506 in deductibles, and $1,844 in premiums
Medicare. $8,396 total insurance costs, including $1,192 in co-pays, $7,206 in premiums
Individual Plan. $10,114 total insurance costs, including $6,850 in co-pays and $3,264 in premiums
Are There Any Other Costs of Mesothelioma?
In addition to actual treatment, living with mesothelioma often comes with other costs and financial burdens:
Transportation: This includes airfare if your physician is far from your home, car, bus, or train expenses, and lodging for overnight stays. Document miles for gas expenses and keep parking and toll receipts.[8]
Living Expenses: There will be increased costs of running your household when you are sick. This may include childcare, help with caring for the family members of the mesothelioma patient, and help with shopping, cleaning, cooking, or errands.[8]
Loss of Income: If you can no longer work, you are missing out on income because of your illness.[8]
Home Care: This includes any care provided in the home, including nursing or palliative care. Estimates of end of life care for lung cancer are between $44,504 and $57,811.[5]
Financial Planning Expenses: As a mesothelioma patient you may need to travel to meet with an attorney, a financial planner, or an employment counselor in order to make plans for your future and the future of your family.
How Much Does Mesothelioma Treatment Cost in Other Countries?
Medical care is generally more expensive in the U.S. than in most other countries. This includes cancer care. A study comparing several countries found the following costs for a course of pemetrexed, a first-line chemotherapy medication for mesothelioma:[9]
India – $458
South Africa – $2,217
Australia – $2,770
United Kingdom – $2,794
China – $3,672
Israel – $3,992
U.S. – $9,042
Financial Assistance for Mesothelioma Patients
There are sources of assistance for mesothelioma patients that can help you cover the costs of care. Begin with your health insurance plan to determine what treatments and costs are covered and how much coverage it provides. The amount of coverage varies widely depending on insurers, plans, and other factors.
Government programs may also be options for financial assistance. Medicare, Medicaid, Medicare drug plans, and social security disability may provide some coverage for costs.[10] Your state may also have grant programs available.
If you are a veteran, look to the Veterans Administration (VA) for benefits and health care. If you were exposed to asbestos during military service, you can claim compensation.[11]
Legal Options
One of the potential sources of financial assistance is taking legal action to recover damages or get compensation from the responsible parties. You may also benefit from the guidance of a lawyer when attempting to get compensation through the VA or other government programs.
Filing a Personal Injury Lawsuit
You can file a personal injury lawsuit if you have mesothelioma and believe that negligent asbestos exposure caused it. Most people exposed to asbestos were harmed on the job, so you may be suing a past employer or the companies that manufactured asbestos materials you handled at work.
Most asbestos lawsuits end in a settlement. According to a 2015 Mealey's report, the average settlement for mesothelioma is between $1 and $1.4 million. For those that go to trial, the average verdict is $2.4 million.[12]
Filing a Wrongful Death Lawsuit
If you lost a spouse or child to mesothelioma, you may want to file a wrongful death lawsuit against those responsible. Again, this is likely work-related. Wrongful death cases can provide compensation for dependents and funeral expenses as well as non-economic damages such as loss of companionship.
Getting a Settlement or Verdict
When you file a lawsuit, you may win compensation one of two ways. A settlement is an agreement between both sides that awards the plaintiff a fair amount of damages. If you can't settle with the defendants, you can take your case to court and seek a verdict from a jury that awards compensation.
Asbestos Trust Fund
Many companies responsible for exposing workers to asbestos eventually entered bankruptcy. Most were required to set up asbestos trusts first.[13] These are designed to compensate victims for years to come. A mesothelioma lawyer can help you determine which trusts apply and assist you in filing a claim.
Get Your FREE Mesothelioma Packet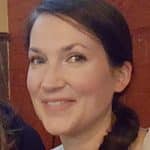 Mary Ellen Ellis has been the head writer for Mesothelioma.net since 2016. With hundreds of mesothelioma and asbestos articles to her credit, she is one of the most experienced writers on these topics. Her degrees and background in science and education help her explain complicated medical topics for a wider audience. Mary Ellen takes pride in providing her readers with the critical information they need following a diagnosis of an asbestos-related illness.
Get Your FREE Mesothelioma Packet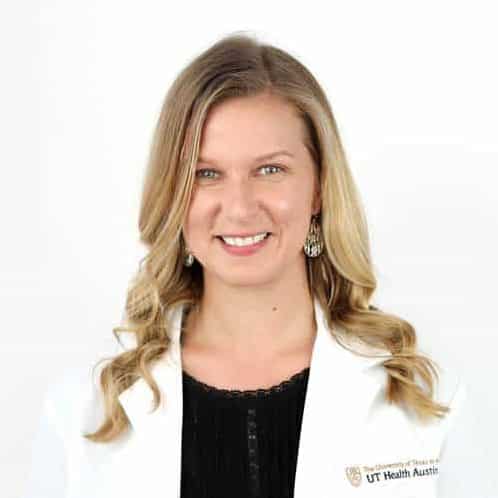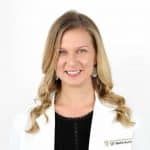 Anne Courtney has a Doctor of Nursing Practice degree and is an Advanced Oncology Certified Nurse Practitioner. She has years of oncology experience working with patients with malignant mesothelioma, as well as other types of cancer. Dr. Courtney currently works at University of Texas LIVESTRONG Cancer Institutes.