The Role of MicroRNA in Malignant Mesothelioma
This page has been fact-checked by a Doctor of nursing practice specializing in Oncology and has experience working with mesothelioma patients.
Sources of information are listed at the bottom of the article. We make every attempt to keep our information accurate and up-to-date.
Please Contact Us with any questions or comments.
The role of microRNA in malignant mesothelioma is under study. These small biomolecules may play a role in the development of the disease and present an opportunity for developing new treatments.
What Is MicroRNA?
MicroRNAs are very short strands of ribonucleic acid (RNA) that aid in many processes in all living things at the molecular level. They are incredibly prolific, with many of them present in every human cell.
These microRNAs generally serve an inhibitory or silencing effect on gene coding and thus serve various purposes in tissue differentiation and cellular regulation.
Some microRNA strands might have an inhibitory effect on cancer cell proliferation and spread, leading researchers to study them as potential treatment agents for a variety of cancer types.[1][2]
How Are MicroRNA and Mesothelioma Connected?
Mesothelioma, like many forms of cancer, is a disease involving faulty DNA repair—that is, the body fails to repair damaged DNA adequately, leading to cancerous growth and spread.
MicroRNA is thought to play a role in DNA repair: expression of specific microRNAs enables DNA repair, whereas expression of other forms of microRNA can inhibit DNA repair.
They can contribute to tumor-suppressing genes, "putting on the brakes," and subsequently slowing the formation of cancer cells. This means that some microRNAs may be involved in bringing the spread of mesothelioma to a halt— before it has a chance to grow and spread.
How Can MicroRNA Treat Mesothelioma?
Once the microRNAs that aid in DNA repair at the cellular or molecular levels have been identified, they might be used as a means of treating mesothelioma and other cancers.
If microRNAs could be used to send a molecular message to initiate DNA repair at an increased rate, cancer cells could potentially give way to healthy cells, leading to tumor shrinkage or even eradication of the cancerous growth.
The expression of some microRNAs in mesothelioma appears to be damaged. Researchers found that restoring the function of these particular microRNA strands aid in cancer suppression, which might lead to a possible treatment option for cancers such as mesothelioma.[3]
Are Treatments Using MicroRNA Manipulation Currently Available?
There are no Food and Drug Administration-approved treatments using microRNA manipulation to treat malignant mesothelioma at the time of this writing.
Researchers remain interested in evaluating how microRNA can be used to treat various diseases, including malignant mesothelioma. With the current focus on targeted therapy with cancer types, researchers may develop treatments based on specific microRNA damage identified in tumor cells. Additional research and clinical trials are needed to determine the role for cancer therapy.
MicroRNA as a Diagnostic Tool
Another way that microRNA might be used in the future is to aid in risk factor stratification for early screening. Mesothelioma is difficult to diagnose, but if markers in the blood unique to this cancer could be identified, doctors may be able to diagnose mesothelioma earlier. Some studies have found specific microRNAs could serve as these markers for mesothelioma.[4]
More on "Molecular Therapies"
Molecular therapies are treatment methods to target specific molecules that might play a role in cancer cell proliferation and spread. In other words, these molecular therapies are used to slow or even halt the growth of cancer cells at the most basic level.
Some molecular therapies involve using small molecules that can penetrate into a cancer cell and interrupt its ability to "thrive and survive," thus causing the cancer cell to die. In contrast, others use antibodies to carry cancer-killing agents to the site of the tumor.
Although not all cancers are currently treatable with molecular therapy methods, these methods have been successfully used to treat several forms of cancer, including malignant mesothelioma.
Implications for the Future
Since microRNA manipulation can have an inhibitory effect on cancer growth, gene manipulation therapy might be an option in the future.
Hopefully, those diagnosed with malignant mesothelioma will have the opportunity to participate in clinical trial research, which will provide new drug therapy options. Patients with mesothelioma must consider participating in clinical trials to develop available treatment options further.
Get Your FREE Mesothelioma Packet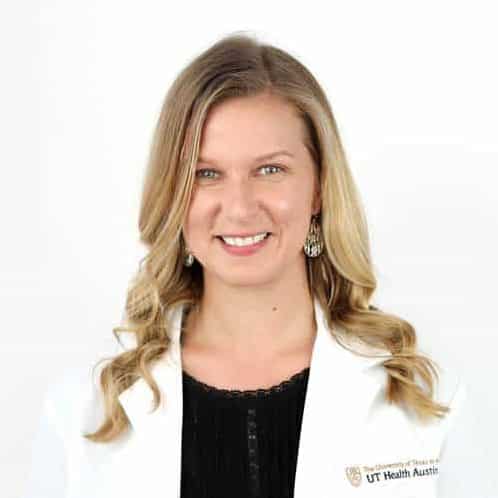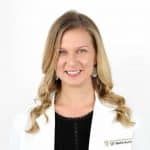 Anne Courtney has a Doctor of Nursing Practice degree and is an Advanced Oncology Certified Nurse Practitioner. She has years of oncology experience working with patients with malignant mesothelioma, as well as other types of cancer. Dr. Courtney currently works at University of Texas LIVESTRONG Cancer Institutes.