The Role of MicroRNA in Malignant Mesothelioma
This page has been fact checked by an experienced mesothelioma Patient Advocate. Sources of information are listed at the bottom of the article.
We make every attempt to keep our information accurate and up-to-date.
Free Mesothelioma Packet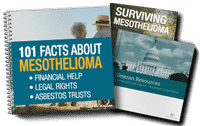 New treatment options
Learn from survivors
Veterans benefits & claims
File for your share of $30 billion in trust funds
Please Contact Us with any questions or comments.
Malignant mesothelioma is a very rare and aggressive form of cancer that most often affects the lungs, abdominal cavity, and heart. It is brought on by repeated exposure to airborne asbestos fibers, and is common among people who spent a long time employed as construction workers, HVAC installers, and in auto part or vinyl flooring manufacturing plants. Current treatments for mesothelioma are extremely limited, so researchers are constantly looking for new ways to more effectively treat mesothelioma. Researchers are now coming to understand the role of genetics and genomics in mesothelioma, including the role of microRNA.
What is MicroRNA?
MicroRNAs are very short strands of ribonucleic acid (RNA) that aid in many processes in all living things at the molecular level. They are incredibly prolific, with many of them present in each and every human cell. These microRNAs generally serve an inhibitory or silencing effect on gene coding, and thus serve a variety of purposes in the realms of tissue differentiation and cellular regulation. Some microRNA strands appear to have the capacity to have an inhibitory effect on cancer cell proliferation and spread, leading researchers to study them as potential treatment agents for a variety of cancer types.
Free Mesothelioma Packet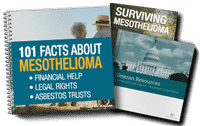 New treatment options
Learn from survivors
Veterans benefits & claims
File for your share of $30 billion in trust funds
How Are MicroRNA and Mesothelioma Connected?
Mesothelioma, like many forms of cancer, is considered to be a disease involving faulty DNA repair—that is, the body is unable to repair DNA that has been damaged by cancerous cells at the rate needed to maintain and create healthy tissue, thus leading to growth and spread of cancer. MicroRNA is thought to play a role in DNA repair: expression of certain microRNAs enables DNA repair, whereas expression of other forms of microRNA can inhibit DNA repair. This means that some microRNAs may be involved in bringing the spread of mesothelioma to a halt—and that other microRNAs could be involved in giving rise to mesothelioma.
How Can this Knowledge Be Used to Treat Mesothelioma?
Once the microRNAs that aid in DNA repair at the cellular or molecular levels have been isolated, they could be used as a means of treating mesothelioma and other cancers by introducing them to the areas of the body where the cancer cells have grown. If microRNAs could be used to send a molecular message to initiate DNA repair at an increased rate, cancer cells could potentially give way to healthy cells, leading to tumor shrinkage or even eradication of the cancerous growth.
The expression of some microRNAs appears to be damaged or inhibited when cancerous cells are present in the body. Researchers found that the restoration of the function of these particular microRNA strands aid in cancer suppression, which might lead to a possible treatment option for cancers such as mesothelioma.
Are Treatments Using MicroRNA Manipulation Currently Available?
There are no Food and Drug Administration-approved treatments using microRNA manipulation for the treatment of malignant mesothelioma at the time of this writing; however, many research teams are currently investigating the ways in which microRNA can be used to treat various diseases, including malignant mesothelioma. It is therefore possible that microRNA manipulation may become the next novel treatment explored for use in the treatment of mesothelioma in upcoming clinical trials.
More on "Molecular Therapies"
Molecular therapies are treatment methods which are aimed at targeting specific molecules that are thought to play a role in cancer cell proliferation and spread. In other words, these molecular therapies are used to slow or even halt the growth of the cancer cells at the most basic level. Some molecular therapies involve the use of small molecules that can penetrate into a cancer cell and interrupt its ability to "thrive and survive," thus causing the cancer cell to die while others use antibodies to carry cancer-killing agents to the site of the tumor.
Although not all cancers are currently treatable with molecular therapy methods, these methods have been successfully used to treat several forms of cancer, including malignant mesothelioma.
Implications for the Future
If microRNA manipulation can have an inhibitory effect on cancer growth, it is possible that people suffering with malignant mesothelioma will soon have access to a novel treatment method that is more effective than traditional treatments like chemotherapy and radiation treatment. Also, microRNA manipulation is thought to have far fewer side effects than chemotherapy or radiation, as the method of action is localized to the cancer cells, rather than being systemic. This could mean a treatment option where less healthy tissue is sacrificed in order to treat the cancerous tissue, fewer negative side effects, a greater quality of life for the patient being treated, and longer life spans—both during the course of treatment and afterward.
Page Edited by Patient Advocate Dave Foster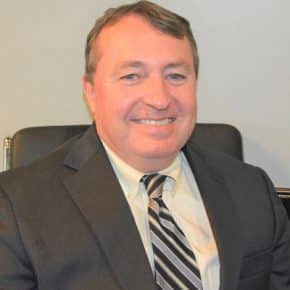 Dave has been a mesothelioma Patient Advocate for over 10 years. He consistently attends all major national and international mesothelioma meetings. In doing so, he is able to stay on top of the latest treatments, clinical trials, and research results. He also personally meets with mesothelioma patients and their families and connects them with the best medical specialists and legal representatives available.