Mesothelioma and Fertility in Men
This page has been fact-checked by a Doctor of nursing practice specializing in Oncology and has experience working with mesothelioma patients.
Sources of information are listed at the bottom of the article. We make every attempt to keep our information accurate and up-to-date.
Please Contact Us with any questions or comments.
Mesothelioma and its treatments can cause complications, including infertility, in men and women. In men, chemotherapy or radiation treatment may damage sperm production. Patients can take steps before treatment to preserve fertility.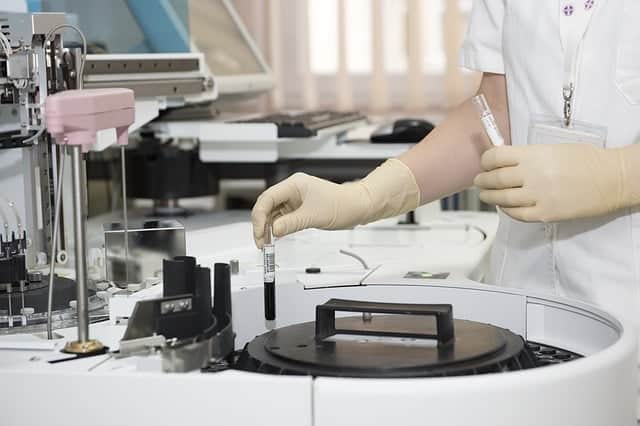 What Is Infertility?
Fertility is the ability to produce offspring. For men to have children, the testicles must produce viable sperm cells. Specific cells within the testicles make sperm, but this can't happen without certain hormones produced by the pituitary gland in the brain.
A man will be infertile if his testicles do not produce sperm or if he produces sperm that malfunctions. If the pathways that release sperm are partially or fully blocked, this can harm a man's fertility. Damage to the pituitary gland can also cause infertility.
How Having Mesothelioma or Any Cancer Can Affect Fertility
Cancer itself does not impact fertility in most men. Only cancers that directly affect the testicles or pituitary gland have specific impacts on fertility. For example, testicular cancer can obviously impact fertility and reduce sperm production.[1]
Although mesothelioma does not usually directly impact fertility, the treatments used against this cancer do. Chemotherapy, radiation therapy, and surgery can reduce fertility by damaging organs that produce sperm or directly killing sperm cells. This infertility may be partial or total and temporary or permanent.[1]
Does Asbestos Affect Fertility?
Asbestos is the main cause and leading risk factor for mesothelioma, a cancer that occurs more often in men than women. Asbestos exposure indirectly impacts male fertility by causing cancer.
There is no evidence that asbestos exposure without cancer causes infertility in men. Most of the research conducted on the subject has focused on female fertility.
These studies show that asbestos can increase infertility in women. For instance, there is evidence of higher rates of infertility and stillbirths in women who worked with asbestos. For men, evidence is limited.[2]
Chemotherapy and Fertility
Chemotherapy is a standard treatment for mesothelioma and is most likely to reduce fertility. Chemo drugs are not specific to tumor cells; instead, they target any fast-growing cells in the body, including healthy sperm cells. Because sperm cells grow and divide rapidly, they are often destroyed by the drugs used in chemotherapy.
The damage caused by chemotherapy varies and depends on several factors. Some men may lose some fertility but still have some sperm-producing cells left after treatment. Others may have all their sperm-producing cells destroyed, rendering them completely and permanently infertile.[1]
Men over forty are less likely to recover these cells; however, the type of chemotherapy drug used and the dose matter. Certain drugs are more likely to cause infertility than others, and higher doses of chemotherapy drugs will cause more damage.
Chemotherapy drugs associated with infertility in men are:[1]
Busulfan
Carboplatin
Carmustine
Chlorambucil
Cisplatin
Cyclophosphamide
Cytarabine
Cytosine arabinoside
Dactinomycin
Doxorubicin
Ifosfamide,
Lomustine
Melphalan
Mechlorethamine
Procarbazine
Thiotepa
Vinblastine
Vincristine
Radiation Therapy and Fertility
Radiation therapy is also used to treat mesothelioma. This therapy uses a concentrated high-energy beam to shrink tumors. Radiation is usually done either before surgery to reduce tumor size, making it easier to remove, or after surgery to reduce the possibility of recurrence.
Radiation kills cells, which is why it is aimed directly at a tumor. If the radiation is administered in the vicinity of the testicles or the brain near the pituitary gland, it can reduce fertility. This may occur during mesothelioma treatments if radiation is used to shrink metastatic tumors.
Surgery and Fertility
Surgery for mesothelioma should not impact a man's fertility. The exception to this is surgery for testicular mesothelioma, which might require the removal of an entire testicle.
Cancer surgery usually only affects fertility if it is in the area of reproductive organs or the pituitary gland. The pituitary gland is in the brain and makes hormones that trigger the production of testosterone and sperm.
Immunotherapy and Fertility
Immunotherapy is a growing treatment method for mesothelioma. Immunotherapy drugs are different from chemotherapy drugs. Rather than attacking cancer cells directly, they work with the immune system to kill them.
As a newer type of cancer treatment, studies of immunotherapy and fertility are limited. There is no current evidence that it could affect male fertility.
Testicular Mesothelioma
Mesothelioma is a rare cancer, and the rarest form of mesothelioma affects the testicles. This incredibly rare cancer is officially known as mesothelioma of the tunica vaginalis testis. Only 100 or so cases have ever been reported, some in men as young as twenty. The tunica vaginalis is the thin layer of the mesothelium that surrounds the testes.[3]
The prognosis for this type of mesothelioma is typically better than for other types. This is because treatment is a simple surgery to remove the tumor.
However, there are potential risks, and when surgery is performed near the testes, there could be possible damage to the reproductive organs. In some of the few reported cases of this type of mesothelioma, patients had an entire testicle removed. This obviously had a huge impact on patient fertility.[3]
Preserving Fertility
Talk to your medical team about fertility if you think you may want to have children. It is unlikely you'll be able to preserve fertility after cancer treatments get started, so if this is something important to you, bring this up with your care team before starting.
Your doctors may not realize fertility is a concern, so don't be afraid to ask questions before you undergo any mesothelioma treatments.
Using a sperm bank is one of the most successful ways to ensure the ability to conceive a child after cancer treatment. Sperm is stored frozen and can be used later for in vitro fertilization. Even frozen samples with low sperm numbers can be used successfully to conceive, and frozen samples remain viable for decades.[4]
Does Cancer or Treatment in a Man Affect the Baby?
Many male cancer patients of childbearing age worry that conception after cancer and its treatments could harm the unborn baby. There is no evidence that men treated for cancer father children with more birth defects than normal. Children born to men who had cancer do not have an increased risk of cancer unless there is a genetic component.[5]
Fertility preservation during cancer treatment can bring up some strong emotions. Oncology fertility doctors are comfortable having these conversations and can guide you and your partner through this process. If you are a man with mesothelioma, know your options. If you are considering having children, know that cancer does not mean the end of your fertility.
Get Your FREE Mesothelioma Packet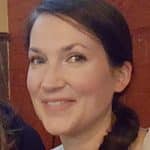 Mary Ellen Ellis has been the head writer for Mesothelioma.net since 2016. With hundreds of mesothelioma and asbestos articles to her credit, she is one of the most experienced writers on these topics. Her degrees and background in science and education help her explain complicated medical topics for a wider audience. Mary Ellen takes pride in providing her readers with the critical information they need following a diagnosis of an asbestos-related illness.
Get Your FREE Mesothelioma Packet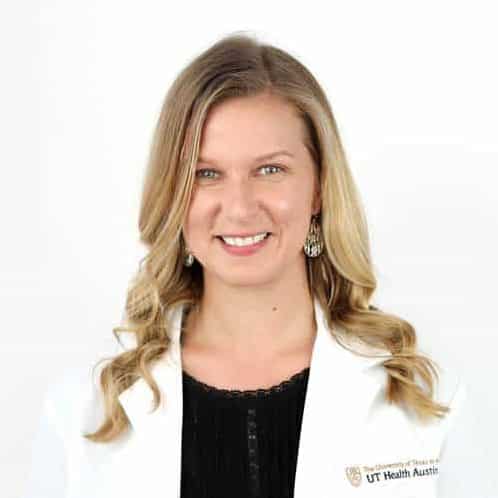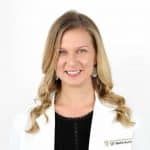 Anne Courtney has a Doctor of Nursing Practice degree and is an Advanced Oncology Certified Nurse Practitioner. She has years of oncology experience working with patients with malignant mesothelioma, as well as other types of cancer. Dr. Courtney currently works at University of Texas LIVESTRONG Cancer Institutes.