Maine Mesothelioma Lawyer
This article has been fact checked by an experienced mesothelioma attorney. Sources of information are listed at the bottom of the article.
We make every attempt to keep our information accurate and up-to-date.
Please Contact Us with any questions or comments.
Maine mesothelioma lawyers help victims access asbestos trust funds and win legal settlements for justice and compensation. Between 1999 and 2017, nearly 2,500 people in Maine died from mesothelioma, lung cancer, or asbestosis caused by exposure to asbestos, most often in the workplace.[1]
Get Financial Help Now
Get Help from the Top Mesothelioma Law Firms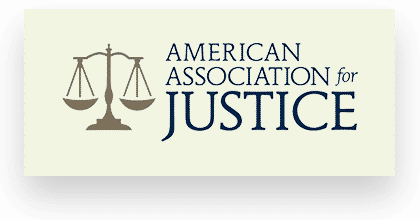 Free Consultation
Brochures from Top Law Firms
Testimonials
How Maine Mesothelioma Lawyers Help Residents and Workers
Mesothelioma and asbestos lawyers work with victims throughout the state, including in Portland, Lewiston, Bangor, Auburn, Bath, York, and more.
Asbestos firms help their clients determine the legal options available to them, which might include:
Personal Injury Lawsuit. You can hold asbestos companies responsible for your illness through a personal injury suit. You can claim damages for medical and other expenses.
Wrongful Death Lawsuit. If you lost a loved one to mesothelioma, you can still file a lawsuit to recover damages for funeral, medical, and emotional costs.
Asbestos Trust Fund Claim. In the event the asbestos companies are now bankrupt, you might be eligible to file a claim for compensation with an asbestos trust.
VA Claims. If your exposure occurred during active military service, you are likely eligible for VA benefits that include healthcare and disability compensation.
Your lawyer can help you decide on an option after tracking down the companies responsible for your past asbestos exposure. They will act on your behalf, representing you in legal action and getting the compensation you need for medical expenses.
How Has Asbestos Affected Maine?
Asbestos is a natural mineral used throughout the world for centuries. Asbestos has several unique qualities that made it useful for many industrial applications. It is abundant, inexpensive, resists heat and fire, and strengthens other materials without adding excessive weight.
Since asbestos fibers can cause deadly illnesses like mesothelioma and lung cancer, the use of asbestos has decreased but not entirely disappeared.
According to a 2017 report, Maine has the highest rate of deaths related to asbestos in the U.S. The overall number of asbestos deaths is lower than in other states, but high compared to the population.
The report's authors cited the shipbuilding and construction industries as culprits. Also at issue is the age of housing. Maine has some of the oldest buildings in the country, many of which contain asbestos materials.[2]
Who Is Eligible to File a Mesothelioma or Asbestos Claim in Maine?
Several sources of asbestos in Maine have continued to pose a risk to residents. One source is natural deposits of asbestos. While Maine has never had an operating asbestos mine, it does have several sites with natural asbestos in the ground.
Much of this natural asbestos is near the Canadian border, close to asbestos mines in Quebec. Residents in these areas can be exposed to asbestos, especially when the earth is disturbed for construction projects.
The most common source of asbestos exposure for Maine is the workplace. Several industries have used and still use asbestos. These industries include chemical production, paper mills, power plants, and workers in these facilities are at risk of harmful exposure.
Shipbuilding, Ports, and Shipyards
Workplaces are a significant source of asbestos exposure in the Pine Tree State. The maritime industry commonly used asbestos, making it responsible for the most exposure.
Maine's long, rugged coastline has kept it at the forefront of shipping and shipbuilding for centuries. Shipbuilding has used more asbestos than many other industries. Anyone who has worked on or near boats in Maine is likely to have been exposed to asbestos.
Paper Mills
Maine's extensive forests mean a large timber and paper industry. Although more numerous in the past, there are still many paper mills located throughout the state. Paper mills exposed workers to asbestos for decades, resulting in many illnesses.
Abandoned mills, which often contain large amounts of asbestos, are still problematic. The former Lincoln Paper and Tissue facility in Lincoln, Maine, required an estimated $16 million to clean up.[3]
Known Sites of Asbestos Exposure in Maine
Shipbuilding is one of Maine's largest industries and has been one of the state's biggest sources of asbestos exposure. Many other industries, workplaces, military sites, and public buildings have also contributed to the asbestos-related death toll.
Here are just a few Maine locations known to have posed an asbestos risk:
Brunswick Naval Air Station, Brunswick
Portsmouth Naval Shipyard, Kittery
Oxford Paper Company, Rumford
Rumford Paper Mill, Rumford Falls
Great Northern Paper Company, Lincoln
New England Shipbuilding Corporation, Portland
Central Maine Power Plant, Lewiston
Union Chemicals Company, South Hope
Boardman Hall, University of Maine
Bowdoin College
Todd Shipyard, Portland
International Paper Company, Livermore
Bath Iron Works, Bath
Maine Workers and Residents Are Still at Risk for Asbestos Exposure
Older buildings still pose a significant danger in Maine. Most buildings built before the 1970s contain asbestos in siding, roofing, flooring, insulation, and other materials. If those materials deteriorate or become damaged, anyone nearby may be exposed and harmed.
Risks are elevated during renovation and demolition projects. Homeowners who take on renovations without hiring an asbestos professional could be at serious risk of exposure.
Workers are still at risk too, as asbestos lingers in older commercial, industrial, and public buildings. All residents should be aware of the risks and where asbestos can be found in their homes and work sites.
Getting Medical Care in Maine
If you have suffered exposure to asbestos or are sick and suspect you were exposed, seek medical care immediately. Although mesothelioma is a rare form of cancer, it is very aggressive. The best care comes from experts in mesothelioma and asbestos illnesses.
The National Cancer Institute has designated the Maine Medical Center Cancer Institute as a center of excellence. This facility is home to the best medical team and mesothelioma resources the state has to offer.
What Are the Asbestos Laws in Maine?
Maine has laws on the book to protect residents and workers and to prevent future asbestos exposure. For those already exposed, laws affect how they take legal action and recover damages.
Asbestos Safety Regulations
The Maine Department of Environmental Protection oversees asbestos-related laws in the state. Rules require training and licensing for professionals working on asbestos abatement projects.
Legal asbestos disposal is crucial. Contaminated refuse must go to designated asbestos disposal sites. Federal laws regarding asbestos also apply in Maine.[4]
Statute of Limitations
Every state determines how long plaintiffs have to sue for damages. This is called the statute of limitations. Maine asbestos victims have six years from the time they received a diagnosis to file a lawsuit. Loved ones have two years from the time of death to file a wrongful death suit.
Legal Rights for Victims of Secondhand Exposure
Most people in Maine with mesothelioma encountered asbestos on the job. Some victims came into contact with asbestos indirectly. Known as secondhand exposure, they were exposed by fibers brought home by other members of the household.
A typical example of this is a husband working with asbestos and unknowingly carrying fibers home on his clothing. His wife most likely shook out his clothing and washed them, exposing herself to the fibers.
Unfortunately for these secondhand victims, Maine has set a precedent to deny them rights. In a case from 1988, a court found that an asbestos company's duty to warn of the risks of exposure do not extend to family members of workers.[5]
This may change with a future case, but for now, Maine does not recognize take-home duty, a company's responsibility to warn of the risks of secondhand asbestos exposure.
Maine's Historic Asbestos Lawsuit
The first asbestos lawsuits in Maine occurred in 1981. Blaine Austin, who worked at Bath Iron Works, died of mesothelioma in 1977. His wife filed a wrongful death suit against several manufacturers of products he used at work.
Some of the companies settled out of court; however, Raybestos and Unarco went to trial. The jury found both guilty of negligence but also found Austin guilty for not wearing a respirator on the job. Because of this, his widow did not recover damages. In 1983, a Court of Appeals ordered a retrial. She eventually received over $300,000.[6]
Finding and Working with a Maine Mesothelioma Lawyer
The statute of limitations is just one reason working with a Maine mesothelioma lawyer is essential for making a solid case. Many other legal details can be confusing. A mesothelioma lawyer knows the laws inside and out. They can help gather and present evidence to make the best possible case for compensation.
Your lawyer is also your advocate in settlement discussions, as most cases do not go to trial. Instead of going at it alone, use a professional and experienced legal team to help you get the justice and damages you deserve.
Get Your FREE Mesothelioma Packet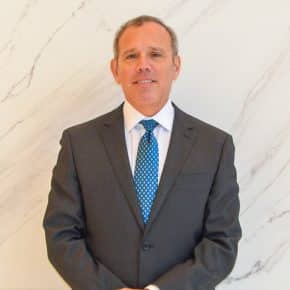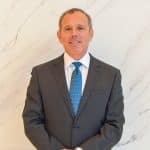 Rod De Llano was born and raised in Laredo, Texas. He graduated from Princeton University with a B.A. in Economics, and earned a law degree from the University of Texas. After working for an international law firm for several years, Rod formed a law firm dedicated to representing persons injured by exposure to asbestos products. For over 20 years, Rod has fought for persons diagnosed with asbestos-related diseases such as mesothelioma, lung cancer, and asbestosis. His clients have recovered over $1 billion over the years.