Michigan Mesothelioma Lawyer
This article has been fact checked by an experienced mesothelioma attorney. Sources of information are listed at the bottom of the article.
We make every attempt to keep our information accurate and up-to-date.
Free Mesothelioma Packet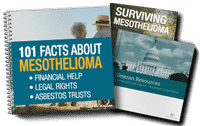 New treatment options
Learn from survivors
Veterans benefits & claims
File for your share of $30 billion in trust funds
Please Contact Us with any questions or comments.
Michigan ranks high among all states for deaths related to asbestos, with nearly 2,000 mesothelioma deaths between 1999 and 2017.[1] Michigan's industrial history, including the automotive industry, accounts for the majority of workers' asbestos exposure. A Michigan mesothelioma lawyer is an invaluable ally in the fight against the negligent employers and manufacturers.
Asbestos in Michigan
The most significant source of asbestos exposure for Michigan residents happened at work. Michigan has a long history and tradition of industrial jobs and workplaces, and these are the places where people have been most at risk of asbestos exposure. The automotive industry used asbestos extensively, but others include chemical plants, power plants, manufacturing facilities, paper companies, and mines. There is also a small amount of naturally occurring asbestos in the northern part of the state. Demolition and renovation of older buildings are also possible sources of contamination and exposure.
Free Mesothelioma Packet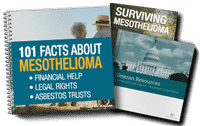 New treatment options
Learn from survivors
Veterans benefits & claims
File for your share of $30 billion in trust funds
Naturally-Occurring Asbestos
Michigan's Upper Peninsula has a long history of mining, mostly copper, but the northern part of the state also has natural deposits of asbestos.[2] Asbestos was never mined here, but natural deposits can pose a risk to nearby residents. When the ground is disturbed in some way, through mining other minerals or through construction projects, it can cause fibers of asbestos to come loose and contaminate the surrounding soil, air, and water. Fortunately, the areas of the state that have asbestos naturally occurring are rural and only sparsely populated.
Building Demolitions and Asbestos Abatement
As in any state, asbestos in older buildings is a possible source of contamination for both workers and residents. Before federal regulations of the 1970s, asbestos was used extensively in the construction of homes and other buildings. Michigan now is seeing a boom in the demolition of older buildings and this increases the risks that workers and people living nearby will be exposed to asbestos being torn down.
According to the state Department of Environmental Quality (DEQ), the number of notifications of asbestos abatement projects the department receives has been going up since 2008. In 2014 the DEQ received nearly 15,000 notifications. An increase in demolition and abatement brought an increase in asbestos removal violations. In 2014, the DEQ sent out seventy-eight notices of violations that contractors and property owners made. Every violation indicates a situation in which workers and residents may have been exposed to asbestos.[3]
The DEQ and federal prosecutors have been cracking down on those people violating the Clean Air Act and other laws relating to asbestos. Some significant cases have involved old automotive facilities like the Utica Trim Automotive Plant in Shelby Township where asbestos was removed by workers who were not provided with adequate protective gear.
Industrial Workplaces and the Automotive Industry
The automotive business has been profitable in Detroit for decades. It shaped the regional and local economies, but it has also caused harm. Asbestos is still used in car components, particularly in brakes and clutches. In the past, asbestos was used in many other parts. The dangerous set of minerals was also used in factories where workers assembled cars and parts. For many years, workers in the automotive industry were exposed to asbestos. Some of the facilities known to have exposed workers include the Ford River Rouge Plant in Dearborn, the General Motors Assembly Plant in Grand Rapids, and the Buick Motor Company in Flint. Because of the automotive industry in particular, the Detroit area has seen the highest concentration of asbestos-related deaths in the state.
The car companies and their assembly plants may have been a big source of asbestos exposure in the state, but many other industries were also guilty. All kinds of workplaces, job sites, and jobs were vulnerable to asbestos exposure. These are just a few of the places in the state known to have had asbestos and to have put workers at risk:
Consumer Power Company, Erie
Great Lakes Steel Company, Zug Island and Ecorse
Scott Paper Company, Del Ray
Palisades Nuclear Power Plant, Muskegon
Wyandotte Chemical Company, Wyandotte
Dow Chemical Company, Bay City and Midland
DuPont Chemical, Flint
Kent Castings Company, Grand Rapids
Kellogg Company, Battle Creek
Another major industrial source of asbestos exposure in the state was through the W.R. Grace Zonolite Company in Dearborn. This was a vermiculite processing facility that received more than 200,000 tons of vermiculite between the 1950s and 1989 from the asbestos-contaminated Libby, Montana mines. The W.R. Grace mines sent this contaminated mineral to many locations in the U.S., and wherever it went, it caused exposure risks for workers.[4]
Michigan Asbestos Laws
In Michigan, the Construction Safety and Health Division's Asbestos Program, which was formed in 1986, is responsible for licensing and training people who work with or around asbestos. Only these licensed professionals are allowed to work on asbestos abatement projects in the state. These contractors must be licensed and also must notify the asbestos program of any pending projects. The DEQ is responsible for enforcing laws related to the Clean Air Act and other federal regulations related to asbestos.[5]
Statute of Limitations
The statute of limitations on asbestos-related lawsuits in Michigan is three years. That means that if you have been exposed to asbestos, you have three years from the time you receive a diagnosis of an illness related to that exposure to file a lawsuit against those you feel are responsible. If you think you were exposed it is important to be screened for mesothelioma and other illnesses and to take action quickly if you do get a diagnosis. If you lose a loved one because of asbestos exposure, you also have just three years to file a wrongful death lawsuit.
Getting Medical Help
If you know or believe you were exposed to asbestos, it is crucial to get good medical care for screening and for treatment. Michigan is home to two facilities that are designated National Cancer Institute Comprehensive Care Centers: the Barbara Ann Karmanos Cancer Institute in Detroit and the University of Michigan Comprehensive Cancer Center in Ann Arbor. These are facilities with some of the best staff and with the most cutting edge cancer research.
Working with a Michigan Mesothelioma Lawyer
With limited time and a confusing process to get started, it's a smart move to work with a Michigan mesothelioma lawyer. A lawyer who has worked with similar clients before and understands the laws of the state regarding asbestos is the best guide to help you figure out what to do next. Your legal team will make sure you don't run out of time to file a lawsuit, will take care of all paperwork, will gather evidence to make your case, and will represent your best interests in a settlement or a trial if it goes that far. With a professional by your side, you have the best chance of getting a win over those who are responsible.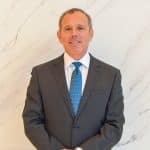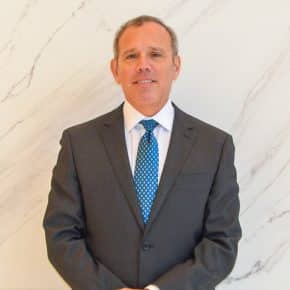 Rod De Llano was born and raised in Laredo, Texas. He graduated from Princeton University with a B.A. in Economics, and earned a law degree from the University of Texas. After working for an international law firm for several years, Rod formed a law firm dedicated to representing persons injured by exposure to asbestos products. For over 20 years, Rod has fought for persons diagnosed with asbestos-related diseases such as mesothelioma, lung cancer, and asbestosis. His clients have recovered over $1 billion over the years.