Image-Guided Radiation Therapy
This page has been fact-checked by a Doctor of nursing practice specializing in Oncology and has experience working with mesothelioma patients.
Sources of information are listed at the bottom of the article. We make every attempt to keep our information accurate and up-to-date.
Please Contact Us with any questions or comments.
Image-guided radiation therapy (IGRT) is a treatment for cancers including mesothelioma. It uses imaging scans to direct and guide radiation to the tumor and is often used along with chemotherapy or surgery.[1]
What Is IGRT?
IGRT uses images to guide radiation treatment. This treatment is a type of external beam radiation therapy, meaning the radiation beam is created by a linear accelerator machine.
That beam is then directed to a point, or points, on the outside of the patient's body. Then the radiation penetrates the skin and other tissue to kill cancer cells in an underlying tumor.[2]
Before beginning IGRT a patient must undergo several imaging scans. These scans are used by the medical team to create a specific radiation plan for the patient.
Images may also be taken and used during radiation treatment to change the dosing and the focus of the beam. The result is radiation therapy that more precisely targets the tumor. It also allows for higher radiation doses and better protection of healthy tissue.[1]
IGRT is often used for mesothelioma or asbestos-related lung cancer. These types of cancer tumors are close to vital organs; therefore, having a targeted and precise type of radiation therapy is important to avoid serious side effects and minimize damage.
Types of Images Used in IGRT
Types of imaging scans for IGRT depend on the medical team and the equipment available:
CT scans (computer tomography scans) use several X-ray images to create a cross-sectional image or a three-dimensional image of the tumor.
PET scans (positron emission tomography) scan a radioactive material that has been injected into the body. As the radioactive material collects in cancer tumors, it allows it to appear clearly in imaging scans.
MRI (magnetic resonance imaging) uses magnetic fields to create a three-dimensional image.
Ultrasound uses sound waves to create a two- or three-dimensional image of soft tissues, like tumors.
Preparation for IGRT
IGRT begins with a preparatory session, sometimes called a simulation. The patient is imaged with one or more imaging scans during the planning stage. These images are fed into the computer that will direct the radiation treatment.
The medical team creates a plan for treatment using the computer and the images taken of the tumors. Images may also be taken during treatment to change the direction or dosage of the radiation as necessary.
The technicians may insert metal markers near the tumor to help identify it on imaging scans.[2] Preparation may also include fitting molds or masks for the patient to wear or be situated with during the treatment. These molds are designed to keep the patient properly positioned, protect healthy tissue, and help guide the radiation beam.
During Treatment
Preparation for IGRT often takes longer than the actual treatment. Once planning is complete, the patient is positioned on a table or bed, with molds placed if necessary.
The technicians and doctors then retreat to another room to avoid radiation exposure during treatment. The procedure takes about fifteen to thirty minutes and is not painful. A patient may require several treatment sessions.
Benefits of Using IGRT
Using images to guide radiation therapy is beneficial in multiple ways:[1]
One important benefit is increased accuracy. Without image guidance, there is a greater risk of the beam missing cancerous tissue and harming healthy cells. Using multiple images improves the definition and monitoring of the shape, size, and location of the tumor.
Because this technique is more accurately directed, it allows for a larger and more powerful dose of radiation. This increased dosage can improve treatment effectiveness.
Because radiation treatment harms healthy tissue, patients often experience painful or uncomfortable side effects. With image-guided radiation, this harm is minimized as are side effects for most patients.
Risks and Side Effects
Radiation therapy often causes side effects; however, IGRT causes fewer and milder side effects than non-guided radiation. This is because radiation in IGRT is focused precisely on the shape and size of individual tumors. Because of this increased focus, healthy tissue is less likely to be affected.
Side effects are still possible, including irritation, swelling, or hair loss at the beam site. Fatigue is also a common side effect that occurs with radiation therapy, though it improves after the completion of treatment.
For mesothelioma patients, there may be other side effects due to treatment location. For example, with pleural mesothelioma, radiation is aimed at the chest. This may cause swelling or inflammation in the heart or lungs. This inflammation can cause difficulty breathing which may be temporary and mild or permanent and more severe.
For peritoneal mesothelioma, potential side effects are caused by damage to the bowels and bladder, resulting in digestive issues or incontinence.
Image-guided radiation therapy is an important treatment for many patients with mesothelioma. IGRT protects healthy organs and tissue while attacking tumors in sensitive locations. It can be used before surgery to shrink tumors or after surgery to reduce the chances that tumors will return.
Get Your FREE Mesothelioma Packet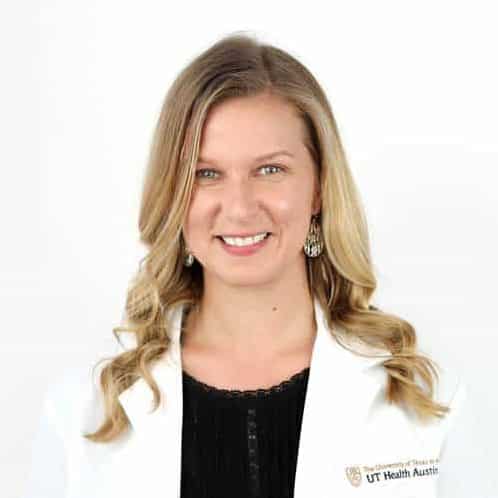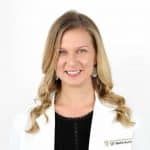 Anne Courtney has a Doctor of Nursing Practice degree and is an Advanced Oncology Certified Nurse Practitioner. She has years of oncology experience working with patients with malignant mesothelioma, as well as other types of cancer. Dr. Courtney currently works at University of Texas LIVESTRONG Cancer Institutes.