Proton Therapy for Mesothelioma
This page has been fact-checked by a Doctor of nursing practice specializing in Oncology and has experience working with mesothelioma patients.
Sources of information are listed at the bottom of the article. We make every attempt to keep our information accurate and up-to-date.
Please Contact Us with any questions or comments.
Proton therapy is a cancer treatment alternative to external beam radiation. It uses protons rather than high-energy photons. Proton therapy better targets the tumor and causes less damage to surrounding healthy tissue for mesothelioma patients.
What Is Proton Therapy?
Proton therapy, also called proton beam therapy, is a type of radiation used to treat patients with certain types of cancer. It is an external beam therapy, meaning a machine generates a beam of radiation.
This beam is aimed at the patient's body, penetrates the skin and other tissue, and ultimately hits the tumor to kill cancer cells.[1]
How Does Proton Therapy Work?
Protons are charged particles at the centers of atoms. When protons are targeted at living cancer cells, they ionize the molecules in those cells.
The ionization damages the cells' genetic material. Healthy cells usually recover from this damage, but cancer cells are more vulnerable, usually dying after the damage is done.[2]
Protons from an external beam can be given a specific amount of energy. This energy affects the speed and distance they travel inside the body.
By providing the protons with calculated amounts of energy, the machine precisely directs the beam to the tumor, ensuring it will not penetrate into healthy tissue.
What Is Proton Therapy Used For?
As with standard radiation therapy, proton therapy is a treatment for cancer. Less commonly, it can be used to treat non-malignant tumors.
Is Proton Therapy Painful?
No, proton therapy is not painful. If you have limited mobility, you might experience some discomfort getting positioned and holding that position for a few minutes.
How Is Proton Therapy Different from Radiation Therapy?
Traditional radiation therapy use particles called photons. Photons make up high-energy radiation like X-rays and gamma rays. These rays effectively kill cancer cells and damage healthy cells, and are more difficult to control.
Proton therapy uses protons, which are easier to control. Protons can be given specific amounts of energy, unlike the photons of standard radiation. The protons stop when they hit the tumor, limiting contact with healthy tissues.
As radiation from X-rays or gamma rays enters the body, it penetrates and damages tissue on the way in, in the tumor, and on the other side. Traditional radiation therapy is considerably more damaging to healthy tissue than proton therapy is.
Is Proton Therapy Safer Than Standard Radiation?
Proton therapy is being tested as an alternative to traditional radiation in the hopes it will be as effective but cause fewer side effects. Because it is easier to control and has less penetration into healthy tissues, it is generally safer.
Because proton therapy gives doctors greater control of where to deposit the damaging radiation, they can also give a higher dose of radiation to the tumor than is possible with traditional radiation therapy.[2]
Is Proton Therapy More Effective Than Traditional Radiation?
While proton therapy is definitely safer, whether or not it is more effective at treating cancer remains to be seen. Research is still limited and results are mixed.
One recent study compared patients with locally advanced cancer undergoing proton or standard radiation therapy. The researchers found that proton therapy caused less severe side effects, but it did not help patients live any longer.[3]
What Is the Survival Rate for Proton Therapy?
Studies of proton therapy on survival rate for mesothelioma are limited. Studies comparing proton therapy to radiation therapy for other cancers show similar survival times.
The study analyzed nearly 1,500 patients undergoing one or the other of the treatments. The researchers found that after three years, 58% of the patients who had radiation were still alive, while 56% of those who underwent proton therapy were still living.
Proton Therapy as Treatment for Mesothelioma
Treatment with proton therapy is precise for a tumor. This specificity is beneficial for patients with one or two tumors. For this reason, it is relatively ineffective for patients whose cancer has metastasized to form multiple tumors.
Patients with multiple tumors benefit more from systemic chemotherapy, which circulates drugs through the entire body to destroy cancer cells.
Proton therapy may be used to treat mesothelioma, depending on how far the cancer has spread.[4] Unfortunately for many mesothelioma patients, a diagnosis comes when the cancer is in the later stages, and metastasis has already occurred.
These patients are not good candidates for proton therapy; however, for patients whose pleural mesothelioma has not spread beyond the chest cavity, proton therapy may be a good choice for shrinking tumors while avoiding damage to vital organs nearby.
The International Particle Therapy Cooperative Group Thoracic Subcommittee published a position statement on the use of proton therapy in the treatment of mesothelioma in 2021.[5]
The Group described preferred methods for administering proton therapy. It also concluded that proton therapy is worthwhile for mesothelioma patients even if it is not more effective than radiotherapy. This is because it causes fewer serious side effects.[5]
Proton Therapy for Lung Cancer
Patients with asbestos-related lung cancer are often good candidates for proton therapy. Research has found that this treatment can be more safe and effective than traditional radiation therapy.
For example, one study showed lung cancer patients undergoing proton therapy were less likely to develop serious side effects than those receiving conventional radiation therapies.
Radiation therapy to the chest cavity comes with the risk of some serious complications. Potential complications include pneumonitis and esophagitis.
These conditions are inflammation of the lungs and esophagus, which both cause serious, often permanent symptoms. Studies of proton therapy on lung cancer patients showed significantly reduced side effects.
Is Proton Therapy Expensive?
One of the downsides to proton therapy is that it is costly. Proton therapy is much more expensive than standard radiation therapy. For this reason, and because evidence that it works better than radiation is limited, many insurance plans do not cover proton therapy.[]
What Happens During Proton Therapy?
If you are receiving proton therapy for mesothelioma or lung cancer, you should know what to expect:
First, you will meet with the medical team that will administer treatment. Members of the team will examine you and allow you to ask questions.
Next, you will be given a simulation that precedes treatment. The simulation is a planning session for the medical team. They will create molds and masks to help you stay in position during the actual treatment. These devices make it easier to remain still and in the proper position to minimize potential damage.
Your skin will also be marked, so the correct area is targeted during treatment. During simulation, you may also undergo imaging scans with a CT scanner, PET scanner, or MRI to help guide the treatment.[1]
The team will position you with the molds and other devices used to help you stay securely in place for the actual treatment.
The proton beam is then aimed at the proper place on your skin. Although the medical team must leave the room during treatment, they will monitor treatment through computers.
The actual treatment is painless and takes between thirty and ninety minutes. Most patients undergo multiple treatment sessions, up to once daily for eight weeks.[1]
Potential Side Effects of Proton Therapy
Although side effects and complications are greatly minimized with proton therapy, patients may experience some side effects.
Proton therapy poses a lower risk to healthy tissue because of the control doctors have over radiation. However, some possible side effects are irritation, redness, hair loss, or swelling in the area targeted by the beam.[1]
Where Can I Find Proton Therapy Treatment?
Proton therapy is a new and emerging treatment that requires expensive equipment. Not many cancer centers or hospitals provide it.
If you want to try proton therapy, you might need to travel. The National Association for Proton Therapy lists all the therapy centers in the U.S.[6] Some examples of notable facilities that offer proton therapy include:
MD Anderson Cancer Center, Houston, Texas
Francis Burr Proton Therapy Center at Massachusetts General Hospital, Boston, Massachusetts
Huntsman Cancer Institute at the University of Utah, Salt Lake City, Utah
MedStar Georgetown University Hospital Proton Therapy Center, Washington, D.C.
Seattle Cancer Care Alliance Proton Therapy Center, Seattle, Washington
Willis-Knighton Cancer Center, Shreveport, Louisiana
Beaumont Proton Therapy Center, Royal Oak, Michigan
Proton therapy is an exciting development in cancer treatment. Many people struggling with asbestos-related cancers may benefit from this innovative therapy. With targeted radiation to the tumor, higher doses, and minimized healthy tissue damage, proton therapy is shrinking tumors more effectively and with fewer side effects.
Get Your FREE Mesothelioma Packet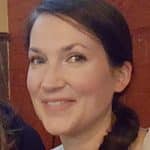 Mary Ellen Ellis has been the head writer for Mesothelioma.net since 2016. With hundreds of mesothelioma and asbestos articles to her credit, she is one of the most experienced writers on these topics. Her degrees and background in science and education help her explain complicated medical topics for a wider audience. Mary Ellen takes pride in providing her readers with the critical information they need following a diagnosis of an asbestos-related illness.
Get Your FREE Mesothelioma Packet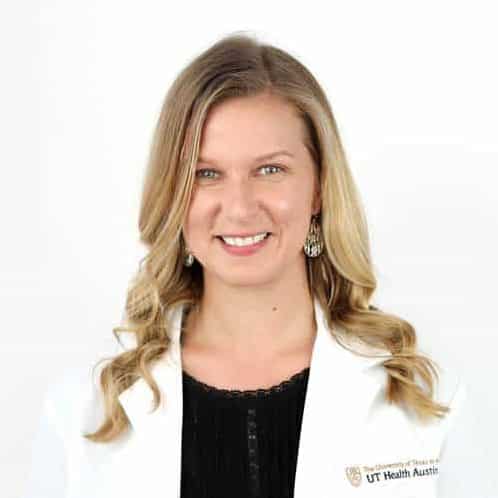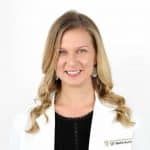 Anne Courtney has a Doctor of Nursing Practice degree and is an Advanced Oncology Certified Nurse Practitioner. She has years of oncology experience working with patients with malignant mesothelioma, as well as other types of cancer. Dr. Courtney currently works at University of Texas LIVESTRONG Cancer Institutes.