Wisconsin Mesothelioma Lawyer
In Wisconsin, mesothelioma lawyers are hard at work helping the residents of the state who were exposed to asbestos get justice. Between 1999 and 2013, more than 5,000 people in the state died as a result of one or more asbestos-related illnesses. These people died because they did not know the risks or did not know they were being exposed to asbestos. They died of lung cancer, asbestosis, or most often, mesothelioma.
Industrial workplaces are the most common sites for asbestos exposure in any state and Wisconsin is no exception. Here the paper industry, manufacturing, metalworking, power plants, and many other industries, have contributed to the exposure and illness of workers throughout the state. Natural deposits in the northern part of the state were never mined but may have caused some exposure to local area residents.
Asbestos in Wisconsin
Asbestos is a natural mineral that is known to cause harm because its tiny fibers can be easily inhaled or ingested. Once in the body, they lodge in tissues and cause damage, sometimes even causing cancers like mesothelioma or lung cancer. In Wisconsin, thousands of people have died from the illnesses related to asbestos exposure, which include cancer as well as asbestosis, a scarring of the lungs.
Wisconsin ranks high among states for asbestos-related deaths, likely due to the industrial economy. Much of the exposure that occurs anywhere happens on the job, mostly in industrial settings. In Wisconsin, the paper industry has been a big part of the economy, but the urban areas of the state, like Milwaukee have been home to a variety of industrial jobs, all of which have contributed to asbestos exposure in workers. Older buildings also have been and continue to be a threat to residents because of past asbestos use in the construction industry.
Wisconsin also has natural deposits of asbestos along the border with the Upper Peninsula of Michigan. These include one former mine prospect, although it was never actually mined and asbestos was not extracted. Natural deposits always pose some danger because, if disturbed, they can release fibers of asbestos into the air and contaminate the soil and water as well.
Paper Mills in Wisconsin
The paper industry in Wisconsin has been going strong since the late 1800s. The abundance of forest in the state made it an ideal place to manufacture paper products. The paper industry used asbestos in its buildings, in its machinery, and in the materials that workers used and handled to make paper and related products. For decades, workers in this industry were exposed to asbestos without knowing that they were being put at risk of getting sick.
Vermiculite Processing
Wisconsin was also home to industrial facilities that processed vermiculite, a mineral that can be made into insulation and other products and that is often found in deposits in the ground with asbestos. In Libby, Montana, the W.R. Grace mine operated for decades, producing vermiculite and shipping it to processing facilities around the country, including more than one in Wisconsin. The vermiculite from Libby was contaminated with asbestos, but this was not discovered until it was too late and operations halted in 1990.
In Wisconsin, the company Koos received shipments of Libby vermiculite between 1965 and 1995. The workers in at least two facilities, in Kenosha and in Racine, were likely exposed to asbestos over decades. Nearby residents and consumers who used the product made in these facilities were also put at risk of exposure. More recently the Environmental Protection Agency visited the sites and found that asbestos levels were low or undetectable and declared them to be safe and to not need any further action, such as a cleanup.
Other Sites with Known Asbestos
Wisconsin is a highly industrialized state with factory and plant jobs making up a big part of the economy. This explains why the state has seen so many casualties from asbestos exposure. Vermiculite and paper mills can account for a significant proportion of the exposure that has occurred here, but there are many other buildings, facilities, and job sites that are also responsible. Some of the known sites in the state that had asbestos and likely caused exposure are:
Atlantic Refining Company, Milwaukee
International Paper Company, Fond du Lac
Illinois Steel Company, Milwaukee
Georgia-Pacific Corporation, Green Bay
Minnesota Mining and Manufacturing Company, Wasau
Allis-Chalmers Manufacturing Company, Appleton
University of Wisconsin, Madison
Consolidated Papers, Inc., Wisconsin Rapids
Wisconsin Power and Light Company
Ocanto Falls Tissue, Inc.
Kimberly-Clark Corporation
Wisconsin Asbestos Laws
The Wisconsin Department of Natural Resources is the state agency that is responsible for administering and enforcing asbestos programs and laws and regulations relating to asbestos. Rules include that contractors must notify the department in advance of doing any project related to asbestos and that anyone working on such projects must be certified by the state to handle and work with asbestos. Schools and other public buildings are required to have asbestos management plans on file and procedures for handling any exposed asbestos.
Cancer and Mesothelioma Care in Wisconsin
Getting sick with cancer, especially a type of cancer that is so aggressive like mesothelioma is, means facing a tough medical battle. You need the best medical team on your side to give you the best chances of beating the odds. If you were exposed to asbestos, get screened regularly. If you already got a diagnosis of mesothelioma, look for the top cancer centers for treatment. In Wisconsin, the University of Wisconsin Carbone Cancer Center in Madison is a National Cancer Institute-designated comprehensive cancer center. These centers are designated as such for having the most advanced treatments, top-notch research, and the best specialists.
Statute of Limitations
Wisconsin has set statutes of limitations on filing lawsuits that are related to asbestos illnesses. If you have been diagnosed with mesothelioma or another related illness, you have just three years from the time of that diagnosis to start legal action against those you believe to be liable for your sickness. Similarly, you have just three years from the time of death of a loved one from an asbestos illness to file a lawsuit and to seek justice on their behalf.
Find a Wisconsin Mesothelioma Lawyer
When you receive that devastating diagnosis of mesothelioma or lung cancer and you find out that you were exposed to asbestos without your knowledge or without being told about the risks, you may feel betrayed and outraged. You may want to get justice for what was done to you. If so, you need to find a Wisconsin mesothelioma lawyer to be your expert, guide, and advocate. With a professional on your side, one with experience helping people like you, you have a good chance of getting the justice you seek along with the compensation you need. Find someone who has helped others and is an expert in this field.
Page Written by Rod De Llano, Esquire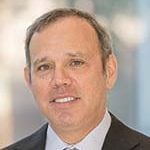 Page edited by Dave Foster
Get Help from the Top Mesothelioma Law Firms
Free Consultation
Brochures from Top Law Firms
Testimonials
FREE Case Value Calculator
For over 20 years we've provided the best FREE resources to mesothelioma patients and loved ones. Our resources include information on the leading treatment options and best doctors in your area; lessons learned from survivors; claims and benefits specifically for Veterans; and how to access your share of billions of dollars in trust fund money.
Get Your FREE Resources Sent Overnight
New treatment options
Veterans benefits & claims
$30 Billion asbestos trust fund information