Minnesota Mesothelioma Lawyer
This article has been fact checked by an experienced mesothelioma attorney. Sources of information are listed at the bottom of the article.
We make every attempt to keep our information accurate and up-to-date.
Please Contact Us with any questions or comments.
A Minnesota mesothelioma lawyer is an essential advocate for anyone exposed to asbestos. Minnesota has some of the highest numbers of deaths from mesothelioma and over 6,300 total asbestos-related deaths between 1999 and 2017.[1] Industrial workplaces, contaminated vermiculite, natural asbestos deposits, mining, and construction materials have all contributed.
Get Financial Help Now
Get Help from the Top Mesothelioma Law Firms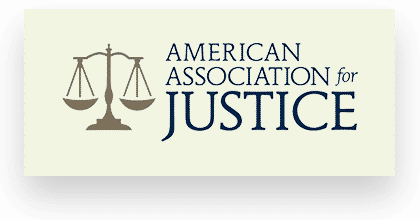 Free Consultation
Brochures from Top Law Firms
Testimonials
How to File a Mesothelioma Claim in Minnesota
Hiring a dedicated, experienced mesothelioma lawyer is the first step in filing a successful claim. A lawyer who has won for other victims can maximize your compensation. An asbestos attorney will explain your options and advise you on which legal steps to take:
File a personal injury lawsuit. Nearly all cases of mesothelioma result from negligent asbestos exposure. A lawyer can help you track down the responsible asbestos companies and file a lawsuit to recover damages.
File a wrongful death lawsuit. They can also help you file a lawsuit for damages if your loved one died from negligent asbestos exposure.
Make an asbestos trust fund claim. If the asbestos companies that exposed you in the past are now bankrupt, they likely set up a trust fund. Your lawyer can determine which fund you qualify for and help you file a claim for compensation.
Claim VA Benefits. If your exposure occurred during military service, you could be eligible for multiple benefits through the Veterans Administration. This includes disability compensation for you and your dependents.
How Dedicated Mesothelioma Attorneys in Minnesota Help Victims
Lawyers and firms in Minnesota who specialize in asbestos and mesothelioma help victims throughout the state, including in:
Minneapolis
Saint Paul
Rochester
Duluth
Lakeville
Bloomington
St. Cloud
Moorhead
And other cities
Seasoned asbestos attorneys provide the only expert advice. Do not rely on a lawyer with no asbestos lawsuit experience. You need someone with the relevant background, proven wins for asbestos victims, and extensive resources.
The right firm knows how, where, and when asbestos was used in Minnesota. They can track down the companies responsible for your exposure and help you hold them accountable.
Where Could I Have Been Exposed to Asbestos in Minnesota?
Minnesota has experienced a relatively high death toll from asbestos exposure. The asbestos that has harmed people here has come from a variety of sources, but on-the-job exposure has been the most prevalent. The industry most associated with asbestos exposure in the state is mining.
Many other industrial job sites have also exposed workers to asbestos, though, including power plants, oil and petroleum plants and refineries, paper mills, military locations, steel mills, and others.
How Much Compensation Can I Get for Mesothelioma?
Your Minnesota asbestos firm will work hard to get you as much compensation as possible, but there are no guarantees. There is also a lot of variation in compensation amounts by case. Compensation depends on individual factors, such as the degree of negligence, the companies involved, and your expenses.
These are some examples of successful asbestos cases in Minnesota that resulted in big compensation amounts for victims:[2][3]
$3.7 million for a power company worker exposed to asbestos in John Crane, Inc. products
$2.5 million for a former construction worker who served in the U.S. Air Force
$1.8 million for an iron worker who died after exposure to asbestos from Honeywell International, Inc. products.
Minnesota Mining and Asbestos
The mining industry has been important in Minnesota for over 100 years. While there has never been an asbestos-producing mine in the state, this is one type of job that has exposed countless workers. Here are some important facts for anyone involved in the mining industry in the past:
Minnesota has natural asbestos deposits, which can be a contaminant in other mined substances. Another source of asbestos exposure for miners in Minnesota was working with and around equipment, facilities, and machinery that used asbestos.
Researchers have found that miners in Minnesota have higher incidences of asbestos exposure than the general population.
Mesothelioma rates are especially high in the northeastern part of the state where iron has been mined for many years and where natural asbestos deposits can also be found. Among the miners who worked in this region, there are 70% more cases of mesothelioma as compared to the rest of the state.[4]
While some have pointed to commercial asbestos in mining equipment and gear as the leading cause for this discrepancy, others are not so sure. When high-quality iron ore in the region was mined to depletion, they began targeting a lower-quality ore called taconite. It was determined later that the waste rock contained asbestos fibers. Miners likely experienced asbestos exposure from working with the ore and its waste products.[4]
One mining company, in particular, Reserve Mining, dumped tons of contaminated mine waste into Lake Superior for years. Residents around Duluth, Minnesota, were likely also exposed because of this practice, which continued for twenty-five years. The effect of having asbestos-contaminated drinking water is being studied now by researchers. The extent of the damage is not yet known.[5]
Libby Vermiculite
Mining within the state of Minnesota is not the only way in which this industry has exposed residents and workers to asbestos. Western Mineral Products processed vermiculite from the infamous mine in Libby, Montana.
This mine, owned by the W.R. Grace Company, produced vermiculite contaminated with asbestos and shipped it all over the country for processing, exposing people in and around Libby and at and near processing facilities in nearly every state.
The Environmental Protection Agency (EPA) assessed the site of the Western Mineral Products company in 2000 and found that it still contains asbestos. The EPA also found asbestos in many residences in the vicinity.
Not only were workers at the facility exposed to asbestos, but so were residents in the area. W.R. Grace has given the EPA millions of dollars to clean up their old facilities, including this one in Minnesota.
Other Sites in Minnesota with Known Asbestos
In addition to mines and vermiculite processing plants, there are numerous other job sites and buildings in the state that have been found to have contained asbestos and possibly to have contaminated workers and others:
Georgia Pacific, Duluth
Boise Cascade, International Falls
Minnesota Mining Manufacturing Company, St. Paul
University of Minnesota, St. Paul and Minneapolis
Moorhead Power Plant, Moorhead
Riverside Power Plant, Minneapolis
S. Steel, Duluth
3M Company, Minneapolis
Great Northern Railroad, Minneapolis
Duluth Air Force Base, Duluth
Conwed factory, Cloquet
Minnesota Residents Are Still at Risk of Asbestos Exposure
Asbestos risks have not disappeared with regulations limiting its use. Asbestos is found in so many construction materials that they linger today. Older homes, commercial buildings, public buildings, and schools often still have asbestos and put residents and workers at risk.
Only recently, two school districts faced asbestos in their buildings. Sauk Rapids-Rice School District discovered asbestos while demolishing an elementary school.[6] Gibbon Fairfax Winthrop schools recently began removing asbestos during building updates.[7]
These are just a couple of many examples of asbestos that causes ongoing harm. If you live in an older home or suspect you have asbestos in your workplace, know your rights and safety procedures.
What Are Minnesota's Asbestos Laws?
Minnesota laws related to asbestos include safety regulations and laws that impact lawsuits and claims.
Asbestos Safety Regulations
The Minnesota Department of Health is responsible for the laws in the state that govern the handling of asbestos and the protection of workers and residents.
Workers on asbestos abatement projects must be licensed and trained to work with it safely. These contractors must pay abatement fees and notify the Department of Health before beginning work on any project that involves asbestos.
There are also strict rules regarding how asbestos should be handled and contained when it is disposed of in designated landfills.
Statute of Limitations
Many people in the state have suffered and may still suffer in the future because of illnesses related to asbestos exposure. Thankfully for these victims, the state has a relatively lenient statute of limitations on lawsuits relating to asbestos.
If you have become sick from asbestos, you have four years from when you received a diagnosis to file a lawsuit against those you believe to be negligent. If you lose a loved one to an asbestos illness, you have three years from the time of death to file a wrongful death suit.
Cancer Care in Minnesota
It is important to get the best care and the most advanced treatment for mesothelioma or lung cancer related to asbestos exposure. In Minnesota, residents can rely on one of two medical facilities designated by the National Cancer Institute as comprehensive cancer centers.
These are the Mayo Clinic Cancer Center in Rochester and the University of Minnesota Masonic Cancer Center in Minneapolis. These facilities have the most experienced oncologists and specialists in the state working on advanced cancer research and treatments.[8]
Finding a Minnesota Mesothelioma Lawyer
To work with a Minnesota mesothelioma lawyer means working with the best and most experienced legal experts in terms of asbestos, illness, and negligence.
If you are sick because of asbestos or you lost someone you love to one of these illnesses, let this experienced type of lawyer guide you through the process of filing a lawsuit. With the right lawyer by your side, you can ensure that you do not miss your opportunity to seek justice.
Get Your FREE Mesothelioma Packet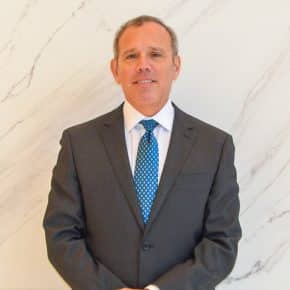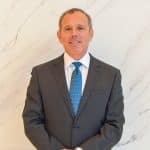 Rod De Llano was born and raised in Laredo, Texas. He graduated from Princeton University with a B.A. in Economics, and earned a law degree from the University of Texas. After working for an international law firm for several years, Rod formed a law firm dedicated to representing persons injured by exposure to asbestos products. For over 20 years, Rod has fought for persons diagnosed with asbestos-related diseases such as mesothelioma, lung cancer, and asbestosis. His clients have recovered over $1 billion over the years.