Mayo Clinic Comprehensive Cancer Center, Rochester, Minnesota
This page has been fact checked by an experienced mesothelioma Patient Advocate. Sources of information are listed at the bottom of the article.
We make every attempt to keep our information accurate and up-to-date.
Please Contact Us with any questions or comments.
Mayo Clinic's motto is "Solving the world's toughest medical problems, one person at a time," and the personalized approach behind this pledge is evident in the care it delivers to patients with lung cancer and mesothelioma, as well as every other illness they're asked to treat. They do this by assembling a team of specialists to diagnose and evaluate each patient's condition, and then creating a customized plan to meet the patient's specific goals.[1]
Mayo Clinic's goal is to deliver the best possible care to everyone and to enable people to heal at home. The facility both delivers clinical care and conducts cutting-edge research focused on earlier diagnoses and new cures, and partners with global healthcare organizations and community partners to share knowledge, impact policy, and eliminate inequities in care.
Facts about Mayo Clinic
Mayo Clinic is the largest integrated, not-for-profit medical group practice in the world.
The Mayo Clinic has more top ranking for high-quality patient care than any other healthcare organization and more No. 1 U.S. News & World Report rankings than any other hospital in the nation.
Mayo Clinic has made significant social commitments, pledging $100 million over the next ten years to eliminate racism and advance equity and inclusion within Mayo Clinic, and setting a goal of a 50% reduction in greenhouse gas emissions and a 20% reduction in energy within 10 years as part of their commitment to the Better Climate Challenge.[1]
Mayo Clinic provides care to 1.3 million patients from nearly 130 countries each year.
In addition to its main campuses in Minnesota, Arizona, and Florida, Mayo Clinic has a network of regional clinics and hospitals.
Mayo Clinic employs 76,000 staff members, 7,300 physicians and clinical residents, and 66,000 allied health staff members.[1]
Mayo Comprehensive Cancer Clinic treats more than 120,000 people with cancer, and in 2022 offered 1,896 cancer patients https://mesothelioma.net/proton-therapy/proton beam therapy; over 40% more than any other health system in the world.
Mayo Clinic is home to the first Quadra PET/CT scanner in North America. Its delivery in 2022 dramatically improved imaging quality and speed for patients seeking diagnosis and treatment for cancers of all types.
The hospital's website is the top destination for individuals seeking healthcare information, with 1 billion unique users in 2022.
History
Mayo Clinic is not just the largest integrated not-for-profit medical group practice in the world: it was also the first, with a history dating back to 1889. The story begins before the hospital's opening, with Dr. William Worrall Mayo and his two sons, Dr. Charles H. Mayo and Dr. William J. Mayo, delivering urgent care to the injured after a devastating tornado struck their hometown of Rochester, Minnesota. The elder Dr. Mayo requested assistance from the Sisters of St. Francis to deliver care, and following this event the head of the order offered to build and staff a hospital if the three would act as the professional team. In 1889, Saint Mary's Hospital opened with 27 beds and was referred to as the "hospital in the cornfield.[2]
The two brothers and their father worked to bring innovations to the facility and recruited other physicians and science researchers to join them. These partners were chosen for their skills and areas of expertise, establishing a new model of teamwork in healthcare. In 1905 Dr. Louis Wilson was hired to develop the hospital's laboratories, and in 1907 Dr. Henry Plummer introduced the concept of storing individual medical records in a centralized location.
The benefits of the Mayo model of teamwork became widely known, and in 1914 the name "Mayo Clinic" was chiseled into the front of the world's first building for integrated multispecialty group practice of medicine. Mayo became the world's first formal graduate training program for physicians.
In 1915, a local businessman met Saint Mary's Hospital's need for more space by developing the concept of hotel/hospitals in downtown Rochester, providing patients with increased access to medical care and recuperation space, and in 1919 the Mayo brothers signed a Deed of Gift that donated the assets of their private practice and their personal savings to create a not-for-profit organization. The brothers died before the United States entered World War II.[2]
During the war, the Mayo Clinic conducted secret research, developing oxygen masks and G-suits to give American aviators an advantage in the air war. In the 1950s the Mayo Clinic built one of the first intensive care units in the country, and in 1958 it received its first grant from the National Institutes of Health. Today it is one of the leading recipients of NIH funding.
In 1972 the Mayo Clinic Alix School of Medicine opened, and in 1973 the Mayo Clinic introduced the CT scanner to North America. In 1986 the facility expanded by building a campus in Jacksonville, Florida, and in 1987 the expansion continued to Scottsdale, Arizona.
Mesothelioma Treatment at Mayo Clinic
Every year, the Mayo Clinic offers specialized care for 100-150 patients diagnosed with malignant pleural mesothelioma and malignant peritoneal mesothelioma. Patients begin with physical examination and imaging scans to look for abnormalities of the chest or abdomen, then will undergo further testing to confirm or overrule a mesothelioma diagnosis. Once the diagnosis has been established, Mayo Clinic physicians move on to conduct additional tests to stage the individual patient's illness and tumor advancement, then select the treatments that are appropriate for the patient and their personal goals.[3]
The state-of-the-art treatment options available at Mayo Clinic include both minimally invasive robotic surgery and aggressive surgery that removes the affected lung and surrounding tissue. Mayo Clinic surgeons are also skilled in cytoreductive surgery with heated intraperitoneal chemotherapy (CRS/HIPEC) for patients with malignant peritoneal mesothelioma. The hospital also has some of the world's most advanced radiation therapy tools and access to other treatments including immunotherapy and targeted therapy.
Research
The Mayo Clinic is a world leader in cancer research, and that includes providing patients with access to clinical trials studying new treatment methods. The mesothelioma research being conducted at Mayo Clinic is focused on new targeted therapy drugs and new approaches to immunotherapy.[3]
Notable Staff and Mesothelioma Specialists
Mayo Clinic offers mesothelioma patients compassionate and skilled treatment supported by the latest in medical technology, advanced diagnostic tests, innovative surgical techniques, and other treatments. The physicians who treat mesothelioma patients are trained in the Mayo Clinic collaborative model: the Lung Cancer Program, Mesothelioma Specialty Group, Oncology, Pulmonary Medicine, Radiation Oncology, and Thoracic Surgery departments all work as a team to provide personalized care.
Patients seeking mesothelioma care at the Mayo Clinic in Rochester, Minnesota can be treated by experienced physicians including thoracic surgeons Shanda Blackmon, M.D., M.P.H. and Dennis Wigle, M.D., Ph.D.; radiation oncologist William G. Breen, M.D.; oncologists Anastasios (Tassos) Dimous, M.D., Aaron S. Mansfield, M.D., Mohamed Shanshal, M.B., B.Ch., M.D., and Konstantinos Leventakos, M.D., Ph.D.
In Jacksonville, Florida, patients may be treated by internist/oncologists Yanyan Lou, M.D., Ph.D., and Rami Manochakian, M.D., while those eligible for surgical treatment may see general surgeon Mathew Thomas, M.B.B.S., M.D., who specializes in decortication, extrapleural pneumonectomy, and other procedures.
Mayo Clinic's Arizona location offers mesothelioma treatment from oncologist Vinicius Ernani, M.D. and with thoracic surgeon Jonathan D'Cunha, M.D., Ph.D.
The Mayo Clinic has a well-deserved international reputation for excellence and innovation in patient care, and its comprehensive cancer center has continued in that tradition, offering state-of-the-art treatment for patients diagnosed with malignant mesothelioma.
Get Your FREE Mesothelioma Packet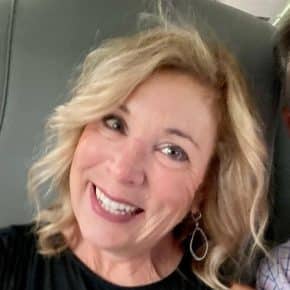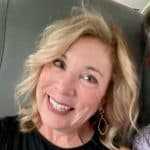 Terri Oppenheimer has been writing about mesothelioma and asbestos topics for over ten years. She has a degree in English from the College of William and Mary. Terri's experience as the head writer of our Mesothelioma.net news blog gives her a wealth of knowledge which she brings to all Mesothelioma.net articles she authors.
Get Your FREE Mesothelioma Packet
Page Edited by Patient Advocate Dave Foster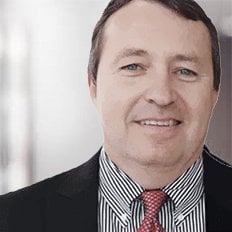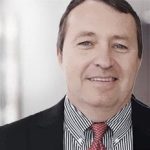 Dave has been a mesothelioma Patient Advocate for over 10 years. He consistently attends all major national and international mesothelioma meetings. In doing so, he is able to stay on top of the latest treatments, clinical trials, and research results. He also personally meets with mesothelioma patients and their families and connects them with the best medical specialists and legal representatives available.