New Hampshire Mesothelioma Lawyer
This article has been fact checked by an experienced mesothelioma attorney. Sources of information are listed at the bottom of the article.
We make every attempt to keep our information accurate and up-to-date.
Please Contact Us with any questions or comments.
Victims of asbestos exposure rely on New Hampshire mesothelioma lawyers to help them get justice. Between 1999 and 2017, more than 1,500 people in New Hampshire died from mesothelioma, asbestosis, or lung cancer related to asbestos exposure.[1] New Hampshire has a long history of industrial workplaces that used asbestos, including textile plants, power plants, and shipyards.
Get Financial Help Now
Get Help from the Top Mesothelioma Law Firms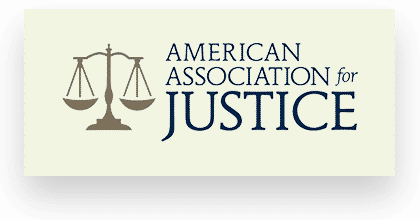 Free Consultation
Brochures from Top Law Firms
Testimonials
New Hampshire Mesothelioma Lawyers Serve Asbestos Victims
If you have mesothelioma, you are probably a victim of negligent asbestos exposure. Asbestos is the primary cause of mesothelioma, and most companies failed to warn workers about its risks.
New Hampshire mesothelioma and asbestos attorneys work with victims in Manchester, Nashua, Concord, Derry, Dover, Merideth, Rochester, and throughout the state.
It is important to work with an experienced New Hampshire asbestos firm for several reasons:
They have experience winning for similar asbestos victims.
New Hampshire asbestos lawyers know which companies used asbestos and can track down those responsible for your exposure.
They can negotiate the best possible settlement for you.
The right lawyer has trial experience in case your suit goes to court.
They will offer you a free initial consultation and explain your legal options.
You won't pay any fees until they win you compensation.
How Do I File a Mesothelioma Claim in New Hampshire?
As a victim of asbestos exposure, you have a lot of expenses. You also have a right to hold responsible companies accountable and to seek damages. A lawyer can help you get started and will explain your options:
File a personal injury lawsuit. Because most mesothelioma diagnoses resulted from negligent exposure, you can sue the companies responsible. The goal of a personal injury lawsuit is to recover damages for medical expenses, lost wages, pain and suffering, and more.
File a wrongful death lawsuit. When a loved one dies from mesothelioma, close family members can sue the asbestos companies for damages.
Make an asbestos trust fund claim. If the company that exposed you to asbestos is now bankrupt, you have another option for compensation. These companies were required to set up trusts to fund future victims. A lawyer can help you find the right trust and make a claim.
Claim VA benefits. The Veterans Administration offers benefits to veterans who have mesothelioma due to active duty exposure to asbestos. These include disability compensation.
Where Could I Have Been Exposed to Asbestos in New Hampshire?
Unlike its neighbors, Vermont and Maine, New Hampshire has no known natural deposits of asbestos. However, the state used this mineral in many industries and the construction of buildings, especially those built before the 1970s when federal regulations restricted it.
Older buildings still pose a risk in the Granite State. If asbestos in these homes and public buildings is damaged, it can release harmful airborne fibers.
The most significant cause of asbestos exposure has been on the job. The major industries contributing to exposure in New Hampshire were textile mills, shipyards, and power plants.
The Textile Industry
New Hampshire has a long history of textile mills, factories that weave and produce cloth and textiles. Like many other industrial workplaces, these mills used asbestos in the buildings and machinery for insulation and other purposes.
Additionally, mill workers often worked directly with asbestos, spinning it into materials to make fireproof and fire-protective textiles for safety gear. Textile mills, especially in the past, were not well ventilated, so when workers handled asbestos, the fibers in the air circulated and remained where they could be inhaled.
Many mills were abandoned, leaving asbestos and other toxic chemicals in the surrounding air, soil, and water. Some mills even dumped waste that contained asbestos in nearby waterways.
Developers have refurbished some older textile mills for homes or shops. Without a professional cleanup, these projects put people at risk of more asbestos exposure.
Asbestos in Shipyards and Naval Yards
New Hampshire has a short Atlantic coast lined with shipyards and ports. Ships and boats often contain a lot of asbestos because the material is lightweight, strong, and fireproof. Beginning around World War II and until federal bans in the 1970s, asbestos was used to construct nearly every part of ships.
An important maritime site of asbestos exposure for New Hampshire is in Maine: the Portsmouth Naval Shipyard. Just across the border from New Hampshire, the facility employed many workers from the Granite State.
These workers built, maintained, and repaired U.S. Navy ships, and many were exposed to asbestos in the process. Cleanup of the many contaminated buildings in the shipyard began in the 1990s and concluded in 2003.
Asbestos Exposure at Johns Manville in Nashua
Another important site of asbestos contamination and exposure in New Hampshire is Nashua's Johns Manville Corporation site. The company produced construction materials, such as insulation and roofing, that contained asbestos.
Operations with asbestos went on for 100 years at the Nashua facility. Workers were exposed to asbestos, but so were nearby residents. The company gave away waste material to residents to be used as fill. Many nearby areas are now known to be contaminated with asbestos in the soil, including residential areas, commercial areas, and even public lands.
The Johns Manville Nashua facility closed down in 1985, and the buildings remained vacant for a decade. Trespassers on the site were at risk of being exposed to asbestos, and by 1995 the Environmental Protection Agency (EPA) had declared it a condemned site and ordered that it be demolished. The job finished in 1997.[2]
Other Sites of Asbestos Exposure in New Hampshire
In addition to these significant areas of asbestos exposure in the Granite State, there are many other sites in New Hampshire proven to have asbestos and to have put residents and workers at risk of exposure and illness:
American Asbestos Textile Corporation, Meredith
Nashua Sanitary Landfill, Nashua
Schiller Station Power Plant, Portsmouth
Brown Paper Mill, Berlin
General Electric, Somersworth
Star Specialty Knitting, Laconia
Merrimack Power Plant, Bow
Spaulding Fiber Company, North Rochester
Grenier Air Force Base, Manchester
Harcros Chemical, Inc., Merrimack
Brezner Canning Corporation, Penacook
University of New Hampshire, Manchester
Can I Still Be Exposed to Asbestos in New Hampshire Today?
Unfortunately, asbestos has not been banned or eradicated. Asbestos lingers throughout New Hampshire in materials in older buildings. These include residences, commercial buildings, public buildings, and industrial sites. They all pose a risk to residents and workers.
In many instances, old asbestos is handled legally and responsibly. A construction project to restore and renovate buildings in Concord was recently delayed due to the presence of asbestos.[3]
While most landlords and companies handle asbestos correctly, it can still be a risk. Homeowners with asbestos materials, for instance, might do DIY work without knowing about existing asbestos. There are many older homes in New Hampshire that could expose residents to asbestos.
What Are New Hampshire's Asbestos Laws?
New Hampshire's asbestos laws include regulations for asbestos safety and negligence laws that govern how victims make claims and get compensation.
Asbestos Safety Regulations
In New Hampshire, the state Department of Environmental Services is responsible for asbestos regulations and administering federal laws that govern asbestos limits and abatement.
Asbestos abatement projects in the state cannot begin until the department has received written notification. Asbestos that is being disposed of must be carefully handled, transported, and stored. Asbestos in schools is managed according to federal EPA regulations as well as state laws.
Statute of Limitations on Filing Lawsuits
Many New Hampshirites exposed to asbestos have taken the time to file a lawsuit to seek justice and compensation. If you find yourself in a similar situation, know that there is a time limit on this kind of legal action.
In New Hampshire, you have three years from the time of the diagnosis of an asbestos-related illness to begin a lawsuit. For wrongful death lawsuits, in the case of losing a loved one to an asbestos illness, you have three years from their death.
How to Find a New Hampshire Mesothelioma Lawyer
Since starting legal action against an employer or corporation can be challenging and complicated, it is important to rely on the advice and guidance of a New Hampshire mesothelioma lawyer.
Search for firms and individual attorneys who can prove to you they work on asbestos cases and have won for similar clients. You will need the expertise and the experience of this professional, or a legal team, to help you take all the necessary steps for filing this kind of lawsuit.
Your chosen lawyer should also offer contingency payment so you don't owe anything until and unless they help you recover damages. Avoid lawyers who charge up-front fees or promise specific outcomes. Reputable attorneys will be open and honest.
Get Your FREE Mesothelioma Packet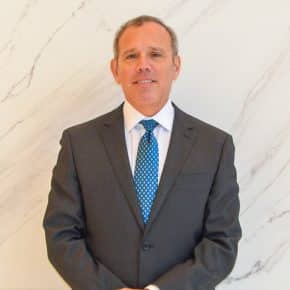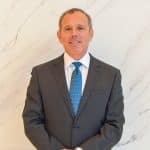 Rod De Llano was born and raised in Laredo, Texas. He graduated from Princeton University with a B.A. in Economics, and earned a law degree from the University of Texas. After working for an international law firm for several years, Rod formed a law firm dedicated to representing persons injured by exposure to asbestos products. For over 20 years, Rod has fought for persons diagnosed with asbestos-related diseases such as mesothelioma, lung cancer, and asbestosis. His clients have recovered over $1 billion over the years.