The Deadly Asbestos Legacy of Libby, Montana
This page has been fact checked by an experienced mesothelioma Patient Advocate. Sources of information are listed at the bottom of the article.
We make every attempt to keep our information accurate and up-to-date.
Please Contact Us with any questions or comments.
The deadly asbestos legacy of Libby, Montana, is a tragedy that resulted in preventable illness in thousands of people. A W.R. Grace vermiculite mine contaminated with asbestos operated here for decades, exposing workers and residents. Contaminated vermiculite was also distributed to processing facilities around the country, exposing many more people.
The History of Asbestos Exposure in Libby
For nearly three decades, a vermiculite mine run by W.R. Grace & Company served as the primary source of income for many people in Libby, Montana. It operated near the small town between 1963 and 1990.[1]
They didn't know that the vermiculite deposits they mined ran alongside naturally-occurring asbestos deposits, which led to contamination on a grand scale.
Vermiculite Mining Dangers
Asbestos testing was not commonplace during the years that the mine was functional, so unbeknownst to the miners and residents of Libby, the vermiculite they worked with daily was tainted with asbestos fibers.
Many of the people working in the mine and nearby processing plants exposed themselves to asbestos without knowing about it or the risks. In the decades to come, they would ultimately pay the price for the work they did in the form of mesothelioma diagnoses or other asbestos-related diseases.
Not Only Miners Suffered
The asbestos that silently contaminated Libby's vermiculite production became airborne. The wind carried fibers aloft to nearby homes and businesses. The fibers were also attached to workers who then returned home with the fibers attached to their work clothes.
The workers bore the brunt of the dangers associated with the asbestos they inhaled or ingested, but their families and neighbors also suffered from asbestos contamination.[2]
The contaminated vermiculite was shipped to factories around the U.S. that processed it to make Zonolite insulation. These workers also suffered asbestos exposure because of W.R. Grace's Libby mines.
EPA Superfund and Cleanup
The U.S. Environmental Protection Agency (EPA) began investigating the Libby area in 1999 after receiving complaints. It listed the Libby mines as a Superfund Site eligible for federal cleanup aid in 2002. The EPA found friable tremolite-actinolite asbestos in the mine. It is now referred to as Libby amphibole or LA asbestos.
For the first time ever, the EPA declared Libby a Public Health Emergency. The declaration was made in 2009 and allowed victims to receive federal health care services.
The EPA and state agencies have spent decades on the cleanup of the Libby site. In 2014, the EPA found that its efforts successfully managed the risk to residents. In 2018, it completed projects in Libby and the nearby city of Troy. This included over 7,600 properties. It removed more than a million cubic yards of asbestos-contaminated soil.
How Common Is Mesothelioma in Libby Residents?
Studies have attributed hundreds of deaths in Libby to the asbestos within the vermiculite mine since the mine's operation and closure.[2] With a town so small, this is a large chunk of its population—and more diagnoses are being made all the time, even after the mine's closure and remediation efforts in recent years.
The Environmental Protection Agency ruled that the air in Libby is safe for breathing.[3] However, some homes involved in the remediation efforts may still pose an asbestos exposure risk despite being previously treated.
Residents, both current and prospective, wonder if enough can ever be done to make their town a safe place to live, a place without fear of developing malignant mesothelioma or other asbestos-related diseases.
The High Price of Low Standards
Vermiculite manufacturing is now more strictly regulated, with the product having to be screened for asbestos before being released for industrial or private usage and purchase. However, during the time that the W.R. Grace mine was operating, such measures were not taken.
During the twenty-seven years of operation tons of tainted vermiculite was mined, manufactured, shipped, and sold. Vermiculite itself was once considered carcinogenic until it was discovered that vermiculite deposits and asbestos deposits tend to sit atop one another in the earth's crust.
Now scientists believe it is not the vermiculite that posed a danger after all, but the asbestos that was alongside it and, thus, silently contaminating it.
Hundreds of unnecessary deaths could have been prevented if the company screened the vermiculite for contaminating substances, such as asbestos.
W.R. Grace and Libby Lawsuits
W.R. Grace has faced many lawsuits and billions of dollars in fines, litigation costs, and settlements over its role in the Libby tragedy. The state of Montana has also faced lawsuits and settlement costs.
In 2001, W.R. Grace filed for bankruptcy protection. As part of the process, it created an asbestos trust fund to compensate claimants. The company initially tried to protect assets by transferring money to subsidiaries before filing. The Department of Justice found the action fraudulent and required W.R. Grace to put $1.8 billion into the asbestos trust.[4]
Before filing for bankruptcy, W.R. Grace faced about 150 individual lawsuits from Libby residents. A few of these went to trial, but the company settled most of them for undisclosed amounts.
In 2011, the state of Montana was required to pay $43 million to over 1,300 people who sued over their asbestos exposure. It took a decade to settle the suit and victims began receiving payments from the state in 2012.
Another lawsuit against the state resulted in a $25 million settlement for Libby asbestos victims in 2017. The settlement involved 100 different cases with multiple plaintiffs. They claimed that state health officials knew about the risks of the W.R. Grace mines but failed to protect them.[5]
W.R. Grace also faced lawsuits from Montana over environmental damage. It took years of negotiation, but in 2023, the two sides finally agreed on a settlement amount. It includes $18.5 million paid by W.R. Grace for damage to natural resources in the Libby area.[6]
In 2022, Ralph Hutt won what is considered a bellwether case in the ongoing litigation over the Libby mines. Hutt worked in the W.R. Grace mines and sued Maryland Casualty Company, the insurer that provided workers' compensation coverage after developing respiratory problems. He argued that the insurer should have warned workers of risks. A jury awarded Hutt $36.5 million.[7]
Is it Safe to Live in Libby, Montana Today?
The EPA has declared Libby a safe place to live again after years of cleanup efforts. The EPA made this statement in 2014. It said that it is possible to live in the Libby area without fear of excessive asbestos exposure.[8]
Is There Still Asbestos in Libby?
The EPA is not yet done cleaning up the area, so asbestos is not completely gone from the site. Of eight operable units listed on the Superfund site, only three have been partially removed from the list.
Even today, living in Libby, Montana or any other place with a similarly dark legacy of asbestos contamination has its risks.
With the asbestos lying just beneath the soil, erosion by elements such as wind or rain could bring the hazard—now supposed remediated—right back up to the surface and right back into the water and air in the region.[9]
Will People in Libby Still Get Asbestos Illnesses?
Because mesothelioma has a long latency period, former workers and residents still receive diagnoses today. Although the mine closed in 1990 and the cleanup is done, some of the people exposed here will still get sick.
Resources for Libby and W.R. Grace Asbestos Exposure Victims
Sources of information, screening, and treatment are essential for the people who were unknowingly exposed to asbestos in Libby.
Lincoln County Asbestos Resource Program
Lincoln County established this program in 2012 to help reduce ongoing exposure to asbestos in the area. It provides residents with information, educational resources, and the latest news about asbestos in the area.[10]
Center for Asbestos Related Disease (CARD)
Located in Libby, CARD was founded as a non-profit to support local residents affected by Libby asbestos. Initially a department of St. John's Lutheran Hospital, CARD is now a stand-alone facility. It offers health screenings, treatment, and disease management and also conducts research.[11]
Mesothelioma Treatment
Specialty cancer care is not easy to access in Libby. The closest cancer centers include the Billings Clinic Cancer Center in Billings, Montana, and hospitals in Seattle, Washington
In Seattle, the Swedish Medical Center Cancer Institute is an excellent resource. The director of the Lung Cancer Program, Dr. Eric Vallieres, is a thoracic surgeon who specializes in lung cancer and pleural mesothelioma.
An experienced lawyer is another important resource. If you lived in Libby, worked for W.R. Grace, or were otherwise exposed to asbestos-contaminated vermiculite, you could be entitled to compensation. A mesothelioma lawyer can review your case and determine your legal options. Don't hesitate to reach out or risk missing your opportunity.
Get Your FREE Mesothelioma Packet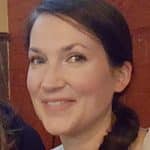 Mary Ellen Ellis has been the head writer for Mesothelioma.net since 2016. With hundreds of mesothelioma and asbestos articles to her credit, she is one of the most experienced writers on these topics. Her degrees and background in science and education help her explain complicated medical topics for a wider audience. Mary Ellen takes pride in providing her readers with the critical information they need following a diagnosis of an asbestos-related illness.
Get Your FREE Mesothelioma Packet
Page Edited by Patient Advocate Dave Foster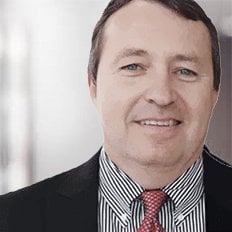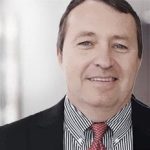 Dave has been a mesothelioma Patient Advocate for over 10 years. He consistently attends all major national and international mesothelioma meetings. In doing so, he is able to stay on top of the latest treatments, clinical trials, and research results. He also personally meets with mesothelioma patients and their families and connects them with the best medical specialists and legal representatives available.