Asbestos in Soil and Water
This page has been fact checked by an experienced mesothelioma Patient Advocate. Sources of information are listed at the bottom of the article.
We make every attempt to keep our information accurate and up-to-date.
Please Contact Us with any questions or comments.
Asbestos as an environmental pollutant is a big area of concern. Asbestos exposure can occur when contaminated soil or water release fibers under certain conditions. Learn more about how asbestos in soil and water could be affecting the environment and you and your family.
How Does Asbestos Affect the Environment?
Asbestos is a natural mineral with unique properties that made it useful to several industries. Unfortunately, many companies used asbestos for years before the risks to human health were widely recognized.
Asbestos in the environment is a concern because it can lead to exposure incidents and very serious illnesses in some people.
Asbestos as a Contaminant
Today, both because of natural deposits and human actions, asbestos can be found as a pollutant in the environment. Asbestos can be found in natural deposits with other minerals. Mining and construction activities can disrupt these deposits.
The construction industry was the heaviest user of asbestos in the past. Lingering asbestos in older buildings, but also in equipment and industrial materials, cause ongoing environmental contamination.[1]
Asbestos in Wildlife and Plants
Another concern with environmental pollutants is that they also affect wildlife. Few studies have investigated the impact of asbestos on animals, but it is reasonable to assume it causes harm similar to that in humans.
Like people, animals can ingest or inhale the fibers of asbestos. This may cause respiratory and digestive issues, including cancer. Animals are likely to be at greater risk of harm because they live outdoors and are more likely to be continually exposed to environmental pollutants.
Studies indicate that asbestos in the soil can harm plants as well. A study comparing plants grown in soil with and without asbestos found that asbestos reduced the germination rates of seeds. It also reduced the length of roots, the height of plant shoots, total biomass, and chlorophyll and protein content.[2]
How Does Asbestos Get into Soil?
Asbestos is a mineral that develops in deposits in the earth. Despite this, it isn't normal for fibers of asbestos to be mixed into the soil. This only occurs when the soil has been contaminated. For instance, a deposit of natural asbestos can be disturbed by digging into the ground for other minerals, building a road, or when constructing buildings.
It can also get into the soil when asbestos-containing buildings are abandoned, demolished, or even destroyed by natural disasters. Abandoned industrial sites often contain asbestos.
Those materials decay over time, exposing the asbestos fibers. Shoddy construction or inappropriate disposal or dumping of asbestos materials can also unleash fibers. Some materials, like asbestos insulation or lagging, deteriorate and become dangerous more quickly than others, like cement.
When asbestos is exposed in one of these ways, the light, dust-like fibers can mix into the soil. They can also be picked up by the wind and carried into new areas or even into houses.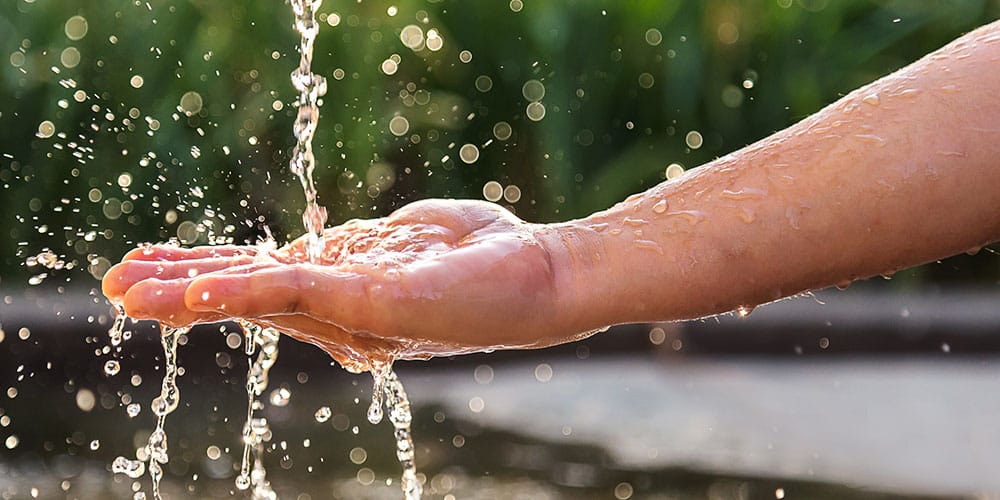 How Does Asbestos Get into Water?
Asbestos can get into the water in a couple of ways. For instance, asbestos can get into water supplies from contaminated soil. Natural disasters, industrial sites, improperly disposed of asbestos waste, and demolished buildings with asbestos can release fibers into both soil and nearby waterways or groundwater.
Another source of asbestos in water is through the pipes. Older water systems often used asbestos-containing cement pipes. Over time, these pipes deteriorate and release fibers into the water they transport.
What Other Harmful Toxins Can Be in Drinking Water?
Asbestos is just one of many potential toxins in drinking water. Other pollutants that can be in the water and cause health problems include chemicals, minerals, and microorganisms:
Fertilizers
Pesticides
Radon
Arsenic
Lead
Giardia
Legionella
Salmonella
Campylobacter
Norovirus
E. coli
The Dangers of Environmental Asbestos – Mesothelioma Cancer
Asbestos in soil and water is dangerous if it causes exposure in people. Both inhaling and ingesting asbestos fibers can lead to serious illness.
Ingesting Asbestos from Water
Any pollutant in your drinking water is a major health concern. When you drink contaminated water, you also consume the pollutants. Asbestos fibers are too small to see, and they have no taste or smell.
Asbestos does not react with water and they do not dissolve. This means they simply stay in the water in a dangerous form and can be moved from one place to another.
When you ingest asbestos fibers, many will pass through your digestive system without causing damage. However, some can lodge in soft tissues and cause cellular damage and illness.
Inhaling Asbestos from Soil
Unlike water, soil asbestos can lead to exposure through inhalation. The small fibers of asbestos are like dust. They can be stirred up from the soil, enter the air, and be inhaled. In the lungs and airways, asbestos fibers are more likely to lodge in tissue and cause harm.
Soil asbestos has long been considered relatively easy to contain. Asbestos-polluted soil can be capped, for instance. New evidence from research indicates that this might not be enough to protect people.[3]
Researchers have found that asbestos fibers can move through the soil. When the fibers come into contact with organic particles, they develop an electric charge that allows them to migrate. Capped soil was once thought to be locked in place, but it can move and still cause harm.[3]
Asbestos sitting in the soil undisturbed might not cause harm. Many activities can disrupt asbestos fibers and release them into the air where they can be inhaled. These include road building, building construction, land remediation, tunneling, and more.
Mesothelioma and Other Asbestos Illnesses
Regardless of the source of exposure, asbestos can cause very serious illnesses. The more prolonged and frequent the exposure, the greater the risk of developing a related disease.
Mesothelioma is most often associated with asbestos because it almost always results from asbestos exposure. Mesothelioma is cancer of the mesothelium, thin tissue layers that cover organs in the body.
The most common type of mesothelioma is pleural mesothelioma, a respiratory cancer. Exposed people can also develop peritoneal mesothelioma in the abdominal cavity.
Asbestos exposure can also cause lung cancer. It can cause non-cancerous respiratory issues, like pleural plaques and pleural effusion. It can also cause asbestosis, a progressive scarring of lung tissue.
Is There Asbestos in My Soil or Water?
If you use a public water source, your city should provide you with the results of regular testing for contaminants. If you have a private well, you can hire a testing company to find out what is in your water.
You can also have your soil tested to determine if it contains contaminating asbestos. Certain factors might lead you to believe asbestos could be an issue, for instance, if an older building was demolished on the property.
Proximity to natural deposits or industrial sites that used asbestos could also increase the chances you have asbestos in your soil.
Laws and Initiatives to Protect Against Environmental Asbestos
Asbestos is not completely banned, but there are laws and systems in place to try to prevent exposure. These include environmental laws, government programs, and initiatives.[4][5]
The Clean Water Act
One of the most important laws for protecting people from pollutants is the Clean Water Act of 1972. It regulates pollutant discharge into surface water. The law lists over 100 pollutants, including asbestos.
The Safe Drinking Water Act
Even more specific to water that people drink is 1974's Safe Drinking Water Act. The law sets maximum pollutant levels allowed in drinking water supplies. The maximum allowable level of asbestos in drinking water is seven million fibers per liter.
The Comprehensive Environmental Response, Compensation, and Liability Act.
Also known as Superfund, this law addresses abandoned sites that contain contaminants. It allows the Environmental Protection Agency (EPA) to designate sites as needing remediation to prevent toxins like asbestos from spreading from the site and contaminating soil, water, and air. The EPA may take charge of the remediation or compel the responsible companies to do it.
The National Pollutant Discharge Elimination System
NPDES is an EPA program that requires companies to seek permits before dumping waste into bodies of water. This is designed to prevent the dumping of hazardous materials, like asbestos that could contaminate waterways and drinking water.
Water Treatment Plants
Public water supplies are treated before being piped into homes. It isn't a perfect system, but treatment plants are designed to detect and remove asbestos using filtration based on the sizes of particles.
State Asbestos Regulations
Every state regulates how asbestos is handled and who can abate or remediate it. These laws and procedures aim to prevent poor practices that could lead to environmental contamination during renovation, construction, and demolition projects. They also regulate the safe disposal of asbestos.
What to Do if You Think You Were Exposed to Asbestos
There is no safe level of asbestos exposure, although more frequent and heavy exposure is more likely to cause illness. If you suspect or know you were exposed to asbestos in your environment, take action quickly.
Know the Signs and Symptoms
Mesothelioma takes many years to develop, but it's important to know the signs so you can catch it as quickly as possible. The sooner you get a diagnosis and start treatment, the better the outcome is likely to be. Symptoms of pleural mesothelioma include:[6]
Chest pain
Persistent cough
Shortness of breath
Lumps under the skin of the chest
Weight loss
The symptoms of peritoneal mesothelioma in the abdomen include:[6]
Abdominal pain
Ascites, swelling in the abdomen
Digestive issues, like constipation, diarrhea, or nausea
Weight loss
Talk to Your Doctor
If you have troubling symptoms or believe you have been exposed to asbestos, talk to your doctor as soon as possible. They can begin the diagnosis process, rule out other conditions causing your symptoms, and begin a regular schedule of screenings for cancer.
Treatment Options
Mesothelioma is notoriously difficult to treat. One reason for this is that it is often diagnosed in later stages when the cancer is already widespread. Catching it early is essential for more treatment options.
The standard course of treatment for most patients with mesothelioma is a combination of surgery and chemotherapy. Not all patients are good candidates for surgery and might only be able to use chemotherapy. Radiation might also be added to the treatment plan.[7]
A more recent development in mesothelioma care is immunotherapy. Some patients get better results with immunotherapy either with or without chemotherapy and surgery.
Patients with peritoneal mesothelioma might be eligible for a treatment called HIPEC. It involves circulating heated chemotherapy drugs throughout the abdominal cavity after undergoing surgery.
Financial Compensation
Mesothelioma is a costly illness to treat, and it shortens lifespan significantly. People exposed to asbestos from industrial sites, mines, or construction materials can hold asbestos companies accountable for the harm they caused.
If you suffered environmental asbestos exposure, talk to an experienced asbestos firm or attorney about your legal options. They are experts in determining sources of exposure and the companies responsible. You might be able to sue for damages or claim for compensation through an asbestos trust.
There are time limits on taking legal action for asbestos exposure. A statute of limitations could limit your opportunities, so don't hesitate to reach out to a lawyer. Most mesothelioma lawyers offer a free initial consultation with no commitment required.
Get Your FREE Mesothelioma Packet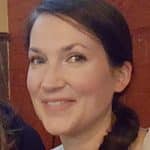 Mary Ellen Ellis has been the head writer for Mesothelioma.net since 2016. With hundreds of mesothelioma and asbestos articles to her credit, she is one of the most experienced writers on these topics. Her degrees and background in science and education help her explain complicated medical topics for a wider audience. Mary Ellen takes pride in providing her readers with the critical information they need following a diagnosis of an asbestos-related illness.
Get Your FREE Mesothelioma Packet
Page Edited by Patient Advocate Dave Foster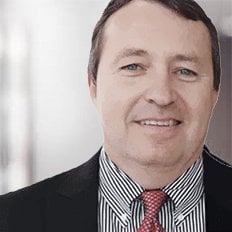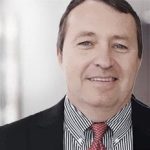 Dave has been a mesothelioma Patient Advocate for over 10 years. He consistently attends all major national and international mesothelioma meetings. In doing so, he is able to stay on top of the latest treatments, clinical trials, and research results. He also personally meets with mesothelioma patients and their families and connects them with the best medical specialists and legal representatives available.