Robotic Surgery for Mesothelioma
This page has been fact checked by an experienced mesothelioma Patient Advocate. Sources of information are listed at the bottom of the article.
We make every attempt to keep our information accurate and up-to-date.
Please Contact Us with any questions or comments.
Robotic surgery represents one of the most innovative breakthroughs for treating patients with malignant pleural mesothelioma. Its development has provided new options for patients whose tumors were so inaccessible that they would previously have been referred for palliative care. In the skilled hands of some of the world's most accomplished thoracic surgeons, minimally invasive robotic surgery offers safer operations with reduced blood loss, shortened hospital stays, and lower risks of infection, post-surgical complications, and death.[1]
What is Robotic Surgery?
Robotic surgery, or robot-assisted surgery, is an innovative tool in which robotic systems are used to perform surgical procedures. The systems were created to improve upon open surgery: Its goals range from minimizing hand tremors on the part of surgeons to facilitating remote surgery on the battlefield, in remote locations, and even in space.
In most cases, robotic surgery is a minimally invasive procedure that uses tiny incisions and minimizes blood loss. Clinical robotic surgical systems combine minuscule camera arms with mechanical arms to which surgical instruments are attached. The arms are controlled from a computer console that provides the surgeon with a high-definition, 3D view of the surgical target.[1]
Robotic surgery offers many benefits. It provides far greater precision, steadiness, and flexibility than traditional open surgery. Surgeons can guide delicate tools into areas that would be impossible to access without damaging or risking damage to surrounding tissues and organs. Additionally, the use of robotics minimizes the risk of infection, reduces post-surgical pain, leaves smaller, almost invisible scars, and results in shorter hospital stays with faster recoveries. The more complex the operation that the patient needs, the greater the benefits of robotic surgery.[2]
How is Robotic Surgery Used to Treat Mesothelioma?
Patients diagnosed with malignant pleural mesothelioma undergo surgery for many reasons. Some have surgery as part of their diagnostic process, as surgeons remove tissue samples for testing. Others have debulking surgeries meant to reduce the size of tumors and make them more comfortable, while other surgeries are performed with the hope of slowing disease progression and extending survival time.
Surgery can improve mesothelioma patients' quality of life, but not all patients are eligible for surgery, especially not for open surgery. Patients with advanced disease, whose tumors have metastasized to distant parts of the body, often do not qualify for surgery, and the same is true for those with particularly aggressive cell types or inadequate lung function. Your mesothelioma specialist will assess your overall health and ability to withstand surgery before helping you decide whether surgery is appropriate for you.
The advent of robotic surgery has opened surgical eligibility beyond what has previously been available. This is because procedures like extrapleural pneumonectomy, which involve removing the entire affected lung along with the pleura, can now be performed using robotic tools that significantly minimize risk and impact on the body.
Robot-assisted surgery for malignant mesothelioma has only begun to be performed in the last ten years. The surgeon who performed the world's first robot-assisted extrapleural pneumonectomy, Dr. Farid Gharagozloo, removed the patient's left lung, diaphragm, and part of his pericardium with the assistance of the da Vinci Surgical System robot, then created a new pericardium and diaphragm using synthetic material. At the time, Dr. Gharagozloo said, "Whether it is lung cancer or mesothelioma, the robot makes it a better oncologic operation and a safer operation," where without the use of the robot extrapleural pneumonectomy is a "very blind operation."[3]
Dr. Gharagozloo said, "It is very clear that in the surgery of the chest, the robot is a game change…. It's dramatic when you see the patient the next day. It's the difference between a patient on a ventilator and a patient who is sitting there reading a newspaper."
Robotic surgery can also be used for pleurectomy and decortication, the less invasive surgical procedure that removes the affected pleura of patients with malignant mesothelioma, as well as any other cancerous cells that can be removed. The robotic tools make accessing cancer cells in hard-to-reach spots possible. They also can perform basic procedures like closing blood vessels more quickly, thus reducing the amount of time that patients need to be under anesthesia.
The Future of Robotics for Treating Malignant Mesothelioma
Robotic surgery is generally available to mesothelioma patients who seek care at the nation's comprehensive cancer treatment centers, though there is hope that the technology will eventually allow thoracic oncologists to perform surgeries for patients in remote areas. Though robotic systems may be too expensive for small community hospitals, new models are being developed that may make them more accessible and will allow mesothelioma specialists to deliver care remotely with the help of the patient's local surgeon.
The development of robotic surgery has been a game changer in the treatment of malignant mesothelioma, allowing surgeons to perform surgeries with fewer risks, faster recoveries, and improved quality of life.
Get Your FREE Mesothelioma Packet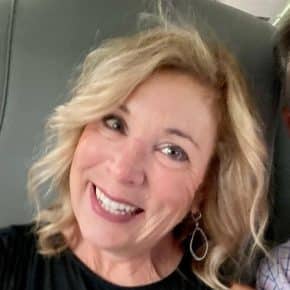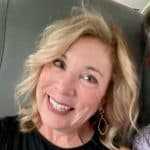 Terri Oppenheimer has been writing about mesothelioma and asbestos topics for over ten years. She has a degree in English from the College of William and Mary. Terri's experience as the head writer of our Mesothelioma.net news blog gives her a wealth of knowledge which she brings to all Mesothelioma.net articles she authors.
Get Your FREE Mesothelioma Packet
Page Edited by Patient Advocate Dave Foster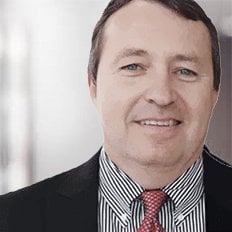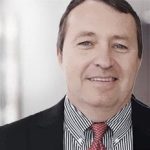 Dave has been a mesothelioma Patient Advocate for over 10 years. He consistently attends all major national and international mesothelioma meetings. In doing so, he is able to stay on top of the latest treatments, clinical trials, and research results. He also personally meets with mesothelioma patients and their families and connects them with the best medical specialists and legal representatives available.