The Call to Ban Asbestos in the United States
This page has been fact-checked by a Doctor of nursing practice specializing in Oncology and has experience working with mesothelioma patients.
Sources of information are listed at the bottom of the article. We make every attempt to keep our information accurate and up-to-date.
Please Contact Us with any questions or comments.
The call to ban asbestos in the United States comes after decades of deaths from workplace exposure resulting in mesothelioma and other illnesses. Although the United States no longer mines and manufactures it, importing asbestos remains common and legal. Many advocates feel that the United States must join global efforts to ban asbestos entirely and work toward that goal.
The Deadly Effects of Asbestos
Asbestos fibers are microscopic and can be inhaled or ingested easily, but the body cannot expel them easily. The fibers become lodged within the body (generally the linings of the lungs, abdominal cavity, or heart) and cannot be dislodged.
Ultimately, this causes cancerous cells to grow in some people exposed. Ultimately, this causes cancerous cells to grow in some people exposed. Mesothelioma cancer is a deadly type of cancer that is aggressive and spreads rapidly.[1]
Why Asbestos Is Still Imported and Used in the United States
Although the dangers of long-term exposure to asbestos fibers have been established for some time, the United States continues to import asbestos-containing products. Since 2011, the U.S. has imported more than 6,000 tons of asbestos.[2]
Asbestos is inexpensive, and importing asbestos-containing products can be more cost-effective than importing those same alternatives or producing asbestos alternatives.
The Argument Against Asbestos Utilization
Many nations have decided to limit its usage or ban its use outright since asbestos has risks associated with long-term exposure. In more recent years, Asbestos has been found to be deadly not only to those who are exposed in their line of work but also to those who reside near natural deposits or near mines and factories involving asbestos production.
Because of the wide-reaching effect of asbestos fibers, many people feel that asbestos usage should be minimal if not done away with entirely.
Asbestos Alternatives
Alternatives to asbestos exist and have fewer risks associated with them. For example, for large-diameter pipes formerly reinforced with asbestos, steel reinforcement may be used to reduce the dangers to the public should the pipe begin to decay over time.
Other, less-harmful minerals may be used to reinforce flooring and ceiling tiles rather than asbestos, such as fiberglass and silicates.
Although asbestos-free home insulation materials may cost more due to requiring an extra step in being treated with a flame retardant, they are more environmentally friendly and far less of a health hazard than their asbestos-containing counterparts. This makes the financial cost worth it when compared with the risk to human life.
Mesothelioma and Asbestos
Experts have long recognized asbestos as a causal factor in mesothelioma cancer. In a majority of cases, diagnoses occurred in people with long-term occupational exposure to asbestos. This includes individuals who worked in construction work, shipbuilding, or manufacturing.
However, more and more cases of mesothelioma are attributed to "secondhand" exposure" of asbestos (such as through contact with the clothing of a person who worked in an asbestos factory, for example—contact a spouse or child might have) are appearing.
The Precedence: Asbestos Bans Throughout the World
Dozens of countries all over the globe have already put complete bans on asbestos usage, manufacturing, importing, and exporting in place, including:[3]
The European Union
Australia
The Scandinavian countries
The Baltic nations
Japan
Bahrain
Jordan
Algeria
And more
Of the developed nations, the United States lags far behind in getting a total asbestos ban.
Failed Attempts to Ban Asbestos
Because there is no safe level of exposure, policymakers and advocates have tried for a full U.S. ban on asbestos. These efforts failed. In 1989, the Environmental Protection Agency issued a phaseout and ban of asbestos. In 1991, The U.S. Court of Appeals for the Fifth Circuit Court threw out much of the order.
In 2003, the Ban Asbestos in America Act passed in the U.S. Senate with a unanimous vote. In committees, however, legislators gutted the bill. They changed the ban from asbestos products to materials, leaving the door open for the continued legal use of products containing asbestos.[5]
A Call to Action
As more and more asbestos-related deaths and mesothelioma diagnoses attributable to asbestos are occurring each year worldwide, many advocates are pushing more fervently than ever for a global ban on asbestos.
Iceland set the bar as the first nation to fully ban asbestos in 1983, and in the decades since then, many other nations have followed suit.
There are alternatives to asbestos in virtually every application in which it is used, so there are no more excuses for any country that cares about the health and well-being of its citizens to continue importing and using asbestos.
Many feel the U.S. needs to stand up and make a statement against asbestos usage to set an example for other developed nations—an example already begun by so many countries tired of seeing their citizens die for no good reason.
Get Your FREE Mesothelioma Packet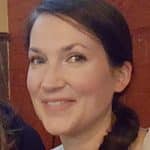 Mary Ellen Ellis has been the head writer for Mesothelioma.net since 2016. With hundreds of mesothelioma and asbestos articles to her credit, she is one of the most experienced writers on these topics. Her degrees and background in science and education help her explain complicated medical topics for a wider audience. Mary Ellen takes pride in providing her readers with the critical information they need following a diagnosis of an asbestos-related illness.
Get Your FREE Mesothelioma Packet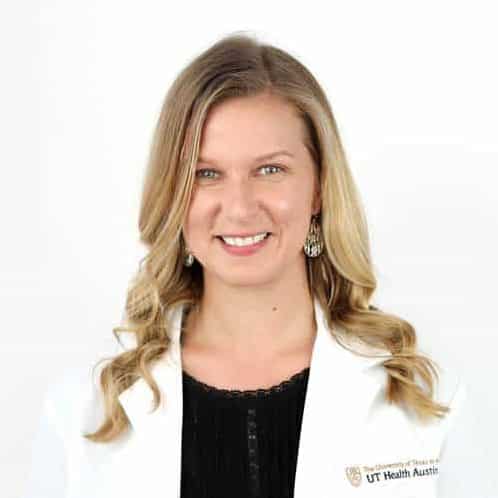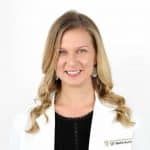 Anne Courtney has a Doctor of Nursing Practice degree and is an Advanced Oncology Certified Nurse Practitioner. She has years of oncology experience working with patients with malignant mesothelioma, as well as other types of cancer. Dr. Courtney currently works at University of Texas LIVESTRONG Cancer Institutes.