The Call to Ban Asbestos in the United States
This page has been fact-checked by a Doctor of nursing practice specializing in Oncology and has experience working with mesothelioma patients.
Sources of information are listed at the bottom of the article. We make every attempt to keep our information accurate and up-to-date.
Please Contact Us with any questions or comments.
The call to ban asbestos in the United States comes after decades of deaths from workplace exposure resulting in mesothelioma and other illnesses. Asbestos is not completely banned in the U.S., although it is no longer mined or manufactured here. Many advocates feel that the United States must join global efforts to ban asbestos entirely and work toward that goal.
Attempts to Ban Asbestos in the U.S.
Asbestos exposure is linked to several serious illnesses, including mesothelioma, a type of cancer that is aggressive and spreads rapidly. Asbestos can also cause lung cancer, asbestosis, other respiratory illnesses, and some abdominal illnesses and cancers.[1]
Efforts to fully ban asbestos in the U.S. have so far failed:
In 1989, the Environmental Protection Agency issued the Asbestos Ban and Phase-Out Rule (ABPR) In 1991, The U.S. Court of Appeals for the Fifth Circuit Court threw out much of the order. This followed a lawsuit brought against the EPA by Corrosion Proof Fittings and other asbestos manufacturers.[2]
Introduced in 2002, the Ban Asbestos in America Act passed in the U.S. Senate in 2007 with a unanimous vote. In committees, however, legislators gutted the bill. They changed the ban from asbestos products to materials, leaving the door open for the continued legal use of products containing asbestos.[3]
The Bruce Vento Ban Asbestos and Prevent Mesothelioma Act was introduced in 2007 to add more products to the banned list. It would have also increased public education and awareness of asbestos and mesothelioma. The bill never passed. It was named for a former U.S. Representative who worked as a laborer and died from mesothelioma.[4]
Another bill that stalled in Congress was the Alan Reinstein Ban Asbestos Now Act of 2022. The bill would have amended the Toxic Substances Control Act to bring about a full ban. Alan Reinsten was the president of the Asbestos Diseases and Awareness Organization and died from mesothelioma in 2006.[5]
What Products Does the EPA Currently Ban?
When the courts ruled against the EPA's ABPR, it left room for exceptions. It said that the ban could apply to any asbestos products not imported, manufactured, or processed on the day the ABPR was announced in 1989. This included six types of products:
Commercial paper
Corrugated paper
Flooring felt
Specialty paper
Rollboard
Any new asbestos uses
How Is Asbestos Still Used in the U.S.?
Outside of the products banned, other uses for asbestos are still allowed. It has largely been phased out of most industries, including in construction in which asbestos was once common. Asbestos is no longer mined in the U.S. Asbestos products are not manufactured in the U.S.
Some asbestos products are still imported into the U.S. One major area of concern is after-market auto parts. Imported brakes and clutches often contain asbestos.
Only one industry in the U.S. still uses imported raw asbestos fibers. Chemical companies still use asbestos to make chlorine. In 2021, eleven American companies imported over 100 tons of asbestos from Brazil for the chlorine industry.[6]
Since 2011, the U.S. has imported more than 6,000 tons of asbestos.[3] Asbestos is inexpensive, and importing asbestos-containing products can be more cost-effective than importing those same alternatives or producing asbestos alternatives.
Are There Any Asbestos Alternatives?
Alternatives to asbestos exist and have fewer risks associated with them. Most industries have been able to replace asbestos with other materials. For example, for large-diameter pipes formerly reinforced with asbestos, steel reinforcement may be used to reduce the dangers to the public should the pipe begin to decay over time.
Other, less-harmful minerals may be used to reinforce flooring and ceiling tiles rather than asbestos, such as fiberglass and silicates.
Although asbestos-free home insulation materials may cost more due to requiring an extra step in being treated with a flame retardant, they are more environmentally friendly and far less of a health hazard than their asbestos-containing counterparts. This makes the financial cost worth it when compared with the risk to human life.
Is Asbestos Banned in Other Countries?
Dozens of countries all over the globe have already put complete bans on asbestos usage, manufacturing, importing, and exporting in place. Iceland set the bar as the first nation to fully ban asbestos in 1983, and in the decades since then, many other nations have followed suit:[7]
The European Union
United Kingdom
Canada
Australia
The Scandinavian countries
The Baltic nations
Japan
Bahrain
Jordan
Algeria
South Africa
And more
In addition to individual bans by nations, there have been many international calls to ban asbestos. The International Ban Asbestos Secretariat called for a true international ban of asbestos in both 1999 and 2010.
The World Health Organization has been advocating for a total worldwide ban on asbestos since 2005. It introduced a plan in 2013 to help nations work together to achieve this by 2020. The plan was never fully adopted.
Current Efforts to Ban Asbestos in the U.S.
The fight to achieve a full asbestos ban in the U.S. continues today. Some of the most recent efforts could eventually lead to a ban:
Changes to the Toxic Substances Control Act
In 2016, Congress updated the Toxic Substances Control Act (TSCA). The update came in the form of the Frank R. Lautenburg Chemical Safety for the 21st Century Act, which updated many aspects of the TSCA.
Previously, the EPA was required to select regulations that would have the least burden on industry. This was ultimately why the 1989 ban failed. The court said the EPA did not show a total ban was the least burdensome option. The 2016 changes removed this requirement, paving the way for a total ban.
The 2019 EPA Final Rule
In 2019, the EPA issued a final rule on asbestos. This would allow the agency to review any asbestos products not currently sold before any company could sell them again. Asbestos products that would have to be reviewed by the EPA before they could enter the market include:[8]
Adhesives
Sealants
Roof coatings
Arc chutes
Beater-add gaskets
Extruded sealant tape
Acetylene cylinder filler
Electrical paper
Millboard
Missile liner
Pipeline wrap
Reinforced plastic
Fuel cell and battery separators
Vinyl floor tile
Building materials other than cement
The Alan Reinstein Ban Asbestos Now Act of 2023
U.S. Representative Suzanne Bonamici and Senator Jeff Merkley, both democrats from Oregon, reintroduced the Alan Reinstein bill in 2023, calling for a complete asbestos ban.
This followed extensive reporting by ProPublica, which investigated working conditions in chlor-alkali plants that still use asbestos. The reporters found that workers today are still being put at risk of exposure to asbestos.[9]
Many feel the U.S. needs to stand up and make a statement against asbestos usage to set an example for other developed nations—an example already begun by so many countries tired of seeing their citizens die for no good reason.
Get Your FREE Mesothelioma Packet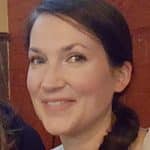 Mary Ellen Ellis has been the head writer for Mesothelioma.net since 2016. With hundreds of mesothelioma and asbestos articles to her credit, she is one of the most experienced writers on these topics. Her degrees and background in science and education help her explain complicated medical topics for a wider audience. Mary Ellen takes pride in providing her readers with the critical information they need following a diagnosis of an asbestos-related illness.
Get Your FREE Mesothelioma Packet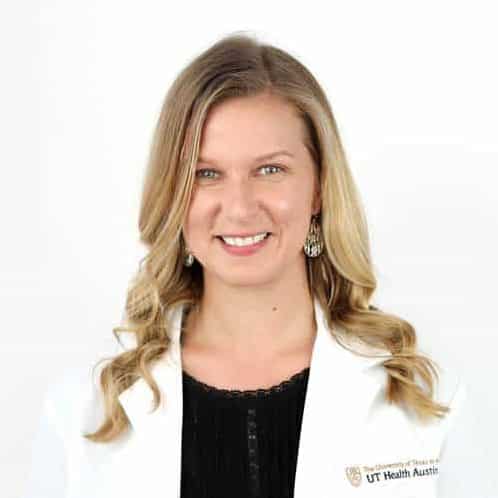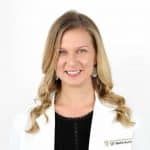 Anne Courtney has a Doctor of Nursing Practice degree and is an Advanced Oncology Certified Nurse Practitioner. She has years of oncology experience working with patients with malignant mesothelioma, as well as other types of cancer. Dr. Courtney currently works at University of Texas LIVESTRONG Cancer Institutes.