Arizona Mesothelioma Lawyer
This article has been fact checked by an experienced mesothelioma attorney. Sources of information are listed at the bottom of the article.
We make every attempt to keep our information accurate and up-to-date.
Please Contact Us with any questions or comments.
Arizona mesothelioma lawyers represent asbestos and mesothelioma victims in Tucson, Phoenix, and throughout the state. Between 1999 and 2017, more than 5,000 people in Arizona died from an asbestos-related diseases, including mesothelioma.[1] Major sources of past asbestos exposure in the state include mining, industrial jobs, and military bases.
Get Financial Help Now
Get Help from the Top Mesothelioma Law Firms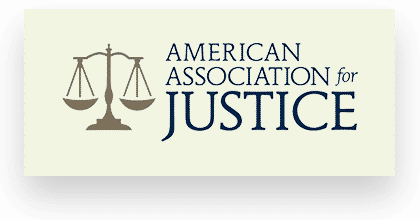 Free Consultation
Brochures from Top Law Firms
Testimonials
How to File an Asbestos Claim in Arizona
If you have a past with asbestos and now have a related illness like mesothelioma, you can file a claim for compensation. Arizona asbestos victims have a few options:
Asbestos Lawsuit. Asbestos diseases can be considered a personal injury. You can file a lawsuit against the companies responsible for exposing you to asbestos to get a settlement or jury verdict. Filing a lawsuit begins with submitting paperwork to a court and notifying the defendants.
Asbestos Trust Fund Claim. You cannot file a lawsuit against a company that no longer exists or went bankrupt. Most bankrupt asbestos companies started trust funds to compensate victims. A lawyer can help you file a claim to get your share of the fund. To submit a claim, you must find the appropriate trust based on your past exposure and follow the outlined rules.
VA Benefits Claim. Veterans can file claims for benefits with the VA if their asbestos exposure occurred during active military service. Veterans submit forms to make a claim, either online or at a VA office.
The process for filing a claim depends on the type you choose. It is essential that you consult with an experienced Arizona mesothelioma lawyer before selecting or beginning any of these options.
A lawyer can walk you through the steps, explain everything, and make sure you have the best chance of recovering damages.
Who Is Eligible to File a Mesothelioma Claim in Arizona?
Legal action is open to anyone who suffered asbestos exposure resulting in mesothelioma or another related illness.
You must prove that the defendant or company behind the trust caused your exposure and illness. This is one reason having a lawyer on your side is essential. They know where to look and how to uncover past exposure.
Where Was I Exposed to Asbestos in Arizona?
Anyone exposed to asbestos and with a related illness is eligible to take legal action in Arizona. Many people hesitate to act because they are unsure of where or how they encountered asbestos. Arizona has natural deposits of asbestos but also many industries that exposed workers:
Naturally Occurring Asbestos in Arizona
Arizona has more than 100 natural deposits of asbestos, many of which are found in Pinal and Gila counties in the central and eastern regions of the state.
Most of these are in the Salt River District. This is the most concentrated area of asbestos, but there are also many more scattered and smaller deposits throughout the state.[2]
Arizona has a history of mining asbestos specifically, but it also has multiple mines for other resources that happen to contain asbestos as well. Both types of mines can be harmful to workers and people living in the area when asbestos fibers are disturbed and contaminate air, soil, or water.
Mining and Asbestos
Arizona has a rich history of mining as a major industry. It continues to be an important industry and source of economic growth in the state. Many of the asbestos-related illnesses and deaths recorded for Arizona result from asbestos-exposed mineworkers.
Asbestos was first discovered in the state in 1872, but it was not mined heavily until 1912, when the large Salt River deposit was found.
This extensive asbestos mining went on for decades until the federal regulations limiting asbestos use were put in place in the 1970s. By then, thousands of people had already been exposed and harmed.[3]
Vermiculite Mining and Processing
Asbestos mining is not the only source of asbestos exposure in Arizona. Other mines for mineral resources can expose workers to asbestos because they are mixed with smaller asbestos deposits. When mining for another mineral, it is not uncommon to have asbestos contaminating the mine.
Vermiculite is a mineral that is often found intertwined with asbestos deposits or small amounts of contaminating asbestos. Vermiculite is used in many applications, like insulation, because it is lightweight and fire-resistant.[4]
Several vermiculite processing facilities have operated in Arizona and have put workers at risk of exposure to asbestos found in the mineral. One example is Ari-Zonolite, a processing plant in Glendale, Arizona.[5] The vermiculite processed there came from Libby, Montana, a site now known to have been severely contaminated with asbestos.
Ari-Zonolite operated between 1951 and 1964 and, even after the company left, others operated out of the same contaminated facilities.
In 2011, the Environmental Protection Agency (EPA) found that contamination in soil, buildings, and air at the site. It also found that thousands of workers and nearby residents were likely exposed to asbestos over the years.[5]
Other Arizona Sites Known to Have Asbestos
Mines and vermiculite processing plants make up the majority of asbestos exposure in Arizona. Still, these are not the only sites or workplaces that have put people at risk of developing mesothelioma, lung cancer, or asbestosis.
Worksites known to have contained asbestos and that may have exposed workers include:
Williams Air Force Base, Mesa
Arizona Copper Company Ltd. Mine, Clifton
Navajo Generating Station, Cochise
Luke Air Force Base, Glendale
San Manuel Copper Mine, San Manuel
Apache Generating Station, Cochise
Palo Verde Nuclear Generating Station, Tonopah
Childs-Irving Hydroelectric Facilities, Fossil Creek
Cholla Power Plant, Joseph City
What Arizona Asbestos Laws Affect Mesothelioma Claims?
State laws regulate how people can file personal injury lawsuits and otherwise take legal action for asbestos exposure. These laws can have a big impact on how victims recover damages.
An experienced Arizona mesothelioma lawyer can give you a more in-depth explanation of the state's laws and how they might affect your claim.
Statute of Limitations
The statute of limitations on asbestos and mesothelioma lawsuits is one of the most important laws for asbestos victims to understand. If you don't know this law, you could miss out on the window of opportunity for seeking a settlement or verdict for compensation.
This is the law that gives a time frame after which a victim cannot file a lawsuit. In Arizona, the statute of limitations is two years after the diagnosis of an asbestos-related disease. It is also two years after death for any wrongful death lawsuits related to asbestos.[6]
Take-Home Duty for Secondhand Asbestos Exposure
Many people developed mesothelioma after secondhand asbestos exposure. In most cases, a family member worked around asbestos and brought fibers home on their clothing.
Many women were exposed in this way because wives were more likely to stay home while men worked in jobs with asbestos.
Some states allow victims to hold companies liable for secondhand exposure. These states say that the companies had a duty to warn people of the secondhand risks of asbestos.
Unfortunately, Arizona is not a take-home duty state. The Arizona Supreme Court rejected take-home duty in a case in which a man died from mesothelioma because his father worked with asbestos at Reynolds Metal Co. The supreme court found that Reynolds only had a duty to its employees, not their families.[7]
New Law Limits Arizona Asbestos Litigation
In 2015 Governor Doug Ducey of Arizona signed a bill into law that put the brakes on asbestos lawsuits. The law aims to increase transparency, improve fairness, and reduce double-dipping into funds set aside for asbestos victims.
The law requires anyone filing an asbestos-related personal injury lawsuit to sign a sworn statement of every claim they have or plan to make related to asbestos. The law also allows companies being sued to get delays in the proceedings.[8]
According to critics of the law—those who advocate for mesothelioma victims—the law only acts to put more hurdles in the paths of these people who have been irreparably harmed by asbestos exposure.
They also say that there were already laws in place to prevent victims from double-dipping. This new law will only delay settlements for victims who genuinely deserve compensation and whose time left alive is limited.
Arizona Asbestos Safety Regulations
Federal regulations set by the EPA cover many of the issues associated with asbestos use in Arizona: contamination, air pollution, and abatement. Occupational issues are managed through the Arizona Division of Occupational Safety and Health, but it does not have any authority over mining sites.
The Arizona Department of Environmental Quality regulates how buildings are renovated or demolished when asbestos is an issue. Pima, Pinal, and Maricopa Counties have additional asbestos laws and regulations.[9]
Asbestos Legal Help for Arizona Veterans
Veterans have a right to benefits through the Veterans Administration (VA) if they suffered from asbestos exposure during active service. Veterans cannot sue the government or military, but they can get compensation and free medical care.
To make a VA asbestos claim, rely on an expert to get you through the process, which can be complicated. A mesothelioma lawyer or a Veterans Services Officer can give you a better chance of a successful benefits claim.
How to Choose an Arizona Mesothelioma Lawyer
An Arizona mesothelioma lawyer can help you navigate the state laws if you or someone you love is suffering from an illness related to asbestos exposure.
Former mineworkers, industrial workers, and people who lived around these facilities are at risk of getting sick. They have a right to sue the companies that failed to prevent exposure and illness. With an experienced lawyer on your side, you can avoid missing deadlines, file the right paperwork and make the most convincing case for winning a settlement.
Arizona is home to many personal injury law firms. Before settling on one, be sure they have the relevant experience. They should be able to prove to you that they have worked with and won for asbestos victims.
Asbestos cases in Arizona can be complicated. A small error could ruin your case and any chance of recovering damages. Don't settle for a lawyer without experience, expertise, and resources.
Get Your FREE Mesothelioma Packet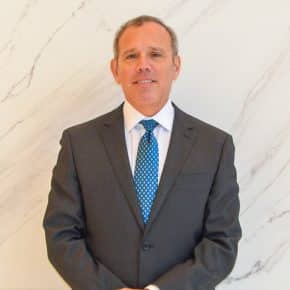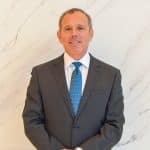 Rod De Llano was born and raised in Laredo, Texas. He graduated from Princeton University with a B.A. in Economics, and earned a law degree from the University of Texas. After working for an international law firm for several years, Rod formed a law firm dedicated to representing persons injured by exposure to asbestos products. For over 20 years, Rod has fought for persons diagnosed with asbestos-related diseases such as mesothelioma, lung cancer, and asbestosis. His clients have recovered over $1 billion over the years.