North Dakota Mesothelioma Lawyer
This article has been fact checked by an experienced mesothelioma attorney. Sources of information are listed at the bottom of the article.
We make every attempt to keep our information accurate and up-to-date.
Please Contact Us with any questions or comments.
North Dakota mesothelioma lawyers help people exposed to asbestos seek justice and compensation. North Dakota ranks near the bottom of the fifty states for asbestos-related deaths from mesothelioma, lung cancer, and asbestosis because of the limited number of industrial jobs.[1] Some asbestos exposure occurred through agriculture and ranching, the military, and the oil industry.
Get Financial Help Now
Get Help from the Top Mesothelioma Law Firms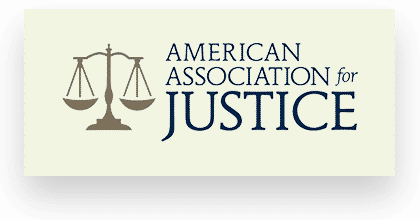 Free Consultation
Brochures from Top Law Firms
Testimonials
How to File a Mesothelioma Claim in North Dakota
The first step is to find an experienced asbestos firm or attorney to take your case. North Dakota mesothelioma lawyers work with clients in Fargo, Bismarck, Grand Forks, Minot, Mandan, Williston, Stanton, and throughout the state.
Lawyers work with clients to explain their options and take action to file one or more claim types:
Personal Injury Lawsuit. Nearly every case of mesothelioma resulted from negligent exposure to asbestos. You can sue the companies responsible for your illness and seek to recover damages.
Wrongful Death Lawsuit. The same is true if you lose a close family member to an asbestos illness. You can file a wrongful death claim for justice and compensation
Asbestos Trust Fund Claim. Bankrupt asbestos companies still have to pay victims. Your lawyer can determine if you qualify to make a claim with an asbestos trust set up by companies that went bankrupt.
VA Benefits. If your exposure occurred in the military, you can file a claim for benefits. The VA rates mesothelioma as 100% disabling.
Where Was I Exposed to Asbestos in North Dakota?
This is an incredibly important question that the right asbestos attorney can answer for you. North Dakota mesothelioma lawyers know where, when, and how companies used asbestos throughout the state. They can investigate your work history and get you answers.
The dangers of working or being around asbestos are well-known now, but North Dakotans worked with it for many years, not knowing the risk of serious illness. Workplace exposure is the most common way people suffer harm from asbestos.
In North Dakota, power plants and oil refineries exposed workers. Military installations and older buildings throughout the state have asbestos that can still expose workers and residents. Researchers are now studying erionite, a mineral similar to asbestos, in the western part of North Dakota.[2]
Vermiculite Processing
North Dakota is one of many states with processing facilities that received shipments of vermiculite from the asbestos-tainted W.R. Grace vermiculite mine. The vermiculite mined there from the 1920s through 1990 was contaminated with asbestos and was processed at plants across the country.
Workers in these plants, and residents nearby, were all put at risk of asbestos exposure and illness. Many of these plants are abandoned and still require cleanup.
One North Dakota plant that received Libby vermiculite was the Robinson Insulation Plant in Minot.[3] Thousands of tons of asbestos-tainted material were shipped here over a few decades. Not only were the workers at risk, but so were nearby residents. Eventually, the city purchased the abandoned plant and demolished all the buildings.
Minot residents were again put at risk of asbestos exposure in 2011 when floods swept through the town destroying many buildings. The older buildings contained asbestos, including the Zonolite insulation that was produced in the Robinson plant. The flooding spread asbestos around and put people at risk of being exposed to it.
Erionite – Asbestos Impostor
North Dakota does not have any naturally occurring asbestos; however, it does have plenty of erionite, a mineral similar to asbestos, that can release fibers into the air. People around it may inhale these fibers, accumulating in the lungs and other tissues, much like asbestos does.[2]
The Kildeer Mountains in western North Dakota contain deposits of this mineral, which have been mined and used heavily in road building in that part of the state.
The state government and the Environmental Protection Agency (EPA) have been trying to enlist volunteers in the region to undergo health screenings to find out the effects of breathing in fibers from the road materials.[2]
Erionite was first implicated in behaving like asbestos and causing mesothelioma by researchers in Turkey. People there live around natural deposits of the mineral and use it for various purposes. Researchers found that these people had higher-than-average rates of mesothelioma diagnoses.[2]
Other states in the west of the U.S. have erionite deposits, but North Dakota's are among the largest, and the state has used the mineral on rural roads more than other states.
Agriculture Equipment
The agricultural industry is important in North Dakota. Large farms use a lot of equipment and machinery, much of which contained asbestos in some of their components. If you worked on farm equipment, operating, maintaining, or repairing it, you could have been exposed to asbestos.
North Dakota Job Sites Known to Have Asbestos
Vermiculite plants that received shipments from Libby, Montana, the erionite in the roads, and natural deposits of western North Dakota represent some of the biggest threats to North Dakotans. However, other buildings and work sites put people at risk.
These include industrial plants, power plants, and military buildings, but also just older homes and public buildings that were constructed with asbestos:
M. Heskett Power Station, Mandan
Otter Tail Power Company Coyote Station, Beulah
Fargo Foundry Company and Mid-America Steel, Fargo
F-M Insulation, Fargo
Minot Air Force Base, Minot
ABM Missile Radar Sites, Langdon
BP Amoco North Dakota, Mandan
American Oil Refinery, Mandan
North Dakota State University, Fargo
Grand Forks Air Force Base, Grand Forks
Northern States Power Company, Grand Forks
Standard Oil Company, Mandan
Hughes Electric Company, Statewide
Leland Olds Generating Station, Stanton
United Power Association, Stanton
Stanton Power Plant, Stanton
Mandan Refinery, Mandan
Can I Still Be Exposed to Asbestos Today?
Yes, asbestos has never been completely banned. The main source of exposure today is in older buildings constructed with many asbestos materials. Some examples in North Dakota include:
Fargo recently sought funding to demolish a high-rise apartment building in the city. It needs most of the funds to abate asbestos prior to bringing it down.[4]
Cass County recently voted to demolish an old Argusville school building that has fallen into disrepair and that risks contaminating the area with asbestos and mold.[5]
Rolla's old grain elevator was demolished in August 2022. Built in the early 1900s, the elevator was abandoned and contained asbestos.[6]
About North Dakota's Asbestos Laws
Laws in North Dakota aim to protect current residents and workers from asbestos. Other laws regulate negligence lawsuits and impact how mesothelioma patients seek justice and compensation.
Asbestos Safety Regulations
North Dakota's Department of Health oversees rules regarding the use and handling of asbestos in the state, including federal laws relating to asbestos.
Renovation and demolition projects that include more than three square feet of asbestos-containing materials cannot proceed until the department has received notification.
The state also requires that these projects follow specific safety guidelines, including proper ventilation and the wetting of asbestos to prevent fibers from becoming airborne. The Department of Health also dictates proper protocol for disposing of asbestos materials.
Statute of Limitations
North Dakota's statute of limitations is generous, allowing six years from the time of diagnosis for a victim to file a suit. This means that if you are diagnosed with a condition related to asbestos, you have six years to decide if you want to file a lawsuit against an employer or other companies.
For a wrongful death suit, if you lose a loved one, you have less time. The statute of limitations is two years from the time of death.
Asbestos Bankruptcy Trust Transparency Act
North Dakota joined other states in 2017 when it enacted the Trust Transparency Act. It requires plaintiffs in asbestos personal injury lawsuits to disclose any claims they have made or plan to make with asbestos bankruptcy trusts.[7]
The law is supposed to prevent plaintiffs from getting more compensation than they should. If you file a personal injury lawsuit, your settlement or verdict can be reduced based on the compensation you receive from a trust.
No Take-Home Duty for Secondhand Exposure
Secondhand asbestos exposure occurs when someone encounters asbestos indirectly, through another person. This often happened when one person worked with or around asbestos and brought fibers home on clothing to unknowingly expose family members.
In 2016, a family member filed a lawsuit over the death of a man from mesothelioma. They claimed he was exposed to asbestos from his father's work clothes. His father worked with asbestos insulation.[8]
The court determined that the company had no duty to warn the worker's family members of the risks of asbestos. The court ruled that there was no special relationship between the worker's son and the company. This limits the ability of victims of secondhand exposure in North Dakota to recover damages.
North Dakota Mesothelioma Lawyers Now Available
If you did become sick with mesothelioma or a similar illness because you were exposed to asbestos without being aware of or given the proper training and safety equipment, you can rely on a North Dakota mesothelioma lawyer to help you file a lawsuit.
You need an experienced professional on your side to help you make your case and advocate for you. It is easy to make mistakes if you do not have the experience or try to take legal action alone.
When an experienced legal team makes a case, the results can be positive for the plaintiff. This was the case in North Dakota when Richard Anderson sued Owens-Corning over the exposure he experienced when working with their products as a boiler worker at Minot Air Force Base.
Anderson worked with insulation that contained asbestos and was eventually diagnosed with asbestosis. The jury awarded him $340,000.[9]
You too could make a successful case against a company to get compensation, but you need the guidance of a North Dakota mesothelioma lawyer.
Get Your FREE Mesothelioma Packet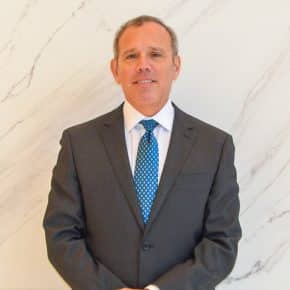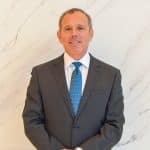 Rod De Llano was born and raised in Laredo, Texas. He graduated from Princeton University with a B.A. in Economics, and earned a law degree from the University of Texas. After working for an international law firm for several years, Rod formed a law firm dedicated to representing persons injured by exposure to asbestos products. For over 20 years, Rod has fought for persons diagnosed with asbestos-related diseases such as mesothelioma, lung cancer, and asbestosis. His clients have recovered over $1 billion over the years.