Louisiana Mesothelioma Lawyer
The death toll from asbestos-related illnesses in the state of Louisiana is particularly high. The elevated death rate can be explained by asbestos exposure that occurred in some of the Bayou State's biggest industries. These industries include oil refineries, ports, and shipyards, the most common places workers were exposed to asbestos. Vermiculite processing and natural disasters like hurricane Katrina also caused asbestos exposure in Louisiana.
Some Louisiana asbestos victims became severely sick with mesothelioma, lung cancer, or asbestosis. As a result, many will die from these illnesses. Victims and their loved ones can turn to a Louisiana mesothelioma lawyer to help make a case against parties responsible for asbestos exposure. With a professional on their side, these suffering individuals can make a strong case and ultimately receive justice and monetary compensation.
Asbestos in Louisiana
Asbestos is a harmful mineral that has been used in a number of industries over the years. This natural mineral was once commonly used because it is cheap, abundant, lightweight, and resists heat and fire. Regulations set in the 1970s limited asbestos use and set guidelines for safe handling. However, buildings built prior to regulations may have asbestos in the insulation, roofing, ceilings, drywall compound, flooring tiles, and many other places.
While exposure in older buildings is possible, most asbestos exposure in Louisiana has been on the job. Workers in many industries were exposed to asbestos because it was used in construction and in the materials workers made and used on the job. Factories, power plants, chemical plants, oil refineries, shipyards, and many more work sites used asbestos, potentially harming workersthrough exposure.
Oil Refining, Shipping, and Ports
Because of the long Gulf of Mexico coastline, two of Louisiana's biggest industries are oil and shipping. Unfortunately, they both often resulted in asbestos exposure for their employees. Oil refineries line Louisiana's coast, processing petroleum drilled from the Gulf of Mexico floor. Refineries use intense heat and fire. Facilities were often built with asbestos in order to effectively protect workers. Also, nearly all pipelines leading to and from refineries were insulated with asbestos materials.
Shipping is also an important industry for Louisiana. Shipyards and ports are major sites of asbestos use. Ships have always used asbestos in construction because it is lightweight and protects against fire. Fireproofing ships without adding weight is crucial for safety, but also puts workers at risk of serious illness from asbestos exposure.
Salt Mines
Mining is inherently risky. Digging deep into the earth poses its own dangers. However, miners miners can be exposed to dangerous asbestos even if they do not work in an asbestos mine. For example, salt mining could potentially result in dangerous asbestos exposure. Cargill, Morton, and other companies own several salt mines in the Bayou State. These companies mined, purified, and processed salt. Because asbestos was used in salt processing, numerous workers were exposed, resulting in many respiratory and other illnesses.
W.R. Grace and Libby Vermiculite
A vermiculite mine owned by W. R. Grace and located in Libby, Montana produced hundreds of thousands of tons of minerals over the years. Minerals collected from this mine were often contaminated with asbestos. The company shipped vermiculite around the country for processing, including a large facility located in New Orleans. Many workers were exposed to asbestos and put at risk of serious illness. Residents in the area also faced risks from asbestos fibers that contaminated the surrounding area.
In 2005, the Agency for Toxic Substances and Disease Registry reported on the New Orleans vermiculite facility.  The registry confirmed that between 70 and 90 former workers were exposed to asbestos there. Orleans Parish, where the facility is located, has the highest asbestos related death rate in the state of Louisiana.
After Hurricane Katrina
Hurricane Katrina devastated New Orleans in many obvious ways, but one often overlooked way is increased asbestos exposure. High winds and flooding destroyed many older buildings, exposing asbestos in older construction materials. First responders sorted through rubble in rescue efforts and were likely exposed to asbestos in the process. When the water receded and the ground and debris dried out, damaged asbestos was left behind. Afterward, fibers from exposed asbestos could break free and easily become airborne or contaminate the ground or water.
Sites with Known Asbestos Exposure in Louisiana
Many Louisiana public buildings and job sites have documented asbestos, which could have potentially exposed workers or residents to dangerous fibers. Some of these include:
Dow Chemical Company, Plaquemine
Avondale Shipyard, Avondale
Esso Standard Oil Company, Baton Rouge
Louisiana Power and Light Company, New Orleans and Westwego
Kaiser Aluminum and Chemical Corporation, Baton Rouge
Exxon Refinery, Baton Rouge
Todd Shipyard, New Orleans
Louisiana State University, Baton Rouge
Freeport Sulphur Company, Harvey
Morton Salt Company, Weeks Island
Louisiana Asbestos Laws
The Louisiana Department of Environmental Quality is responsible for administering asbestos regulations and ensuring federal rules are followed. Rules require the state and department to be notified before any work is done with asbestos. This includes building renovations and abatement projects. This work can only be done by professionals trained and certified to work with asbestos. Also, any friable asbestos that is removed must be wetted and disposed of in a licensed waste facility.
Statute of Limitations
Victims of asbestos exposure have just one year from time of diagnosis to file a lawsuit. If you were exposed to asbestos and developed an asbestos-related illness, you must act quickly. If you have a loved one who died from one of these illnesses, you also have one year to file a wrongful death lawsuit.
Find a Louisiana Mesothelioma Lawyer
The short statute of limitations on lawsuits and wrongful death cases means if you or a loved one was harmed by asbestos exposure, your time to act is limited. You need to work with a Louisiana mesothelioma lawyer to ensure you don't miss deadlines. He or she can also help you gather evidence and make a strong case within the limited time frame. The process is challenging, but with experienced help, it can be done. A legal team with the right knowledge is your best chance of a positive outcome.
Page Written by
Rod De Llano, Esquire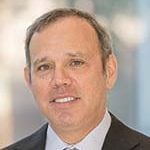 Page edited by Dave Foster
Get Help from the Top Mesothelioma Law Firms
Free Consultation
Brochures from Top Law Firms
Testimonials
FREE Case Value Calculator
For over 20 years we've provided the best FREE resources to mesothelioma patients and loved ones. Our resources include information on the leading treatment options and best doctors in your area; lessons learned from survivors; claims and benefits specifically for Veterans; and how to access your share of billions of dollars in trust fund money.
Get Your FREE Resources Sent Overnight
New treatment options
Veterans benefits & claims
$30 Billion asbestos trust fund information