Paul Kraus's Method to Cure Mesothelioma Naturally
This page has been fact checked by an experienced mesothelioma Patient Advocate. Sources of information are listed at the bottom of the article.
We make every attempt to keep our information accurate and up-to-date.
Please Contact Us with any questions or comments.
Mesothelioma has a poor prognosis, even in earlier stages, but some people survive years with this cancer. One example is Paul Kraus, an Australian man who has relied on holistic medicine, meditation, immune-boosting supplements, and a strict diet to survive a mesothelioma diagnosis for more than 20 years.
Who Is Paul Kraus?
Paul Kraus is a rare survivor of mesothelioma. He is believed to be the longest-living survivor of mesothelioma in the world. He has now lived 22 years after his diagnosis. He has lived a fascinating life, and surviving mesothelioma is just a part of it:[1]
Paul Kraus was born in 1944 in a Nazi labor camp in Austria.
His mother escaped the camp with Paul and his two-year-old brother.
The three made it to Budapest, their hometown and were reunited with Paul's grandparents.
He lost many family members to the Holocaust, but his father survived a concentration camp and was liberated by the U.S. Army and reunited with his family.
The Kraus family immigrated to Australia in 1948 and became citizens.
Kraus eventually became a history teacher and textbook writer.
He received a diagnosis of metastatic mesothelioma in 1997. He had worked in a factory as a student and was exposed to asbestos during that time.
Kraus and his wife got a devastating prognosis that he should get his affairs in order and expect to live no longer than six months. They did not accept it and instead worked with holistic care providers, practitioners of complementary and alternative medicine, and conventional doctors to develop a more natural treatment plan.[1]
In addition to his natural courses of treatment, Kraus underwent surgeries to remove some of the metastatic tumors. His healing journey took years, and he still engages in many of the holistic practices. He has lived more than 22 years after the initial diagnosis, a feat no one else has achieved with mesothelioma.[1]
Kraus has spent the last several years spreading the message of his natural course of treatment, healthy diet and lifestyle, supplements, positive outlook, and spiritual and mental health practices to which he attributes his success.
Boosting the Immune System
Discouraged by the limited options for conventional treatment, Kraus began a supplement regiment focused on boosting the immune system. He hoped that this would help fight the cancer from the inside of his body. He relied on experts to plan a course of supplements. He did not select them on his own.[2]
Modifying the Diet
For Kraus, the supplements proved to be an essential part of his holistic treatment, but he and his wife also changed his diet. They focused on immune-boosting foods but also healthier foods in general. Some of the most important guidelines they recommend include:[2]
Avoid raw, white sugar and all products containing it.
Avoid white, processed flowers and any food with it as an ingredient.
Avoid fats and cook with water instead.
Eliminate all processed foods and focus on whole foods.
Make and drink juices to supply enzymes and vitamins.
Healing with the Mind
Kraus went beyond simply the physical in his mesothelioma journey and also focused on spiritual and mental healing. He turned to relaxation strategies and meditation, having no prior experience with these techniques.[2]
He believes that peace of mind is essential to healing the body. He found that meditation reduced his anxiety and stress and that this, in turn, allowed his immune system to focus on attacking the cancer cells.[2]
Kraus also used meditation to focus on the present moment and release fears about the future. He found it helpful in managing pain.
Paul Kraus's Book
Determine to help others diagnosed, not just with mesothelioma, but with any type of cancer, Kraus published and offers a free book: Surviving Mesothelioma and Other Cancers: A Patients Guide. In it, he outlines the supplements he took and other helpful information to help patients make better treatment decisions.
The information here represents just an outline of what he provides in the book. To learn more about it to discuss the method with your doctor, request a free copy.
Should I Try Alternative Cancer Treatments?
Paul Kraus's story is inspiring, and it can be exciting to read about for anyone newly diagnosed with mesothelioma and uncertain about the future. Before diving into the same methods Kraus used, it is important to know that he did a lot of research first. He listened to a range of experts and made decisions based on his needs.
Everyone is different when it comes to cancer treatment, but most experts, even Kraus, will tell you not to try any diet or supplement without first consulting with your doctor. Alternative treatments strategies, like those Kraus used, may help you, but they could also cause harm.
Avoiding conventional treatments for cancer is risky and can lead to the progression of the disease. Talk to your medical team about strategies you can try along with recommended standard treatment. Ultimately the decision of how to proceed with treatment is the patient's but that decision should be well informed.
Get Your FREE Mesothelioma Packet
Page Edited by Patient Advocate Dave Foster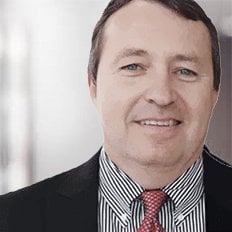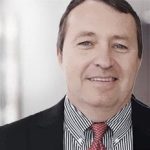 Dave has been a mesothelioma Patient Advocate for over 10 years. He consistently attends all major national and international mesothelioma meetings. In doing so, he is able to stay on top of the latest treatments, clinical trials, and research results. He also personally meets with mesothelioma patients and their families and connects them with the best medical specialists and legal representatives available.