Asbestos Exposure in Boiler Workers
This page has been fact checked by an experienced mesothelioma Patient Advocate. Sources of information are listed at the bottom of the article.
We make every attempt to keep our information accurate and up-to-date.
Please Contact Us with any questions or comments.
For decades, boiler workers (boilermakers) risked exposure to asbestos on the job. Many developed related illnesses, including mesothelioma and asbestosis, decades later.[1] The risks are much lower now, but boiler workers are still being diagnosed with mesothelioma and other illnesses in their retirement.[2]
About Boilers and Asbestos
Boilers produce a lot of heat, and that means they require insulation. In past decades, most boilers were insulated with asbestos.
What Is a Boiler?
Boilers are vessels that heat fluids, sometimes but not always boiling them. Most boilers are used to heat and boil water with the purpose of producing heat and steam. Boilers can be used to heat water supplies or buildings. Or, they can be used to produce steam that powers turbines and generates electricity.
Sizes range from small residential models to large industrial boilers and also include boilers used on ships. Most industrial facilities use boilers in some capacity. Commercial and large residential buildings also use boilers.
How Was Asbestos Used in Boilers?
Asbestos has been used extensively in fireproofing and insulation, two applications necessary for boilers. Boilers made before the early 1980s likely contain asbestos. Asbestos was used to prevent heat from leaking from the boiler and protect against fire in and around boiler rooms. Boilers at one time contained asbestos in:
Insulation
Pipes
Linings
Sealants
Flanges
Gaskets
Bearings
Valves
Pumps
Plates
Packing
Access windows
In 1975, the Environmental Protection Agency (EPA) banned pipe and block insulation made with friable asbestos.[4] Asbestos that is friable means the material can easily crumble, allowing fibers to become airborne.
This means that even modern boilers may contain asbestos. However, it should be contained and non-friable. It should be safe when not disturbed.
What Do Boiler Workers Do?
Several jobs involve working with and around boilers. Boiler worker or boilermaker includes anyone who builds, installs, maintains, or repairs boilers. They often work in industrial settings but also on ships and shipyards or in residential and commercial buildings.
The term boilermaker originally referred to someone who fabricated boilers; however, today, the term refers to any worker who produces containers and vats from any type of steel.[3]
How Were Boiler Workers Exposed to Asbestos on the Job?
Boiler workers active in the decades before asbestos bans are at the greatest risk of developing illnesses like mesothelioma. These workers performed several duties that put them at risk for asbestos exposure:
Fabricating boilers using asbestos
Working in boiler rooms to operate them
Repairing boilers
Working near boilers or in boiler rooms
Today boilermakers and boiler workers are still at risk of asbestos exposure, especially when working with older boilers. A significant portion of boilers in use today are older models made before asbestos regulations.
Workers maintaining, repairing, or operating boilers can accidentally disrupt asbestos and send fibers into the air, where they can be inhaled. Workers who inhale asbestos fibers can develop serious illnesses, including mesothelioma, asbestosis, and lung cancer.
Research Shows Boiler Workers at Higher Risk of Asbestos Disease
Boiler workers have been the subject of several studies related to asbestos and asbestos-related illnesses. These studies have proven boiler workers have been exposed to asbestos. Studies have also concluded that workers are still at risk for exposure and can become sick.
One Australian study looked at occupational asbestos exposure. Boilermakers and related workers had some of the highest rates of exposure.[5]
Another study conducted in Michigan focused on unionized boilermakers. The workers were found to have more pleural plaques than would be expected in the general population. These workers also had higher rates of dyspnea, a symptom of pleural mesothelioma and fibrosis.
About 30% of the boilermakers had some kind of pleural anomaly. More than half had some kind of respiratory difficulty. The number of health problems they experienced increased with time spent working in the boiler industry.[2]
Lawsuits Involving Boilermakers
Workers in boiler rooms who later developed asbestos illnesses can file a lawsuit against an employer or manufacturer to seek compensation.
If safety procedures were not followed or workers were not given adequate asbestos safety training, their employers may be negligent. If workers were expected to work near asbestos without their knowledge, they might have a strong legal case.
One successful case was brought by a former boiler operator, William Pfeifer of California. Pfeifer was diagnosed with mesothelioma in 2009 after a career working with boilers. He filed a lawsuit against John Crane, Inc., the manufacturer of the asbestos-containing products he used during his thirty-year career. The case was decided in his favor, and a jury awarded him a settlement. [6]
Frank Gondar developed mesothelioma after working on boilers made by Burnham LLC and other companies for many years. A jury awarded Gondar $22 million. One-quarter of the liability went to Burnham and the rest to other boiler companies.[7]
Another lawsuit demonstrates that people in other professions who worked around asbestos were also exposed. Ira Ritz developed lung cancer after working as an electrician. He spent much of his career working around Crown boilers. Crown tried to have the case dismissed, but the New York State Supreme Court allowed it to proceed.[8]
In 2018, the son of a plumber and pipefitter who worked with Weil-McLain boilers won a jury award of $8.45 million. His father passed away from asbestos illness before the case was completed. He spent much of his career handling asbestos-containing gaskets on boilers.[9]
How to Stay Safe from Asbestos as a Boiler Worker
Boilermakers and boiler workers have been, and may continue to be, exposed to dangerous asbestos through their jobs. If you have worked with boilers or as a boilermaker, be aware of the risks and dangers associated with asbestos exposure. 
The Occupational Safety and Health Administration (OSHA) provides safety rules for the workplace. If you are concerned that asbestos may be an issue in your workplace, you can file an OSHA complaint.
Employers are responsible for following OSHA rules. With respect to asbestos, this means monitoring the workplace for it, maintaining low exposure limits, and providing safety gear and training if there is asbestos on the job.
What if I Have Been Exposed to Asbestos on the Job?
If you know or suspect you encountered asbestos in your work as a boilermaker, talk to your doctor right away. Not everyone exposed to asbestos gets sick, but an early diagnosis is crucial to a better outcome.
If you have been diagnosed with an illness related to asbestos, you may be able to seek damages through a lawsuit or asbestos trust fund. Talk to a mesothelioma lawyer to find out what your options are.
They can review your case for free and help you track down the companies responsible for your exposure. It might be a past employer or an asbestos company that supplied your employer with asbestos insulation. Be sure to act quickly, so you do not miss the opportunity to get justice.
Get Your FREE Mesothelioma Packet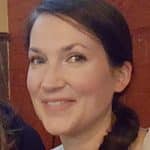 Mary Ellen Ellis has been the head writer for Mesothelioma.net since 2016. With hundreds of mesothelioma and asbestos articles to her credit, she is one of the most experienced writers on these topics. Her degrees and background in science and education help her explain complicated medical topics for a wider audience. Mary Ellen takes pride in providing her readers with the critical information they need following a diagnosis of an asbestos-related illness.
Get Your FREE Mesothelioma Packet
Page Edited by Patient Advocate Dave Foster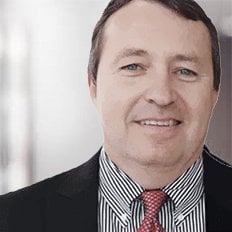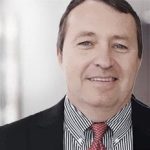 Dave has been a mesothelioma Patient Advocate for over 10 years. He consistently attends all major national and international mesothelioma meetings. In doing so, he is able to stay on top of the latest treatments, clinical trials, and research results. He also personally meets with mesothelioma patients and their families and connects them with the best medical specialists and legal representatives available.